The ScreenCloud SocialWall Pro app is designed to help take your SocialWall Pro display and share it to your digital signage screen. Ideal for live events, or digital signage displays where you want to share user generated content from channels such as Twitter, Instagram, Facebook and LinkedIn.
With the ScreenCloud SocialWall Pro app you can:
Select posts, hashtags or users from a range of social media channels
Design your display with templates, brand colors and your logo
Add it to your digital signage screen in one click
Here's how it works:
1. Select and install ScreenCloud's SocialWall Pro app
To begin, follow this link and select "Install this app" in the bottom right-hand corner. This will log you into your ScreenCloud account, or prompt you to set up our free trial in order to use the SocialWall Pro app and others within our App Store.
Once logged in, select "Add this app" from the top right-hand corner.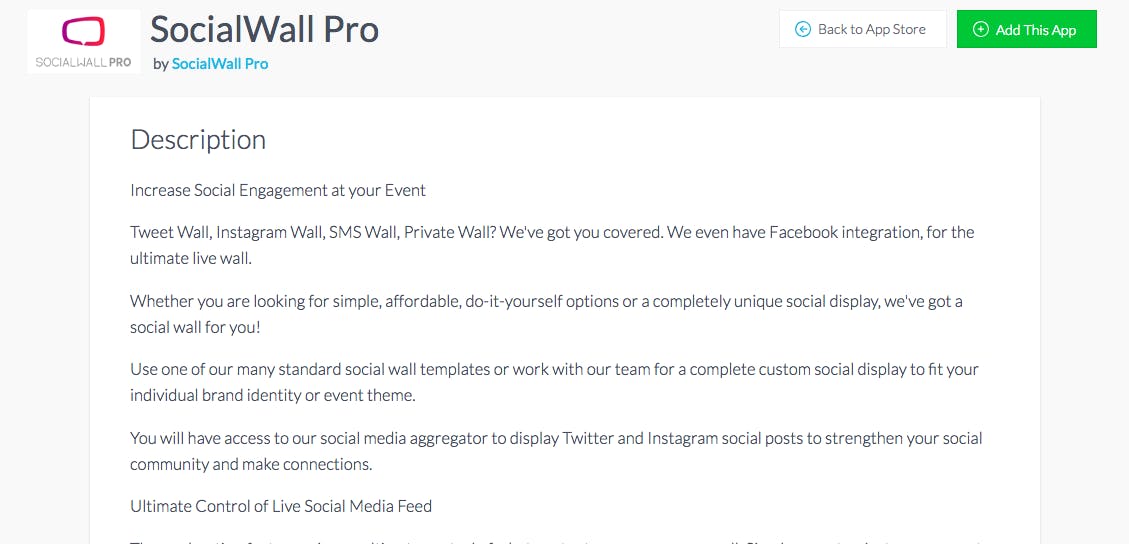 2. Set up your SocialWall Pro account (or grab your link)
Next, visit https://tool.socialwallpro.com/login where you'll need to create an account, or log in if you already have one setup.
Once logged in, you will see a selection of options to create your social media dashboard.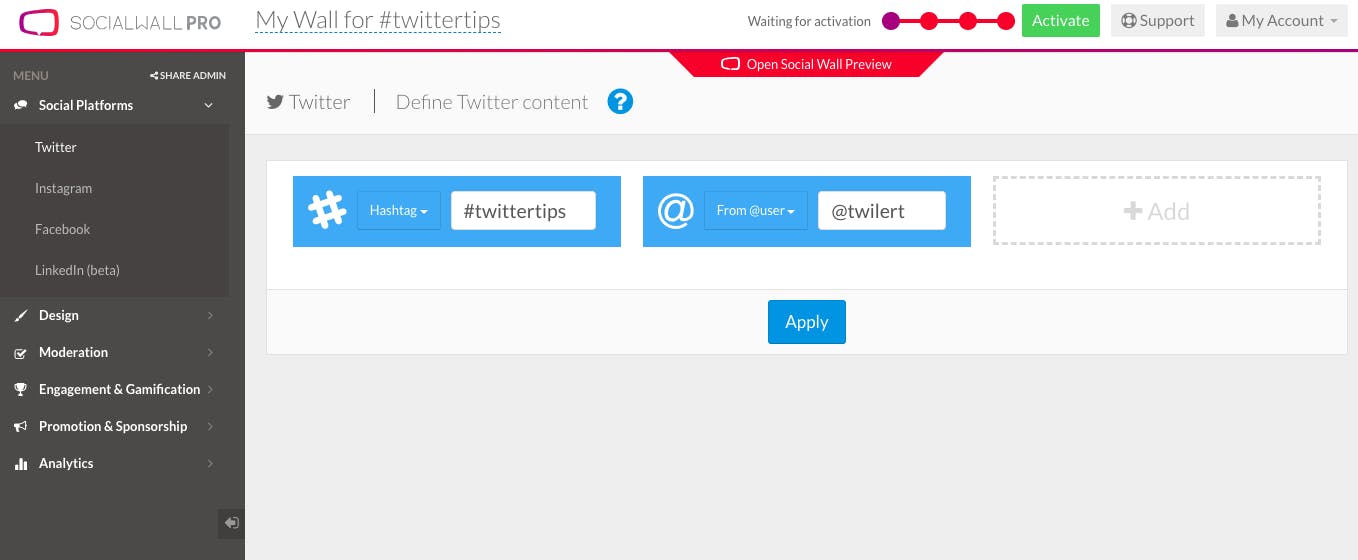 Use the menu on the left-hand side to add social media channels like Instagram and Twitter and select which feeds, users or hashtags to show.
Once you're happy with your social channels you can use the "Design" section to personalize your social media wall with specific brand colors.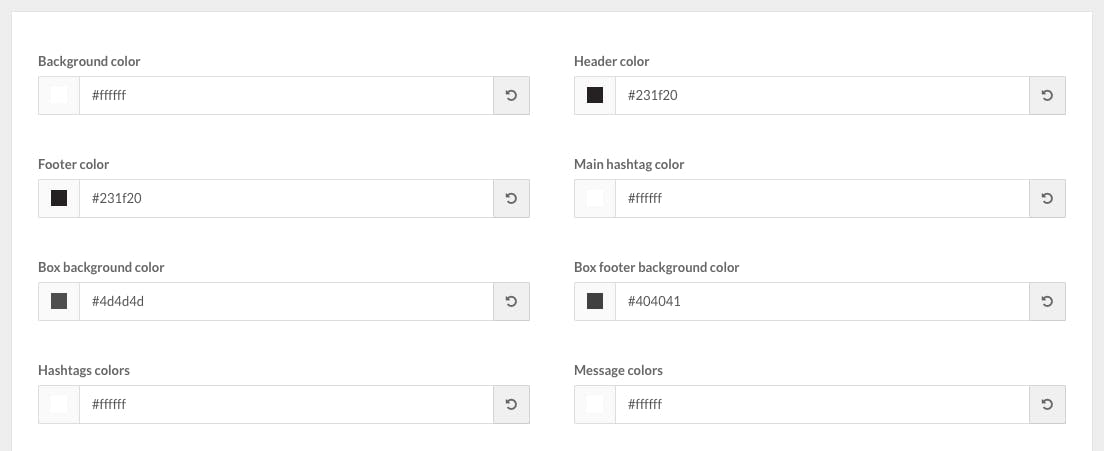 To preview what your wall would look like on screen, select "Open SocialWall Preview" and "Open your Live Social Wall".
3. Add SocialWall Pro to a playlist
Once you're happy with the design and setup of your social wall, you will need to grab its public URL. Copy this URL and open your Content Library within ScreenCloud.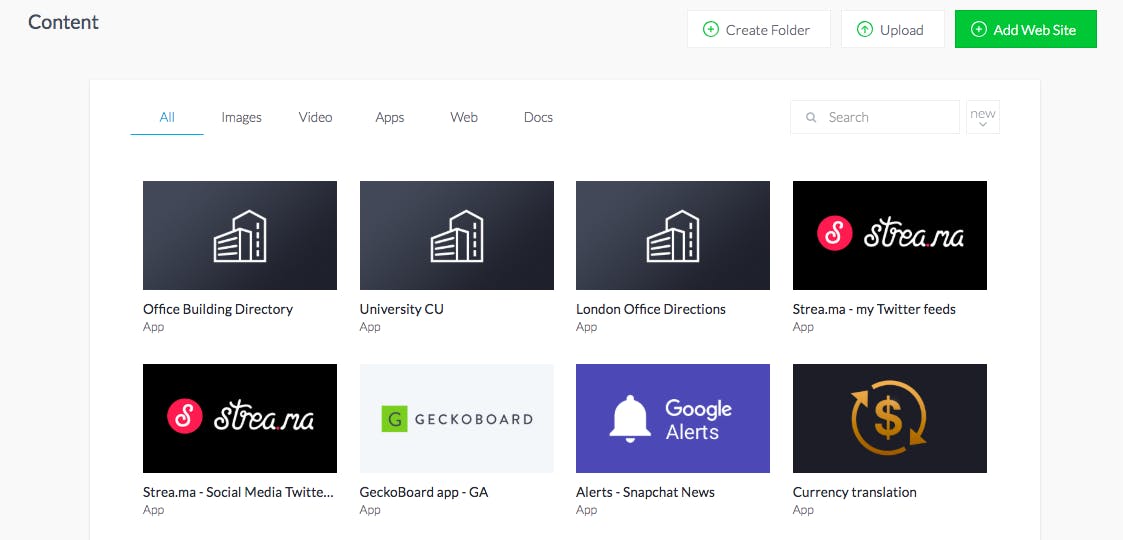 Next, select "Add Web Site" and add your SocialWall Pro URL, along with a name for your social media feed. This will make it easier to find within your library, particularly if you plan to use multiple social media walls.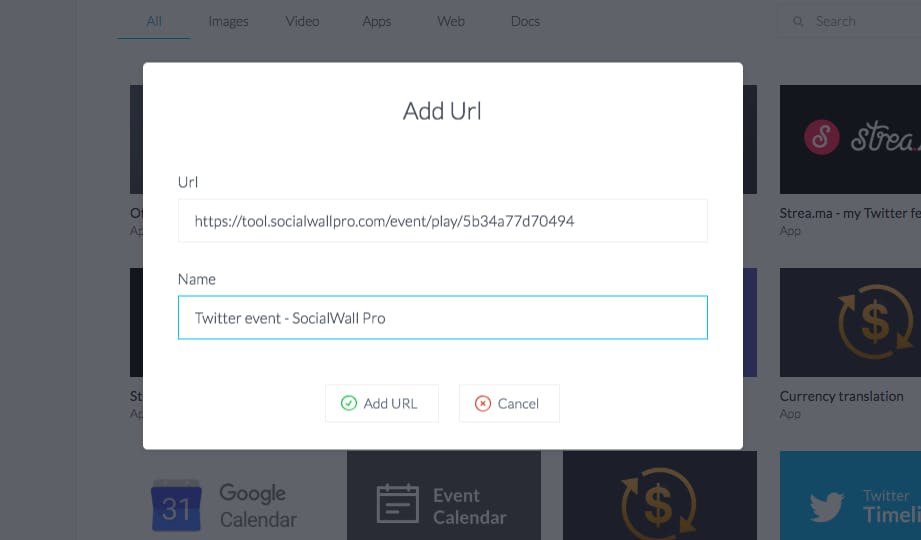 Next, navigate to your playlists and either choose the playlist you wish to use or add a new one. Once you have setup your playlist, drag and drop the social wall from the right-hand side into the playlist of your choice.
You can choose how long to show your social media wall for, by changing the time in the duration column (currently set as 0.10 for 10 seconds).
For further questions, please contact support@screen.cloud with details.