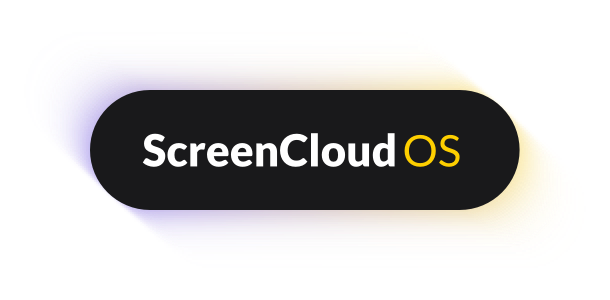 The Missing Operating System For Screens
Say goodbye to hardware headaches forever – ScreenCloud OS is the 'perfect pairing' for digital signage, and designed to support the needs of enterprise IT teams. At $95 per device, it's up to 5x more affordable than comparable in-market offerings.
Pricing
The Station P1 Pro powered by ScreenCloud OS is priced at
$200
per device
The operating system purpose-built for screens
Introducing the new & improved ScreenCloud OS
Our proprietary OS comes with the enterprise-grade features, performance and support IT leaders expect; including powerful remote device management.
Get the best digital signage experience with ScreenCloud OS behind the screens.
High standards, low maintenance
Benefit from a culture of continuous improvement
When you invest in ScreenCloud OS, you're investing in the 'here and now' as well as our vision for a low-CAPEX, web-first future for digital signage. Expect new features, security updates and capabilities to be added over time, and over-the-air.
Greater performance
Run demanding content with ease
The Station P1 Pro device powered by ScreenCloud OS comes with a six-core CPU, a quad-core GPU and 4GB of RAM, capable of running even demanding content. And there's also 32GB of storage so your cached content can continue to play even when your internet connection becomes unstable.
Fast multi-screen deployment
Get up and running in seconds
Remove all complexity with our plug-in-and-play approach. ScreenCloud OS runs on the high-performing Station P1 Pro device, pre-installed with ScreenCloud's software for streamlined deployment in minutes.
Stripped down to minimize risk
Focus on everything but security
As digital signage experts, we understand the complex security issues that come with getting your content onto screens securely. Connect your audiences with compelling screen content to drive sales productivity and engagement – without compromise.

Secure by design, ScreenCloud OS is only built to run digital signage. With enterprise-grade security – including logs and reporting – ScreenCloud OS also provides support for secure network configurations, proxies and custom root CAs.
Manage your digital signage fleet remotely
Save time and money on on-site visits with remote device management.
With free, built-in remote device management features, ScreenCloud OS can help you avoid in person visits for your IT teams with the ability to do things like remotely reboot devices, update network settings or credentials and more.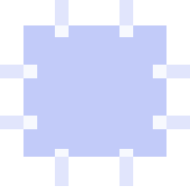 Specifications / supported features
The technical bit
"The inner workings of the Station P1 Pro powered by ScreenCloud OS …
CPU
Six-core 64-bit processor
(ARM dual-core Cortex-A72
+ quad-core Cortex-A53),
frequency up to 1.8GHz
---
GPU
Quad-core GPU (Mali-T860 MP4)
---
---
Storage
32GB eMMC storage (onboard)
---
Display output
1 x HDMI 2.0a, supports up to 4K
output

---
WiFi
2.4GHz / 5GHz dual band WiFi,
supports 802.11 a/b/g/n/ac protocol
3db WiFi antenna
---
Ethernet
1 x 10/100/1000Mbps
Gigabit Ethernet (RJ45 interface)
---
IO
1 × USB 2.0
1 × USB 3.0
1 × USB-C (USB3.0)
1 × Audio (3.5mm)
---
Power input
DC 12V-2A (5.5*2.1mm),
supports 9-12V wide voltage input
Power consumption
Idle: 0.12W
Normal: 3.6W
Max: 9.6W
---
Height
1.22 inches (3.1 cm)
---
Width
3.11 inches (7.9 cm)
---
Depth
4.88 inches (12.4 cm)
---
---
Operating environment
Operating Temperature: -20℃ - 60℃
Storage Temperature: -20℃ - 70℃
Storage Humidity: 10% - 80%
---
Warranty
1 year warranty
(also, we will ship you a free
replacement device in the case
of a faulty device,
see FAQs for more information)
---
Discover more
about ScreenCloud OS
The easiest way to get ScreenCloud on your screens
Experience exceptional value for money
ScreenCloud OS vs. alternative operating systems
Station P1 Pro

Fire TV Stick 4K

Google Chromecast with Google TV (4K)

Various Android AOSP media players

Various Chromeboxes

Various Windows mini PCs

BrightSign HD225

OS


ScreenCloud OS
Fire OS
Android TV/
Google TV
Android AOSP
Chrome OS
Windows
BrightSign

Comparable device costs, based on device(s) with similar performance


$95
$49.99
$59.99
≈ $125
≈ $300
≈ $350
$500

OS license costs


Included
Included
Included
Included
(Chrome Kiosk & Signage Upgrade / Chrome Enterprise Upgrade) $25 - $50 / device / yr
(Windows 10 Home / Windows 10 Pro) $139 - $199.99 / device
Included

Remote device management support / costs


Included
Not supported
Not supported
(Via AirDroid Business) $12 - $33 / device / yr
Included with Chrome upgrades
(Via Microsoft Intune MDM) $8 - $10 / 15 devices / yr
(Via BSN.cloud) Included

SOC


Rockchip RK3399
MediaTek MT8695
Amlogic S905D
Various ARM powered SOCs
Various Intel Celeron SOCs
Various Intel Celeron SOCs
Unknown

RAM


4GB
1.5GB
2GB
4GB
4GB
4GB
Unknown

Storage


32GB
8GB
8GB
32GB
128GB
256GB
Not included ($36 for approved 32GB micro SD card)

Display output


4K
4K
4K
4K
4K
4K
4K

Wi-Fi


Wi-Fi 5
Wi-Fi 5
Wi-Fi 5
Wi-Fi 5
Wi-Fi 6E
Wi-Fi 5
Not included ($100 additional cost for expanded I/O version with Wi-Fi 5)

Ethernet


Gigabit Ethernet
Not included ($14.99 additional cost for 100 Mbps Ethernet adapter)
Not included ($19.99 additional cost for 100 Mbps Ethernet adapter)
Gigabit Ethernet
2.5 Gbps Ethernet
Gigabit Ethernet
Gigabit Ethernet

Enterprise network support


Yes
No
No
Yes
Yes
Yes
Yes
1
Connect
Unbox the Station P1 Pro device, connect it to your screen using the included HDMI cable, and then follow the steps in the quick start guide to connect it to the internet.
2
Sign In
As ScreenCloud's software is pre-installed, simply login or create an account and pair your screen to your account.
3
Manage
Manage your content and screen network from the ScreenCloud content management system. Automatic over-the-air updates keep everything up to speed.
FAQs
What kind of remote device management features are available?

Can the ScreenCloud OS device be powered via Power-over-Ethernet (PoE)?

If we use ScreenCloud devices at each local display, can we prevent people from downloading apps to the local device?

What is the return policy / warranty policy for my ScreenCloud OS device?

What is the expected lifespan of my ScreenCloud OS device (end-of-life date)?

Why has the price of the Station P1 Pro powered by ScreenCloud OS been dropped to such a lower price point?

Is the new price point of the Station P1 Pro powered by ScreenCloud OS here to stay?