Greater performance
Run demanding content with ease
ScreenCloud OS powers a Station P1 Pro device that has up to 2x more CPU performance than the Amazon Fire TV Stick and up to 4x as much total device RAM and storage.
Fast multi-screen deployment
Get up and running in seconds
Remove all complexity with our plug-in-and-play approach. ScreenCloud OS runs on the high-performing Station P1 Pro device, pre-installed with ScreenCloud's software for streamlined deployment in minutes.
Stripped down to minimize risk
Focus on everything but security
As digital signage experts, we understand the complex security issues that come with getting your content onto screens securely. Connect your audiences with compelling screen content to drive sales productivity and engagement – without compromise.

Secure by design, ScreenCloud OS is only built to run digital signage. With enterprise-grade security – including logs and reporting – ScreenCloud OS also provides support for secure network configurations, proxies and custom room CAs.
Complete flexibility
Purpose-built for digital signage, optimized for ScreenCloud
ScreenCloud's cloud-based software works on any screen, TV or device. But with so many options for media devices, it can be hard to choose the right one for your screen network; which is why we continued our commitment to flexibility with ScreenCloud OS – it works with any screen for seamless deployment.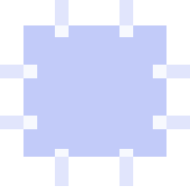 Specifications
The technical bit
CPU
Six-core 64-bit processor,
frequency up to 1.8GHz
---
---
---
---
WiFi and Ethernet
2.4GHz / 5GHz dual band WiFi,
supports 802.11 a/b/g/n/ac protocol
and 10/100/1000Mbps
Gigabit Ethernet
---
Display
1 x HDMI with 4K output
---
Warranty
1 year warranty
(we will ship you a free replacement
in the case of a faulty unit)
---