close
Book a Demo
First, we need some information so we can give you the best demo experience.
Digital Signage in Hospitality
Communicating with Customers Made Better with Screens
Imagine a hotel lobby where customers can see breakfast times, as they queue to check in. A restaurant, where digital menu boards change as items become available, or sell out.
Your customer communications are delivered faster, easier, and look a whole lot better, when you employ digital signage.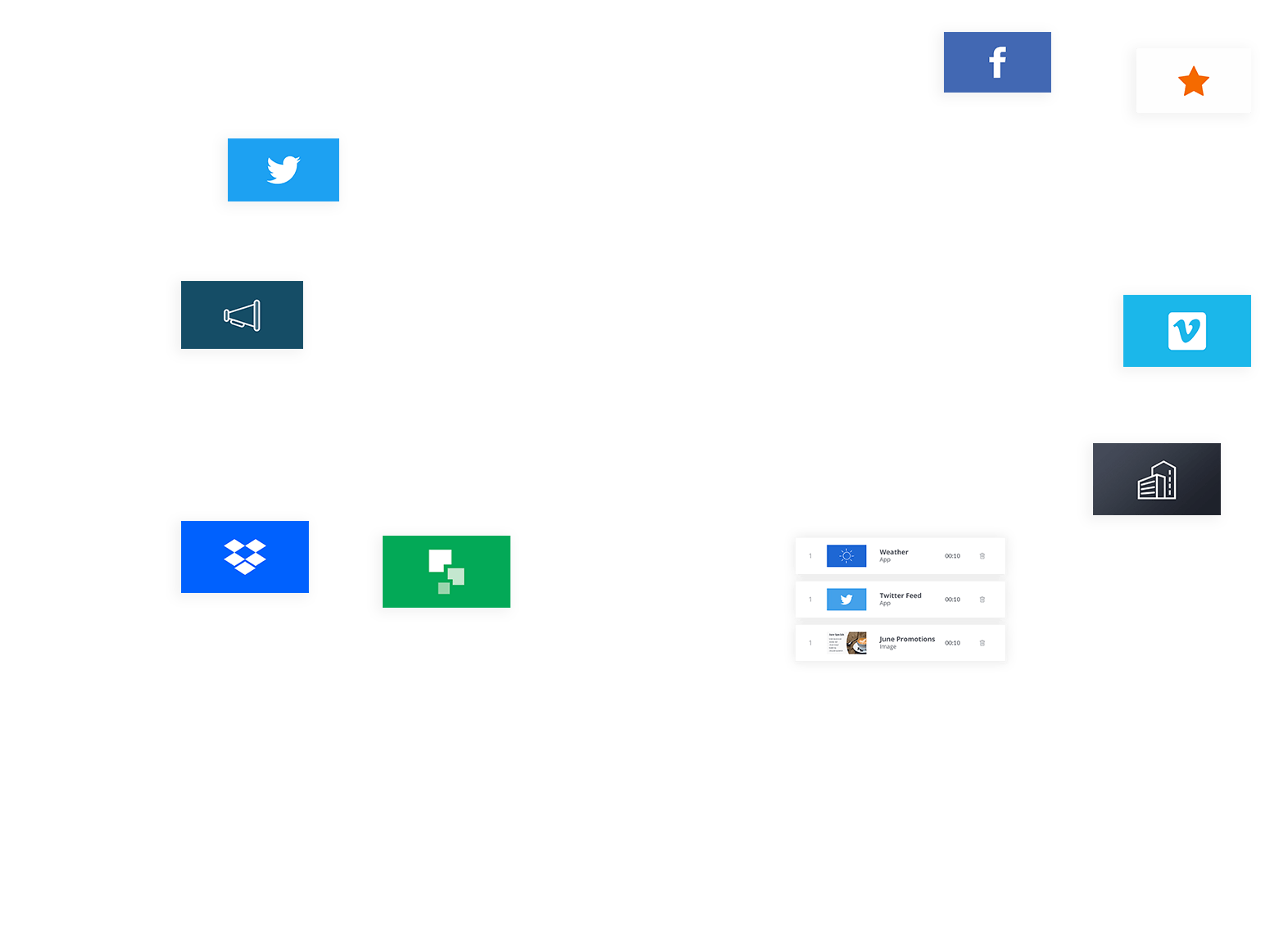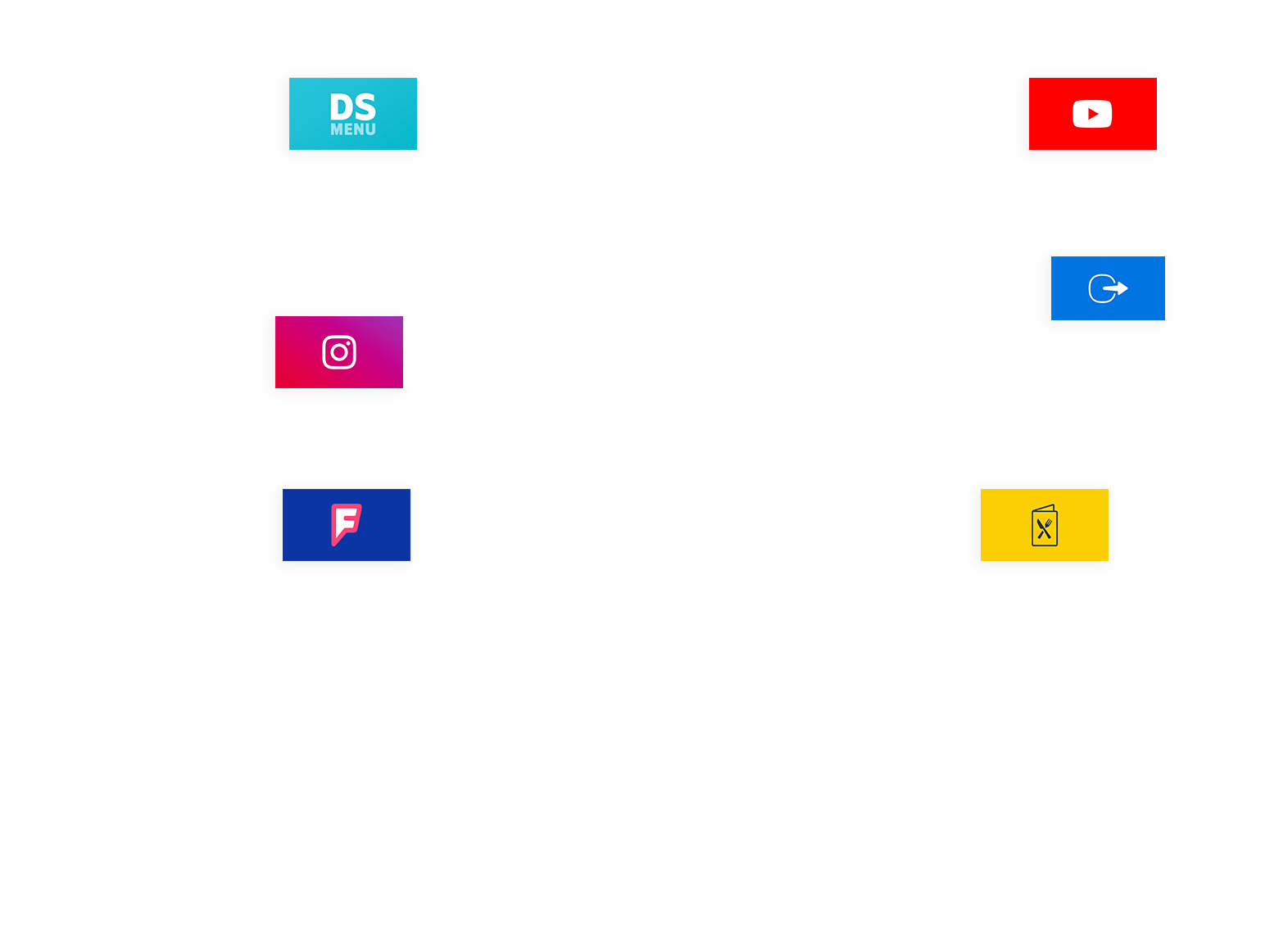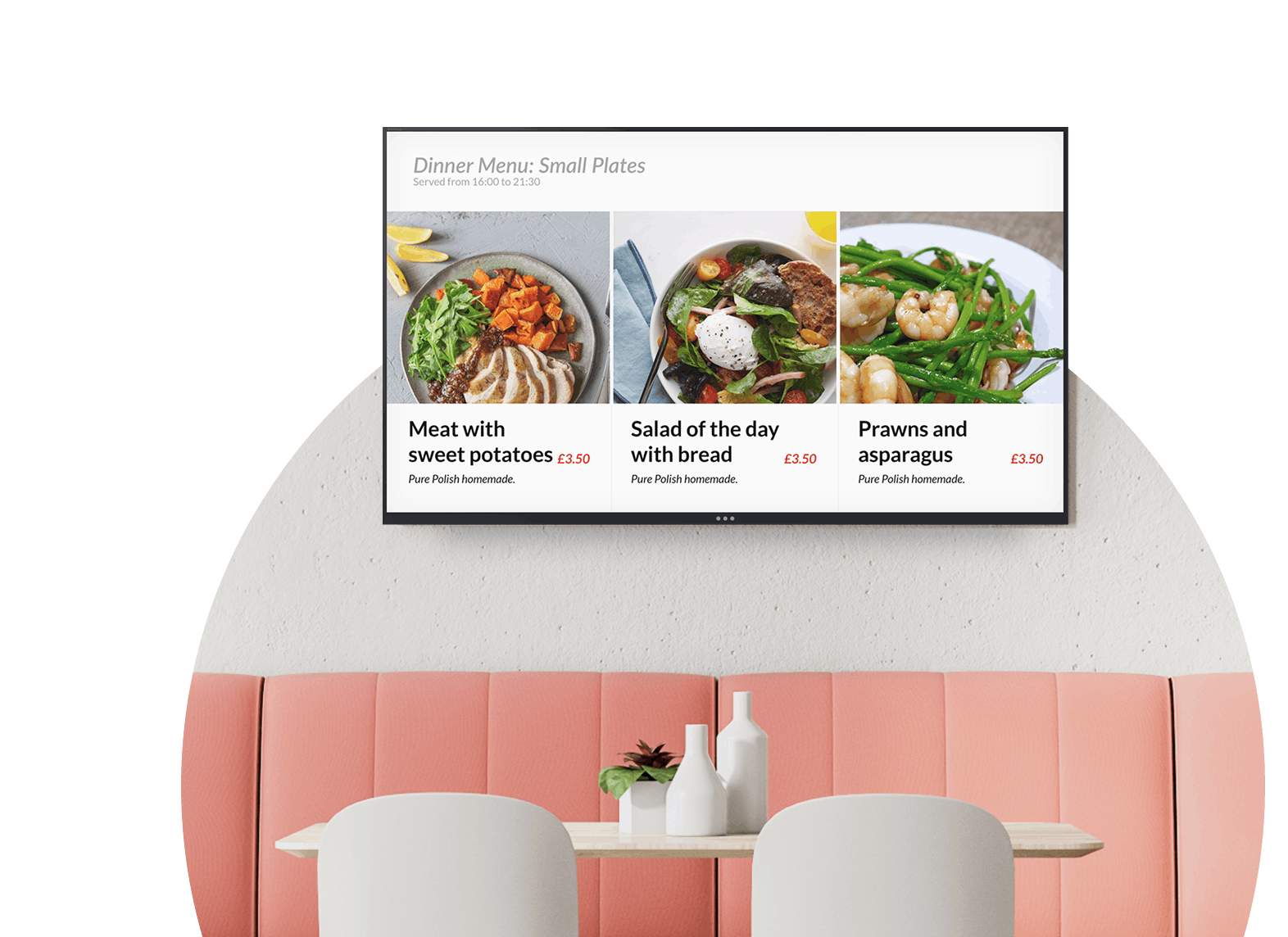 ScreenCloud makes managing screens and changing content, easy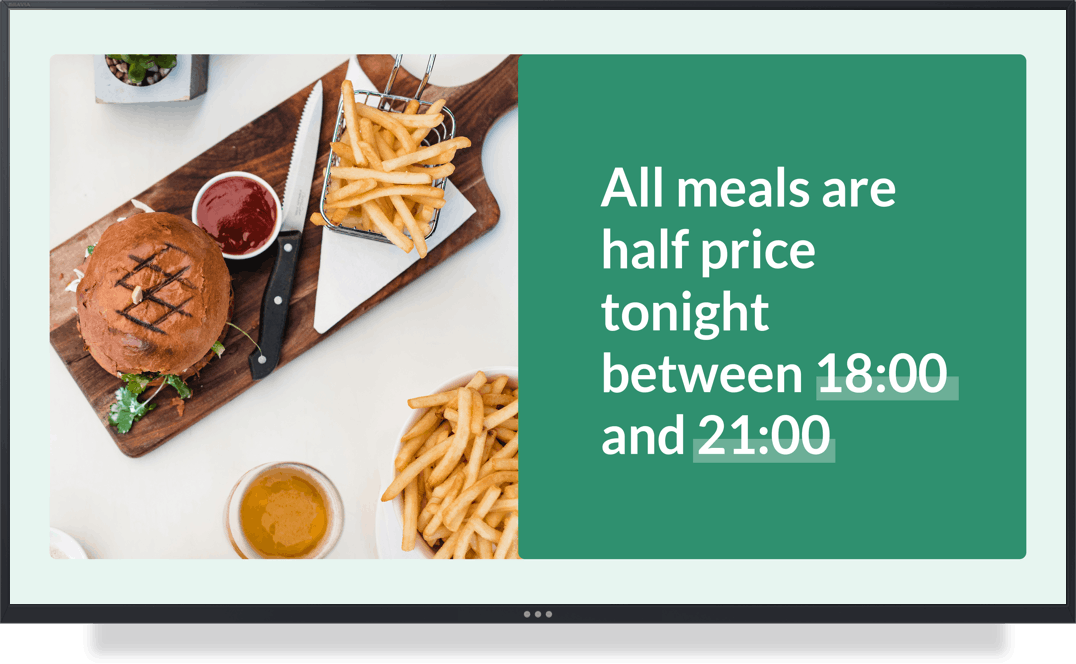 App Example: Flexitive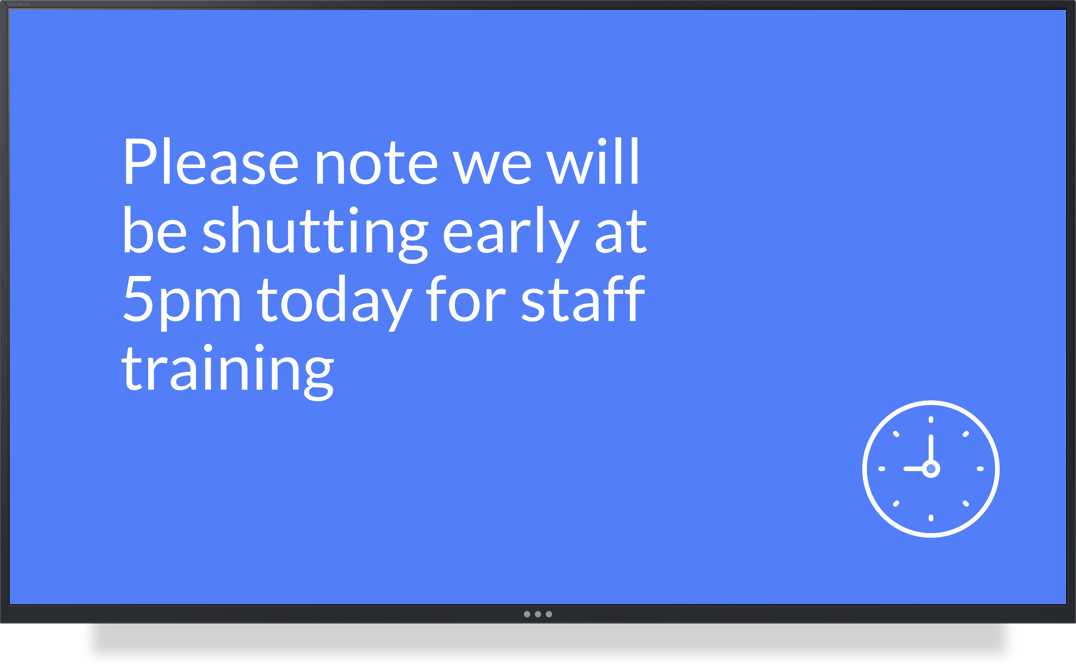 App Example: Noticeboard 2.0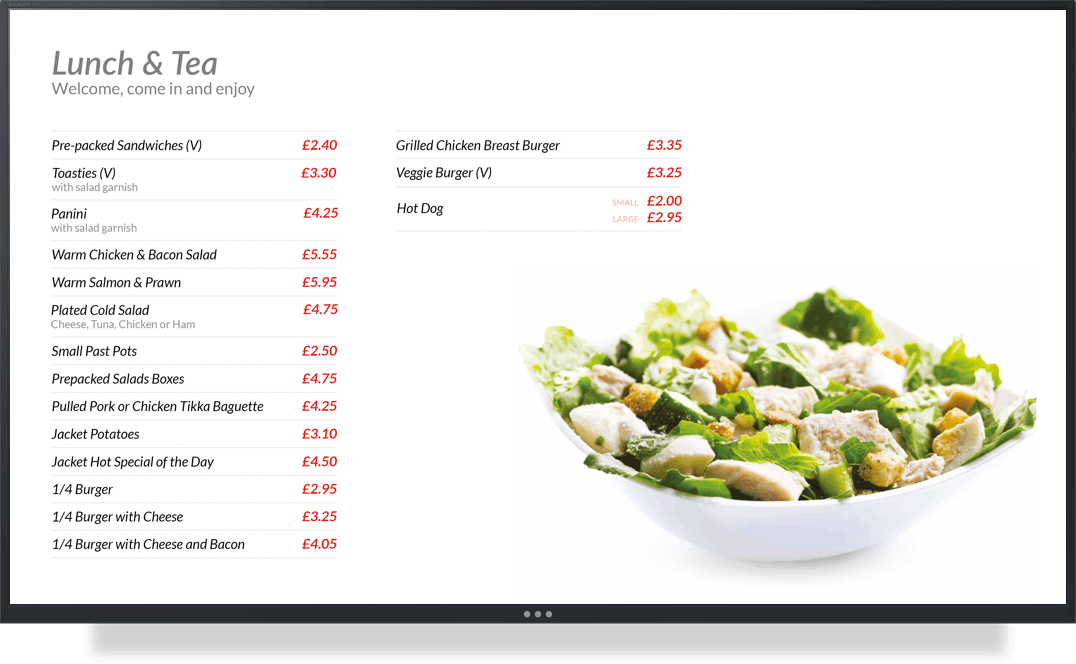 App Example: Digital Menu Board
Share customer communications in the moment, without relying on printed brochures or mass emails.
Design beautiful digital menu boards
No more printed leaflets, now you're going eco-friendly.
Reduce perceived wait time
A happy customer is one who gets to watch TV while they wait.
Communicate directly to customers and share content they love to see.
Help your brand partners to be seen by more customers.
Build guest love with exclusive offers they can take advantage of.
Why ScreenCloud for your Hotel or Restaurant's Digital Signage?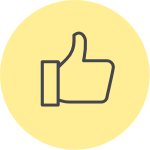 Easy setup, easy to scale
ScreenCloud works on consumer-ready hardware that you can procure easily and allows multi-screen management from any location.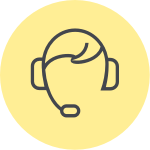 Seriously good support
Need help with getting setup or got a question about content? Contact our team by phone, email, live chat or join a webinar.
Easily create content for your hotel, restaurant or bar
You've spent time making your marketing collateral look great, now you have the tools to make it screen-ready, without needing more design. Our 80+ free apps like Digital Menu Board, Building Directory App, Twitter, Facebook, Dropbox and TripAdvisor make your screens look great.
Learn more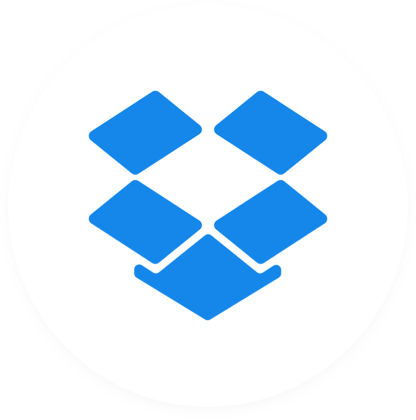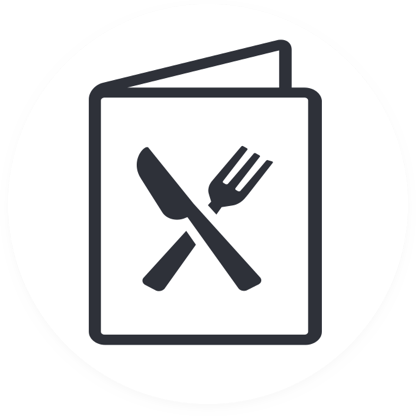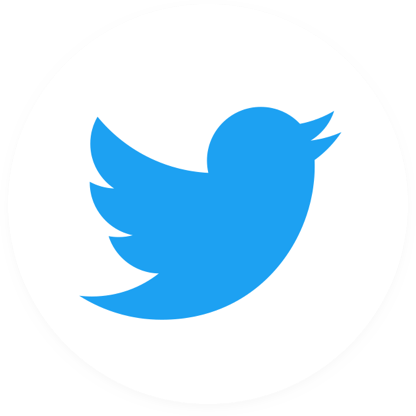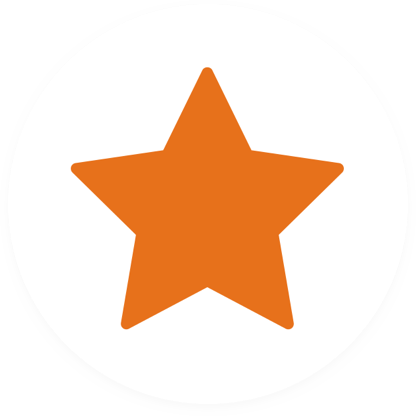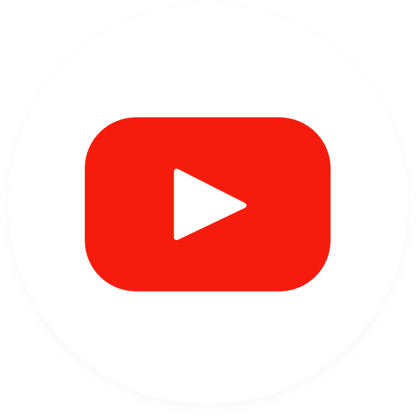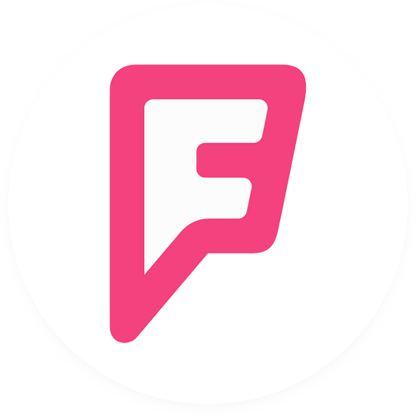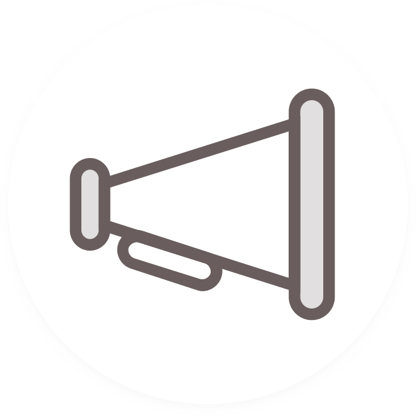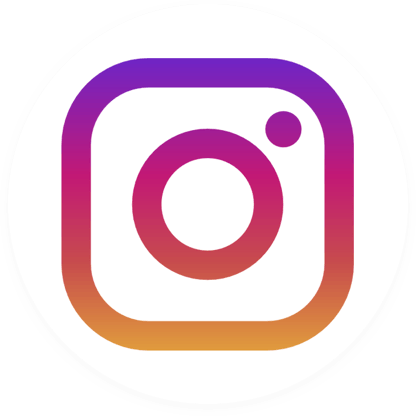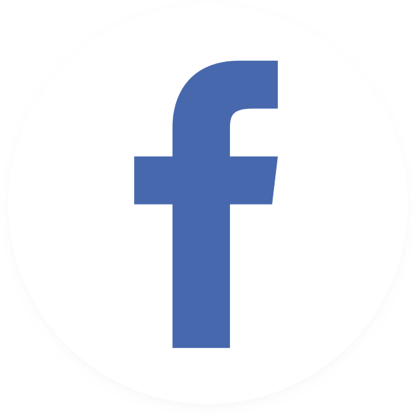 Hospitality brands leading with digital signage
Other digital signage vendors were pushing bespoke hardware in the hundreds to the thousands, whereas with ScreenCloud all I needed was the software and an Amazon Fire TV Stick. The screens have been very effective, I can see customers being drawn to them as they come into the unit.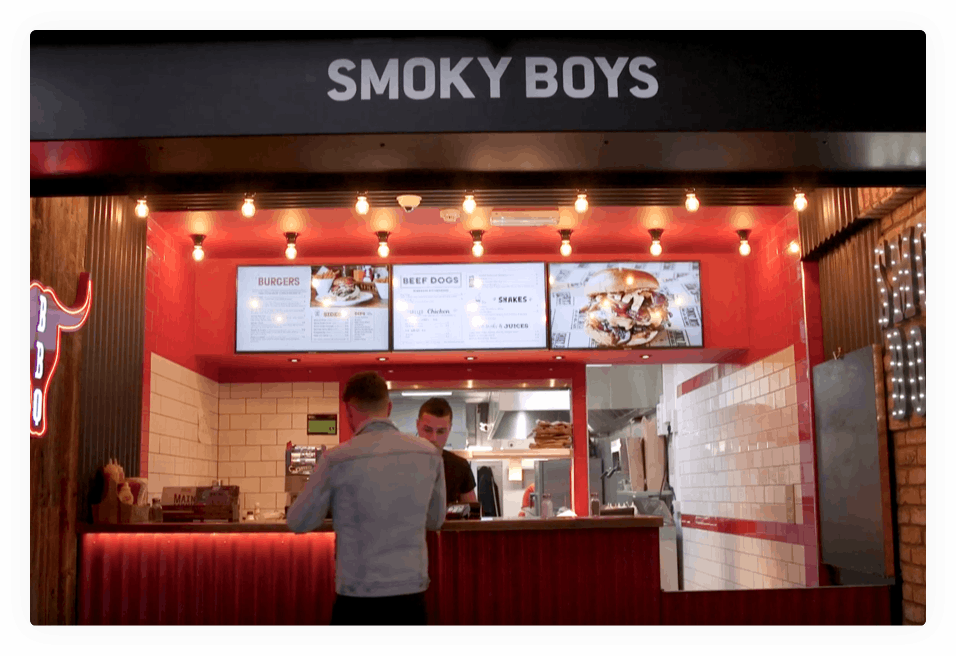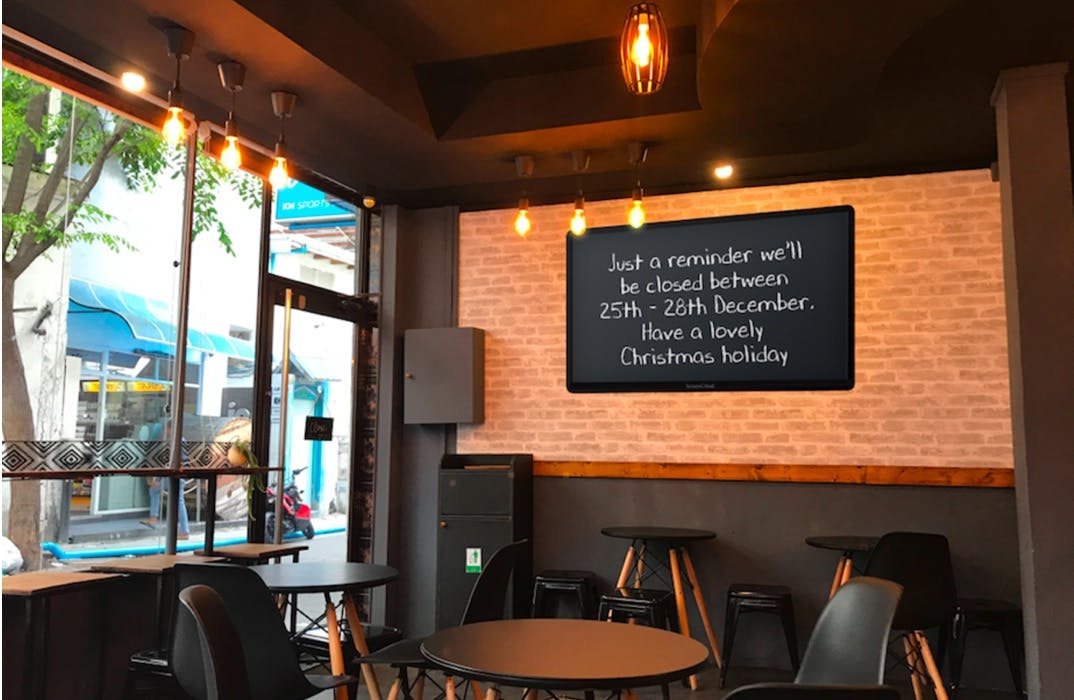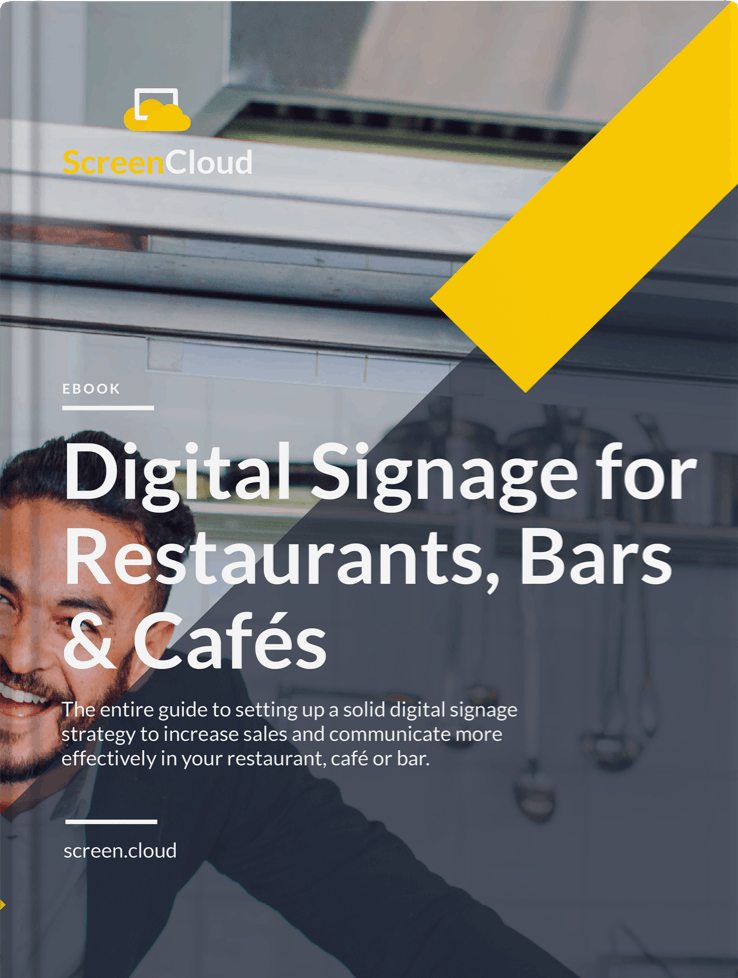 Digital signage guide for restaurants, bars & cafés
Download our free guide to setting up a digital signage strategy to increase sales and communicate more effectively in your restaurant, café or bar. With examples of great digital menu boards and customer notices in action.
Get the ebook
Trusted for signage by 9,000+ leading brands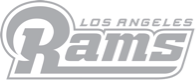 Related blog posts
7 Ways Restaurants Can Use Digital Signage To Be More Awesome
If there's one thing that goes together like burger and fries, it's restaurants and digital signage. Use our tips to create great digital menus and more.
Read more
Start today
Let's get more customers engaged with your hotel, restaurant or bar