Publish content to your screens directly from Microsoft Teams
Learn More


Security at ScreenCloud
Securely display data on your screens
We understand that security is a fundamental requirement for today's businesses - that's why security and privacy are key focus areas for our organization and product development.
9,000+ organizations trust us as their digital signage provider
Enterprise-grade Security
Internal Security
Data encryption
Your Data is encrypted at rest and protected by TLS in transit.
Rigorous product design
Our projects pass through security design reviews, threat models and scheduled pen tests using trusted security vendors.
Company training
All employees are required to complete security and privacy training.
For more information download our Security at ScreenCloud Overview
Compliance Certifications
ScreenCloud's confidentiality and security framework is based on, and aligned with, the AICPA SOC2 and ISO 27000 series. We have recently completed our SOC2 and SOC3 Type II assessment. Our SOC3 report is publicly available for download here while our SOC2 report is available to review by request.
To request our SOC2 report: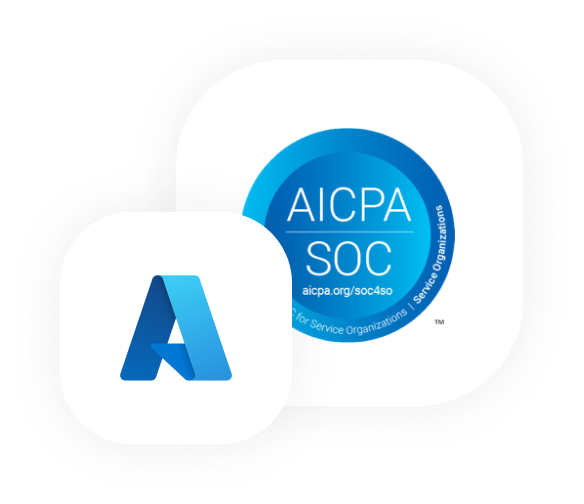 Product Security
Manage access to your account
Integrates with major Single Sign-On providers.
Multi-factor authentication
You can enable multi-factor authentication on your account (this requires a supporting policy from your identity provider).
Role-based access and user permissions
Permit access and limit resource management to user roles and groups defined by you.
Enterprise-grade Security
ScreenCloud's commitment to data privacy
As a data processor, adhering to applicable regulation is only one component of our commitment to privacy.
Privacy Policy
Our Privacy Policy honors your rights.
Data Processing Agreement
Our Data Processing Agreement (DPA) reflects the requirements of the GDPR.
Privacy by Design
Your data is yours to own. ScreenCloud does not sell our customers' user data.
Data Protection Officer
ScreenCloud has appointed a Data Protection Officer to oversee our ongoing compliance efforts.
Our Security and Compliance team
If you have any questions or further queries please contact our security team here.
If you have any questions or further queries please contact our security team here.
"Security is everyone's responsibility. Across our people, processes and product, security is embedded at every level. You could say it's part of the ScreenCloud culture.

This is why we'll continue to invest (and update this page on exactly how we're investing) to ensure security of data and the service we provide to our customers"
Mark McDermott
CEO, ScreenCloud