In any manufacturing environment you want to know about the productivity of your staff right? The likelihood is, they want to know to! 
One of the best ways to deliver (and monitor) this information is through well-placed digital signage screens. First up, everyone can see them and no one needs access to a PC or app to be able to log in and get a minute-by-minute glance of what's going on. In most organizations, updating information that's printed or on the company portal more than once or twice a day is unrealistic. With digital signage, information updates itself and is far more relevant. 
Second, this information updates automatically. Job ticked off? It can move along in the progress display. New staff member joining? Add a quick slide to introduce them to the team. 
Digital signage really does adapt itself to your organization and the way you want to run your manufacturing floor. Here's how it leads to increased engagement and productivity for your team. 
1. Update job statuses, track progress
When you measure progress, more progress is made. Getting goals up onto the walls for your employees is incredibly motivating. You can't use static signs as they'll date too quickly, but digital ones? These can be updated all the time. Using an app such as Screenful, you can create visual dashboards and automated reports that sync up with project management tools you probably already know and use, like Trello and Jira.
This allows you to show the job status during shifts, where each project or product line is at and how much further you have to go to reach the daily or quarterly goals.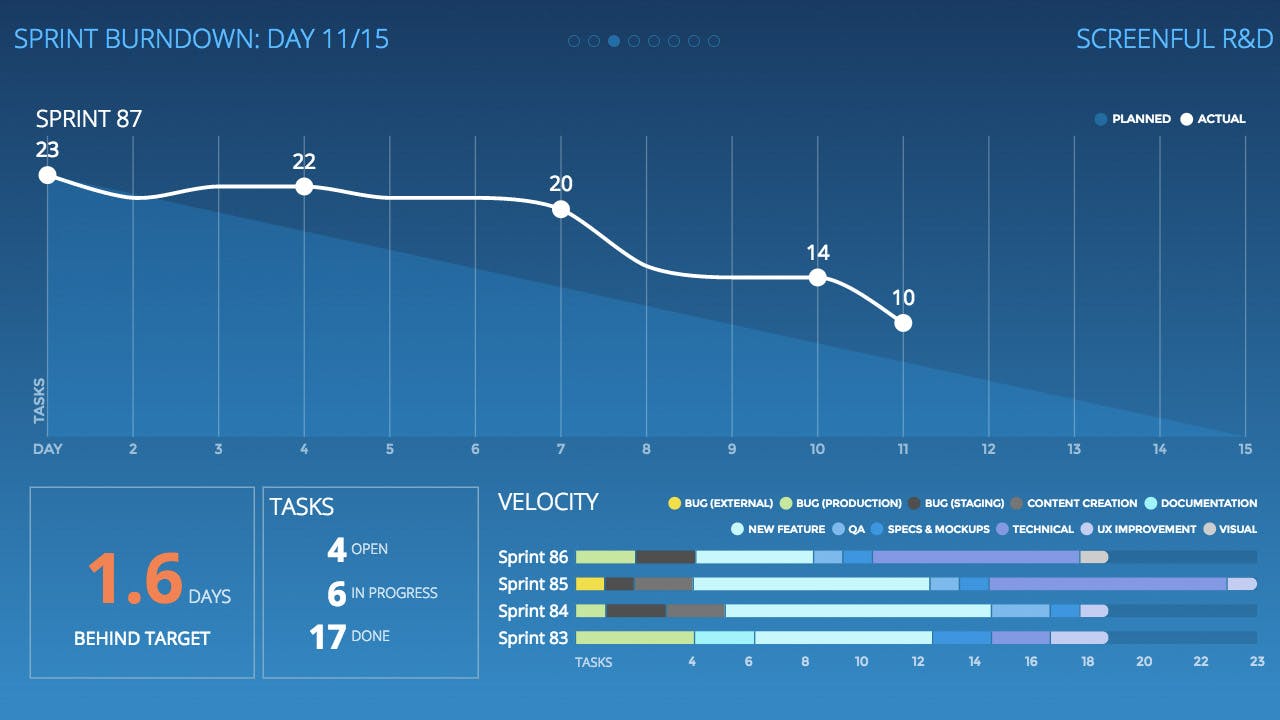 How you set up this information is up to you. Using Trello boards you could create a status for each job, each department or each factory floor. This could be measured against previous goals and targets or against future ones. When employees are in charge of the statuses of their jobs, it's up to them how successfully they do them.
2. Use information you already have 
As well as project management tracking apps like Screenful, you can also make use of information and data you already have. If you log your targets and production lines in Excel or Powerpoint, they're easily transferable to screen. Use Google Sheets when you want information to update automatically. You could also use an app like Microsoft Power Bi which shows information in a more visual way.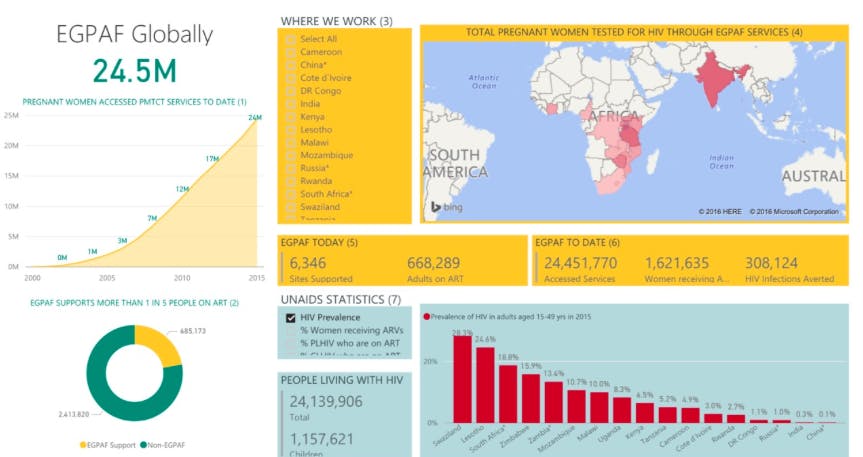 All of these solutions allow digital signage manufacturing displays to show information you already have. There's no doubling up on work. All of your production data, targets, goals and progress reports are updated on the fly, they're just more visible to your team. Pushing dynamic production updates and statistics is proven to keep workers more productive and engaged, so why is nobody using them?
3. Provide different digital screens for different areas
Here's the thing with digital signage; there's no set format for how you setup your screens or what you display. You can have multiple screens, all showing the same, or different information across your factory floor. You can also use playlists and scheduling to show different messaging at different times.
Perhaps you have multiple screens to set up progress and targets in front of personnel on the manufacturing or production floors and within manager and supervisor offices. 
In break rooms you could also use screens but the information could be tweaked slightly, to show progress reports alongside content such as weather, news and social media. 
Or you have all of your screens running the same content, but at break time you give everybody a mental and visual break. Display a Vimeo playlist of music videos, a social media wall or even a digital menu board to show what's for eats in your onsite cafeteria.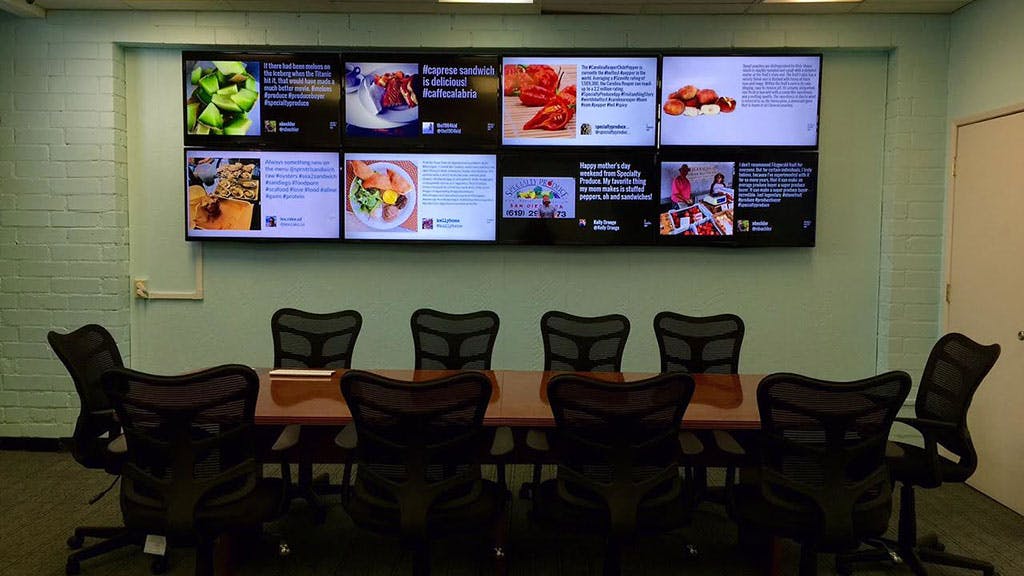 4. Use digital signage to make your factory floor a desirable place to work
Siegel & Griliches (1991) found that IT was positively correlated with productivity growth when used within a manufacturing environment. Yet so many factory floors are missing the boat.
When you implement digital signage displays you not only increase productivity and transparency, you also have a new talking point to introduce at interview stage. Potential new employees don't have to blindly believe that you share data regularly and ensure each member of the team is held accountable; they can see it for themselves.
All from a few screens up on the walls and a simple reporting system from data you already have and use. No brainer right?
Digital signage creates visibility for you and your employees
We all work harder and better when we know the goals we're aligning with. Visual displays make the data of your production lines easy to digest and allow employees to take control of their own productivity rates. 
Begin implementing your digital signage displays today, at ScreenCloud we offer a 14-day free trial plus free access to all of the apps mentioned above. Get started here.