Please note, if you're using the older version of ScreenCloud (signage.screencloud.com) you can download the alternative Yelp app guide here.
The ScreenCloud Yelp app makes it easy to review and share your latest Yelp reviews and add them to your digital screens. Simply add your Yelp page URL to the ScreenCloud Yelp app, choose which star ratings to show and you could be sharing customer reviews in seconds. This allows you to impress existing customers and encourage new ones to get involved and share their feedback on your online Yelp page.
With the ScreenCloud Yelp app you can:
Connect any Yelp page using its URL
Choose which star ratings to show
Share reviews in landscape or portrait screen formats
Here's how it works:
1. Select and install ScreenCloud's Yelp app
1.1. To get started, log into your ScreenCloud account and head over to the App Store.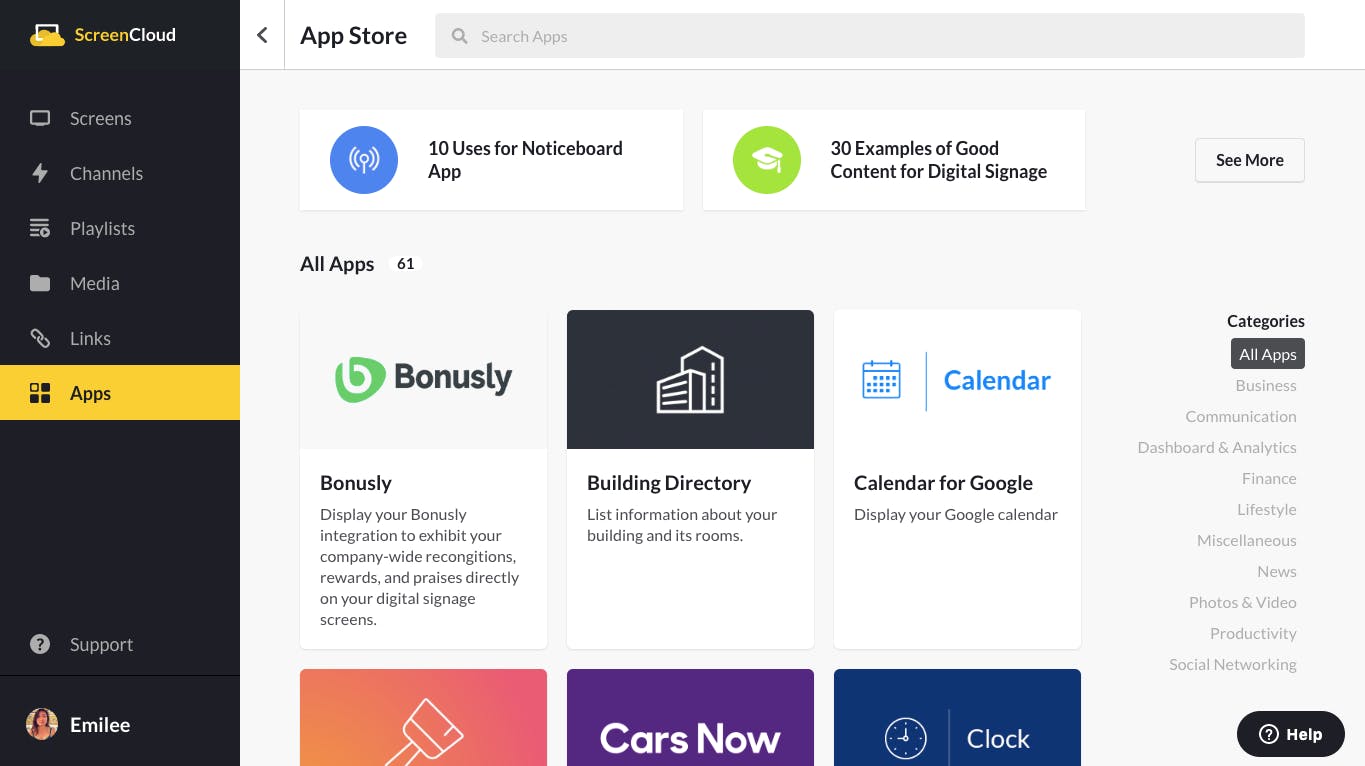 1.2. Find the ScreenCloud Yelp app by typing "yelp" into the search box. Then choose "Install App" to add a new instance.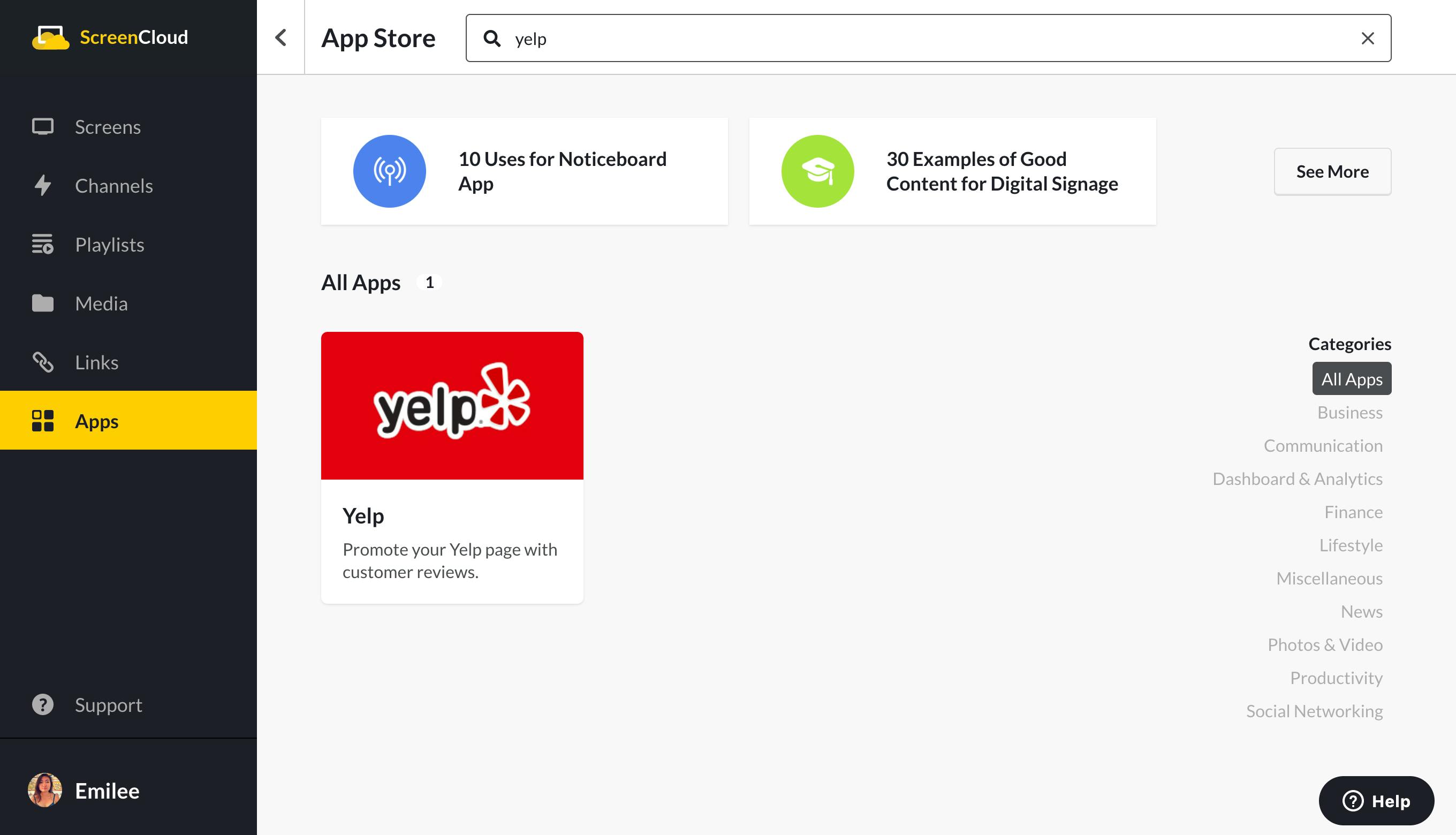 2. Choose your settings
Once the app is installed, you'll see the settings panel for creating and customizing an instance of the Yelp app.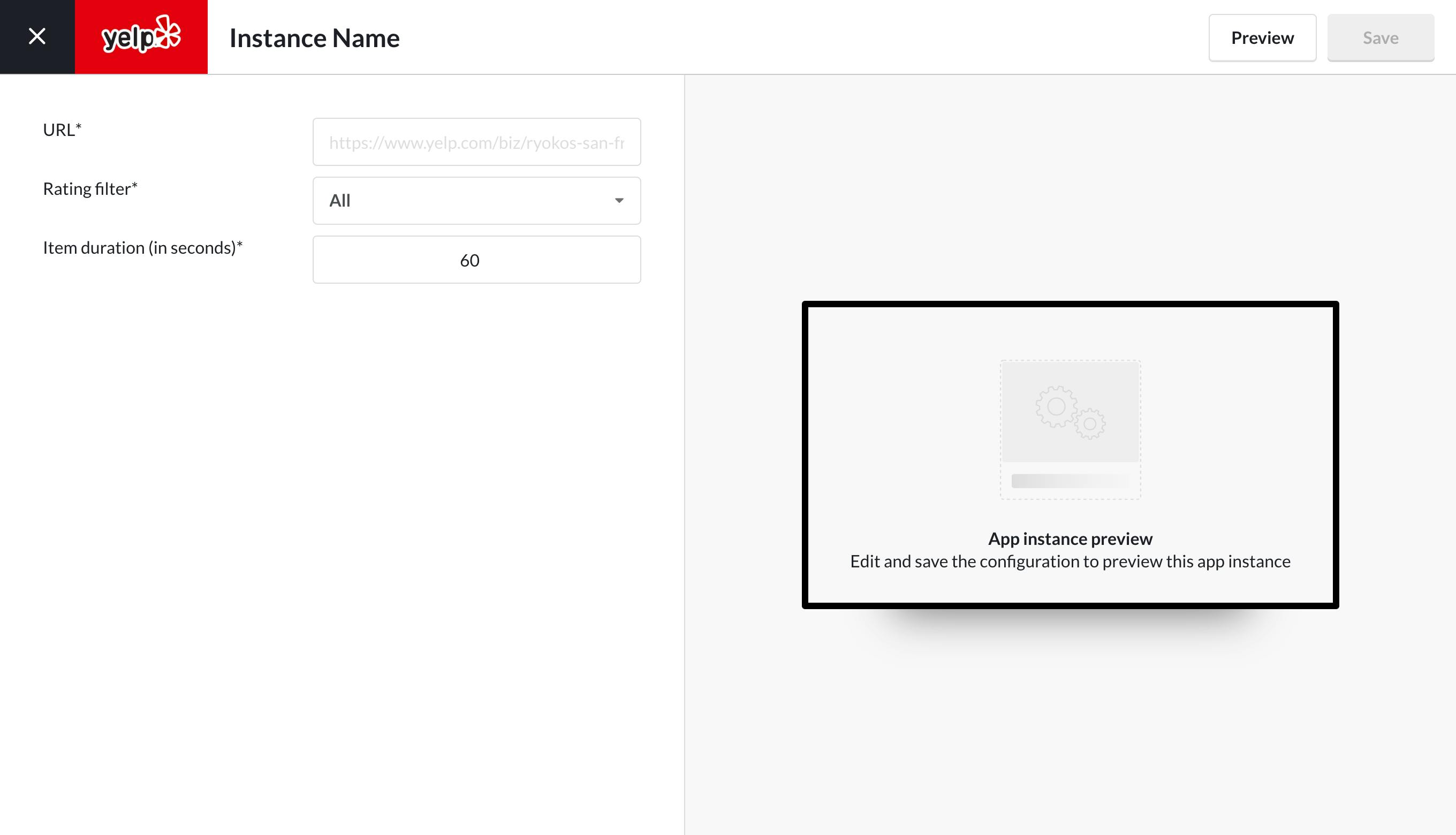 Instance Name - Edit this section to name your Yelp reviews (for example, "Yelp app - The Met"). This will help you spot it later if you're adding more than one set of reviews to your feed.
URL - Find the page you want to show on Yelp and copy and paste the URL address in this box. 
Rating filters - Choose whether to show all of your Yelp reviews or only the ones with a specific star rating.
Item duration (in seconds) - Choose how long you want to display each Yelp review.
3. Preview your results
Once you've chosen your Yelp app settings, you have the opportunity to preview things before it gets added to a playlist. This helps you determine that the correct reviews are showing on the screen. Simply click the "Preview" button in the settings panel.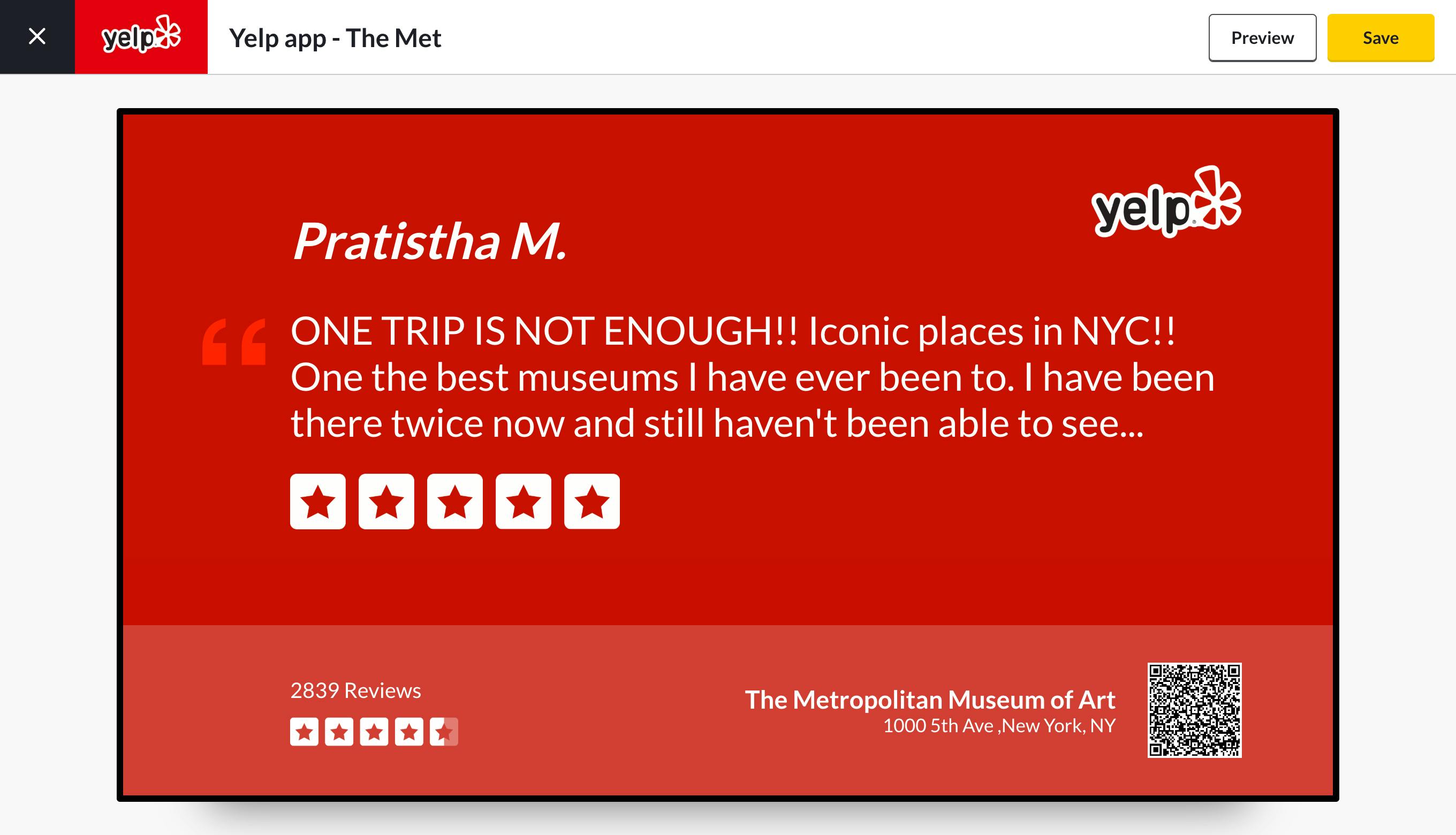 4. Add Yelp reviews to a Channel
Once you're happy with your Yelp reviews, you can add them to one of your channels. The tutorial below will show you how.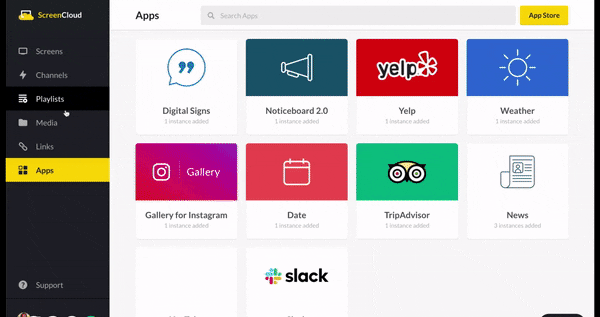 Frequently asked questions:
How long will the Yelp app show for?
The Yelp app will continue to show reviews for the time duration you have set within your Playlist or Channel. The time duration for each Yelp review can be set using the "Item duration (in seconds)" feature in the app settings.
How are the reviews chosen?
The Yelp app shows reviews in reverse chronological order, with the newest review shown first. The reviews shown are based on the star rating you've chosen in the app settings.
How often does the Yelp app look for new reviews?
The Yelp app looks for new data each day.

For further questions, please contact support@screencloud.com with details.