Publish content to your screens directly from Microsoft Teams
Learn More


Product
ScreenCloud Vengo App Guide
Easily advertise videos and still images on your screen to build revenue
Use the Vengo App from ScreenCloud to display programmatic ads from the Vengo Media Network turning any screen into an advertising (DOOH) screen, enabling content and paid advertising without having to do any additional work.
With ScreenCloud's Vengo App, you can:
Seamlessly connect with Vengo's media network
Turn any screen into an advertising screen
Build revenue by displaying video and still ads
Please note: Vengo is a third party app integration; to use it with ScreenCloud, you must first set up an account with Vengo. To get started, please email screencloud@vengolabs.com to review your network and gain access to the onboarding link and your organization id.
Here's how it works:
1. What you will need from your Vengo account

1.1. To connect your advertisements provided by Vengo to ScreenCloud, two different unique credentials are required:
Your Vengo organization ID or name
'Ad unit ID' numbers for your screens
1.2. Please review the below steps to see where these credentials would be used as you setup your Vengo app.
2. Set up ScreenCloud's Vengo app
2.1. Get started by logging into your ScreenCloud account here and choosing the ScreenCloud Apps Store from the left-hand menu, and search for Vengo.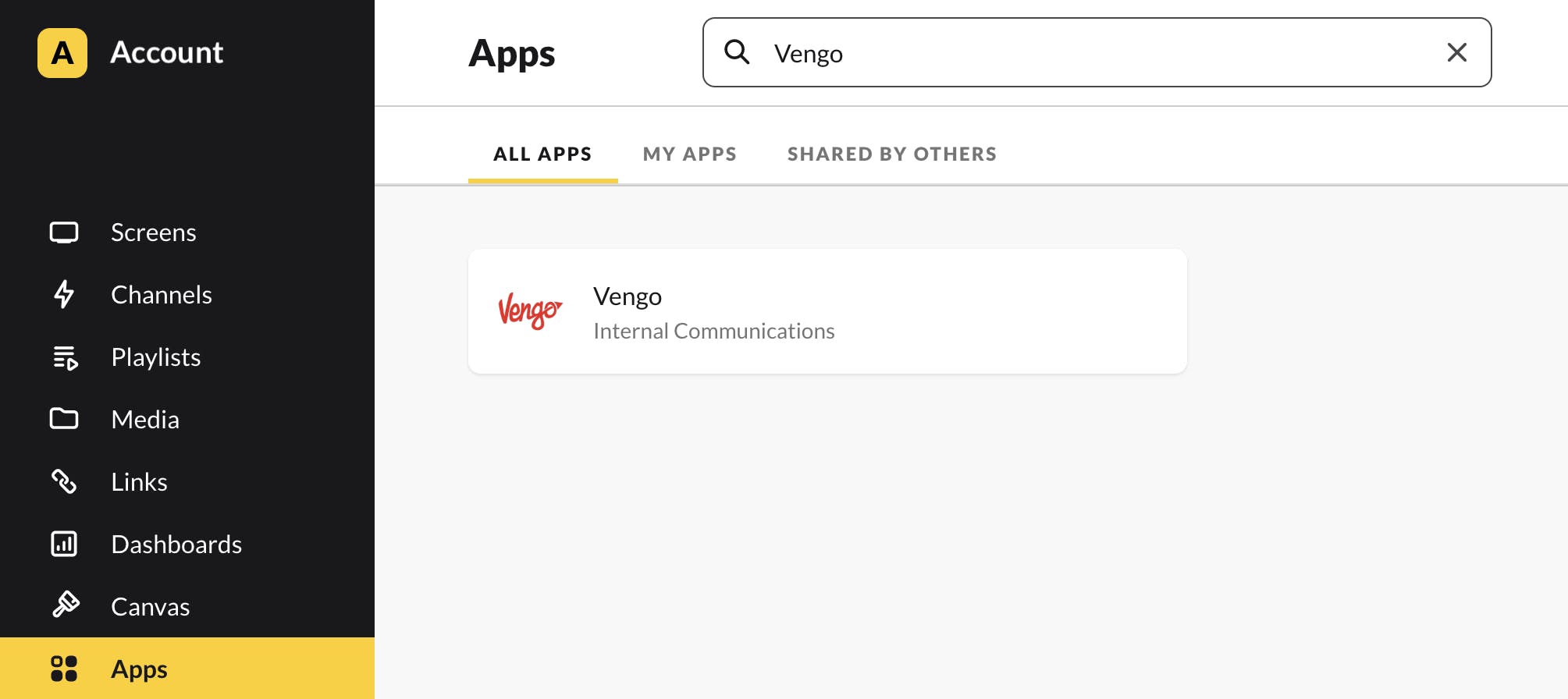 2.2. Click the Vengo app, and add it to your account.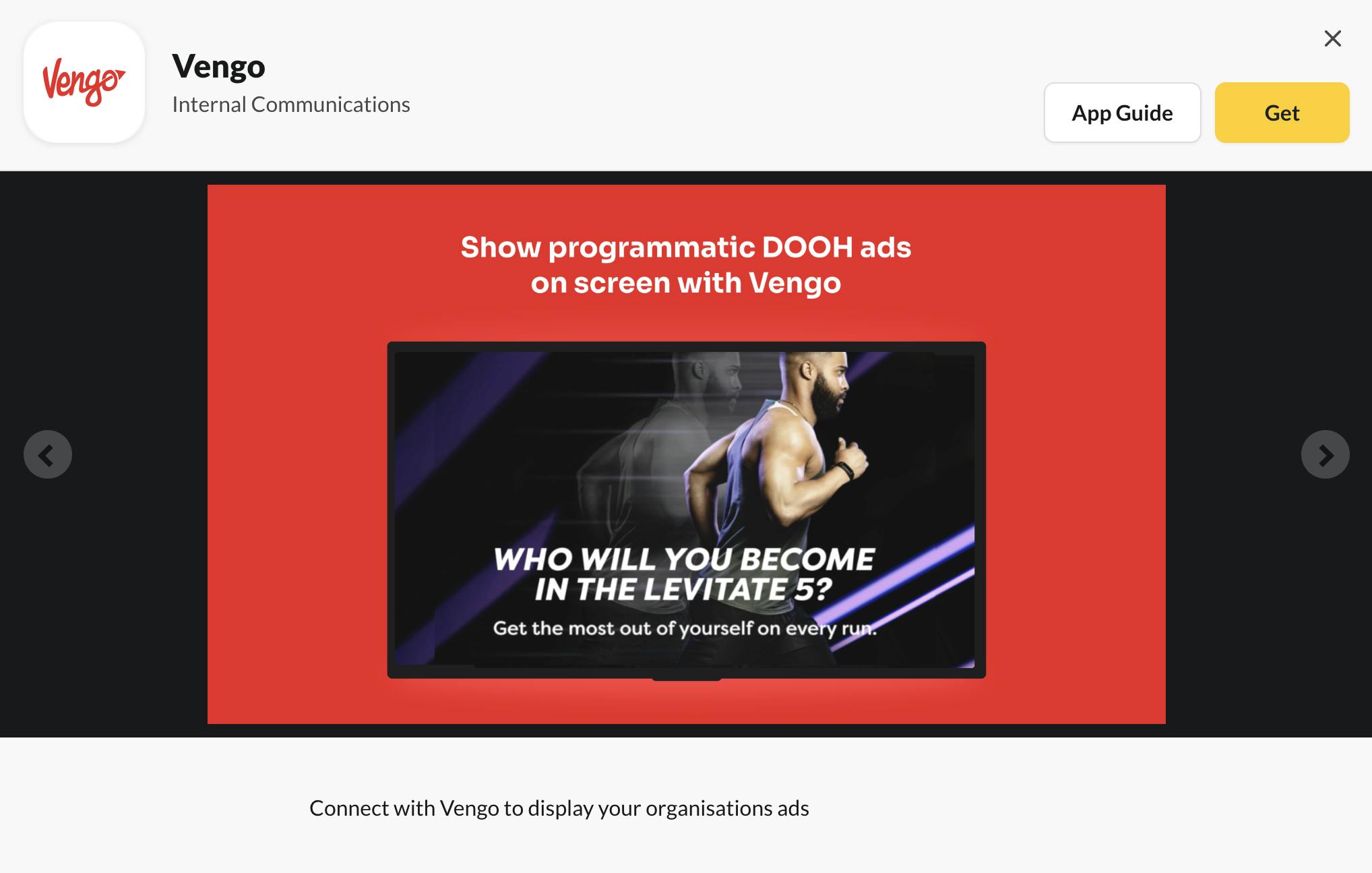 2.3. To start, give your app a name.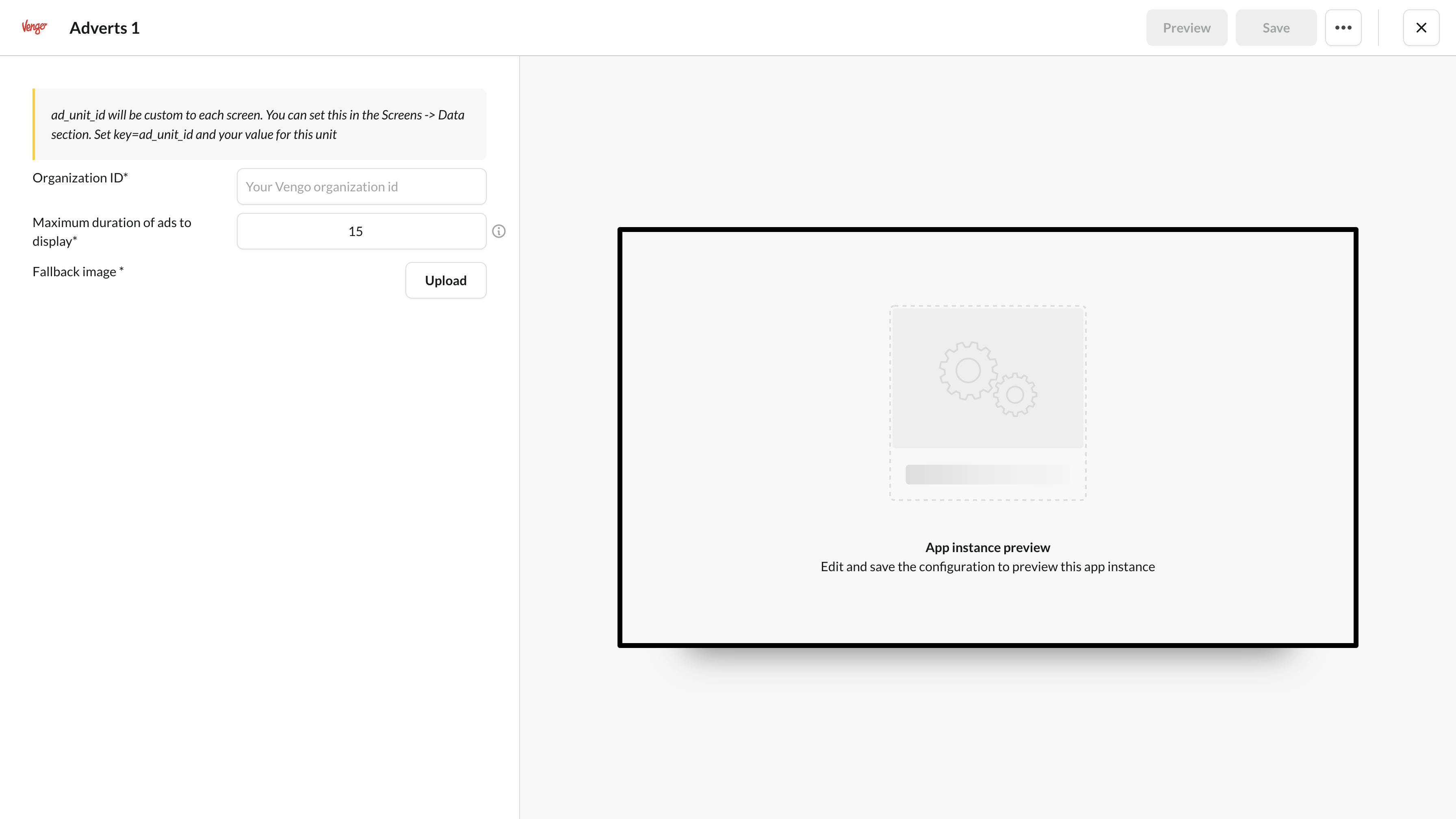 2.4. Under Organization ID*, set in your Vengo account's Organization ID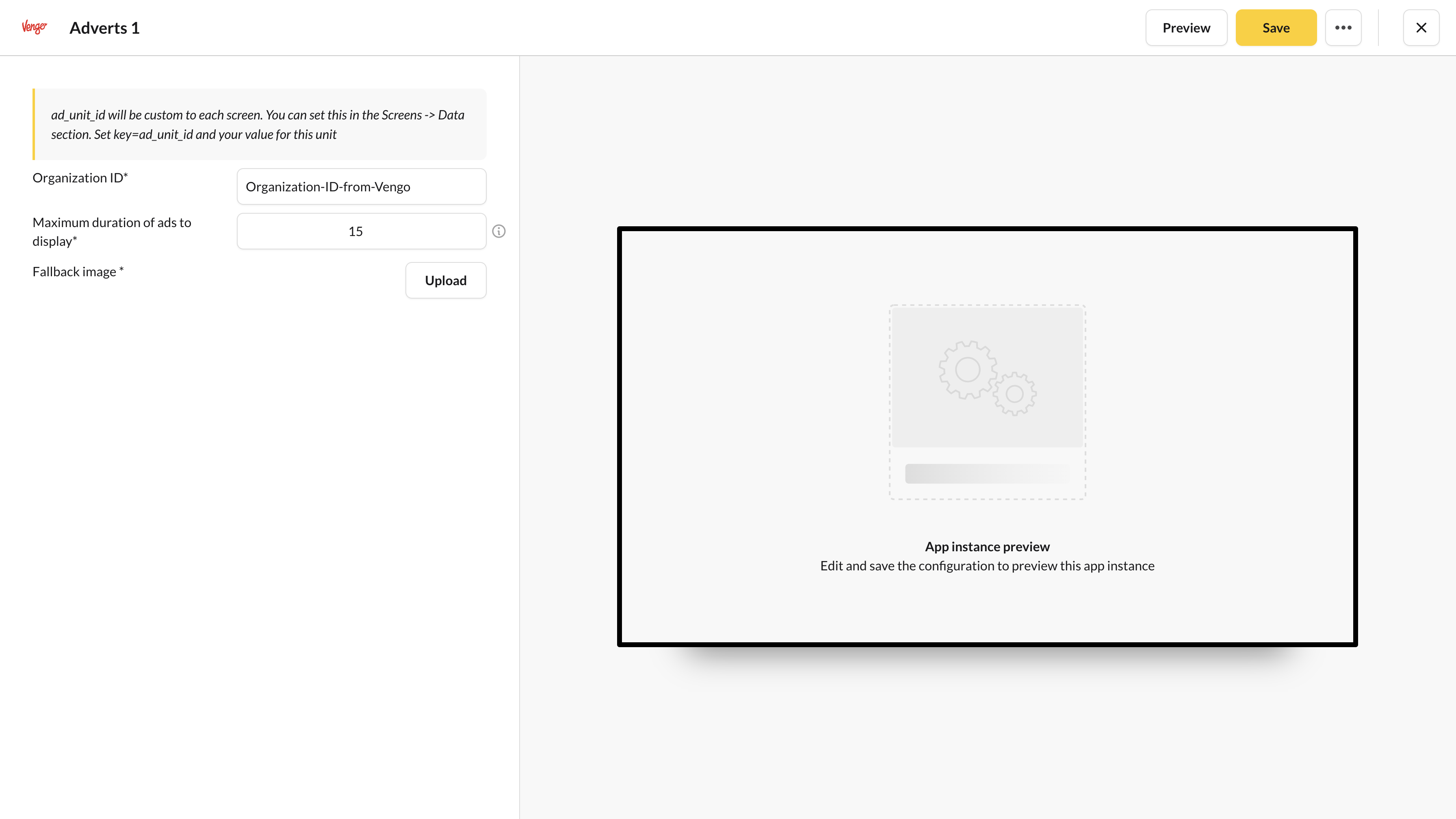 2.5. Set the duration you want your advertisements to display.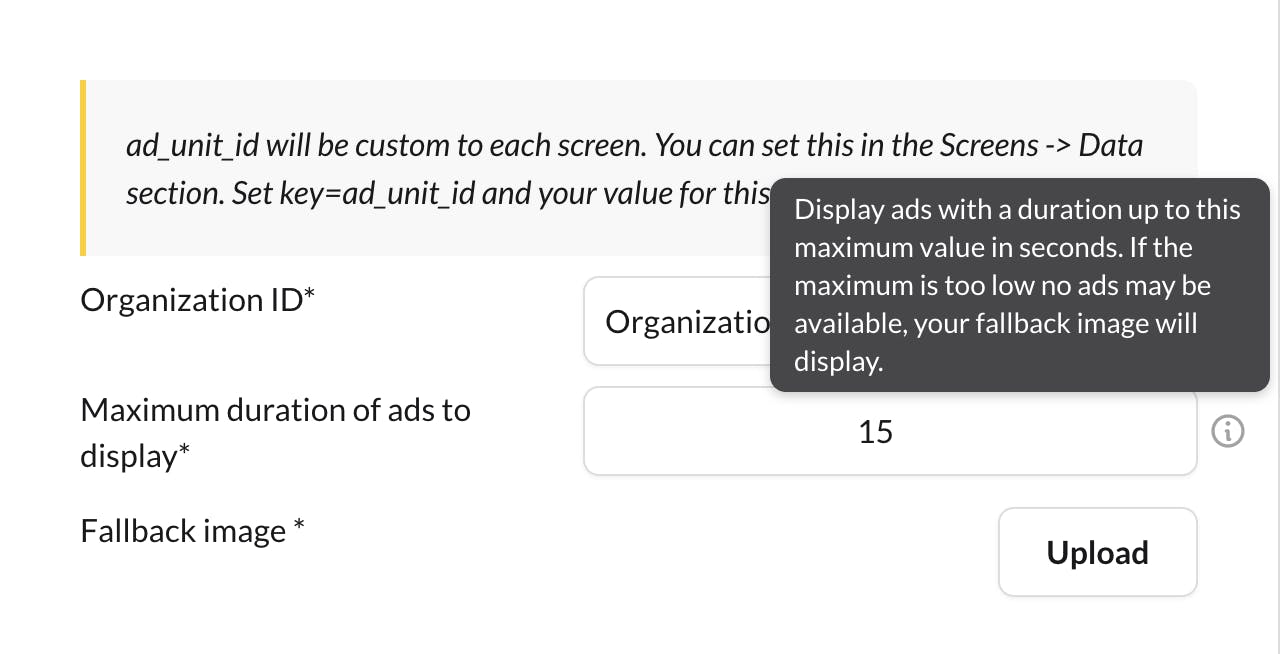 2.6. Finally, provide a fallback image.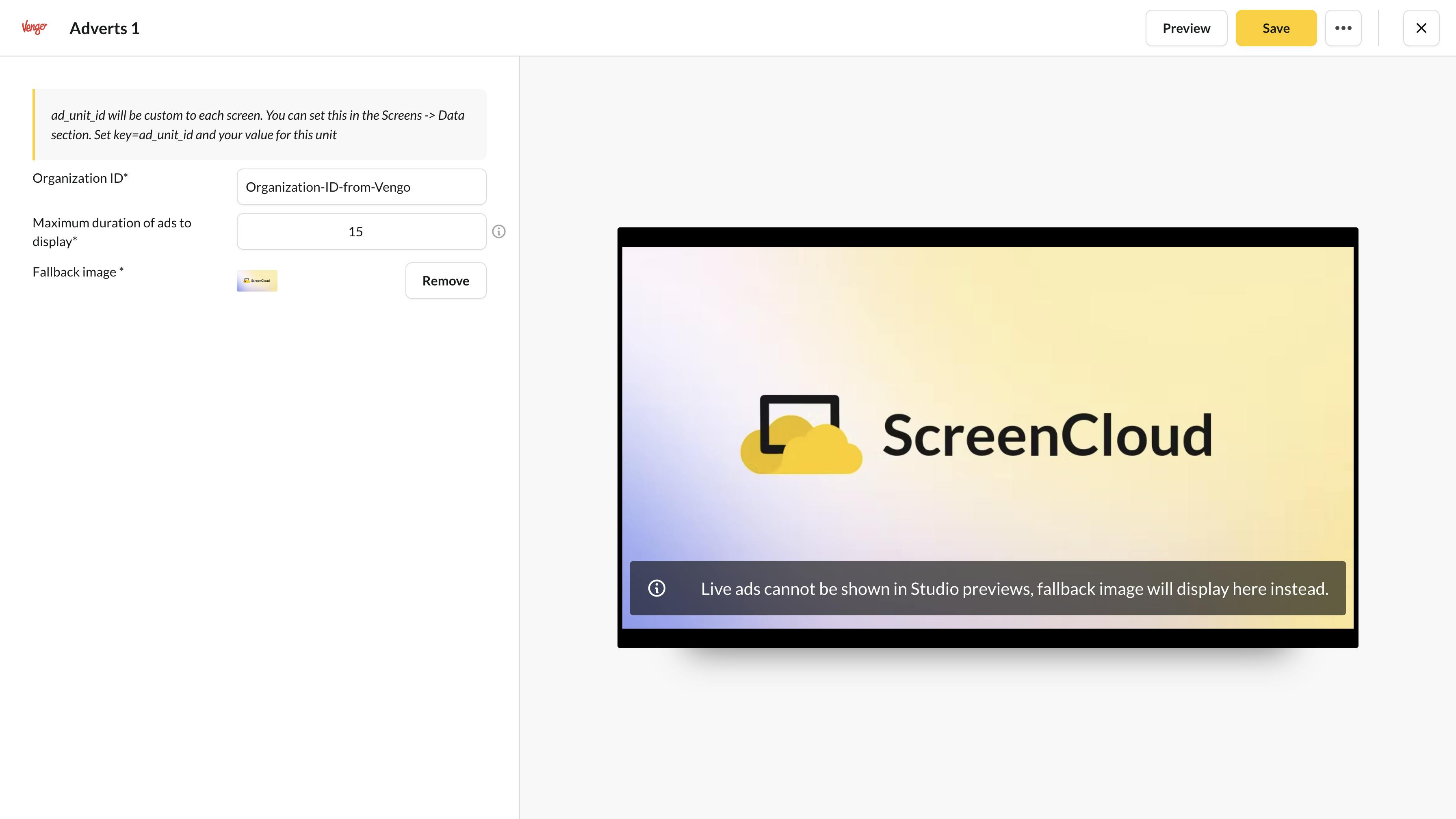 This image will show in your Studio screen and app preview, and it will also show in cases when there are no ads to show from your connected Vengo account.
Why don't the advertisements show in your Studio account preview? This is because the advertisement images collect revenue each time they display, so it would provide inaccurate results if they displayed and collected revenue in preview mode.
2.7. Click Save!
Next, you will need to also apply some settings to your paired screen so that it can register and allocate revenue to the adverts that are shown.
3. Set your screen up with the Vengo app
3.1. Pair a screen to your ScreenCloud account. Not sure how to do this? You can review the How to Use ScreenCloud for Digital Signage guide for help with this.
3.2. While viewing your screen, click Location & Data, and input "ad_unit_id" alongside your unique Vengo screen ID.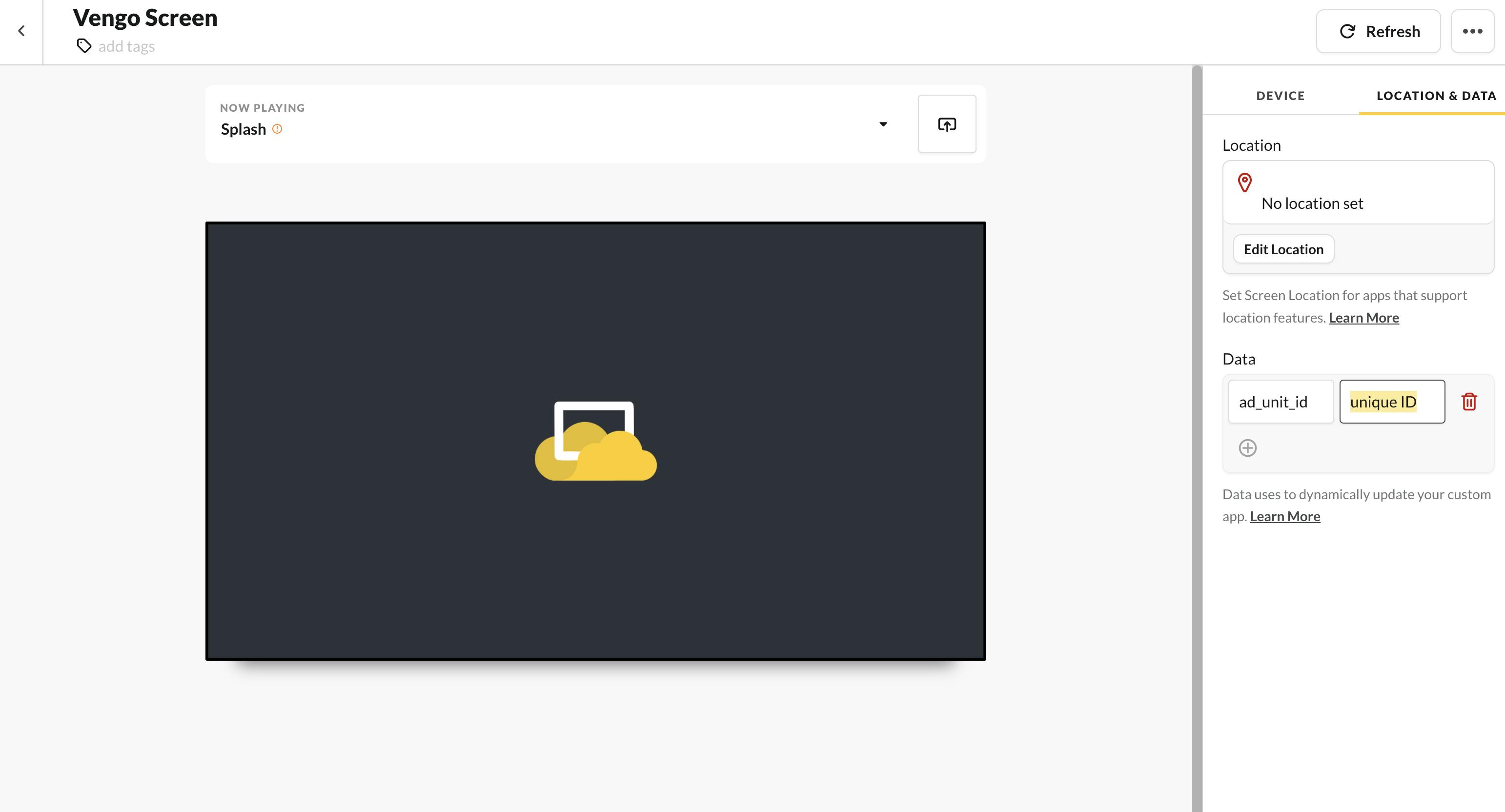 3.2. Set your Vengo app instance to the screen. You'll notice that you'll just see the fall back screen at this point.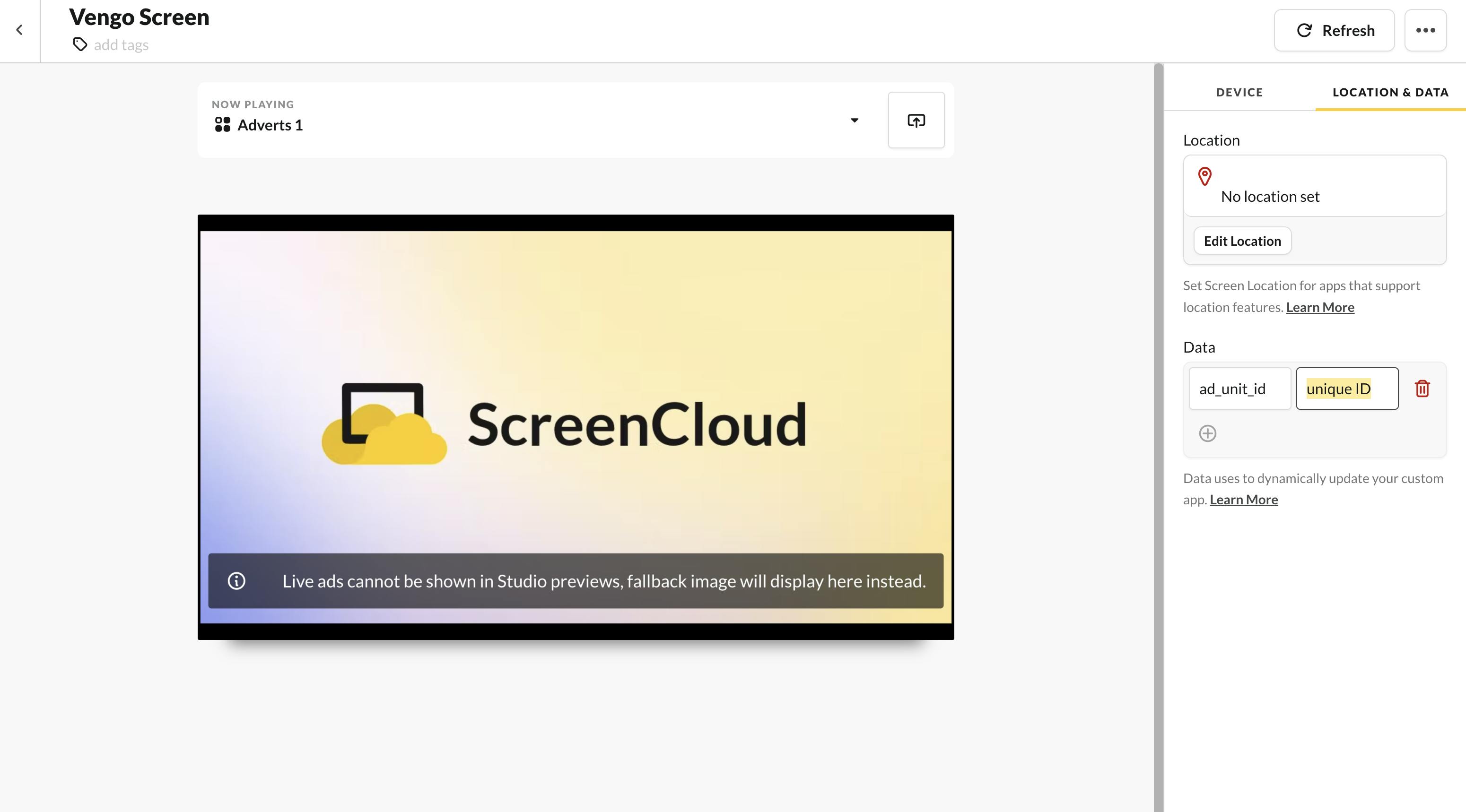 3.3. However, if you currently have ads available to show from your Vengo source, you should see a slideshow of these images on your paired screen.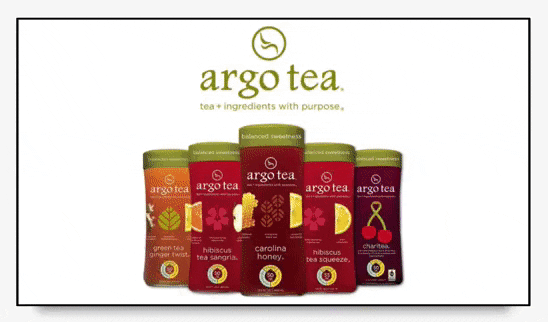 4.4. If you don't wish to just be running ads and the Vengo app on your screen, you can instead, set it to its own zone, add it to a playlist, schedule it into a channel, and more. Please click here to view ways to set content on your screens with ScreenCloud.
Frequently asked questions
Why can't I see the adverts in the Vengo app or on my screen preview?
This is because the advertisement images collect revenue each time they display, so it would provide inaccurate results if they were also shown in app or screen previews.
If you have any additional questions or feedback on using the Vengo app, please feel free to reach out to our support team at support@screencloud.com.
Ready to get your organization connected?
Connect your first screen today with our 14-day free trial