Please note, if you are using the older version of ScreenCloud (signage.screencloud.com) you can download the alternative Strea.ma guide here.
The ScreenCloud Strea.ma app lets you add all of those interesting social media statistics or pieces of content that your audience needs to see, to your digital signage screens. Whether it's a marketing campaign you want to share with your office, user-generated content at an event, or getting more hype around your social channels in-store, this app can do it all.
With the ScreenCloud Strea.ma app you can:
Create a social media wall with content from channels such as Facebook, Instagram, and Twitter
Create a custom-branded background with your images, logos, and banners
Have your display update with the latest posts without you having to do a thing
Here's how it works:
1. Select and install ScreenCloud's Strea.ma app
1.1. Get started by logging into your ScreenCloud account here and choosing the ScreenCloud App Store from the left-hand menu.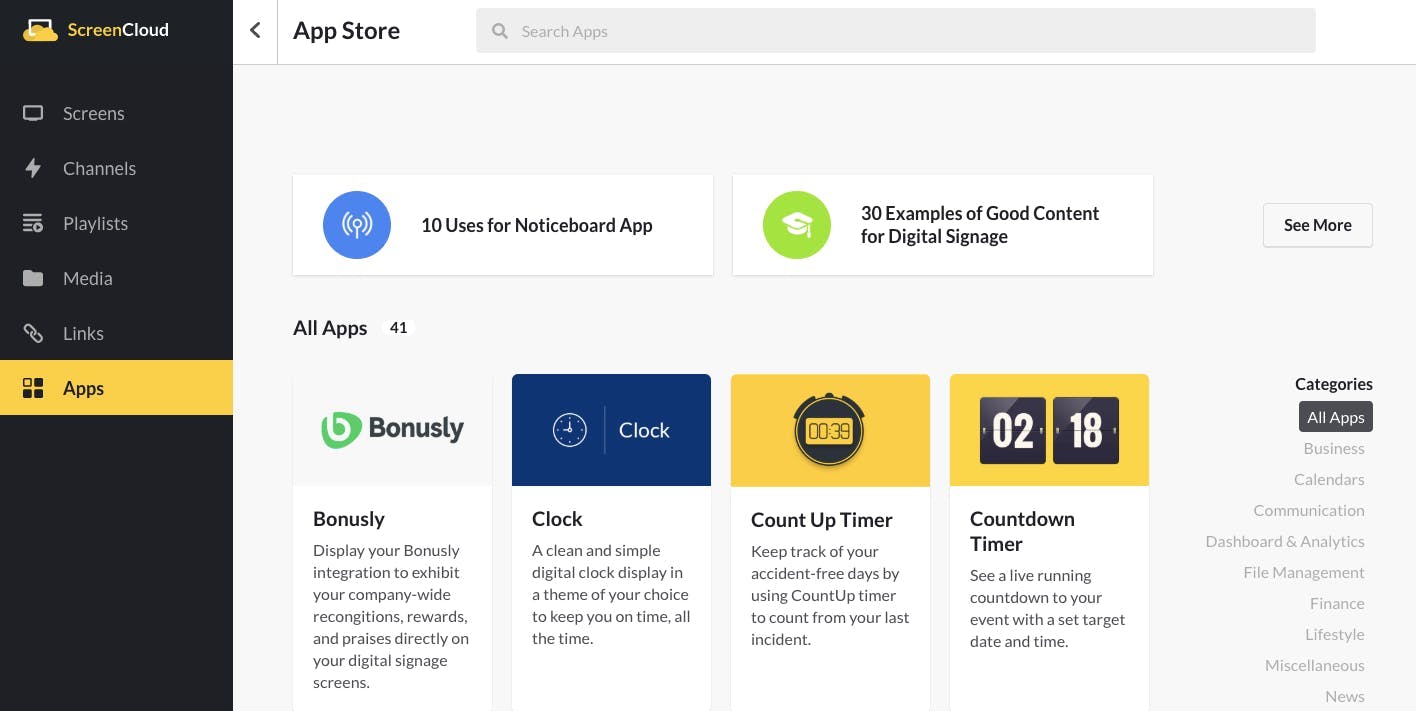 1.2. By searching "Strea.ma" you can find the Strea.ma app and choose the "Install app" button to add a new instance.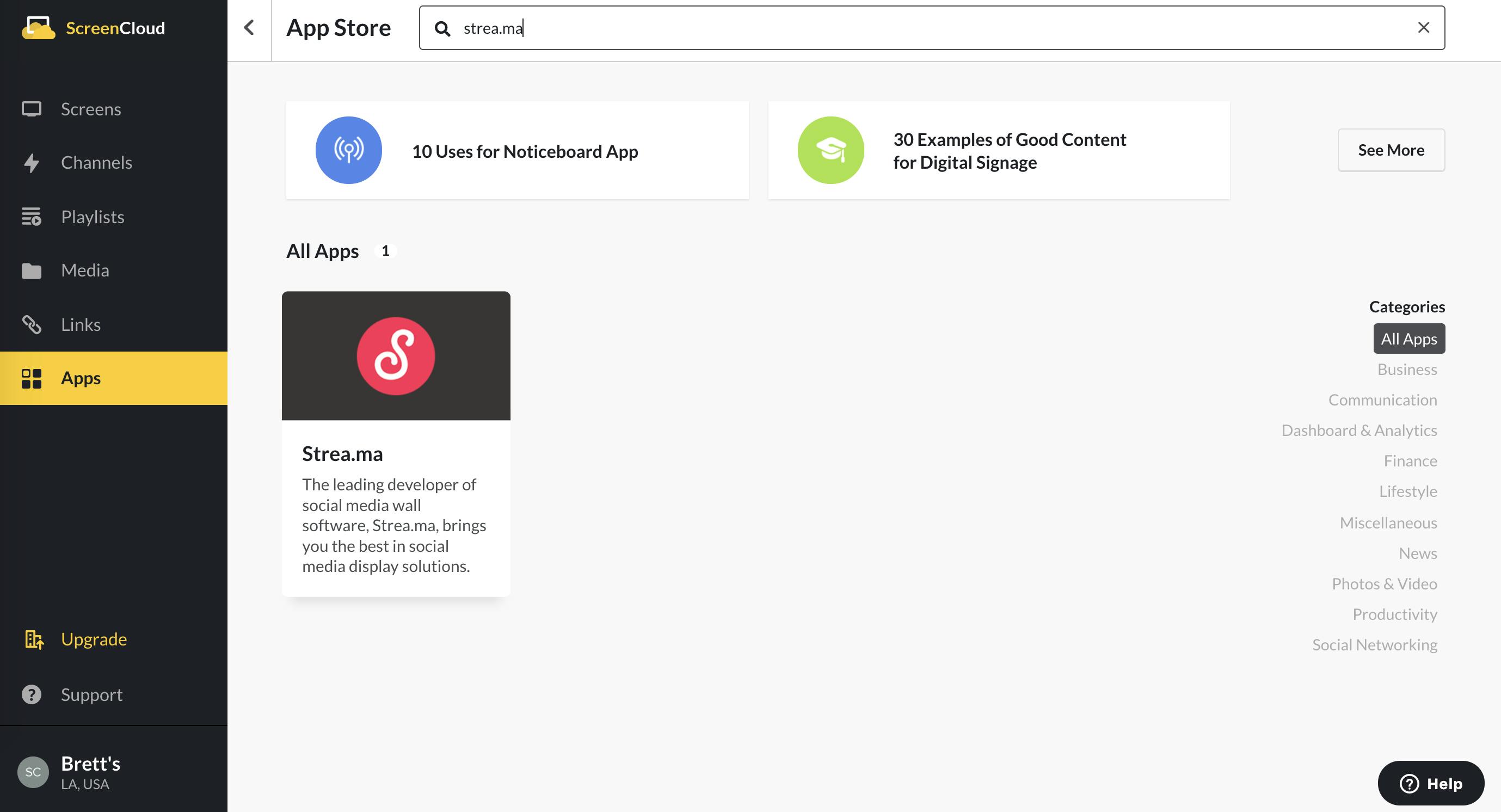 2. Set up your Strea.ma account (or grab your link)
2.1. Next, visit https://www.strea-ma.com/ where you'll need to create an account or log in if you already have one setup.
2.2. Once logged in, you will see a selection of options to add social accounts, moderate content, and choose how you want your social media wall to look and feel.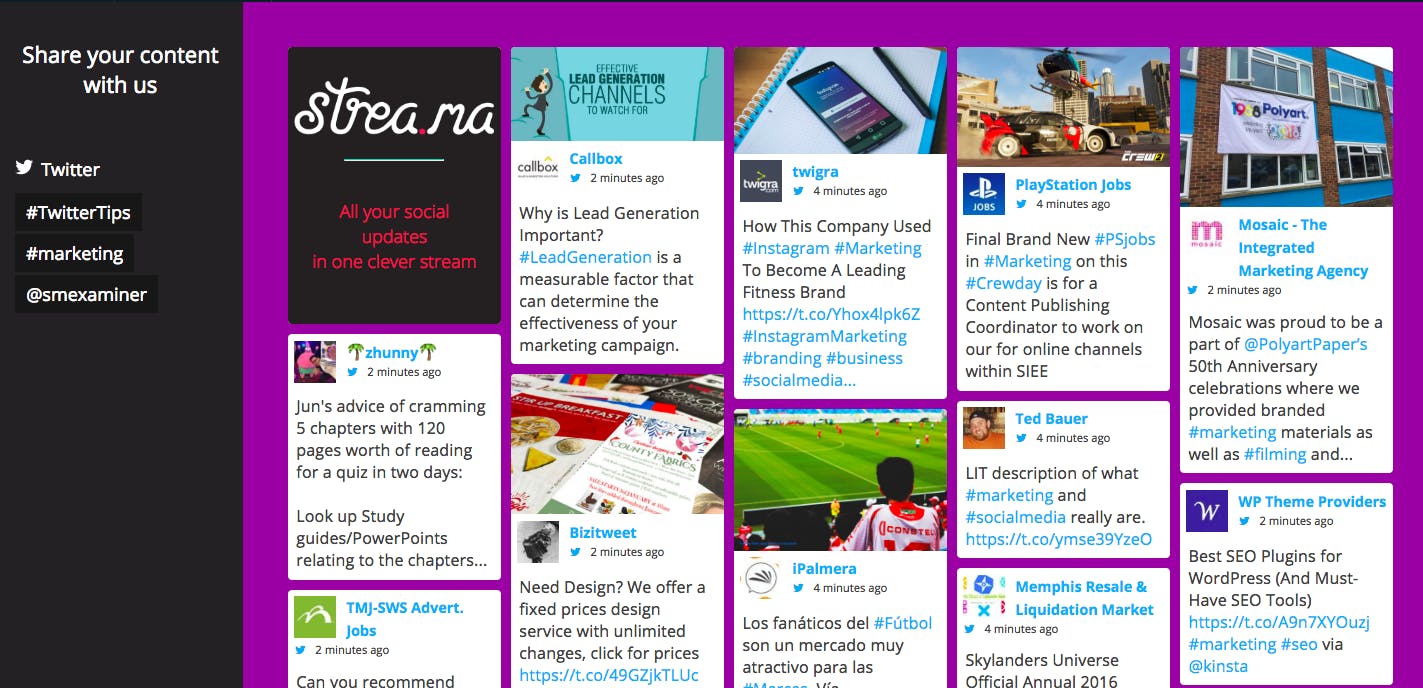 2.3. Once you're happy with your settings, you will need to grab the public URL for your dashboard. This can be found at the top of the page under "Edit Your Stream" and where it says "This stream's public URL is..." you can copy/paste this link to the URL feed-in ScreenCloud's Strea.ma app.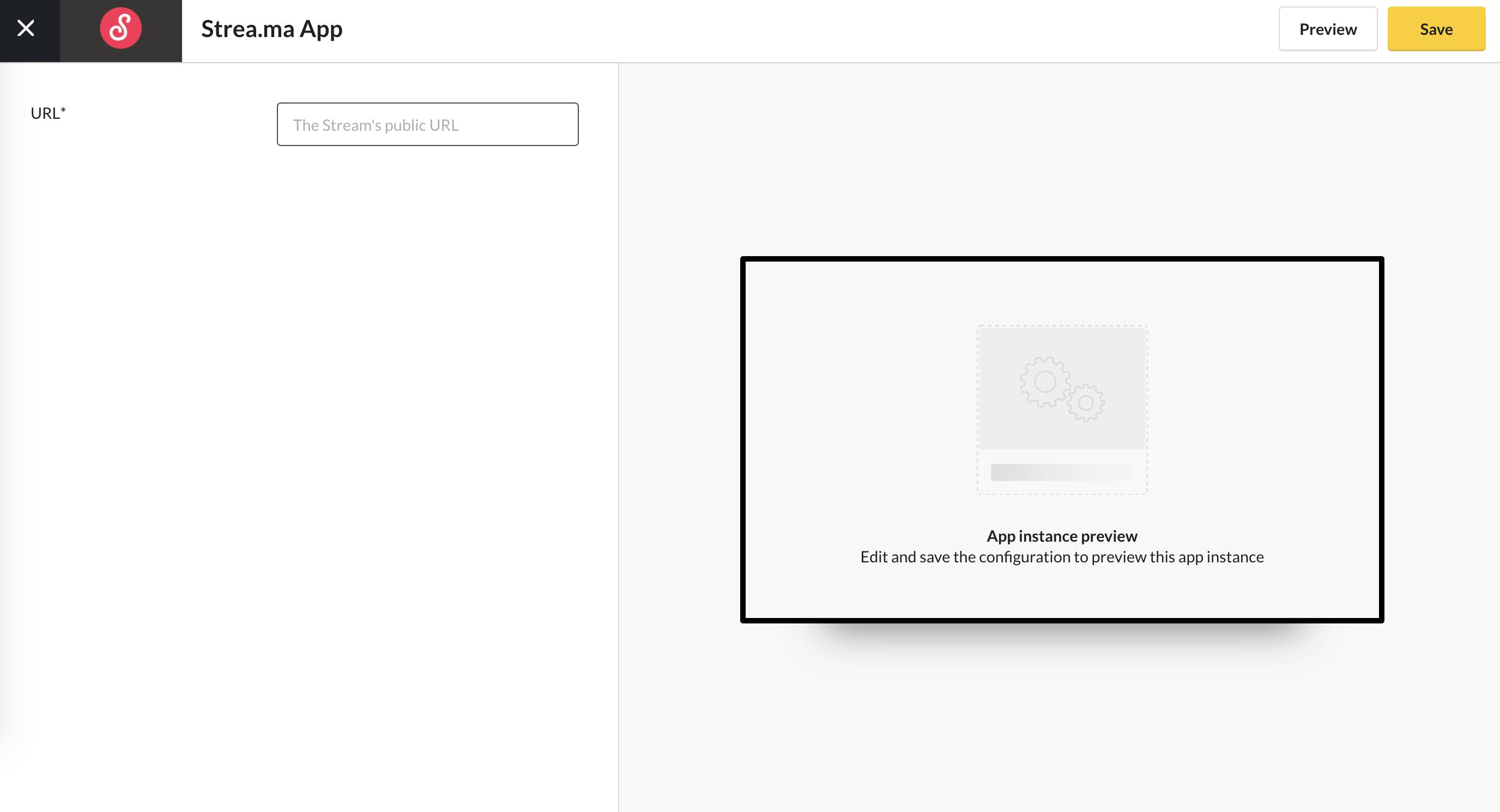 3. Preview your Strea.ma app
Once you've added your Strea.ma app you have the opportunity to preview it before it gets added to your screens. Click 'Preview' and a popup will display your Strea.ma app.
4. Add Strea.ma app to a Channel or Playlist
Once you have configured your Strea.ma app, it can be easily added to a Channel or Playlist to be played on screen. Simply select "Add Content" to open the Media Picker and under Apps, you will see all of your app instances, ready to be installed. You can also view ways you can set content on your digital screens using ScreenCloud by clicking here.
For further questions, please contact support@screencloud.com with details.