Please note, if you are using the older version of ScreenCloud (signage.screencloud.com) you can download the alternative Page Scroll guide here.
The ScreenCloud Page Scroll app makes it easy to share a web page from your website and scroll automatically through the entire page on your digital signage screens. Share your about us or homepage, blog articles, product features, and more as content for your digital signs. This makes it easy to make the most of your web content by sharing it on your digital screens within an office, store, coffee shop, restaurant, or anywhere you like really!
With the ScreenCloud Page Scroll app you can:
Share any SSL-enabled website (i.e. any website which starts with https:// instead of http://)
Choose your ideal page scroll speed
Refresh your digital signage content as often as you update your website
Here's how it works:
1. Select and install ScreenCloud's Page Scroll app
1.1. Get started by logging into your ScreenCloud account here and choosing the ScreenCloud App Store from the left-hand menu.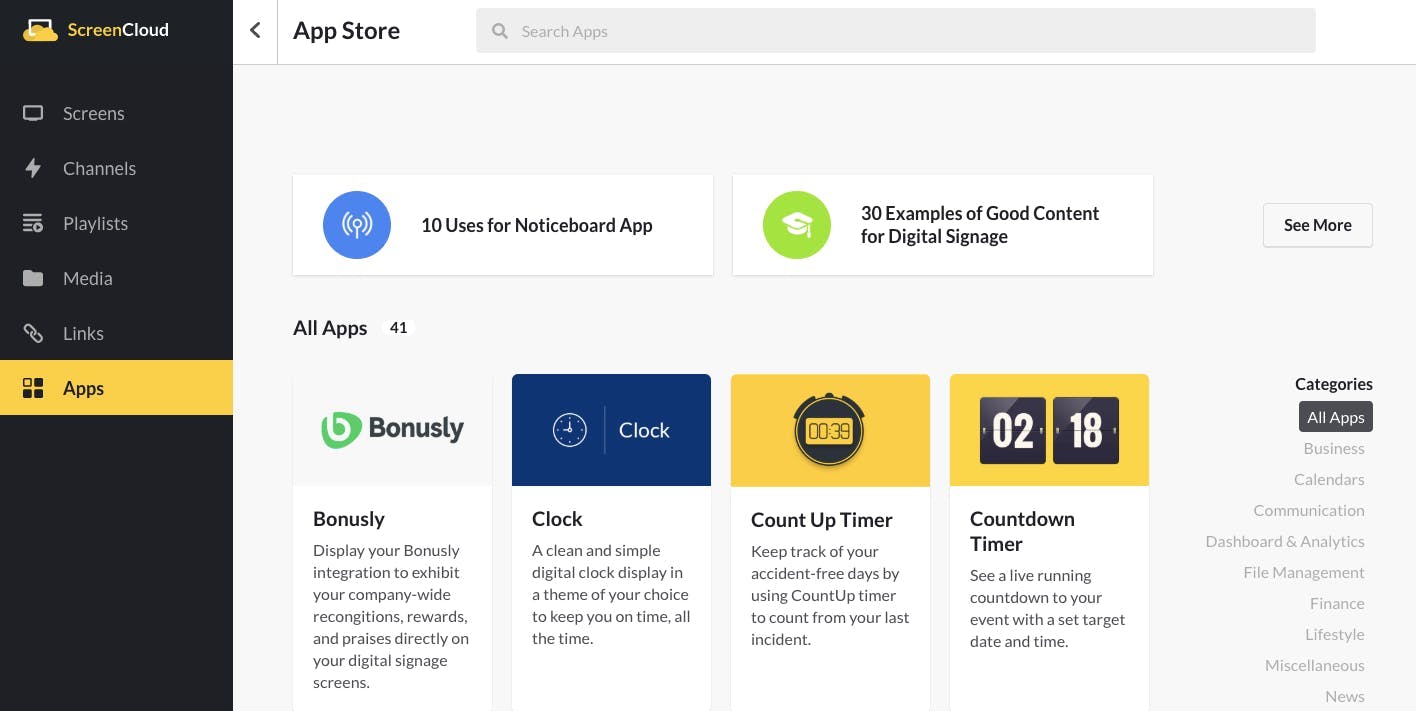 1.2. By searching "Page Scroll" you can find the Page Scroll app and choose the "Install app" button to add a new instance.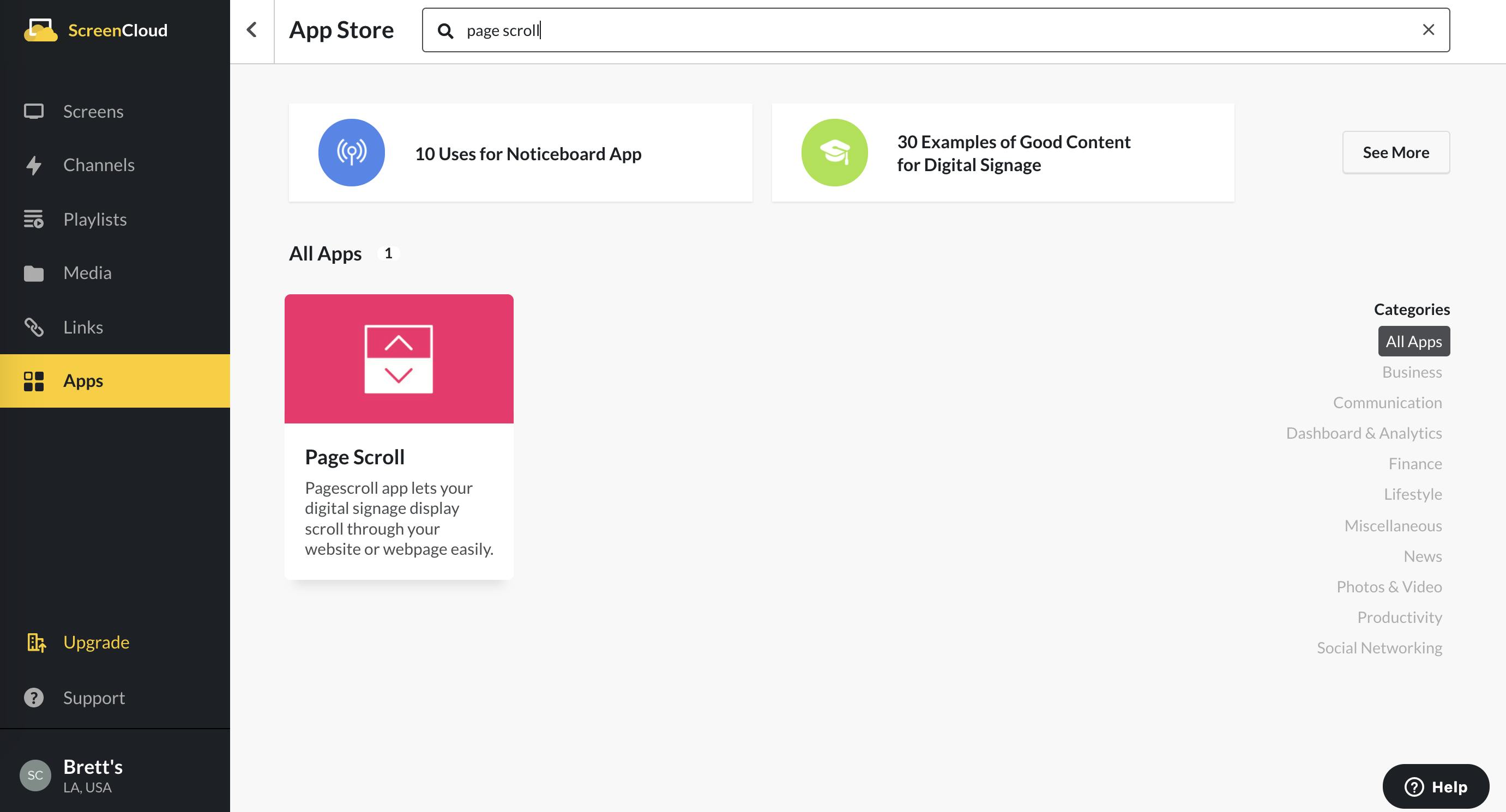 2. Enter your web page URL
You'll see an option to add a URL directly into the app. Once you have the full address of your website, enter it into the field that says 'URL'.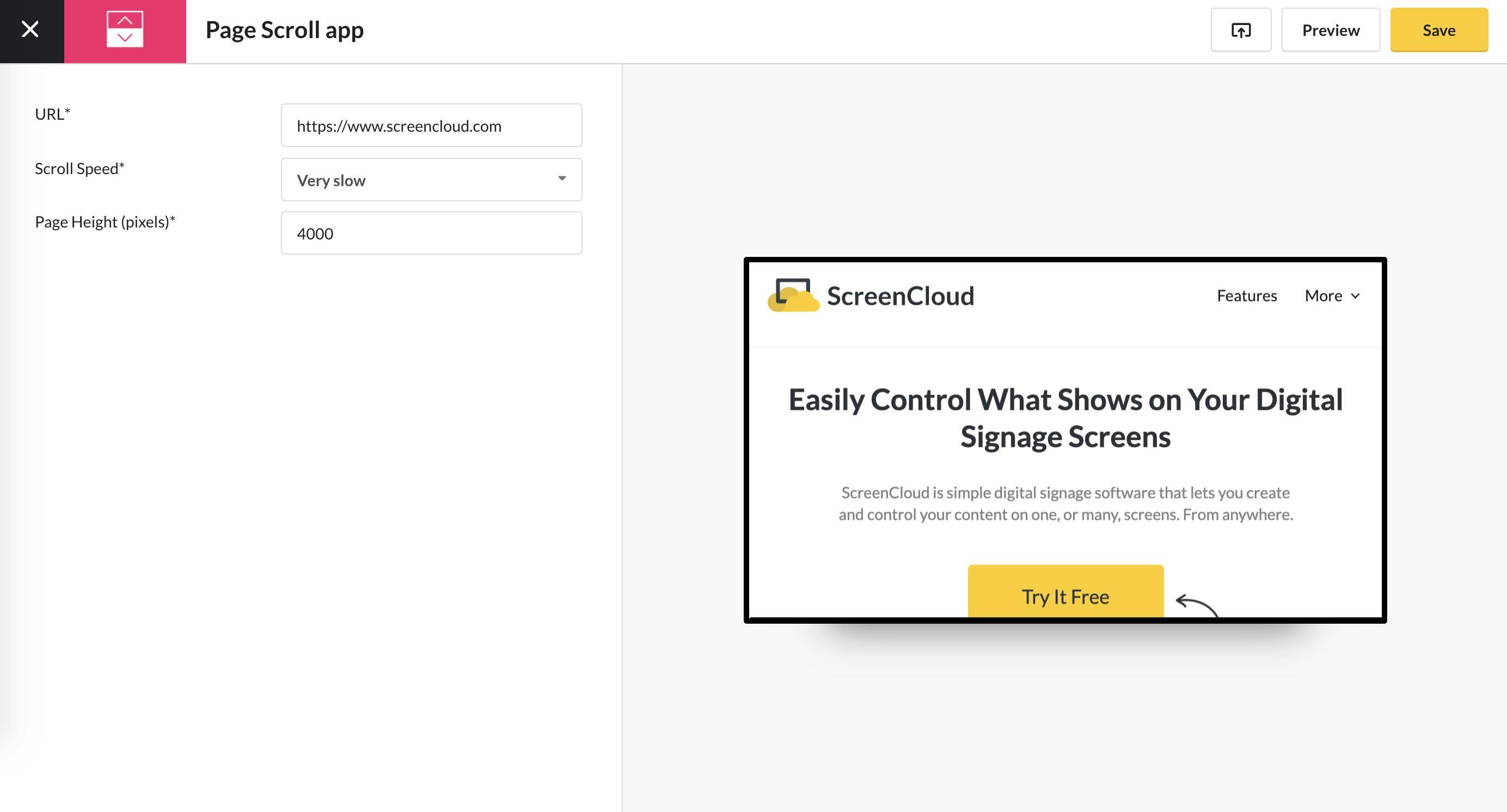 Please note, due to security restrictions the Page Scroll app can only currently support websites that are served over SSL. If your web page URL starts with http:// try changing it to https:// in your browser to see if SSL is supported. If your web page shows when entering https:// you can assume it will be supported.
If not, it may be worth discussing with your web design team or hosting provider about obtaining an SSL certificate as this can also contribute to a slightly higher Google ranking and improved SEO.
3. Find and set the height of your web page
3.1. Next, you'll need to find the page height of your web page. To do this, head to your browser and type your web address in, for example, 'https://screencloud.com'. Once the web page has loaded, type the below into the address bar where the URL is:
javascript:alert(document.documentElement.scrollHeight)
3.2. When you do this in Google Chrome, you will notice that the browser automatically removes the 'javascript' command.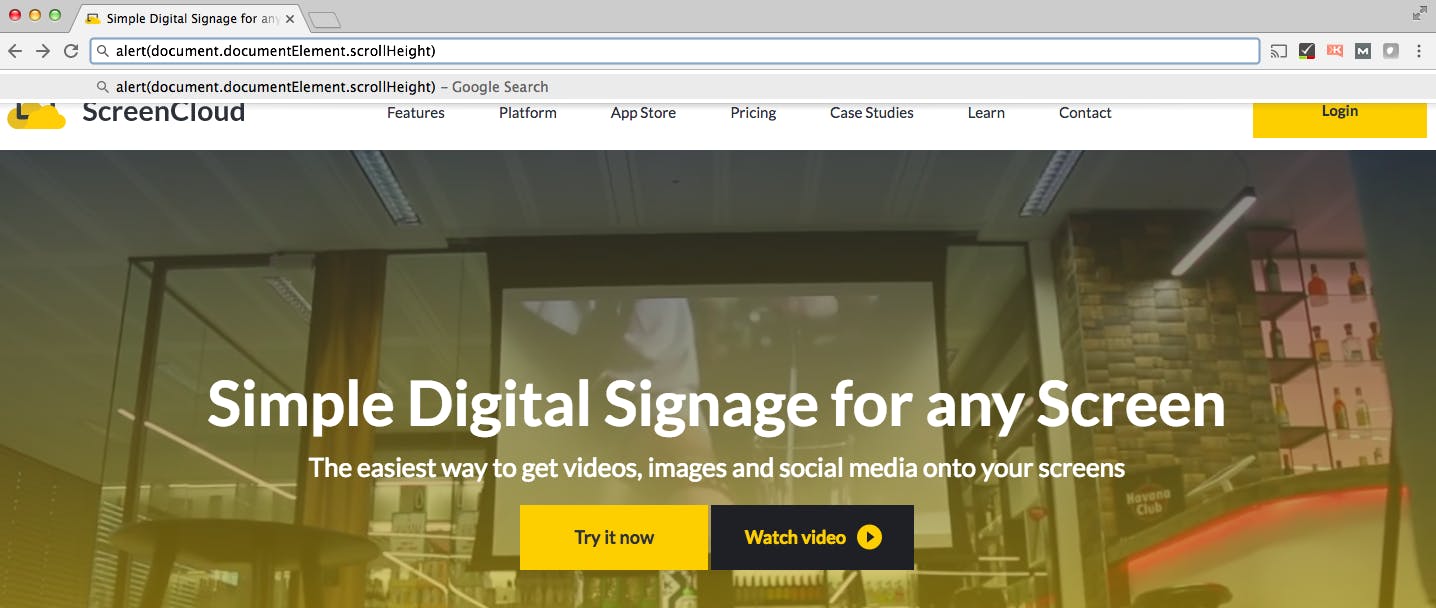 3.3. Manually add the 'javascript:' to the address again and hit enter. Now you will see a pop up that provides the height of your web page.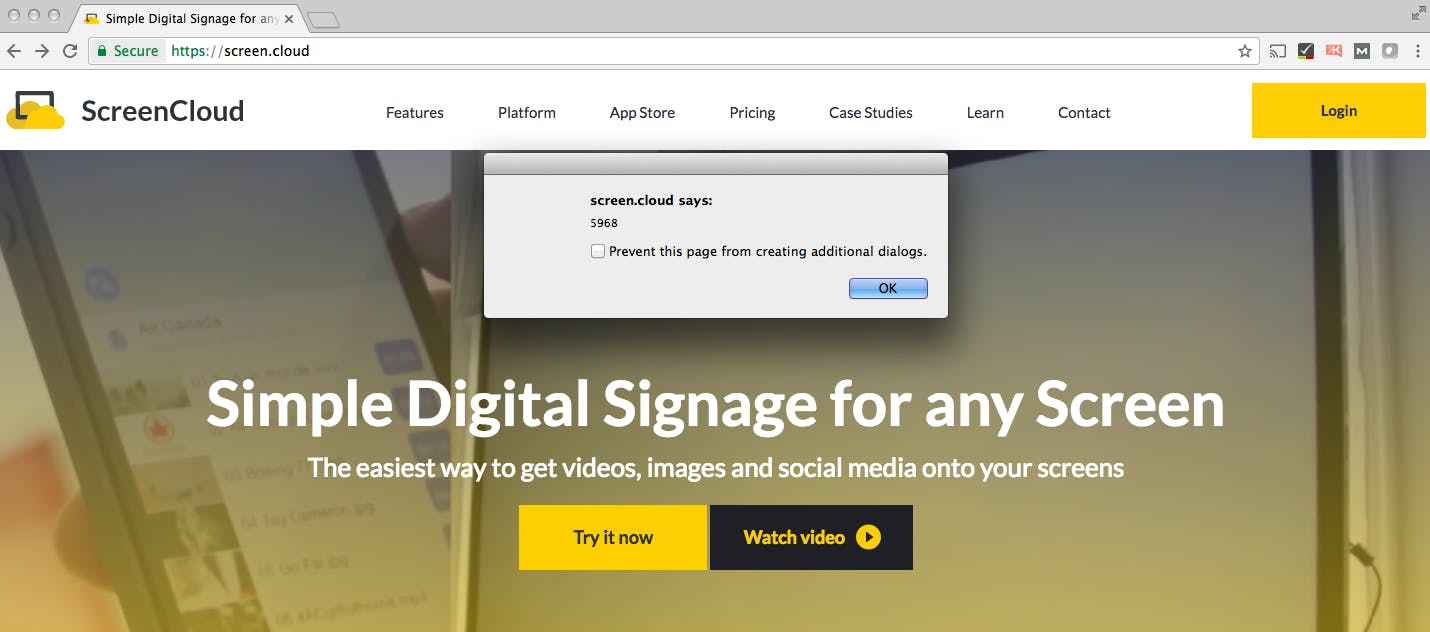 3.4. Enter this into the page scroll settings where it says 'Page Height'.
4. Set the scroll speed for your webpage
4.1. You will see an additional setting called 'Scroll Speed'. Here, you can choose the speed at which you would like your digital screen to scroll through your page.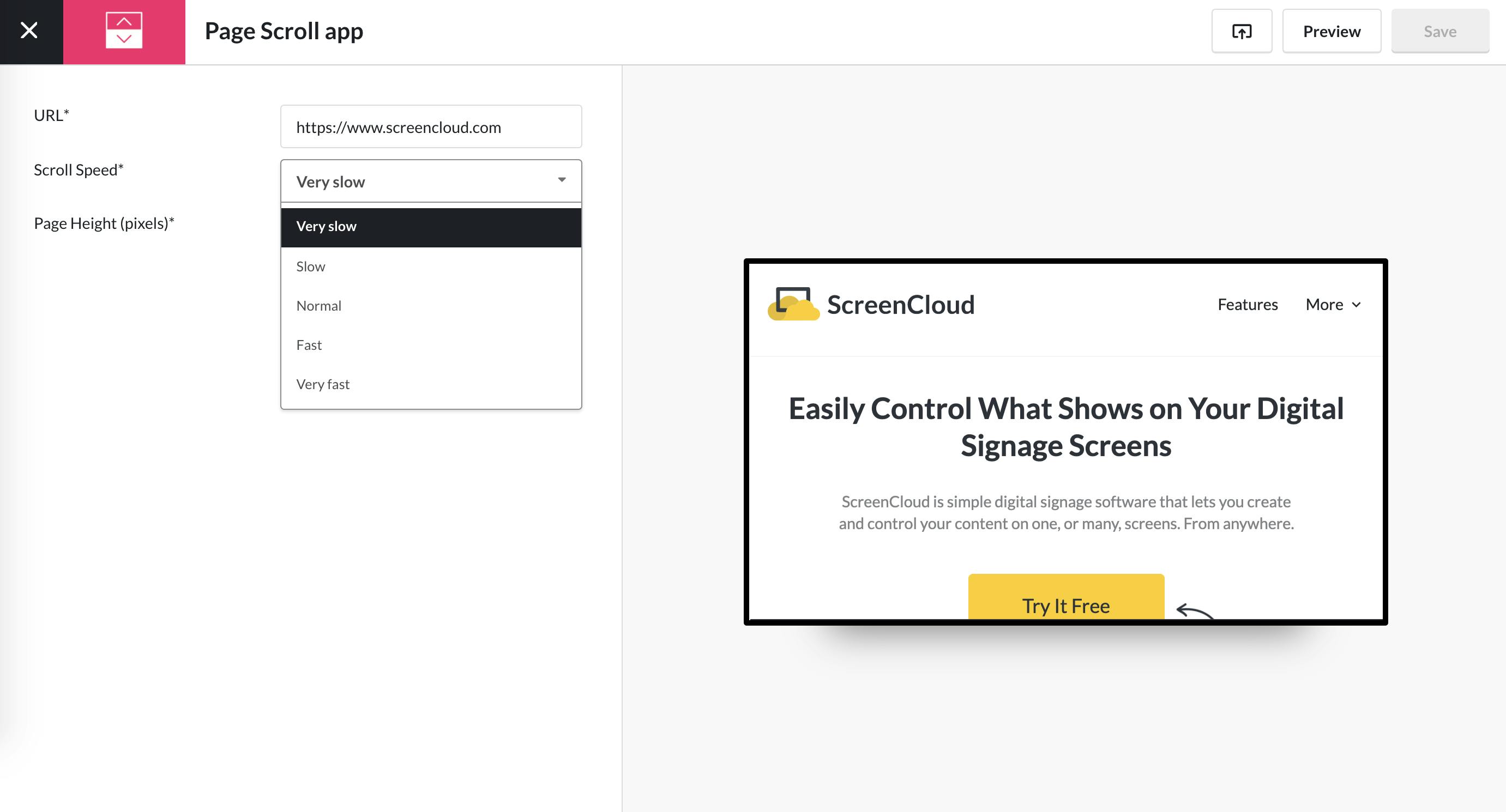 4.2. Once you have selected your settings, click the 'Preview' option. This will allow you to test your settings and see what your web page will look like when scrolling on your digital screen.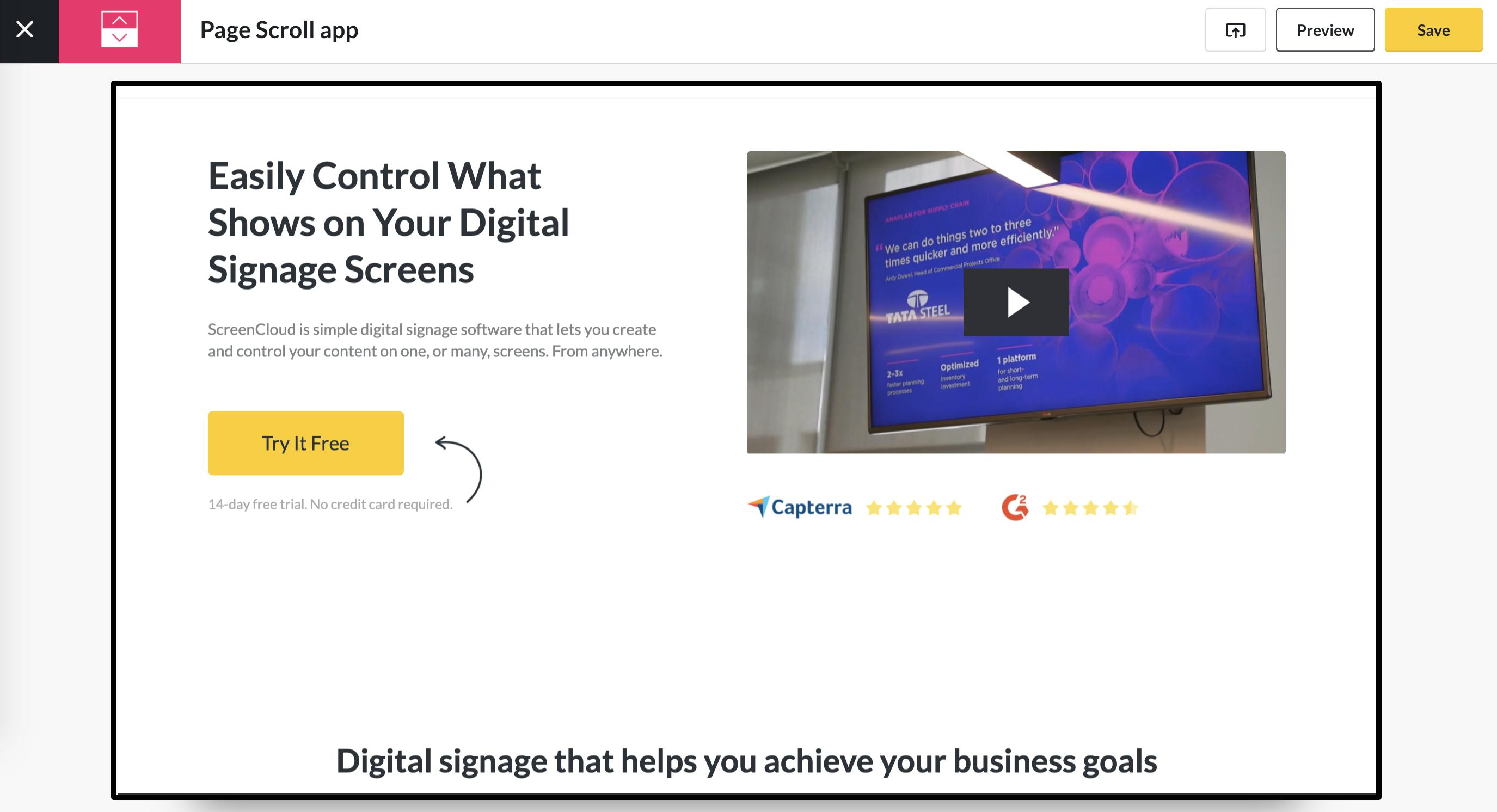 5. Add Page Scroll app to a Channel or Playlist
Once you have configured your Page Scroll app it can be easily added to a Channel or Playlist to be played on screen.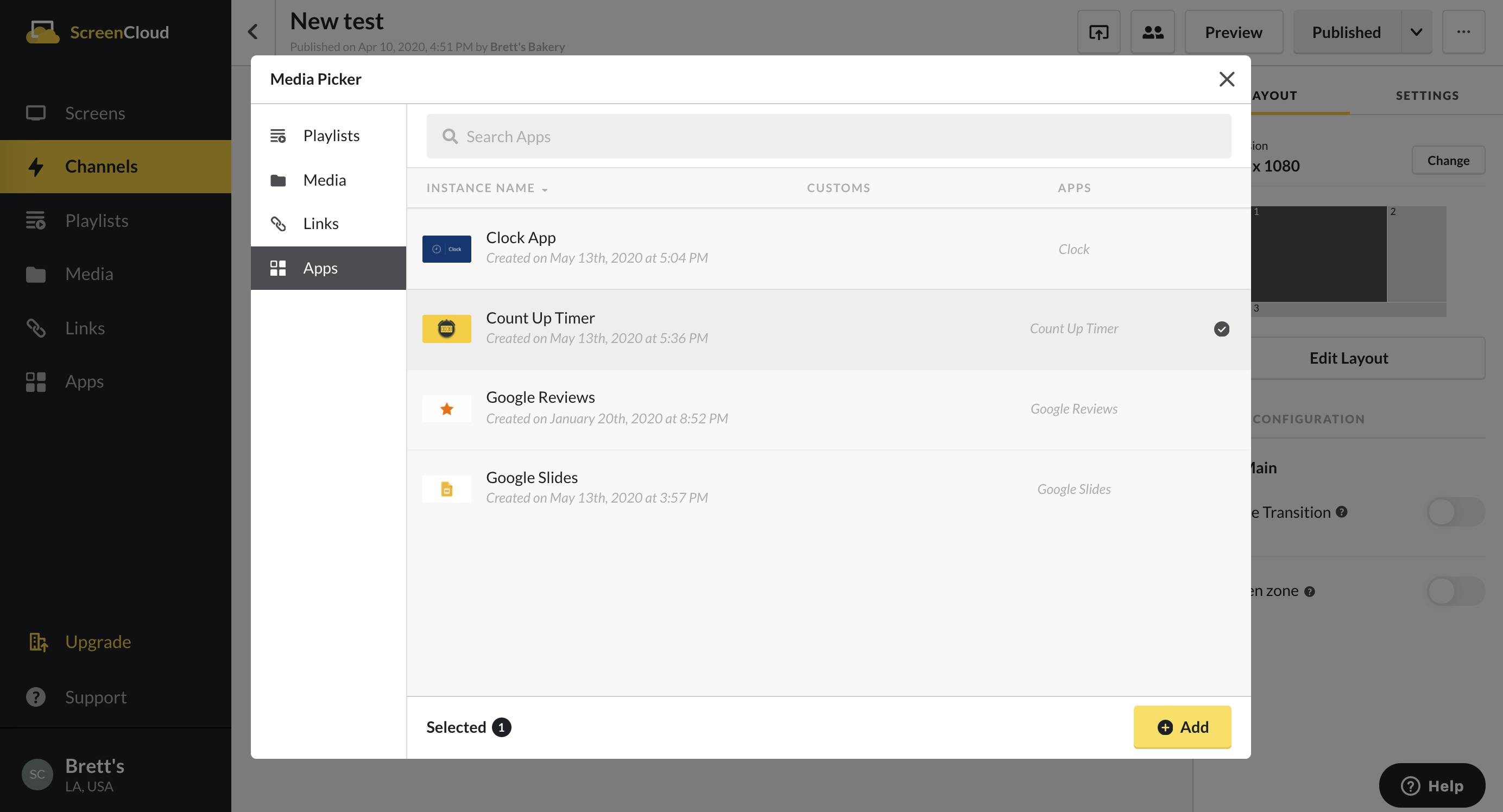 Simply select "Add Content" to open the Media Picker and under Apps, you will see all of your app instances, ready to be installed. You can also view ways you can set content on your digital screens using ScreenCloud by clicking here.
Frequently asked questions:
Will Page Scroll app continue to work if I go offline?
No, Page Scroll app is a live stream of your web page from the internet so it needs a reliable internet connection at all times.
How long will the web page show for?
Page Scroll app will scroll through the entire length of the web page, at the speed you have selected. Once it has shown all of the web pages, ScreenCloud Signage will move on to the next piece of content within your playlist.
My web page isn't showing or is displaying an error message, how can I fix this?
Please ensure that your web page is SSL-enabled and that you are using the prefix https:// when entering your address into the address field. Webpages can also be restricted by the owner or administrator, for example, you could receive this type of message when attempting to add a site that's blocked from being used within third-party services like ScreenCloud. You can resolve this by either changing the restrictions for the webpage or connecting with the administrator to review settings for the site.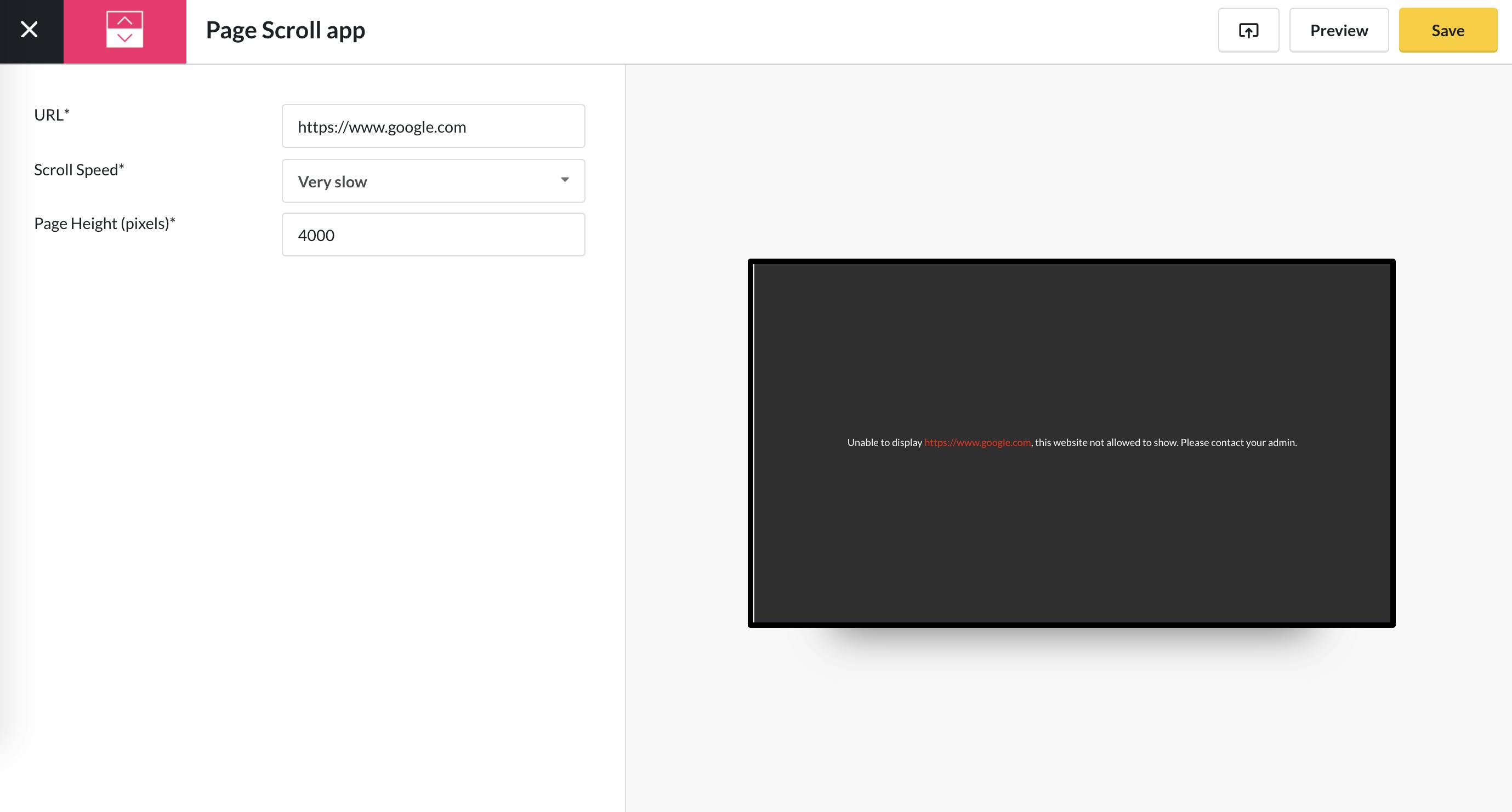 For further questions, please contact support@screencloud.com with details.