Organizations invest a great deal of commitment to fostering strong internal communication strategies and branding guidelines. Innovative solutions can encourage and support employee engagement, whether the focus is information-sharing, culture, management, or cross-functional projects, ScreenCloud's digital signage can help bridge the gap in streamlining what's most important for your teams.
The ScreenCloud Microsoft Teams app allows you to reach your workforce with branded engagements, personalized interactions, and key data. The app can share your Microsoft Teams posts as a plain text, video, image or an automatically generated QR code for documents or links. This will allow you to:
Display you content quickly on your digital screens
Run Teams channels along with other media, apps, and scheduled content
Digitize your employee communications and experiences
Watch the video guide or follow the steps below
1. Select and install the Teams app
1.1. Get started by logging into your ScreenCloud account here and choosing the ScreenCloud App Store from the left-hand menu.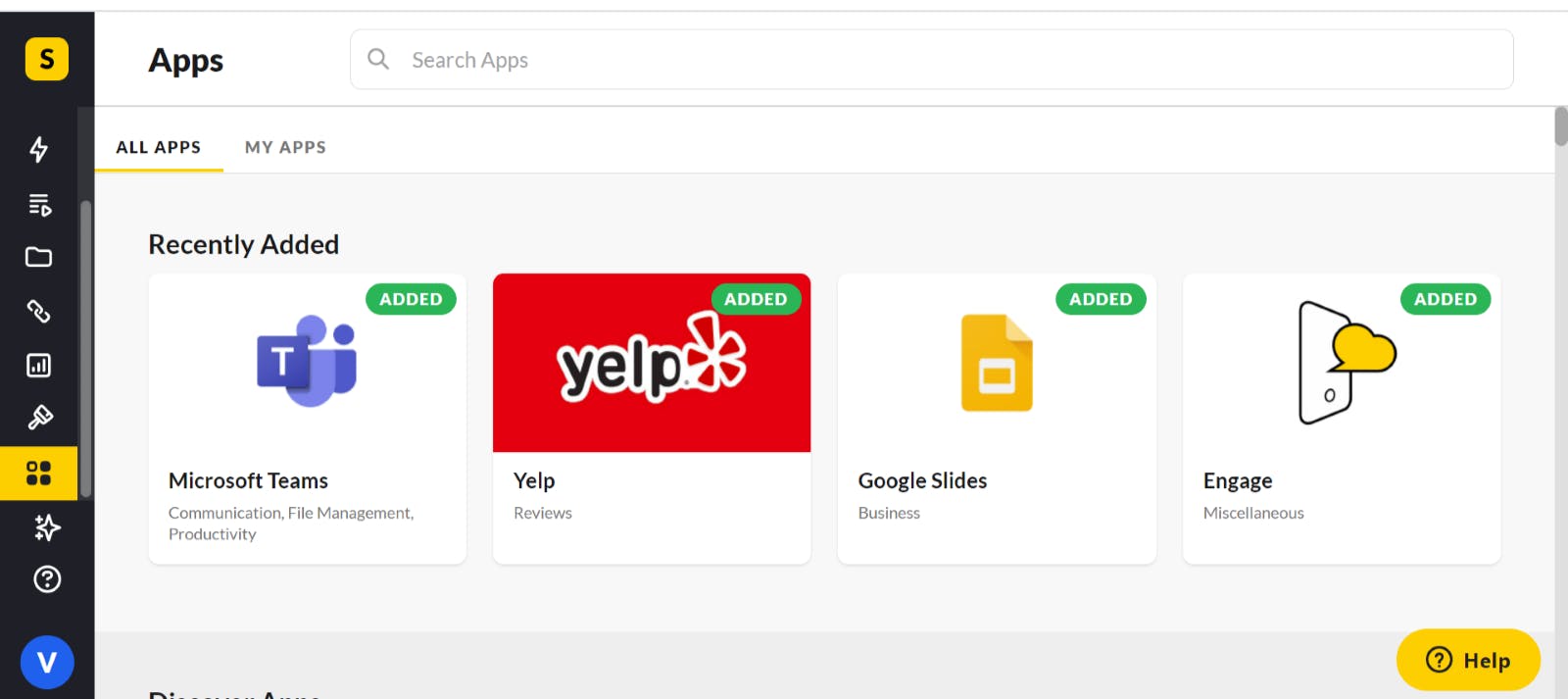 1.2. From the App Store, type in "Microsoft Teams" in the search bar to populate the Teams app.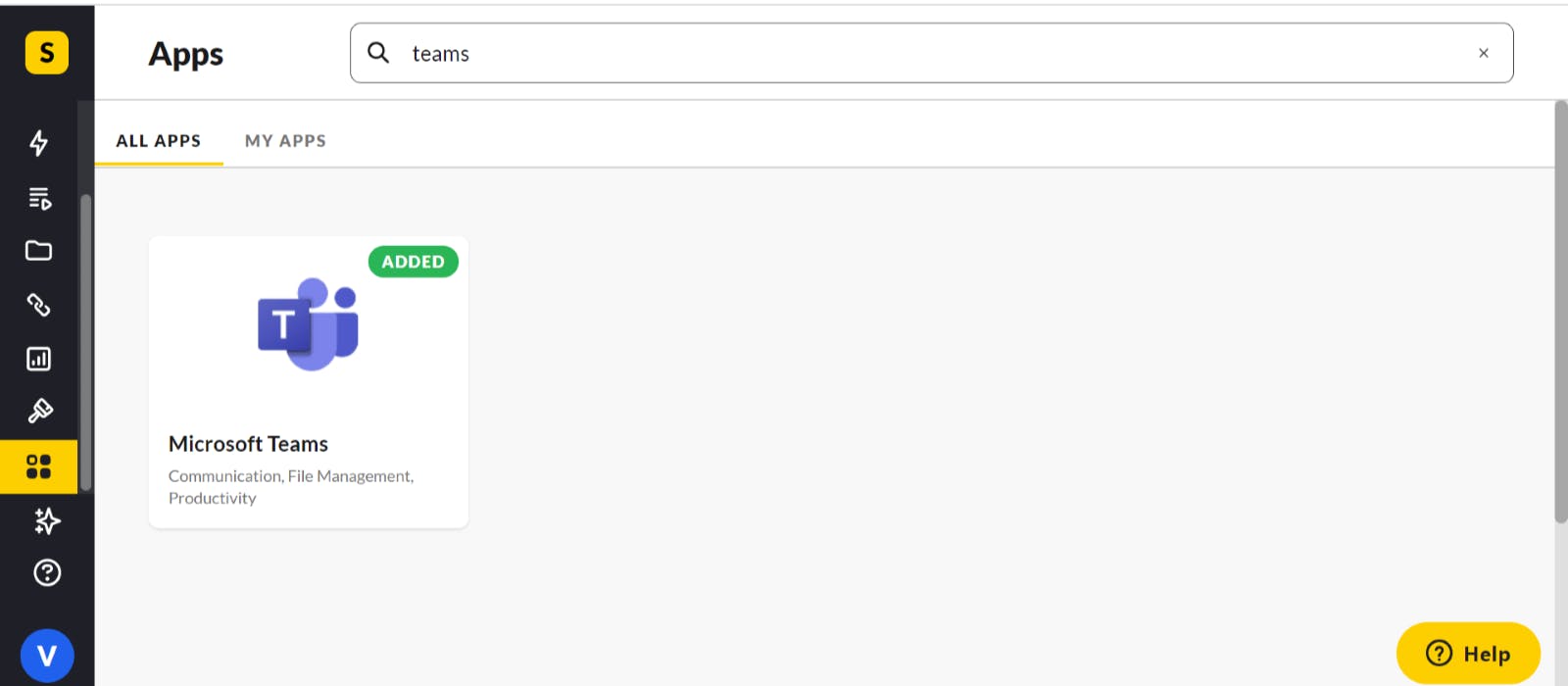 1.3. Click on the app, then select the yellow "Install App" button to open the configuration window. To set up sign in, select 'new instance' and also rename the instance here.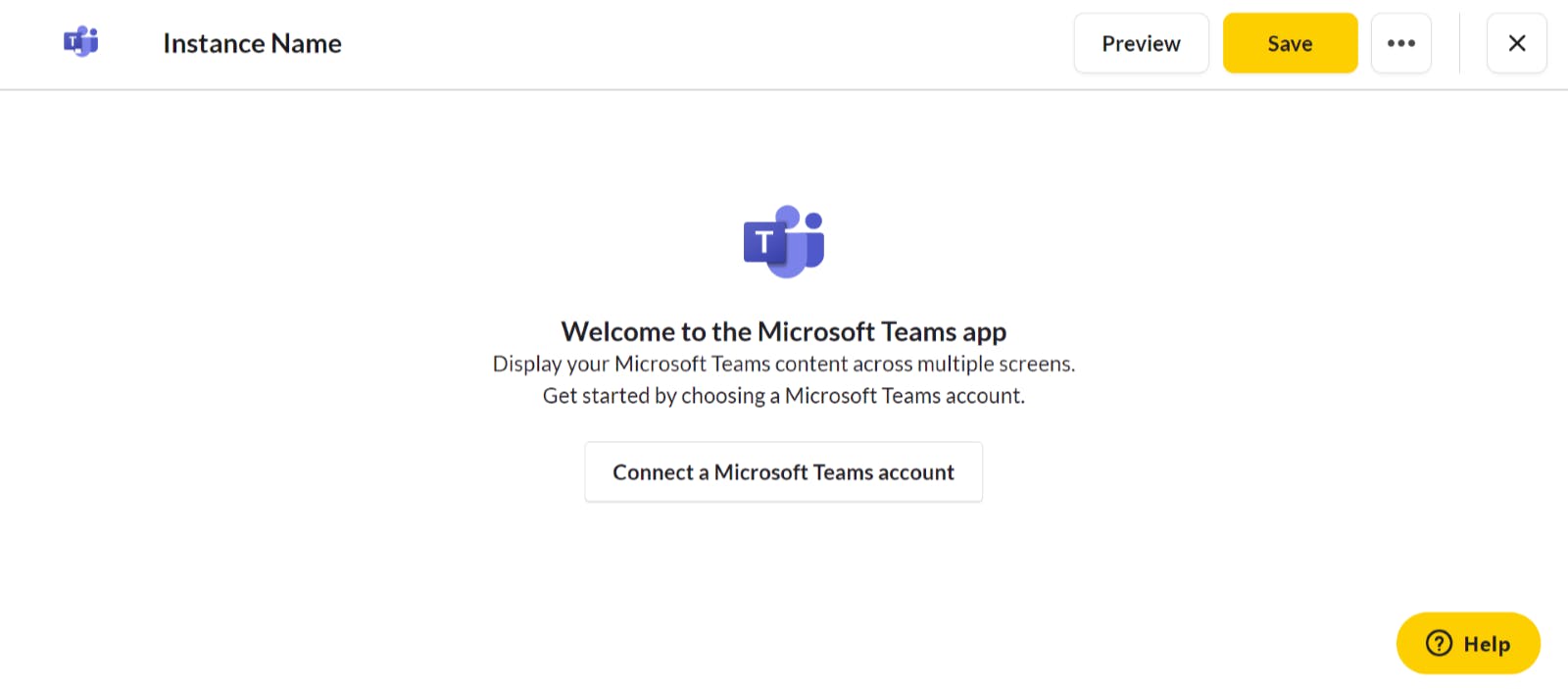 2. Set up your Teams credentials
2.1. Your app configuration will begin by connecting a Microsoft account. Before proceeding, you can change the name of your app instance to easily find it later in your account. Select the "Create new connection" option and enter your connection name.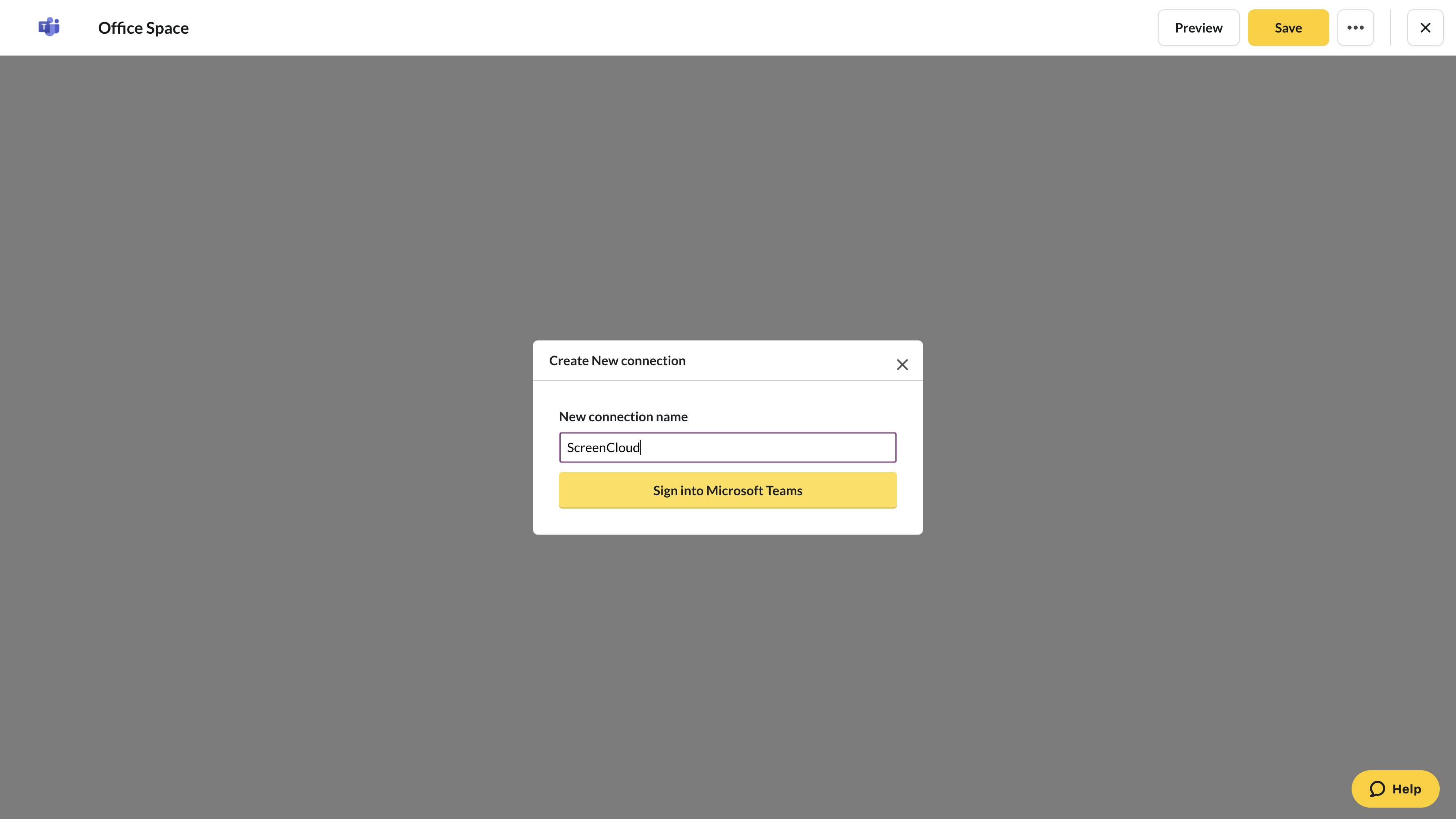 2.2. Select your Microsoft Teams Channel. Within Microsoft Teams, we advice that you set up a dedicated channel for digital signage and set this to private so they can control who sets content to screen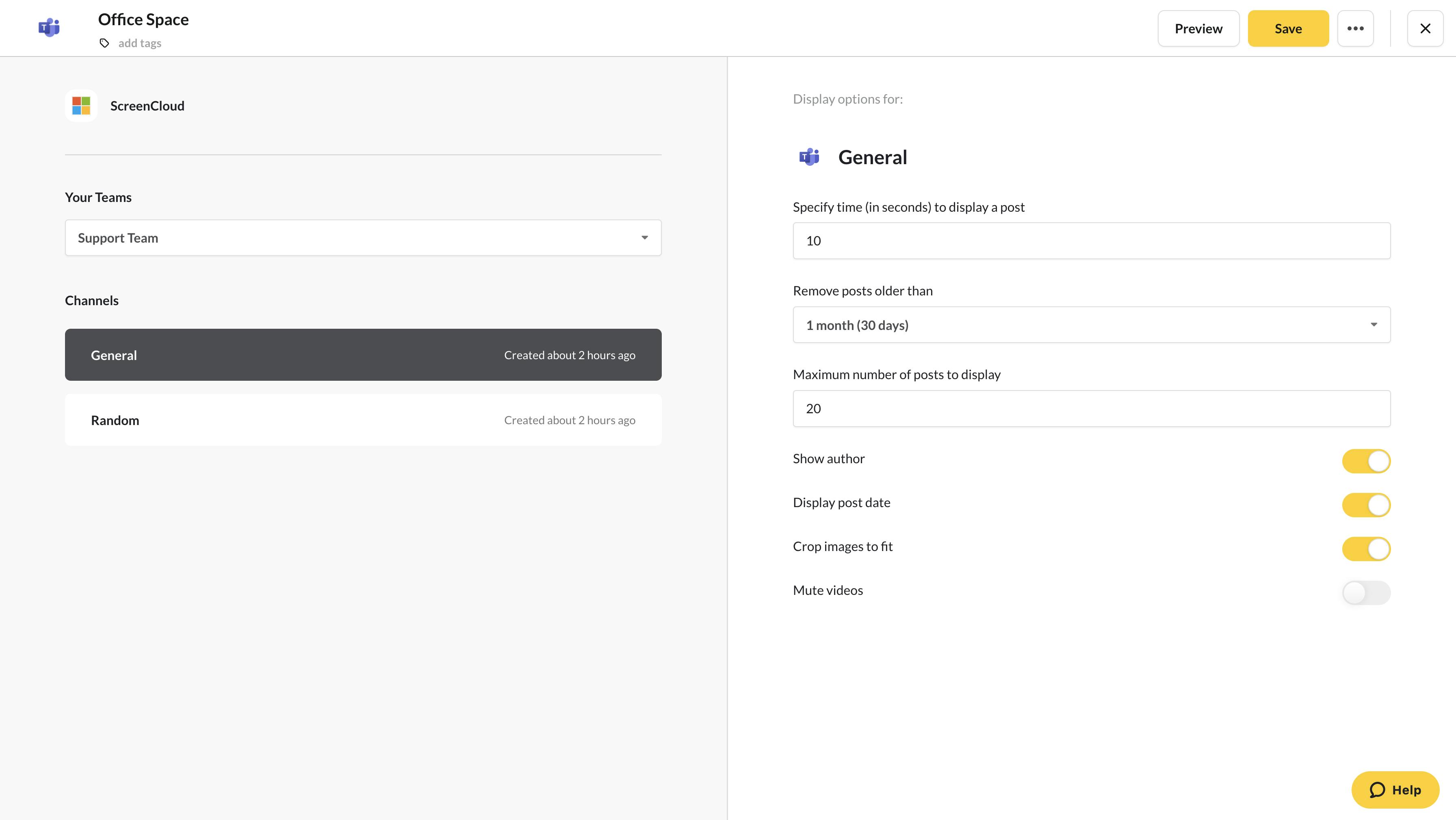 2.3. Select your display options and settings on the right. For example you can ensure that only posts from a month ago are displayed.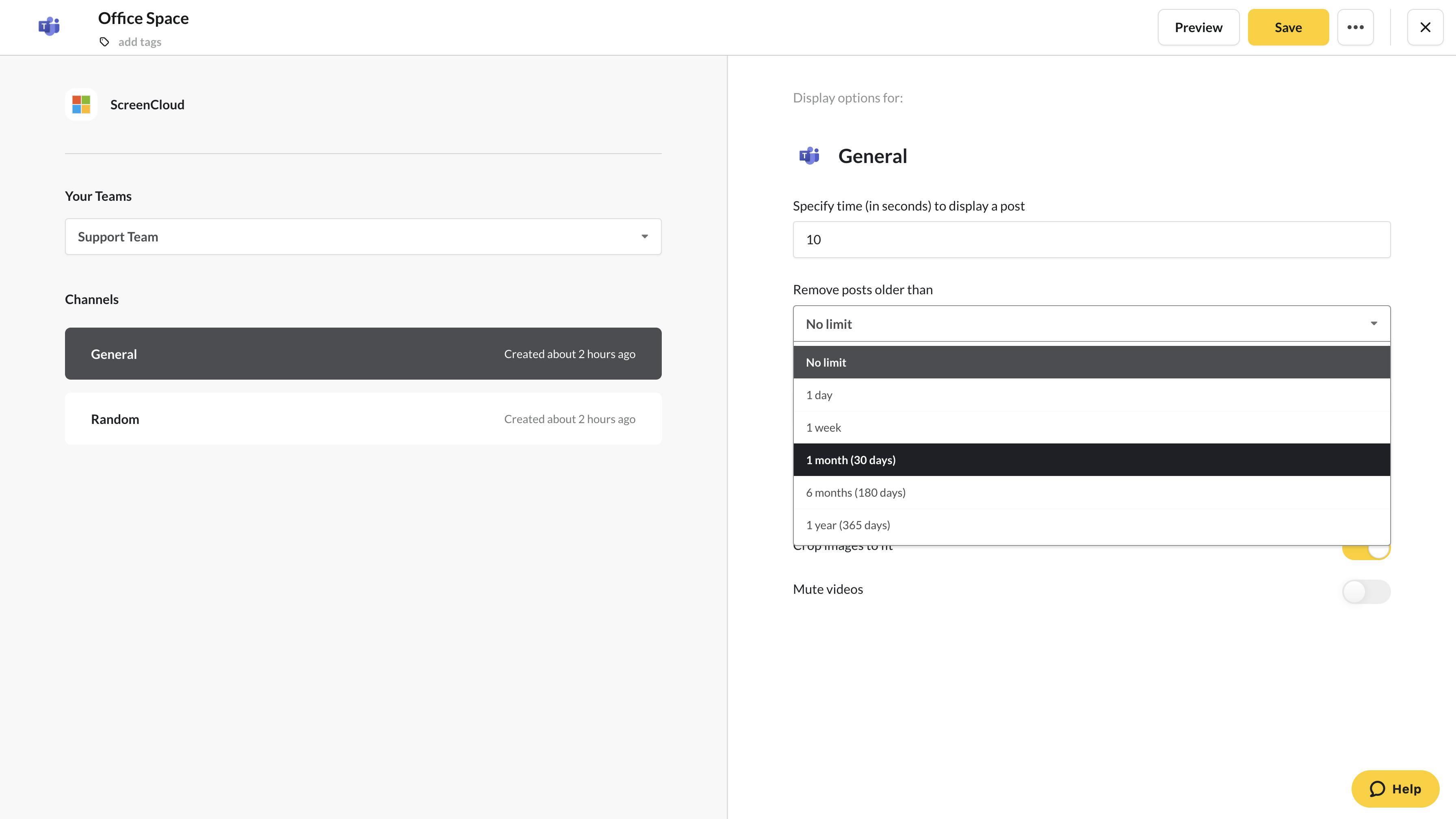 2.4. Click Save. If your Channel already has posts in it, you will be able to see this in your apps preview.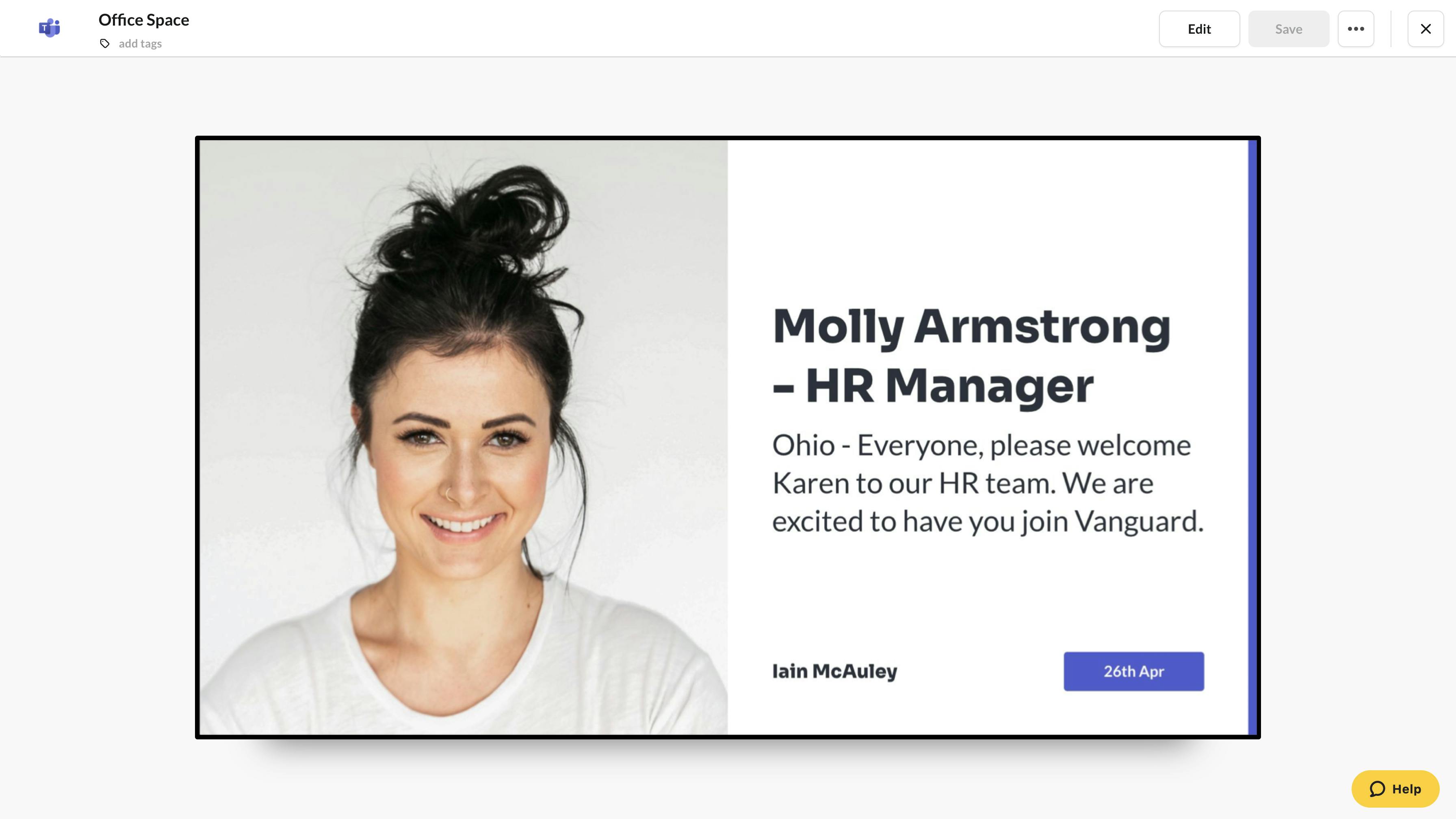 3. Different ways your posts are displayed
3.1. The current formats from posts which the Microsoft Teams app currently supports are:
Text
Subject titles
Images
Video
Links
Files
You can check out the video above to see samples of how the posts from your Microsoft Teams channel are depicted with the app.
Frequently asked questions:
When are new posts from Microsoft Teams channel picked up by the app?
The Microsoft Teams app pulls new posts to your digital screens every 6 minutes.
In which order will the Microsoft Teams display its posts?
The app will display the most recent posts from the channel first, and then continue from there until the display timeline limit, where it will loop back and find the most recent post.
What is the max number of characters can a post contain?
The max number of characters that can be used in a post, after which the text is truncated, is 50 for a title and 150 for the text body
What are all the formats that the app supports?
Currently the app only supports posts with the following formats: Text, subject titles, images, videos, links and document files. A full list of supported content can be found here.
Can I target to display specific posts from my Microsoft Teams channel?
You can only select one of the expiry functions which are provided in our app. These settings will not display posts older than the set time frame.
My Microsoft Teams account is not connecting with ScreenCloud, how can I fix this?
This could be due to your networks security, and your company's security team may need to approve your Microsoft account to connect to our ScreenCloud app. Further information to resolve this can be found here.
For further questions, please reach out to support@screencloud.com.