Please note, if you're using the older version of ScreenCloud (signage.screencloud.com) you can download the alternative Google Trends app guide here.
Does your marketing team use Google Trends to stay updated with keyword trends and where you (or your competitors) might be ranking? The Google Trends app from ScreenCloud enables you to easily share trends on any keyword you like to your digital screen.
With ScreenCloud's Google Trends app you can:
Show any keyword, trend or phrase from Google Trends to your digital screens
Embed your search and see live data, as it happens
Share the trend information visually—no design required
Here's how it works:
1. Select and Install ScreenCloud's Google Trends app
1.1. Get started by logging into your current ScreenCloud account. Then visit our App Store using the left-hand menu.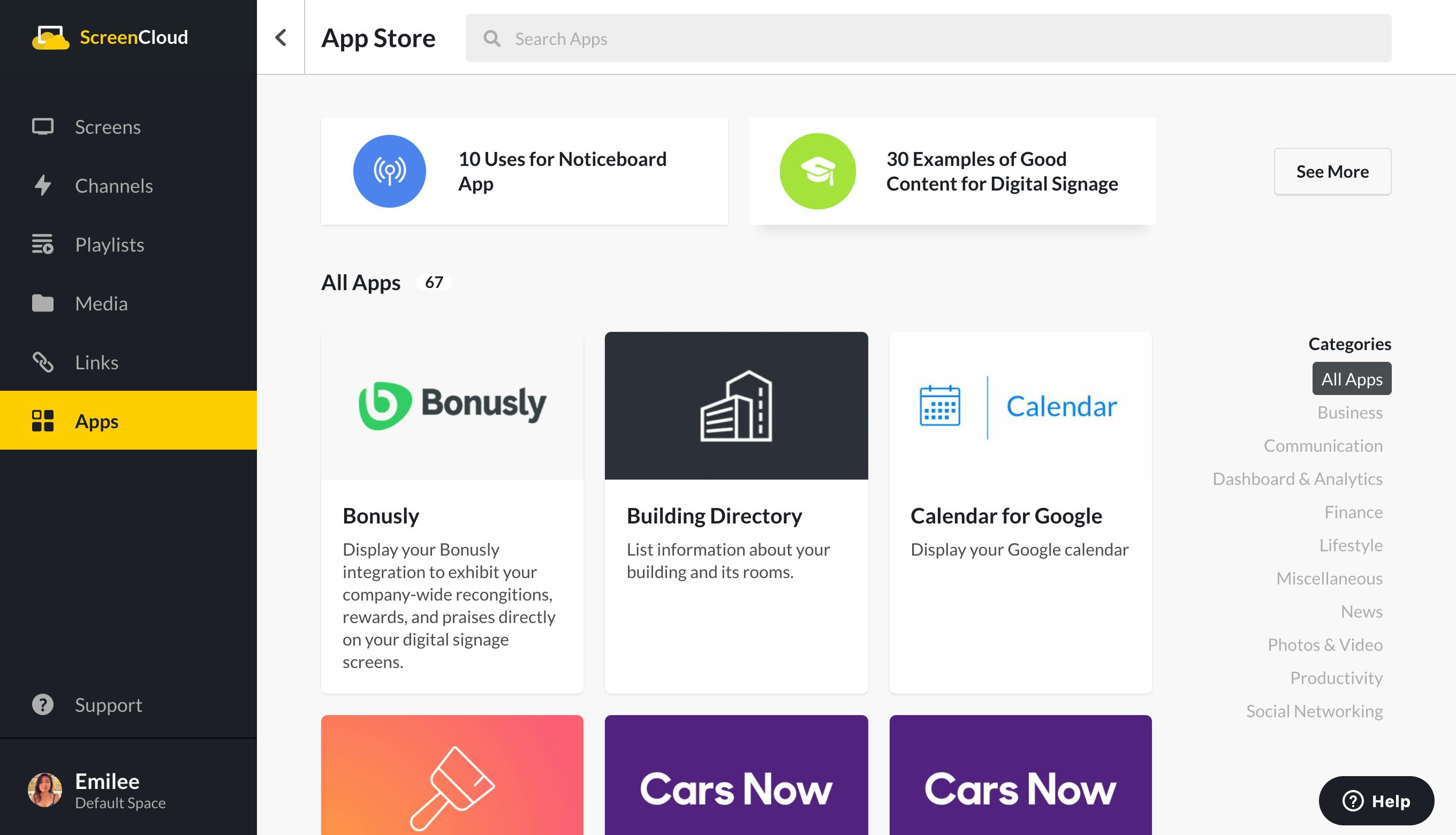 1.2. Enter google trend into the search box to find the Google Trends app. Click Install App to create a new instance of the app.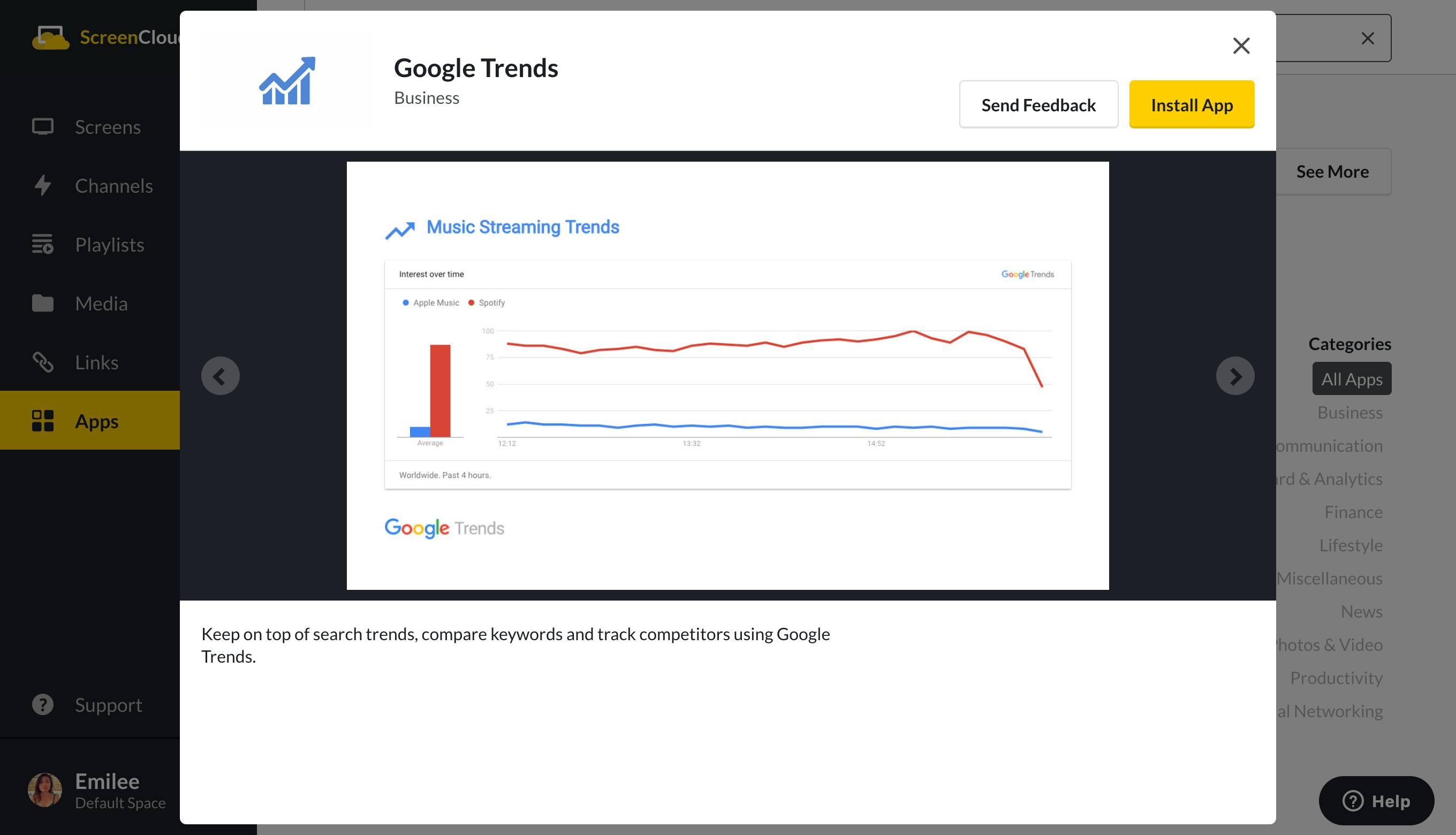 2. Choose your search
2.1.  Next, head to the Google Trends website and enter any search term or topic you like.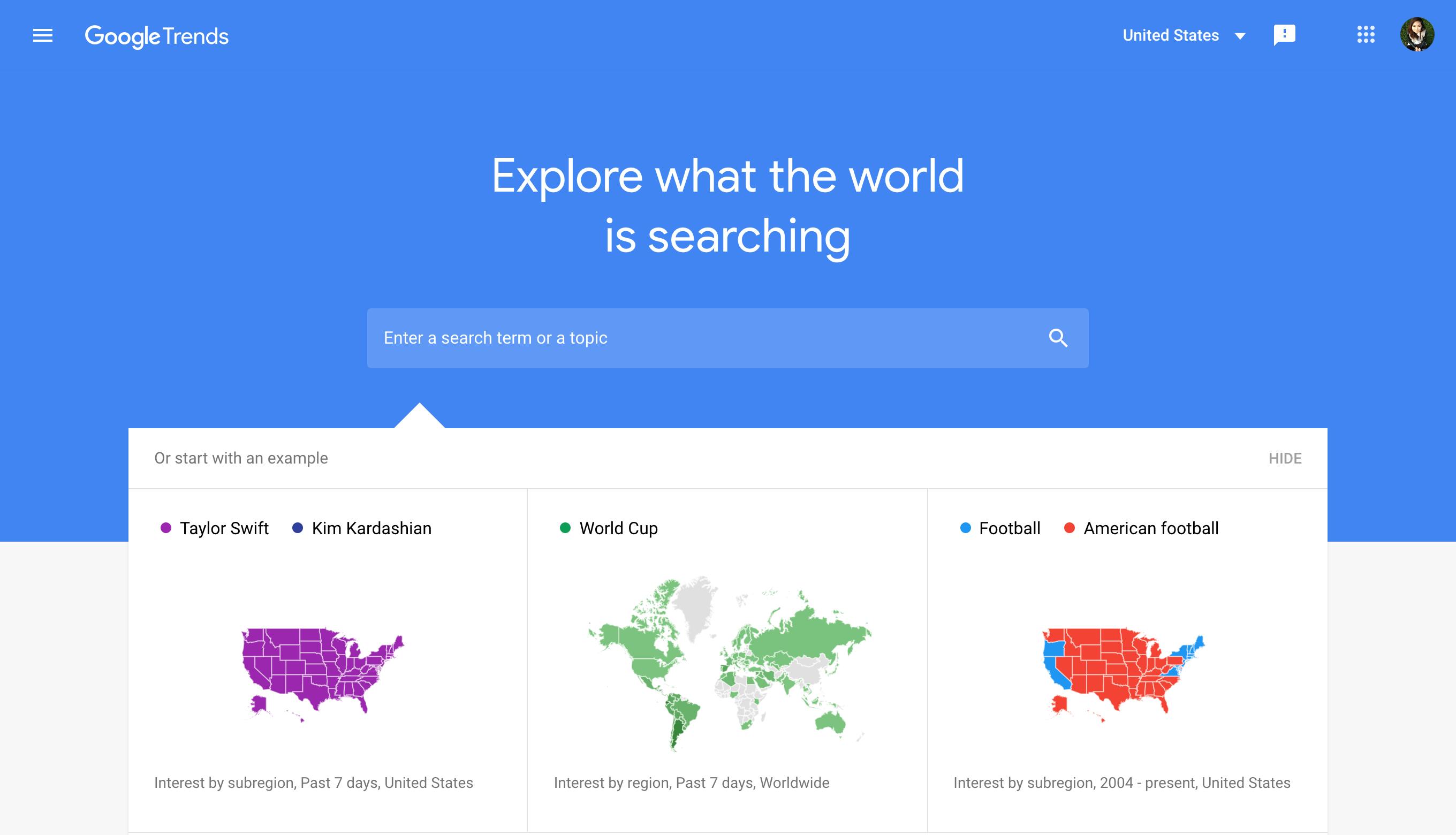 2.2. Once you're happy with your search term, select the two small arrows '<>' to embed your data.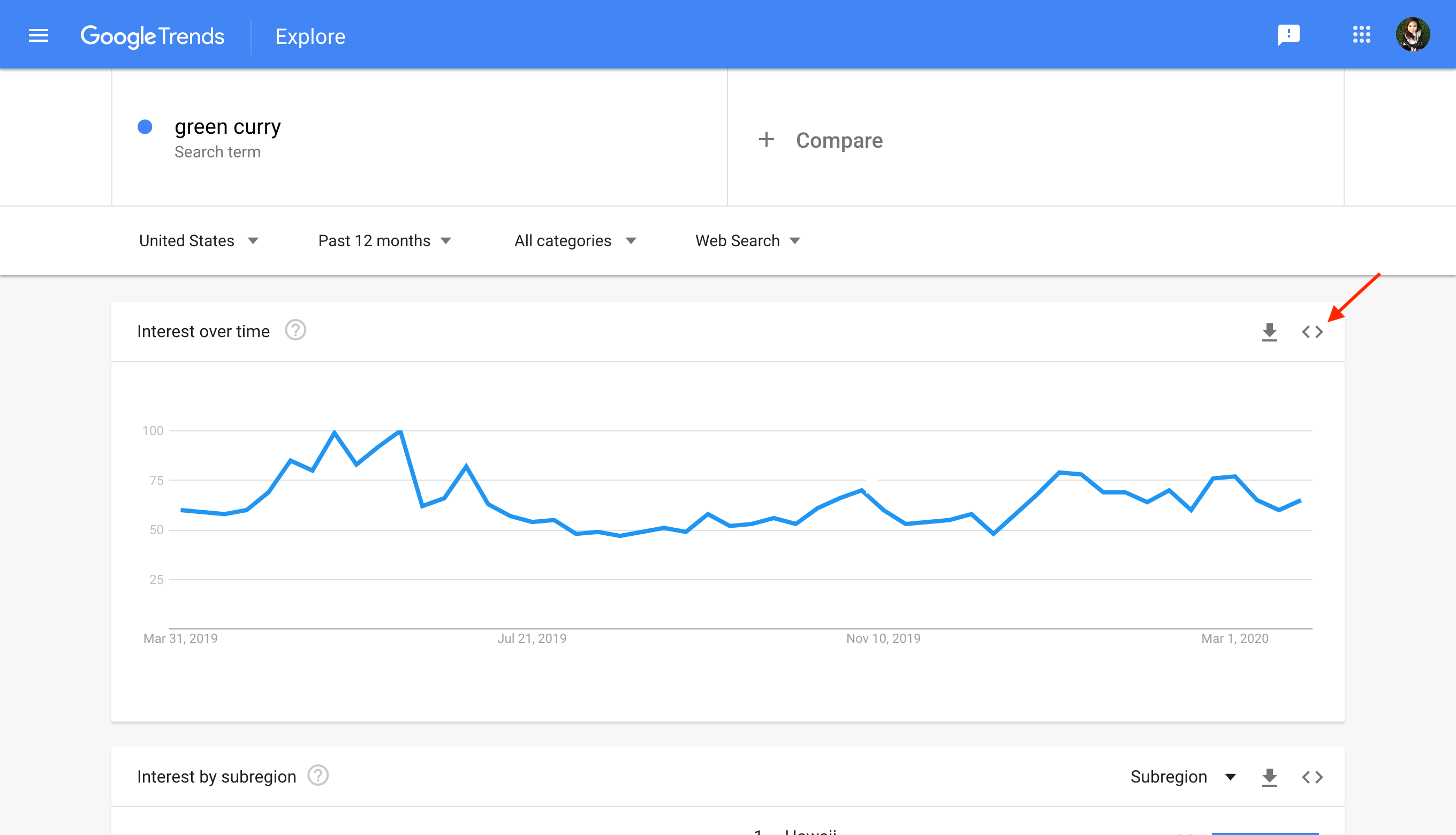 2.3. You'll see the embed panel which looks like the picture below. Select and copy everything within the Paste this into any HTML page box.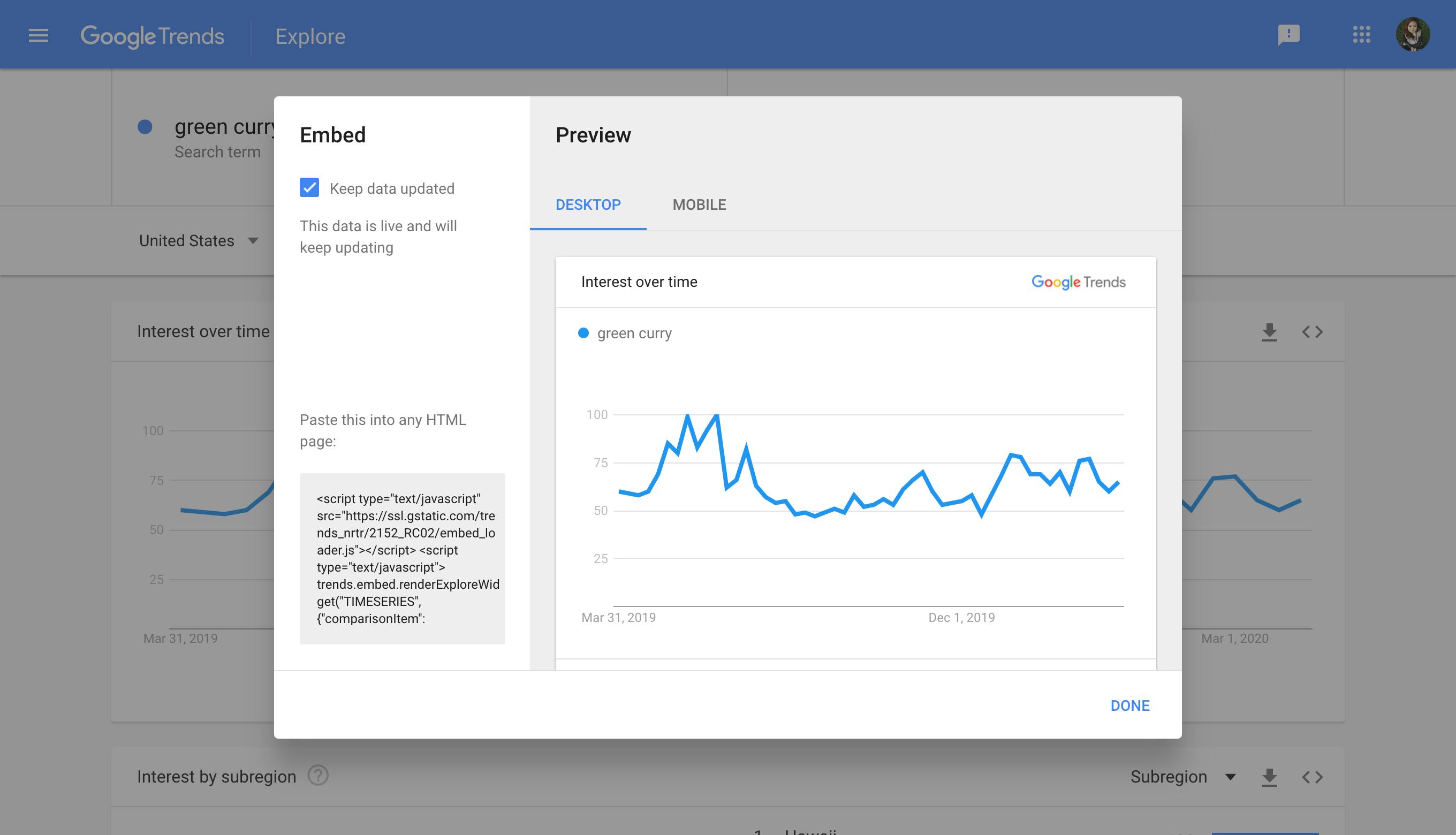 3. Choose the Google Trends app settings
Return to your ScreenCloud account and paste the embed code into a new instance of the Google Trends app under the Embed Code field. Here, you can also add a title that will appear above the search data. 
Don't forget to give your instance a name by editing the Instance Name field (we named it Food trends in this example). This will help you spot it later in your content library, particularly if you're planning to use more than one trends feed.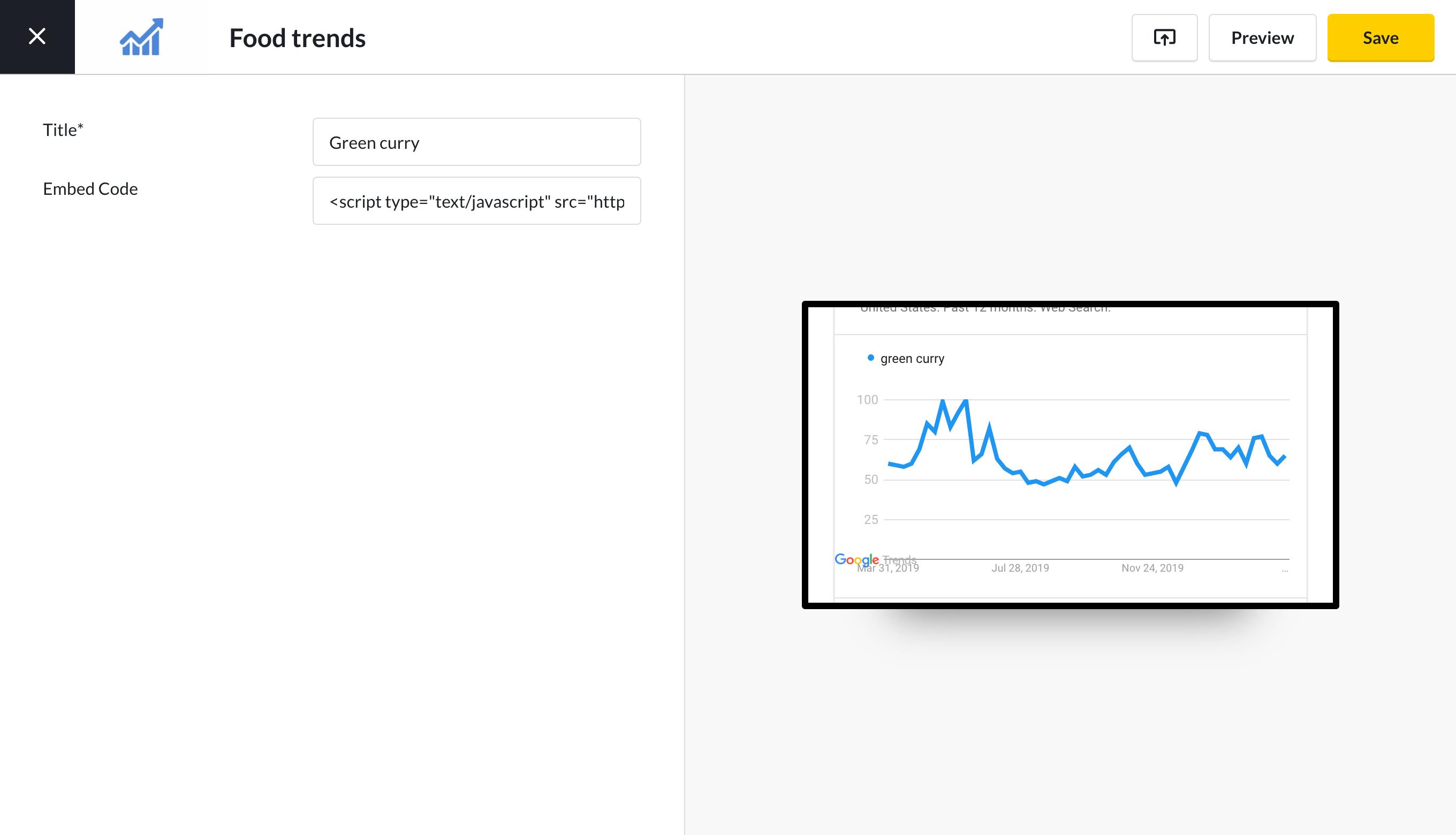 4. Preview the Google Trends app
Click Preview to see what your trends feed will look like on a screen.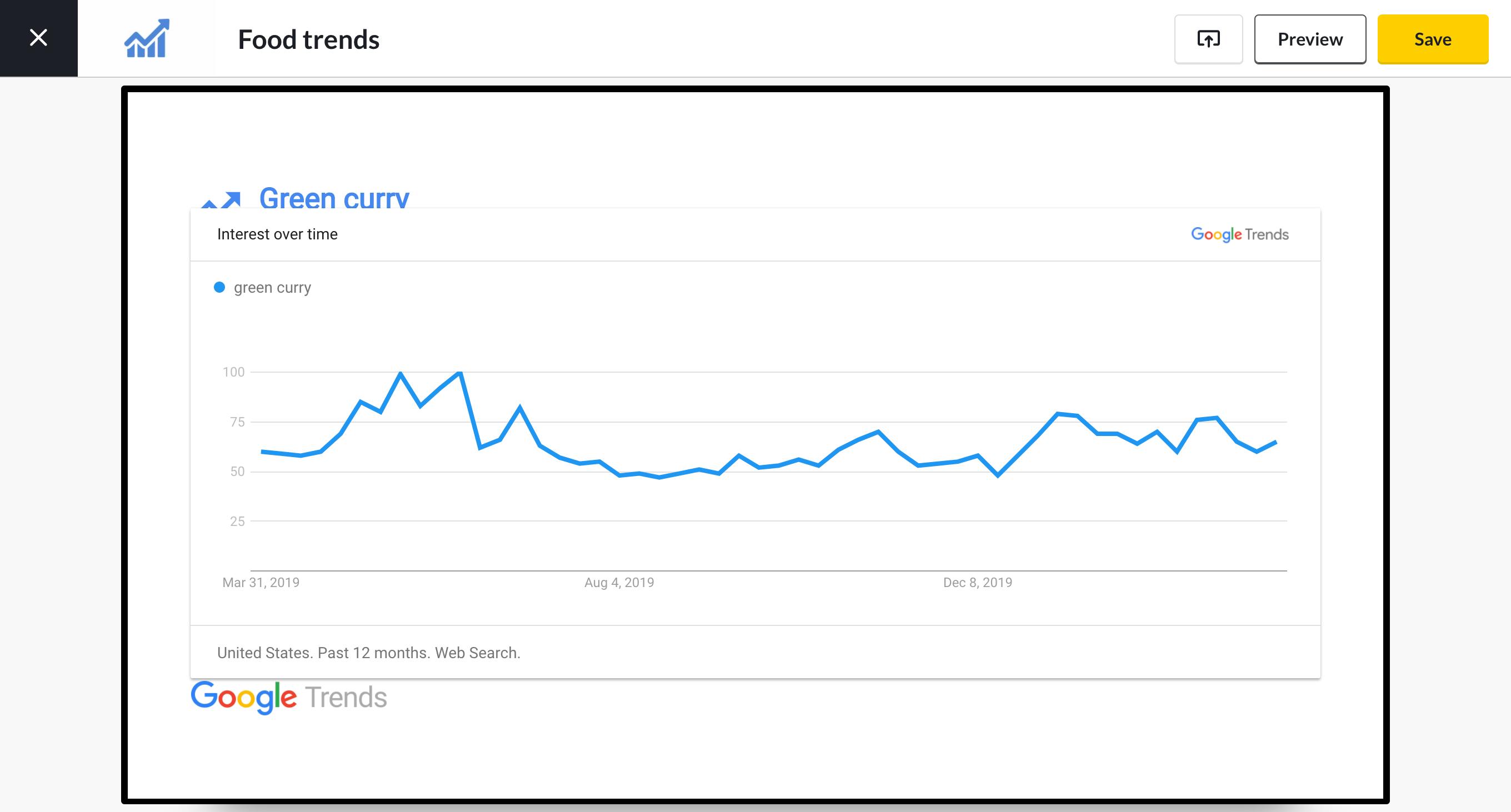 5. Add the Google Trends app to your Channel
Follow the quick guide below to add your newly created Google Trends app instance to one of your existing Channels. You can change the duration that your Google Trends app is shown for (currently set as 1:00 for one minute).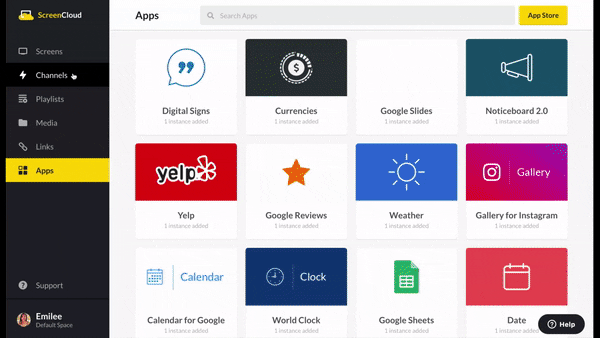 Frequently asked questions:
Can the app be used in a portrait?
Yes, the Google Trends app is optimized for portrait screens.
Can I select more than one search term?
You can only select one search term for each app instance, but you can add as many instances of the app as you like and set a new key term each time. 
For further questions please contact support@screencloud.com with details.