Please note, if you are using the older version of ScreenCloud (signage.screencloud.com) you can download the alternative Countdown Timer guide here.
Do you have a special event or occasion coming up? A return of the boss, a school trip, or a colleague's birthday? Then you need Countdown Timer app. Countdown Timer app is the easiest way to create a giant countdown on your digital signage screens to any kind of special event. Watch the countdown in minutes, days, or hours and choose a celebration when you reach that all-important date.  
With the ScreenCloud Countdown Timer app you can:
Create a visible countdown to any special event
Custom-brand the app to your brand colors or style
Choose a celebration to show on screen using one of our predefined icons
Here's how it works:
1. Select and install ScreenCloud's Countdown Timer app
1.1. Get started by logging into your ScreenCloud account here and choosing the ScreenCloud App Store from the left-hand menu.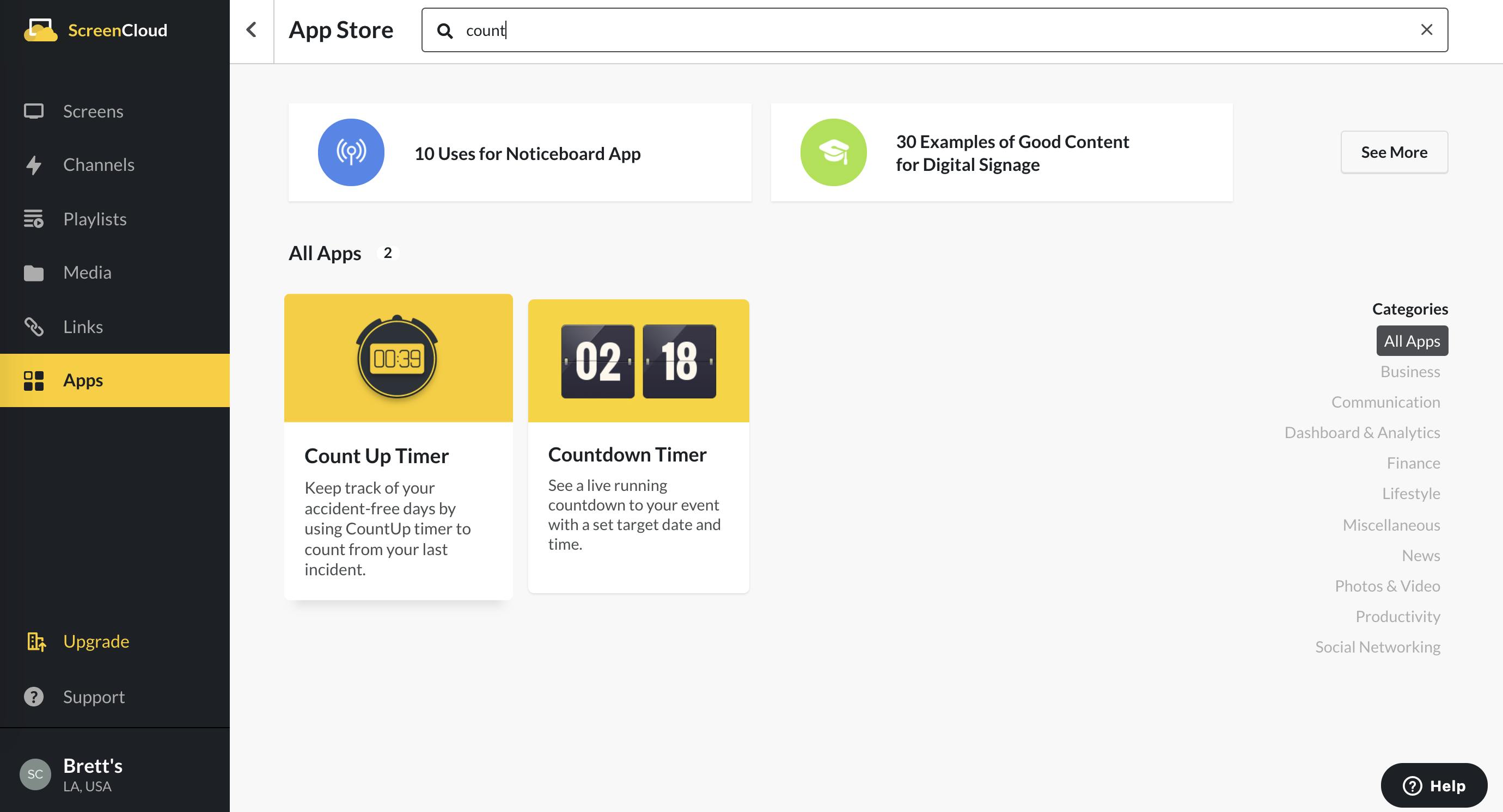 1.2. By searching "Countdown Timer" you can find the Countdown Timer app and choose the "Install app" button to add a new instance.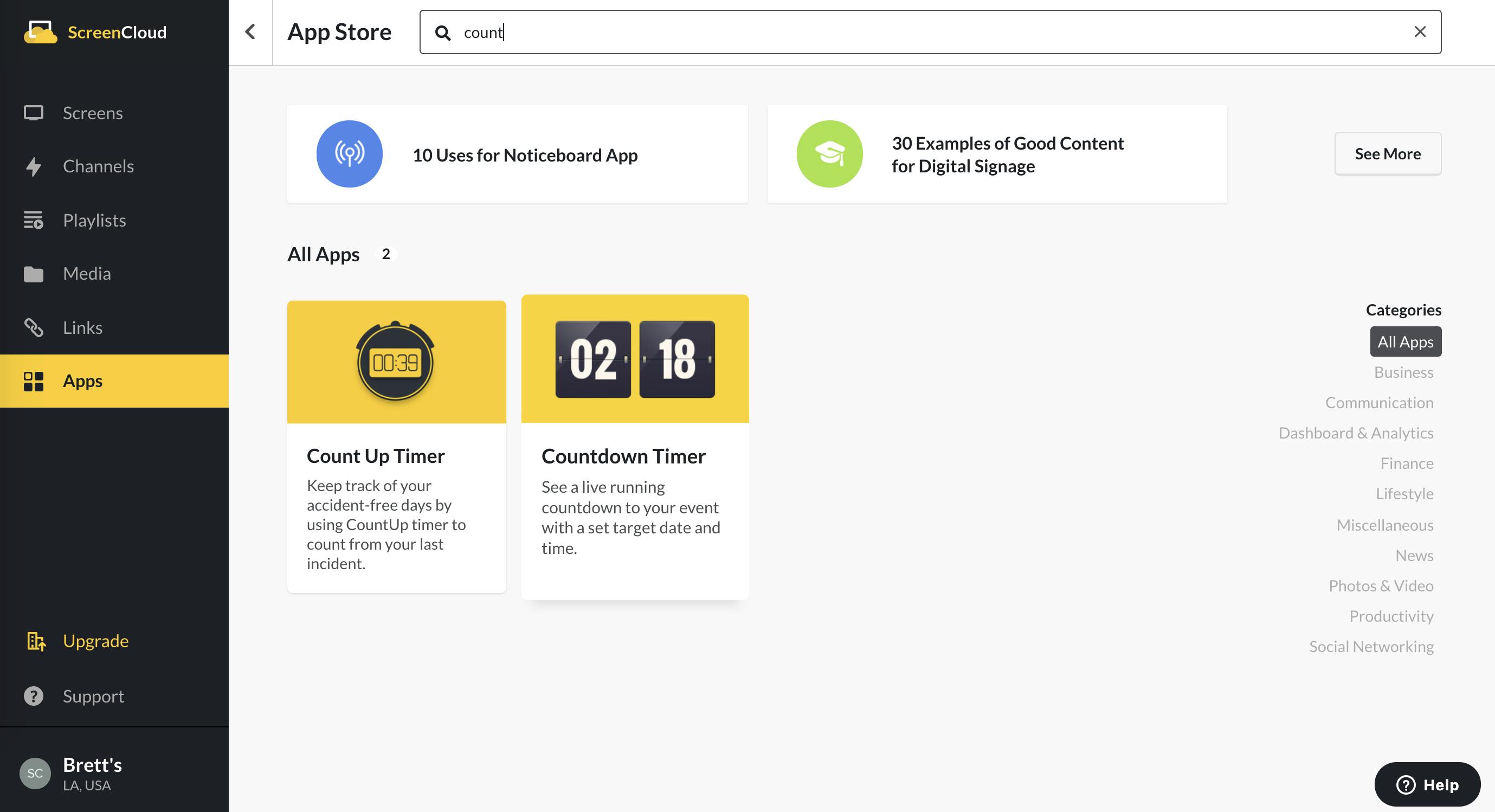 2. Configure your Countdown Timer app
2.1. Once you have chosen to "Add app" you will need to choose between "Flip" or "Minimal" styles.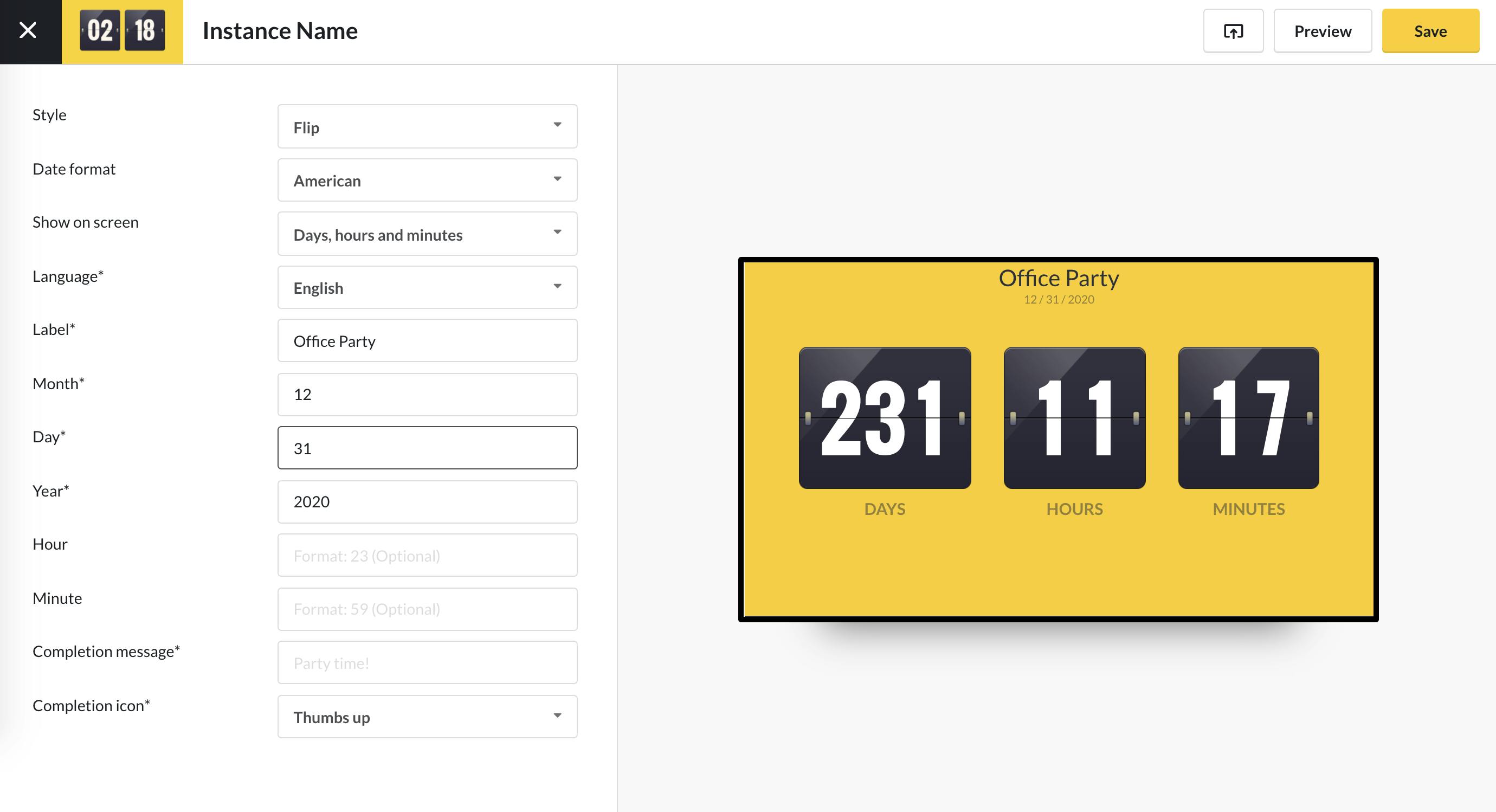 Flip style shows your date and time in a flipchart style: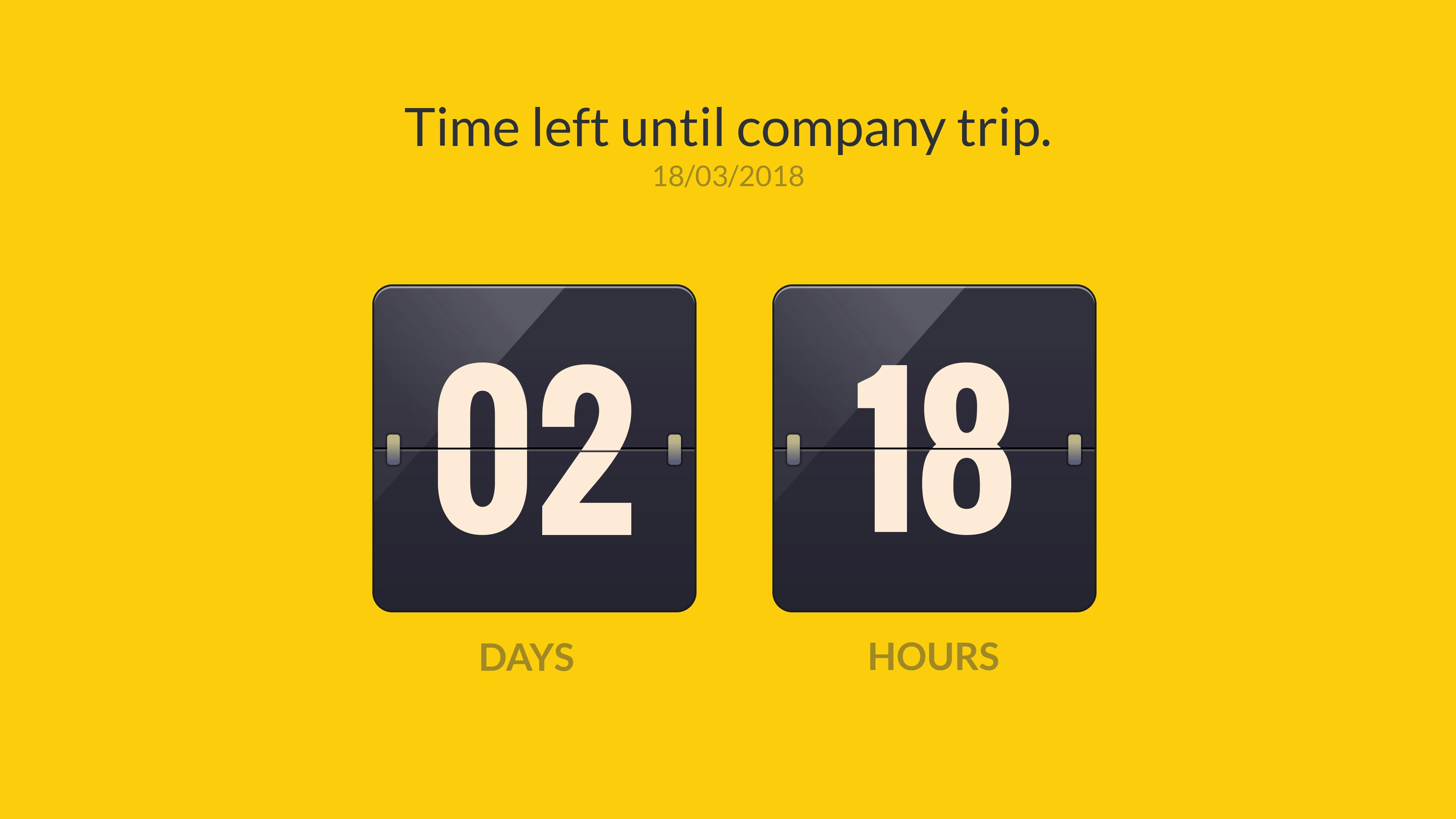 Whereas Minimal style uses just the number of days in a large, visual format: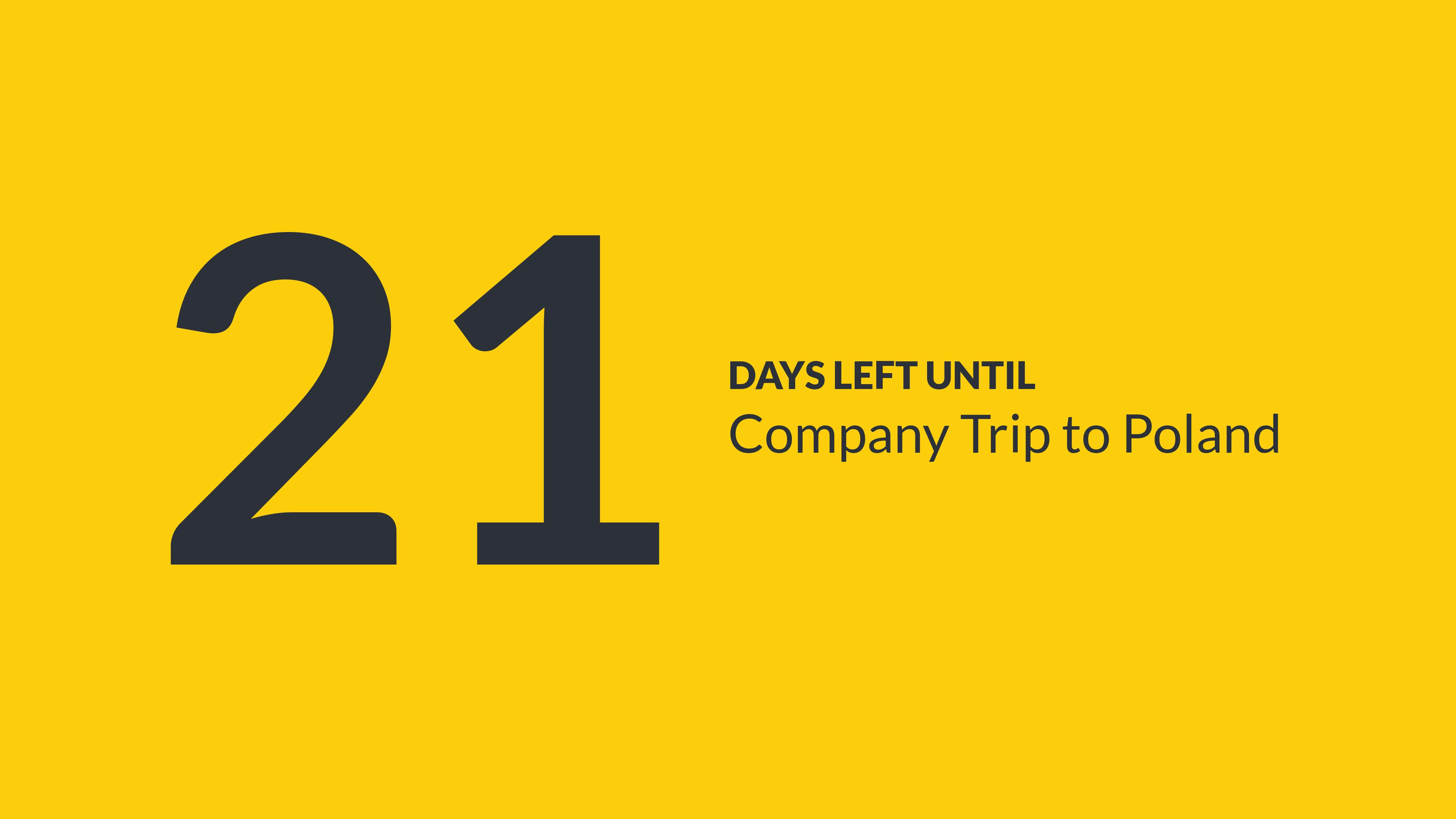 2.2. Next, you will see a series of settings to choose from including:
i) Language: here you can choose which language you would like the app to show. Currently, we support English, Spanish, German, French, and Dutch.
ii) Label: this is what you are counting down to! For example, if you add the label as "Company Trip", the app will say "3 days left until Company Trip".
iii) Month, day, and year: this is where you add the date you are counting down to. Enter the month as a number, for example, January is 1, February 2 and so on.
iv) Time format: choose AM, PM, or 24-hour clock.
v) Hour / Minute: this is optional and allows you to countdown to a specific hour and minute on that specific day (for example midday would be 12:00).
vi) Date format (only available in the Flip style): here you can choose between American date format (e.g. the 1st of May would be 05/01/18), European format (01/05/18), and Asian format (2018/05/01).
vii) Show on-screen (Flip style only): this allows you to choose between showing just the number of days left, the number of days and hours, or days, hours, and minutes.
viii) Completion message: choose which message you want to display when your countdown is complete. For example, "The school trip is here!"
ix) Completion icon: here you can choose an optional icon to show alongside your completion message when the countdown is complete. For example, this is what a thumbs up icon would look like: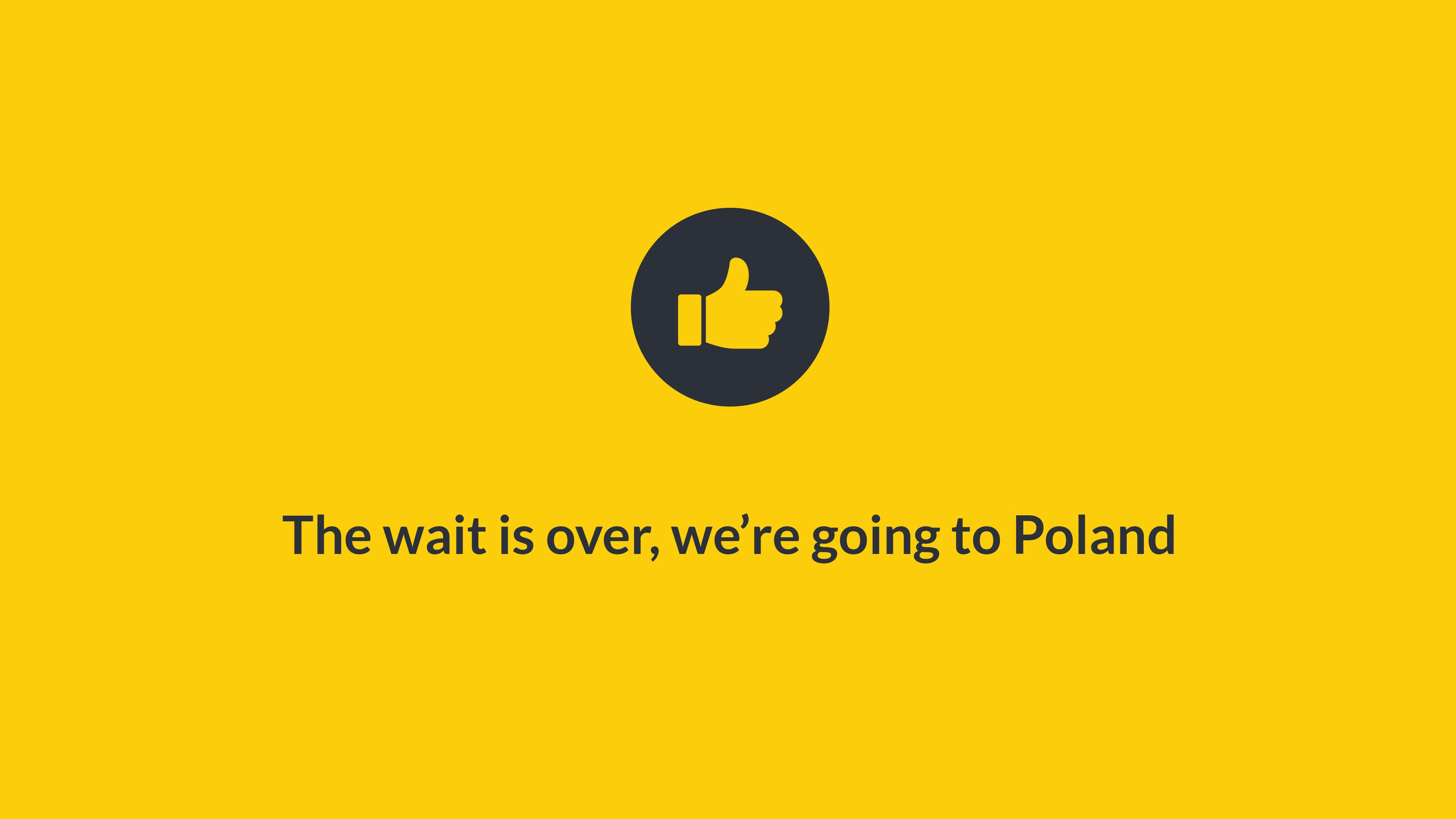 You also have the option to create your own custom theme. To create a custom theme, check out our guide on how to use the App Theme Editor.
3. Preview your results
Once you've added your Countdown Timer app you have the opportunity to preview it before it gets added to your screens.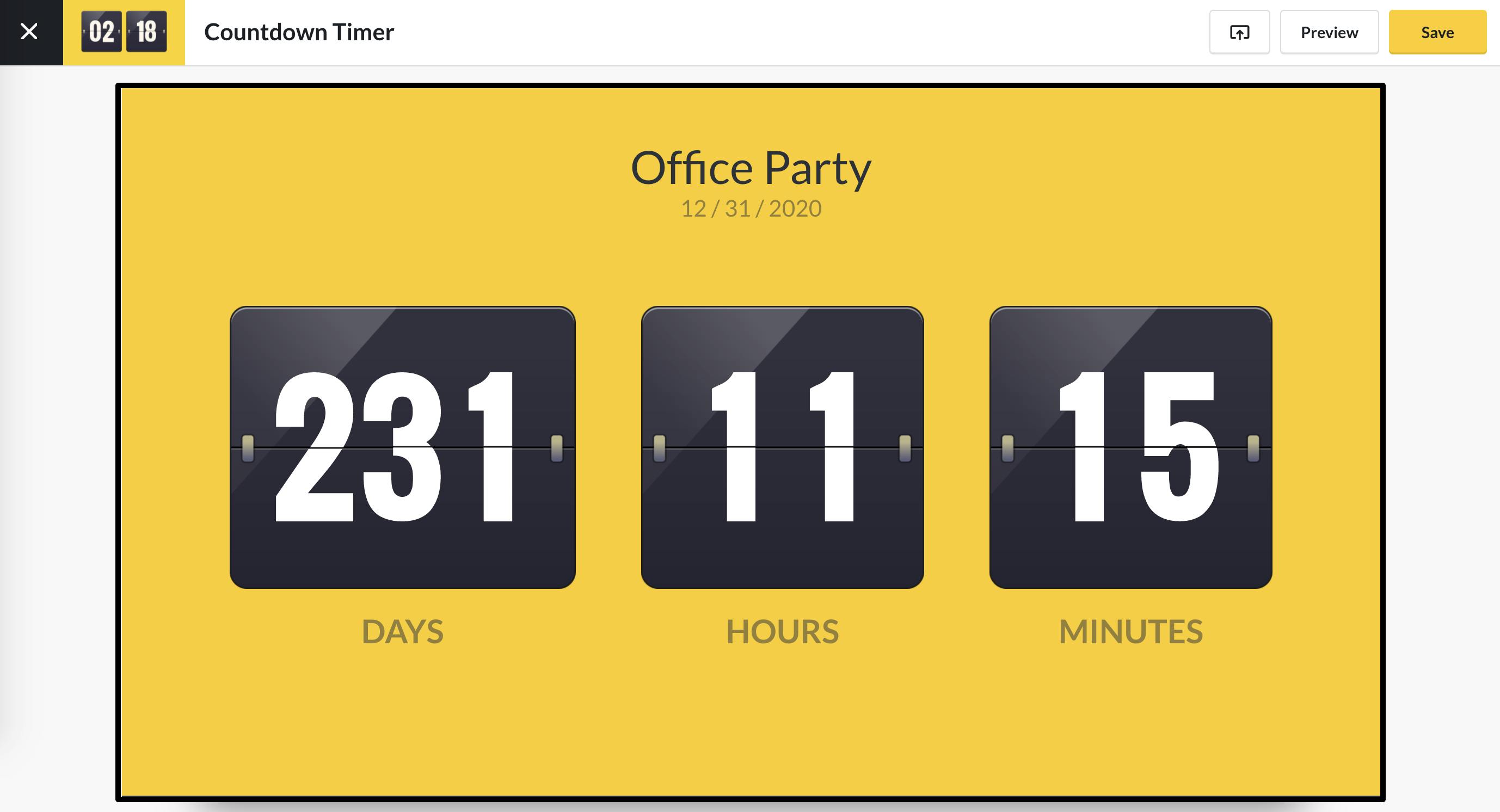 Click 'Preview' and a popup will display your Countdown Timer app.
4. Add Countdown Timer app to a channel or playlist
Once you have configured your Countdown Timer app it can be easily added to a Channel or Playlist to be played on screen.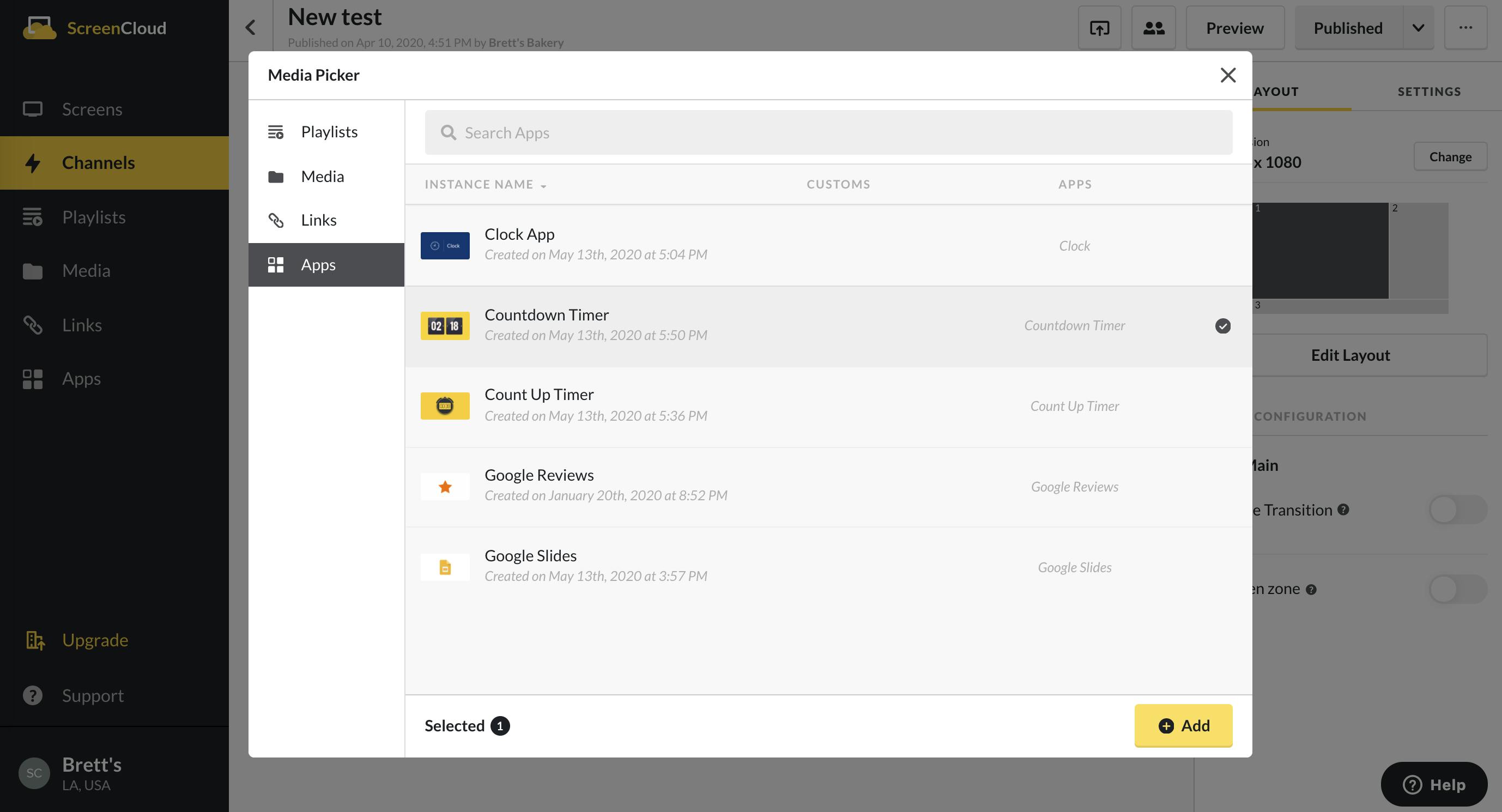 Simply select "Add Content" to open the Media Picker and under Apps, you will see all of your app instances, ready to be installed. You can also view ways you can set content on your digital screens using ScreenCloud by clicking here.
Frequently asked questions:
I can't see the full title for my countdown timer?
As we want to make sure the countdown timer works across all screen sizes we have capped the character limit for the title to 50 characters.
Why can't I see the hours or minutes countdown?
If you are using the Minimal style you will only see one unit of time. If you wish to see hours and minutes as well as days, you can choose the Flip style instead.
For further questions, please contact support@screencloud.com with details.