Publish content to your screens directly from Microsoft Teams
Learn More


Introducing... ScreenCloud OS
The operating system and device changing the game for those who manage professional screen networks.
"Just get stuff on screens." How deceptively complex this is. Orchestrating impactful content across a screen network too often involves frustrating and unseen battles. 
Well, we see those battles. We see the fragmented procurement processes that force customers into separate purchases from disconnected hardware and software vendors. We see the time-consuming deployment and troubleshooting demands that steal focus and time from network managers. We see the makeshift systems and consumer devices increasingly less fit to power professional screen networks.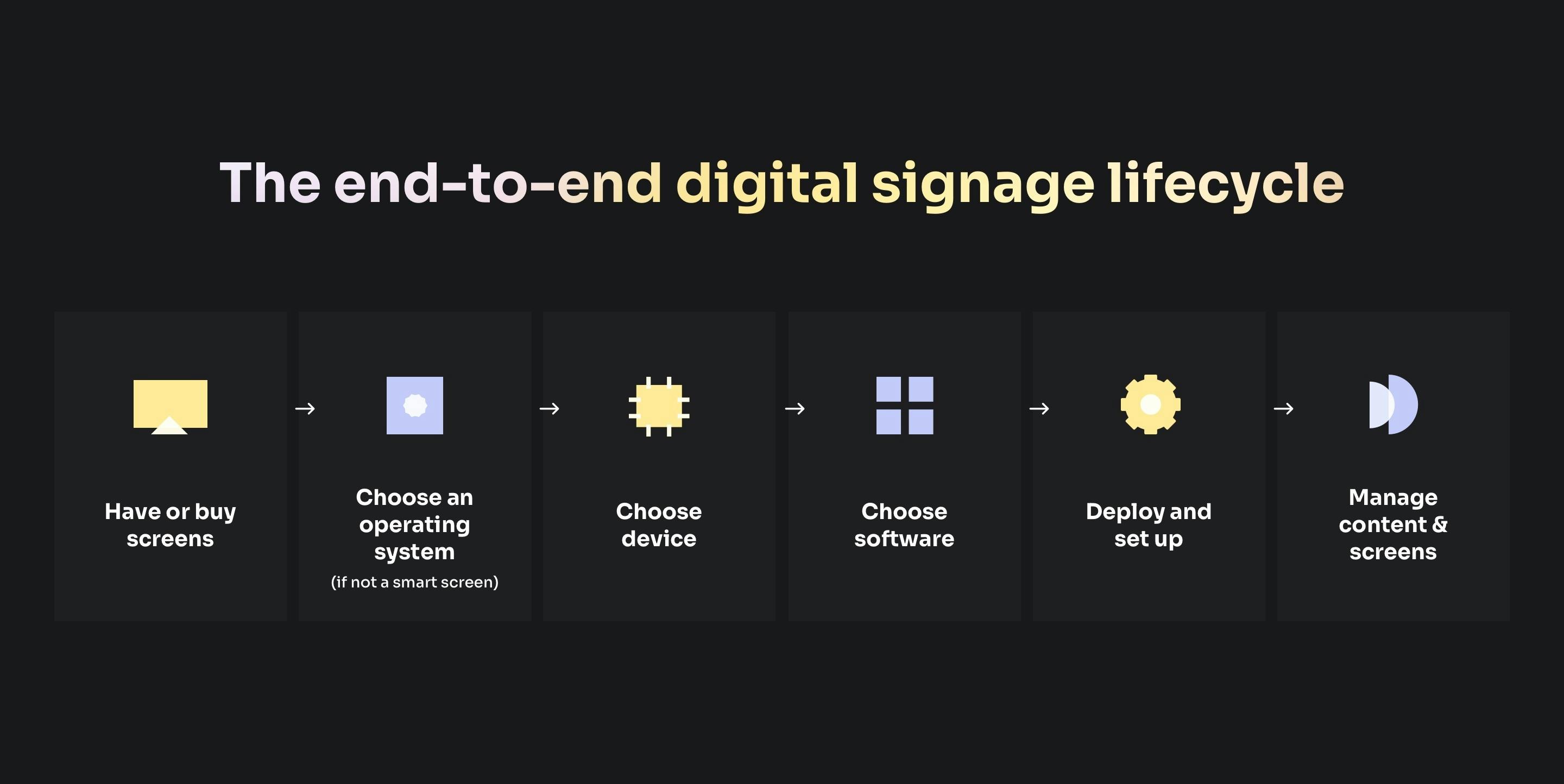 The primary barrier to true digital signage impact is...
...hardware. We see our customers fighting hardware battles every day just to have the opportunity to "get stuff on screens." It's no wonder so many turn to cheap and widely available consumer devices like the Amazon Fire TV Stick to power their screens despite being meant for things like streaming Netflix at home – not for scaling a professional screen network. There simply haven't  been accessible and high-quality options. Until now.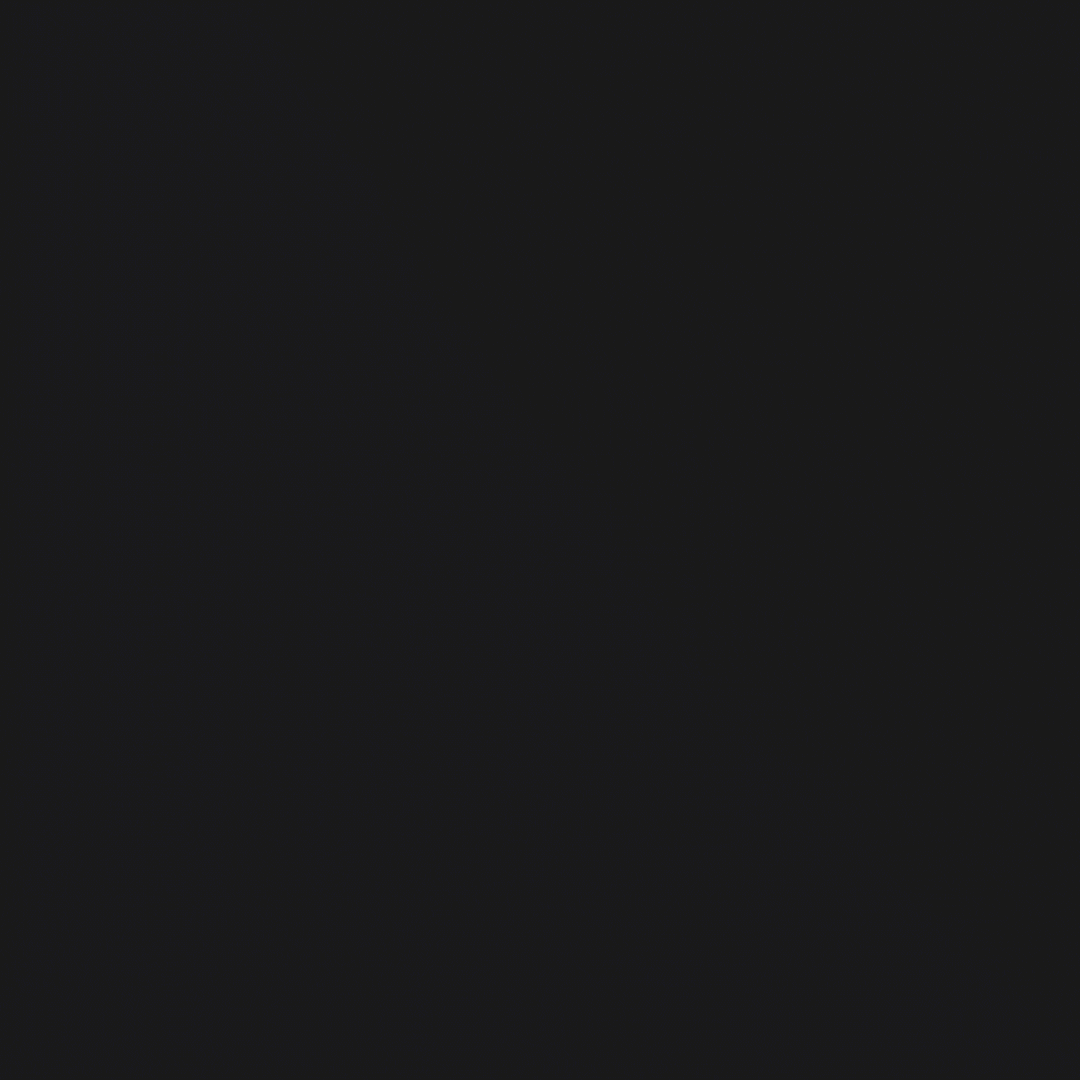 Introducing ScreenCloud OS
After two years of research and development, we've launched ScreenCloud OS to remove the digital signage barriers we see our 8,500+ customers across the world facing every day: Procuring and deploying media player devices, implementing compatible software, and scaling their professional networks without fear of costly service interruptions. 
ScreenCloud OS is a custom operating system that powers a high-performance Station P1 device, purpose-built to tackle digital signage barriers with laser focus, and far more powerful and secure than consumer devices like the Fire TV Stick. But we go further.
Device power, performance and security can be bought today… at a price too steep for most businesses to justify. At ScreenCloud, we know the connective power of screens and believe it should be accessible to all business owners, large and small. 
Our hybrid development approach to ScreenCloud OS gives us a unique cost advantage that we're passing onto our customers as part of our mission to make top performance, tight security and smooth deployment finally accessible to all businesses so they can focus on what matters: building connections with their employees and customers at scale.
ScreenCloud OS vs. Amazon Fire TV Stick
For a detailed review of how ScreenCloud OS stacks up against the Amazon Fire TV Stick, watch the video below:
A majority of our customers use the Amazon Fire TV Stick to power their screen networks, a trend also reflected in the larger digital signage market. In fact, we've told them to! Our technical and selling philosophies have always been rooted in the universal success of our customers – nearly any screen and device you already have or that you might purchase is compatible with ScreenCloud software. But compatibility doesn't equate to a consistently quality experience, as our customers' hardware pain points confirmed. 
With ScreenCloud OS, we're thrilled to address the pain points associated with using consumer devices to power professional screen networks that are simply not purpose-built for the job. Specifically screen interruptions and delays, and security risks. 
Screen interruptions & content delays
Professional digital signage networks today run demanding content around the clock, such as 4K videos and advanced web applications, and quickly cycle through content types to keep pace with decreasing audience attention spans. Unfortunately, these networks aren't often powered by the professional devices they deserve. Instead, they're commonly powered by consumer devices like the Fire TV Stick whose limited processing power and storage space can prevent seamless content delivery and cause costly service interruptions.
These consumer devices also typically run apps and services in addition to digital signage. Great for switching between Netflix and Hulu at home. Not great for your digital signage needs that are left to compete for the device's limited power and storage. 
Security exposure
These apps and services outside the scope of digital signage are also unnecessary network exposure points, increasing security risk. Additionally, consumer devices like the Amazon Fire TV Stick require unsecure consumer logins to access and set up the devices. At scale, you'll need multiple accounts because device numbers are limited per account, and sharing those logins is a security expert's worst nightmare. 
This risk and uncertainty isn't scalable, especially for enterprise businesses looking to expand the impact of their screens across locations and teams. Simply put, professional screen networks deserve more than consumer devices, they deserve technology that is purpose-built for the job, like ScreenCloud OS.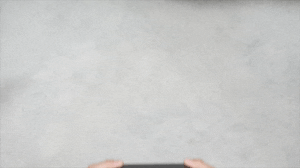 Why ScreenCloud OS
Streamlined procurement
ScreenCloud OS is now available directly from us. Purchase your hardware and software in one place from a single, secure and trusted vendor with a vested interest in your digital signage success.
Run demanding content with ease 
ScreenCloud OS powers a Station P1 device that has up to 2X more CPU performance than the Amazon Fire TV Stick, and up to 4X as much total device RAM and storage, ensuring seamless and reliable content delivery.
Fast, multi-screen deployment
Slash deployment time by more than half. Set up a ScreenCloud OS device in three minutes versus eight minutes per Amazon Fire TV Stick. Set up multiple devices with the same provisioning flash drive for exponential savings at scale. Get to content impact faster with ScreenCloud software preinstalled.
Tighter security 
Secure by design, ScreenCloud OS is built exclusively to run digital signage. No distractions, competition for power or unnecessary network exposure. With enterprise-grade security – including logs and reporting – ScreenCloud OS supports secure network configurations, proxies and custom room CAs. Scale your network without security concerns.
Complete flexibility
We built ScreenCloud to work on any screen, TV or device. Our commitment to hardware flexibility continues with ScreenCloud OS's universal compatibility. Plug it to any screen currently on your walls or that you might purchase.
Service & support all in one place
Our mission is to help businesses unlock connections with their employees and customers at scale. Now with ScreenCloud OS as part of our product family, we're better positioned than ever before to deliver on our mission. Backed by a world-class support and professional services team that now spans our hardware and software offerings, our customers can rely on us as a strategic partner aligned with their business goals. 
The future
What we've launched this week is just the beginning. We're committed to continuous development and growth alongside our customers. Already in development, we're tackling specific opportunities to improve distributed screen network management at scale.
Get ScreenCloud OS
ScreenCloud OS is available to both new and existing ScreenCloud users. For ordering enquiries, click here. 
Ready to get your organization connected?
Connect your first screen today with our 14-day free trial
blog