Publish content to your screens directly from Microsoft Teams
Learn More


How does digital signage accelerate digital transformation?
COVID accelerated the need for digital transformation in many industries. Pushing these innovations forward in a post-pandemic workplace demands more than adapt-to-survive reactivity – and the full support of IT leaders.
Digital transformation doesn't need to be a complex, jargon-filled thesis on how – and why – the world has gone digital. Our personal lives comfortably (and almost, unnoticeably) become more digital by the day. Yet a conscious uptake of a digital evolution within the workplace has seemingly crawled along.
And then came a global pandemic.
It can't be stressed enough: the world has changed. And in the world of business, "we've always done it this way" just doesn't cut it anymore.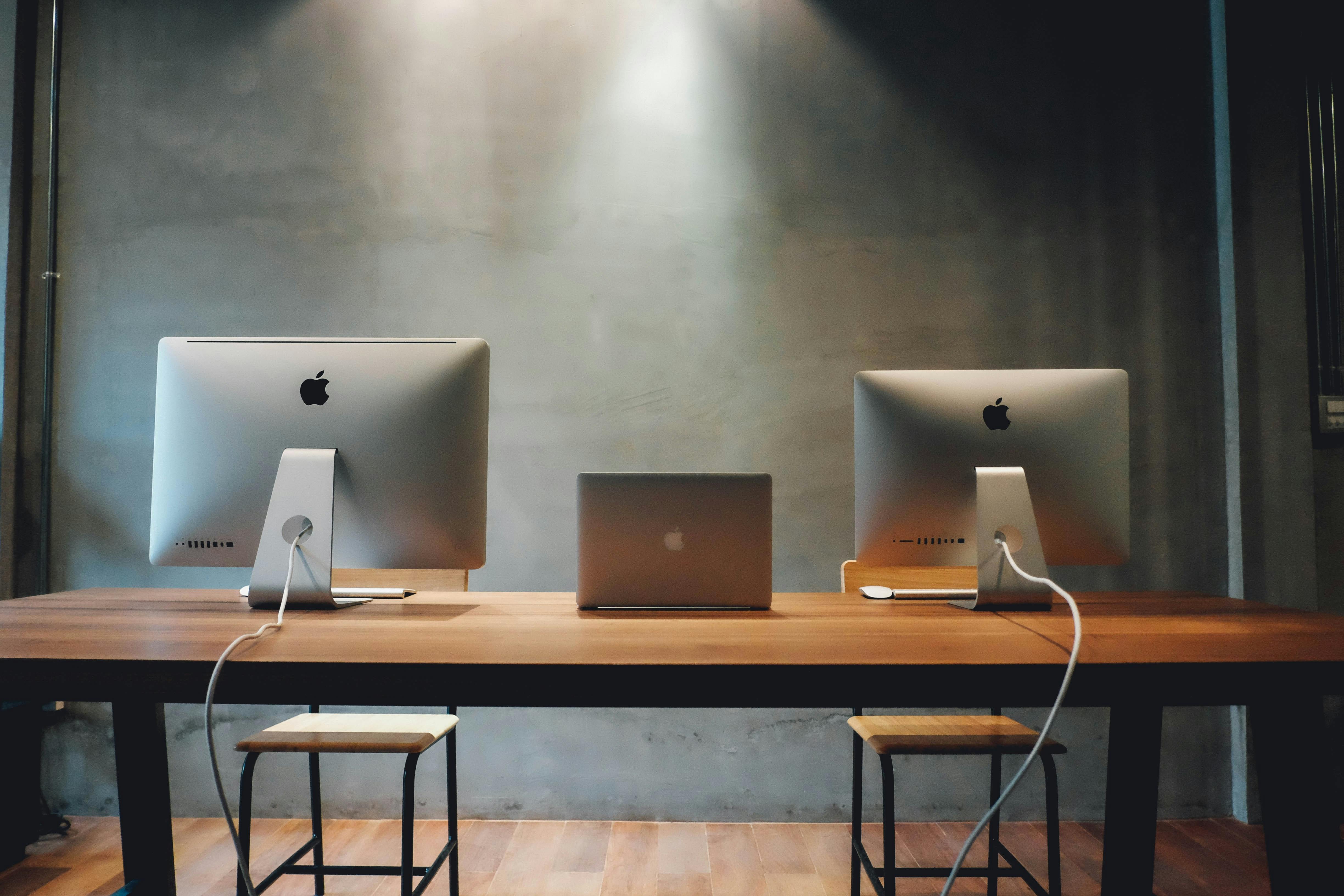 What is digital transformation?
Google "what is digital transformation" and you'll be hit with about 445,000,000 results (make that 445,000,001). Is it a mix of growth and change and technology? Is it simply just the adoption of new tech? Or is it merely a concept? What it means to one business might not be relevant for another. And what it means one year might be different to the next.
Digital transformation seems to have a definition that adapts to its surroundings as much as we need to adapt to it. 
But out of all 445,000,00+ results there appears to be one central theme: technology. After all, you can't be digital if you don't have the technology to back it up.
Digital transformation: a definition
The whitepaper "Six Stages of Digital Transformation" from Altimeter and Prophet gives their definition of digital transformation as being:
The realignment of, or new investment in, technology, business models, and processes to drive new value for customers and employees to effectively compete in an ever-changing digital economy.
However, we believe there is a missing layer here, something that can't be digitized (or at least, not yet): 
To us, digital transformation is a continuous strategic leadership philosophy – as much as it's about the adoption of new technologies.
The digital transformation leadership philosophy
Tech alone is not enough. And technology for technology's sake leads to oversaturation and lost effectiveness. In fact, when it comes to what the most important element of digital transformation is, technology sits at the bottom.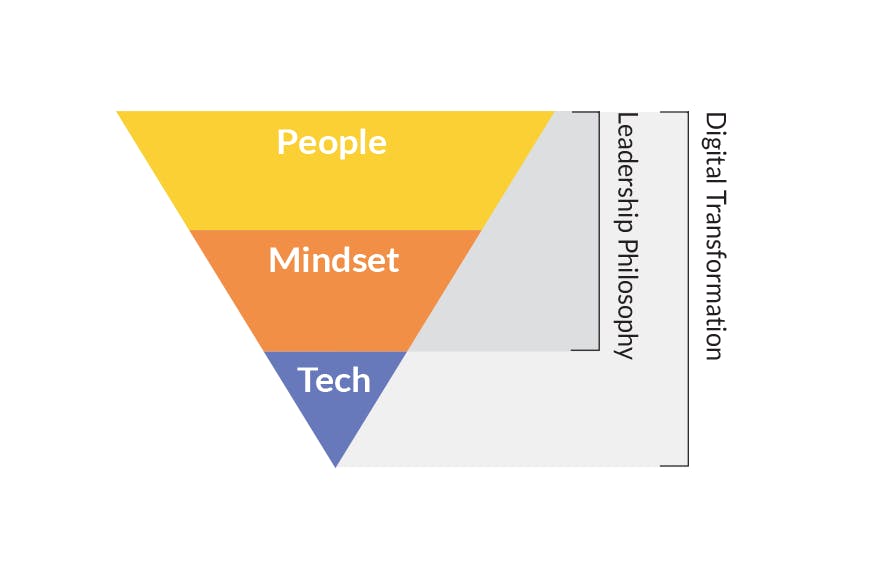 The battle for digital transformation requires strategy. And strategy requires strategists; it is those that recognize this who form the top of the digital transformation pyramid. And it is their leadership philosophy that drives the change in mindset to get buy-in from the whole business for a digital transformation strategy. Tech is just the facilitator. 
A business that already has a leadership team of early adopters of new technology as part of their business strategy is what we'd call digitally mature. And for those not there yet, this is your competition. As the past year has shown, if you can't compete – or adapt – you don't survive. 
The leadership philosophy of a business looking to undergo digital transformation needs to ask three questions:
Problem?
It's simple: what is the problem you want to solve? Most likely that problem lies in wanting to increase profitability. This includes everything from accelerating productivity to better engaging with staff and customers. 
Opportunity?
What can be done to solve this problem? As this past year showed, quick "one-off" wins that discounted any greater (future) goal weren't enough for some businesses. (Hint: it's all about strategy and collaboration.)
Goal?
This brings you back to your problem. Your problem is that your profit margins are low, and therefore your goal is to increase them in ways that adapt to the future. A way to do this is by recognizing opportunities (like software solutions… like ScreenCloud)  that can scale and grow with you.
Digital transformation: the visual layer
There is an important and strategic sublayer to this overarching theme of Leadership Philosophy: the Visual Layer. 
With communication methods like email and SMS only acknowledged once upon receipt, visual and auditory senses respond most effectively via sustained subliminal  environmental cues – like digital signage. This leads to an increased recall ability. Which makes digital signage an incredibly effective communication tool. 
Again, this will be covered in more detail later on, but Spoiler Alert – it's all about surfacing the right content* at the right time to the right people. And for that you need the right mindset to recognize that you need to do this. And the right data insights to back it up. And the right tech to facilitate it. Then, you need the creativity to optimize your content for ultimate impact.
(*check out 30 examples of great digital signage content here).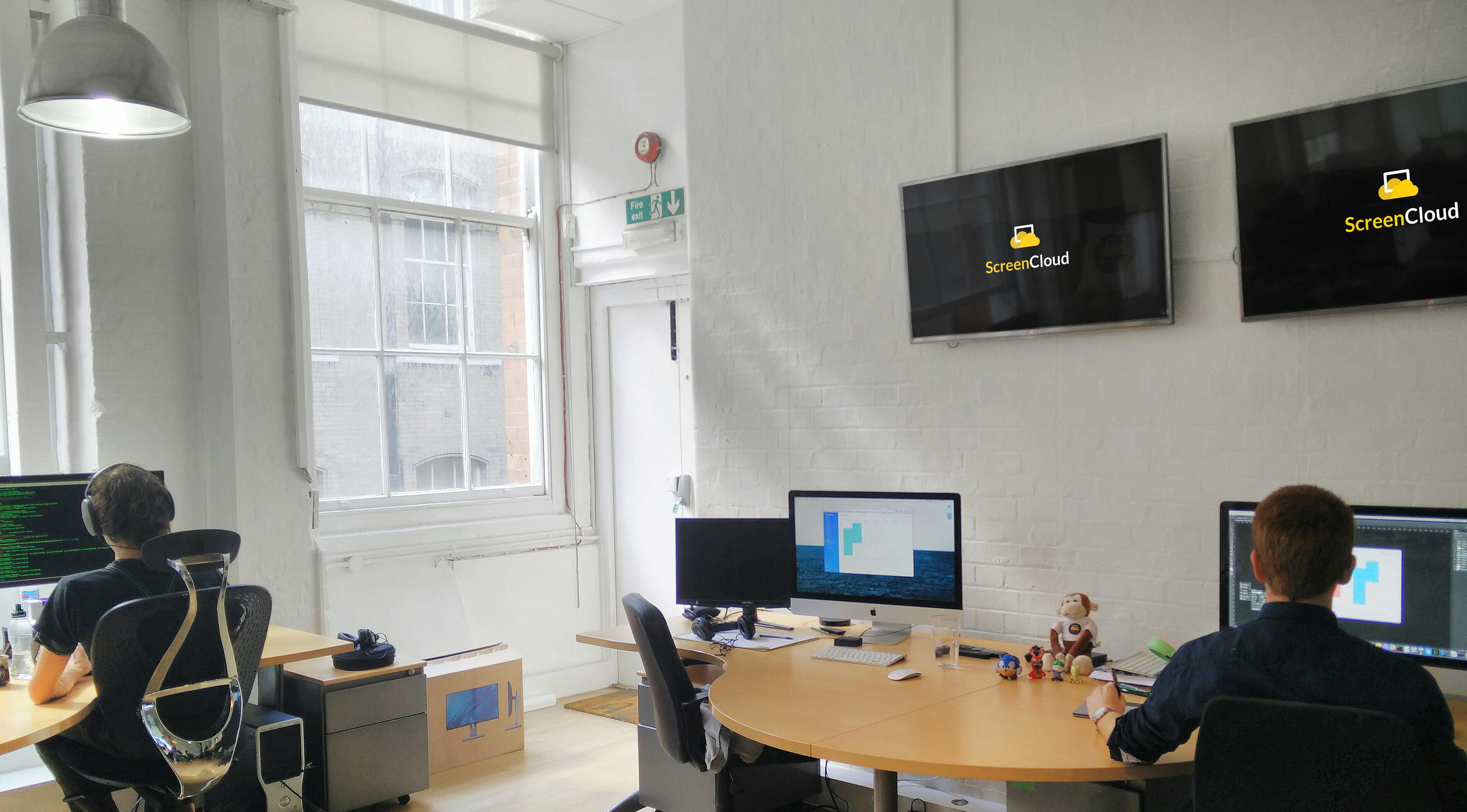 The rise of Digital Darwinism
It is not the strongest species that survives, nor the most intelligent. It is the one that is most adaptable to change. 
He may not have known it at the time, but Charles Darwin essentially defined why digital transformation is fundamental for a business' survival:  Especially when you really break it down:
You don't need to be the strongest.
You don't need to be the most intelligent.
You just need to adapt. 
To adapt is to evolve. And to evolve is to transform. So when taking Darwin's theories into consideration from a modern business perspective, survival of the (digitally) fittest = Digital Darwinism. And at the center of this survival is (you guessed it) digital transformation.
Forgetting Darwin for a moment: would your business have survived if you had not adopted email? How about one step back: would your business have survived if you hadn't installed electricity? These seemingly-simple incremental technological changes over the past century or so – referred to by some as the Fourth Industrial Revolution – were made as a reaction to what everyone else was doing. A kind of 'Keeping up with the Joneses' approach.
But what about those who had the foresight to do it first and strategized their growing digital maturity, ensuring that they invested in tech that would solve present, and future, needs? One need only compare a neighborhood grocery store with no online presence to one that offers online shopping, digital marketing and utilizes tools like a CRM to analyze sales and stock levels.
For those lucky enough not to have worked on the frontline during the pandemic, digital processes were the only way to get things done last year (and to an extent, this year too). This was a massive accelerator for digital transformation as it gave a stark realization as to how digitally ready some businesses were.
Digital Darwinism is a term that has been knocking about for a while now. But the line between 'survive or die' has never been thinner. In some ways, COVID was to businesses what the meteor was to the dinosaurs; both gave rise to the next stage of evolution.
As Global Management Consulting firm McKinsey notes: "the COVID-19 pandemic is a full-stop on business as usual and a launching pad for organizations to become virtual, digital-centric, and agile – to do it all at lightening-fast speed… Business leaders are saying that they've accomplished in 10 days what used to take them 10 months." 
Just like Levi Strauss. They started to invest in digital technologies like predictive analytics that "allowed Levi's to react quickly and decisively as consumers switched to e-commerce channels in droves [during the pandemic]." The logistics of rolling this out across 200+ US-based stores would have taken months. Instead, the pandemic accelerated this rollout to a matter of days.
Remarkably, 92% of business leaders surveyed by McKinsey thought that their business model couldn't live up to the rate of digitization – and this was before the pandemic poured rocket fuel on the need to digitally transform.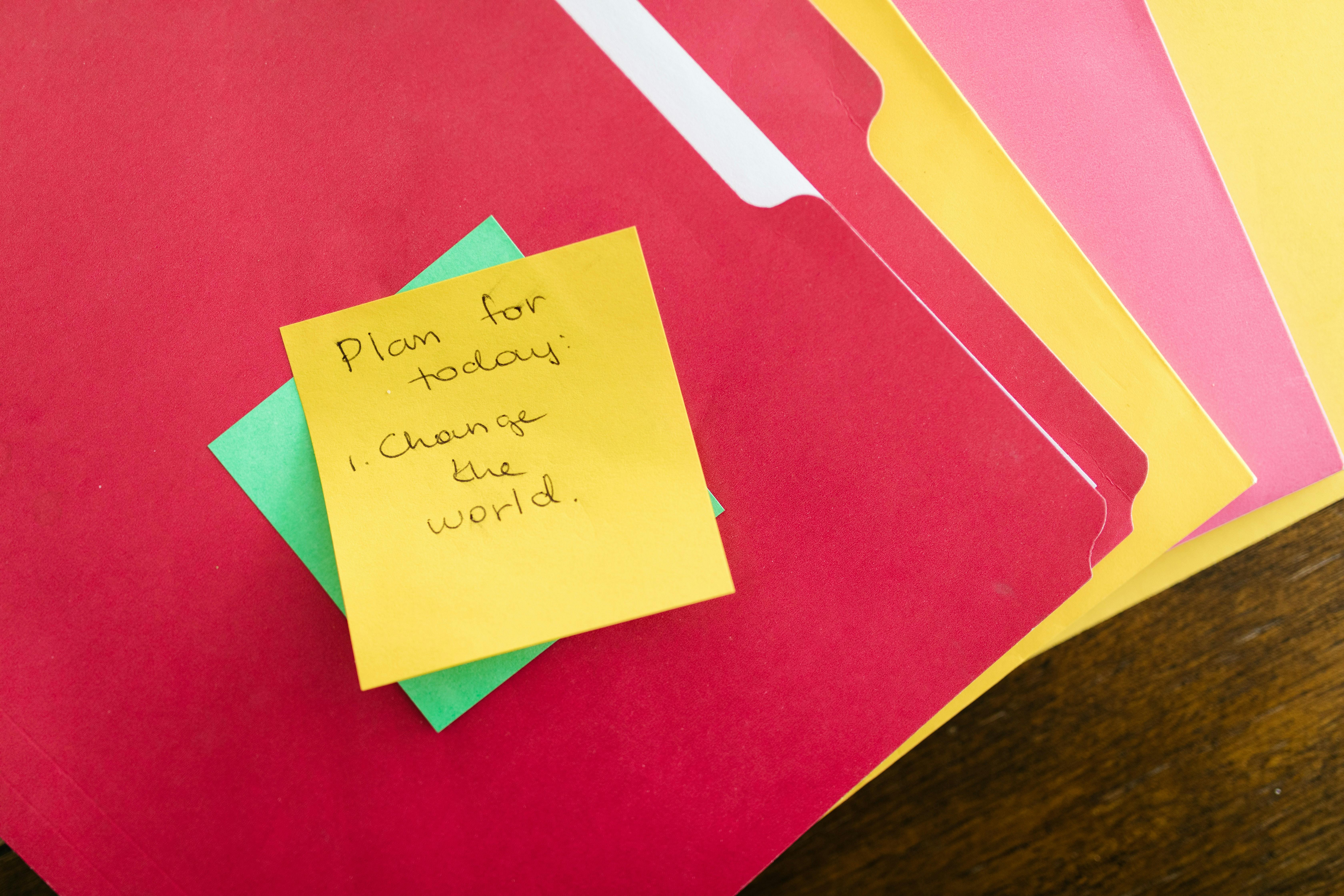 What does a digitally transformed business look like?
Author Tom Goodwin hit the nail on the head when he said "digital transformation depends 99% on people and culture". Which feeds very well into our Leadership Philosophy; it's all about a change in mindset and the ability to adapt. Darwin was onto something.
Digital transformation: the key players
Digital maturity requires a willingness at every level of a business – not just at the top. Values and ambitions of every department need to be aligned, with those values and ambitions aligned to a wider business – and digital transformation – strategy. This in turn influences an innovative working culture; if you're trying to attract the right people, this is one way to do it. 
These are the characteristics of digital transformation key players:
Leadership team
The leadership team recognizes digital transformation as a strategic investment. Innovation and proactivity is at the heart of everything they do. They recognize the need to future-proof their investments, giving their organization the ability to continually adapt. Their passion for change and continual momentum permeates every team. They build an inclusive culture where every employee has the opportunity to suggest change. They don't hide behind the 'old ways' of doing things.
IT
The true heroes of digital transformation. They continually identify opportunities to accelerate the digital transformation strategy, and implement the changes too. They help provide cross-departmental visibility by enabling the IT processes required, and train their colleagues in these new processes. Technology is at the core of every level of the business. And finding scalable, affordable and flexible solutions is top priority. They need to find  solutions that meet today's IT requirements AND their rapidly transforming future business needs.
HR
HR also helps to identify new opportunities for digital transformation, while also recruiting technological talent to compliment more traditional roles. They help build a data-driven and inclusive culture while utilizing new efforts made by the IT team to up their internal communications game. They also play a role in the digital transformation of a company with their onboarding strategy and employee experience; investing in people and company culture is a foundation stone of every successful business.
Employees
With innovation at the heart of the business, there is a willingness to learn and adapt. There is cross-departmental visibility for greater collaboration (the result of greater communication). Every team is aligned in their use of technology. Data-driven decisions occupy every stage of the customer or production journey. Everyone is free to suggest new ways to optimize, and there are hackathons and company-wide strategy days. They feel supported – but not overwhelmed – by technology. And they enjoy the office culture that has been perpetuated by a solid internal communications strategy. 
It's important to note that employee expectations of the workplace have changed too; outdated processes and lack of innovation are two massive turn offs. You can read more about what the workplaces of the future might look like here.
Customers 
Believe it or not, customers also play a role in the digital transformation of businesses, primarily because their levels of expectation have increased exponentially over the past year. As much as businesses have had to adapt, so have consumers. And those digitally mature businesses that offer an efficient and optimized sales process (and customer service) are the ones that customers will return to.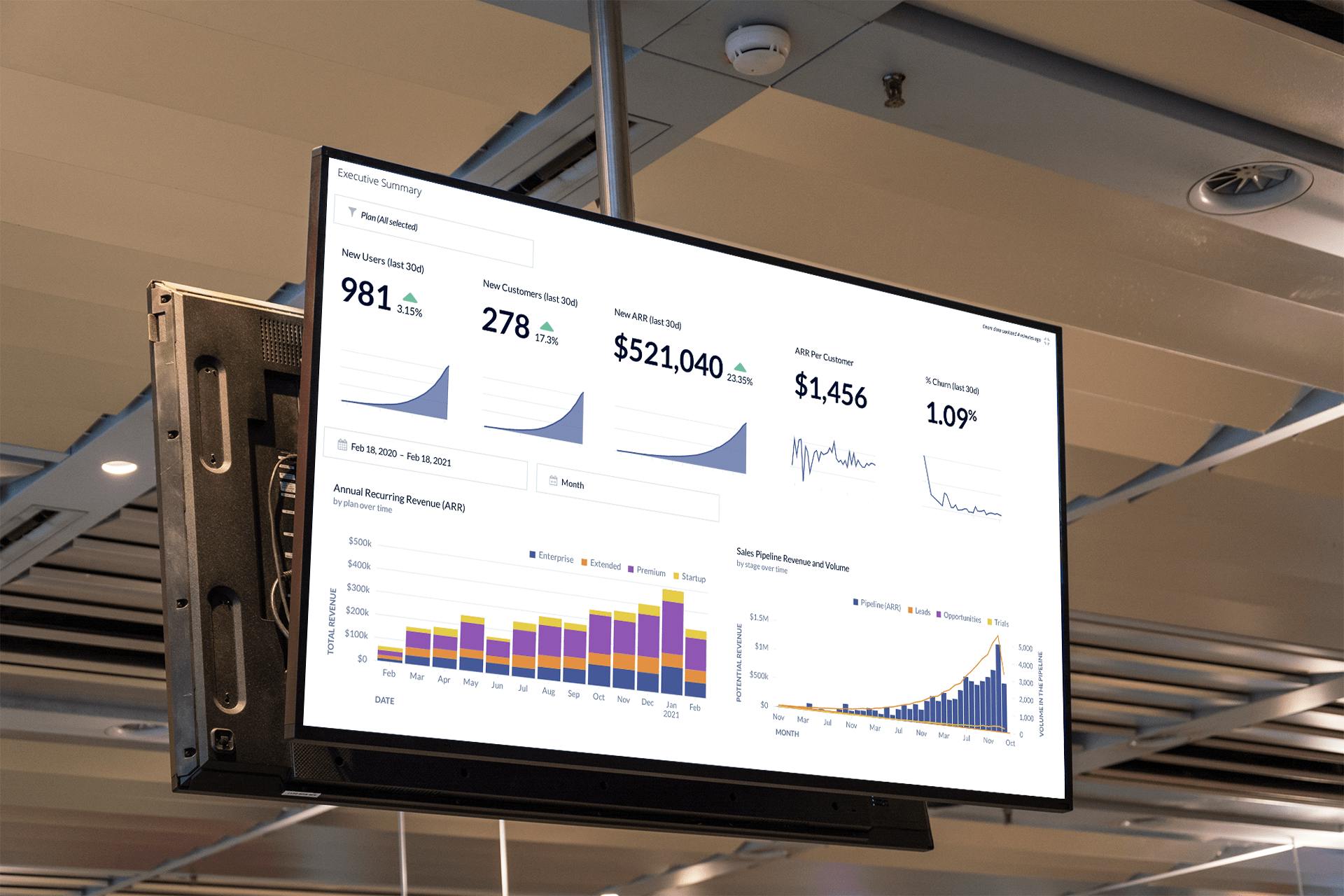 Functional digital transformation examples
What can successful digital transformation in action look like?
Digital transformation and Sales
It's no surprise that CRM systems have always played a role in business strategy. But a majority of businesses don't utilize this data in an effective way: because they don't know how to securely and effectively share it. Dashboards can be useful to solve this.
Cross-departmental communication can only be a good thing. The more people who have visibility of sales data – from pipelines to customer churn, areas of profit to loss – the more collaboration can help. 
The beauty of data and software like Microsoft Power BI is that you don't need data scientists to delve into thousands of rows of headache-inducing Excel spreadsheets; it can be visualized and customized to your business needs. This makes it easier to spot opportunities, outliers and areas for improvement in real-time. Combine this with AI to comb external datasets and spot wider trends to surface industry insights.
Digital transformation and Marketing
In a race for product visibility, who would win: the flyer or the Google ad? This is a very basic way to understand the need for digital transformation in marketing. After all, the main principles of marketing are to find more customers before your competitors, while saving money.
Data and analytics are a great way of doing this. By implementing a data strategy into marketing – via data dashboards and software like Tableau – you can then start to make data-driven decisions. This can be anything from spotting trends in leads (do more customers purchase after seeing an ad or from organic search?) to advertising your most popular products. Observing customer behavior through things like website heatmaps (i.e. where do your customers click on your website, and what do they click on before they reach checkout stage) can also help you shape their overall experience to reduce churn.
Marketing is being redefined by digital transformation by empowering their strategies with data, positively blurring the lines with sales.
Digital transformation and Customer Service
With a growth in digital transformation comes a growth in customer expectation. We now live in a world of instant access; order a take out, book a plumber and buy a car without having to leave the sofa. We have embraced technology so much in our personal lives that we expect businesses to go above and beyond when it comes to serving us.
While digital transformation shouldn't be used to cut costs on a human level, automation and digitization can be used to enhance a customer service offering and empower the customer experience – for example: using a self-service portal for simple matters like requests and password resets. Monitor all social media mentions in one place with apps like Walls.io and work with marketing to measure brand sentiment and awareness; the Salesforce report "State of the Connected Customer" shows that 84% of high-performance marketing leaders empower a collaboration between customer service and marketing (only 34% of underperforming companies said the same).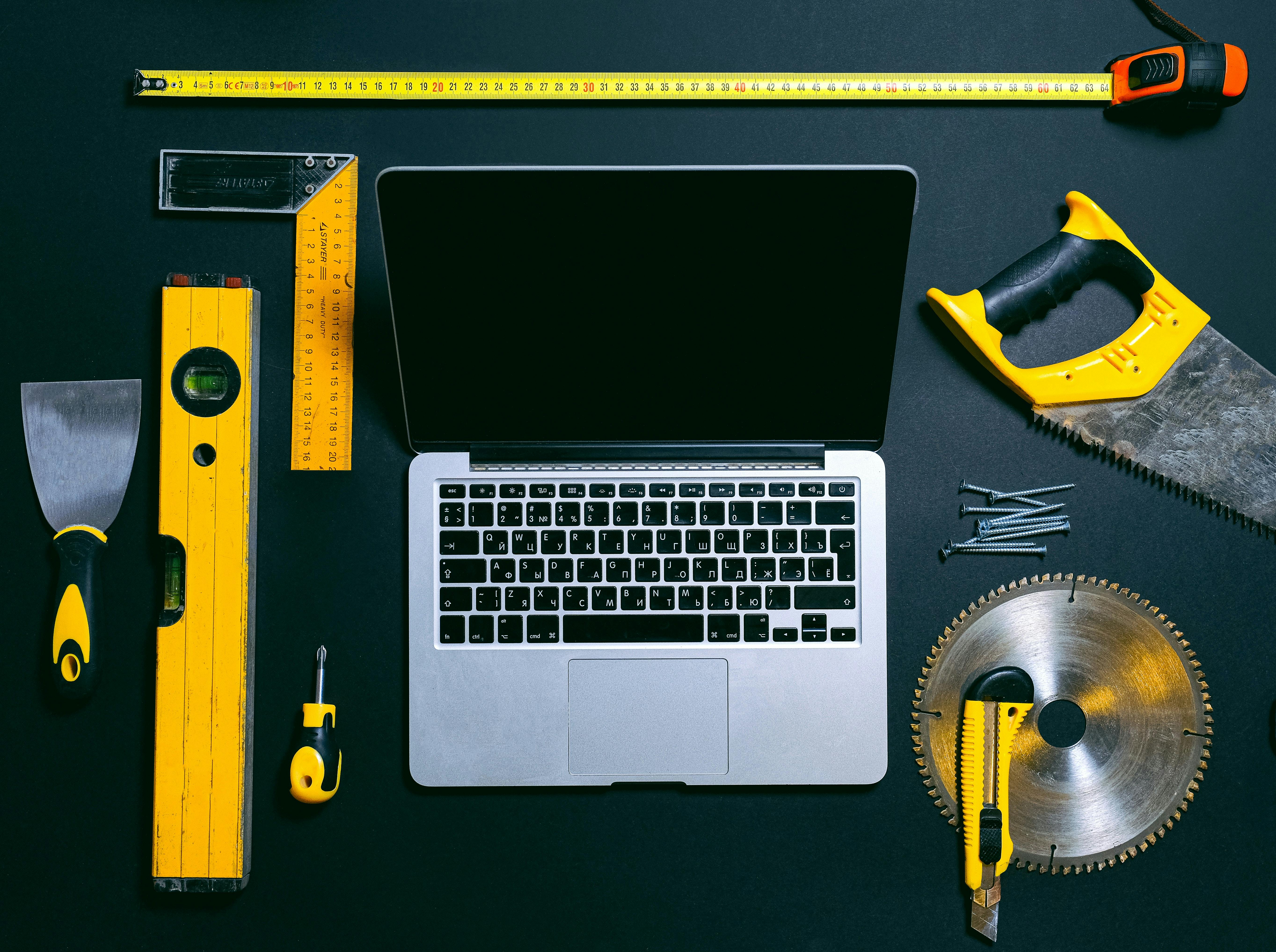 Digital transformation best practices
We've been through this process ourselves, and continue to go through it; there is no digital transformation nirvana. Digital transformation is a continual strategy, which is why it is so important to find solutions that work for you now, and that will work for you in the future. Here are some lessons we've learned along the way:
Define what success looks like to your business
It goes without saying: every business is different. As is what success looks like. Is it just revenue that indicates your success, or a reduction in churn? Is it increasing production capabilities or even expanding to multiple locations? Once you know what's most important for you to aim for, you can build a business and digital transformation strategy to help you achieve it.
What level of digital transformation can you achieve now?
Creating a digital transformation roadmap allows you to see where you can integrate new technology into your business strategy now, and in the future. It will also help you manage your investment, especially if you attribute ROI metrics to each stage. 
Invest in software and processes that can grow with you
If you're not in a position to immediately scale up your digital transformation strategy, start on the lowest tier of a product and make sure that there is room for growth within its capabilities. 
Learn and adjust as you scale
It's important to set success metrics against your digital transformation strategy. This will help you spot opportunities for improvement, or if anything needs changing. It will also indicate when and how you should scale.
And some guiding principles
Collaboration is key: sharing information and intelligence across teams is essential for digital transformation. It will empower the entire business to make data-driven decisions that can influence cross-departmental strategy. (See how sharing data within the manufacturing industry can improve productivity here).
Use data to understand your customers: Singular customer interactions do not provide enough detail to base an entire sales strategy on. Utilize Big Data to understand patterns and trends to influence the customer lifecycle.
Exceed expectations: We live in a digital world, and we expect businesses to do the same. Meet the expectations of your customers' want of "instant gratification" to build loyalty and stave off the competition of the less-digitally mature.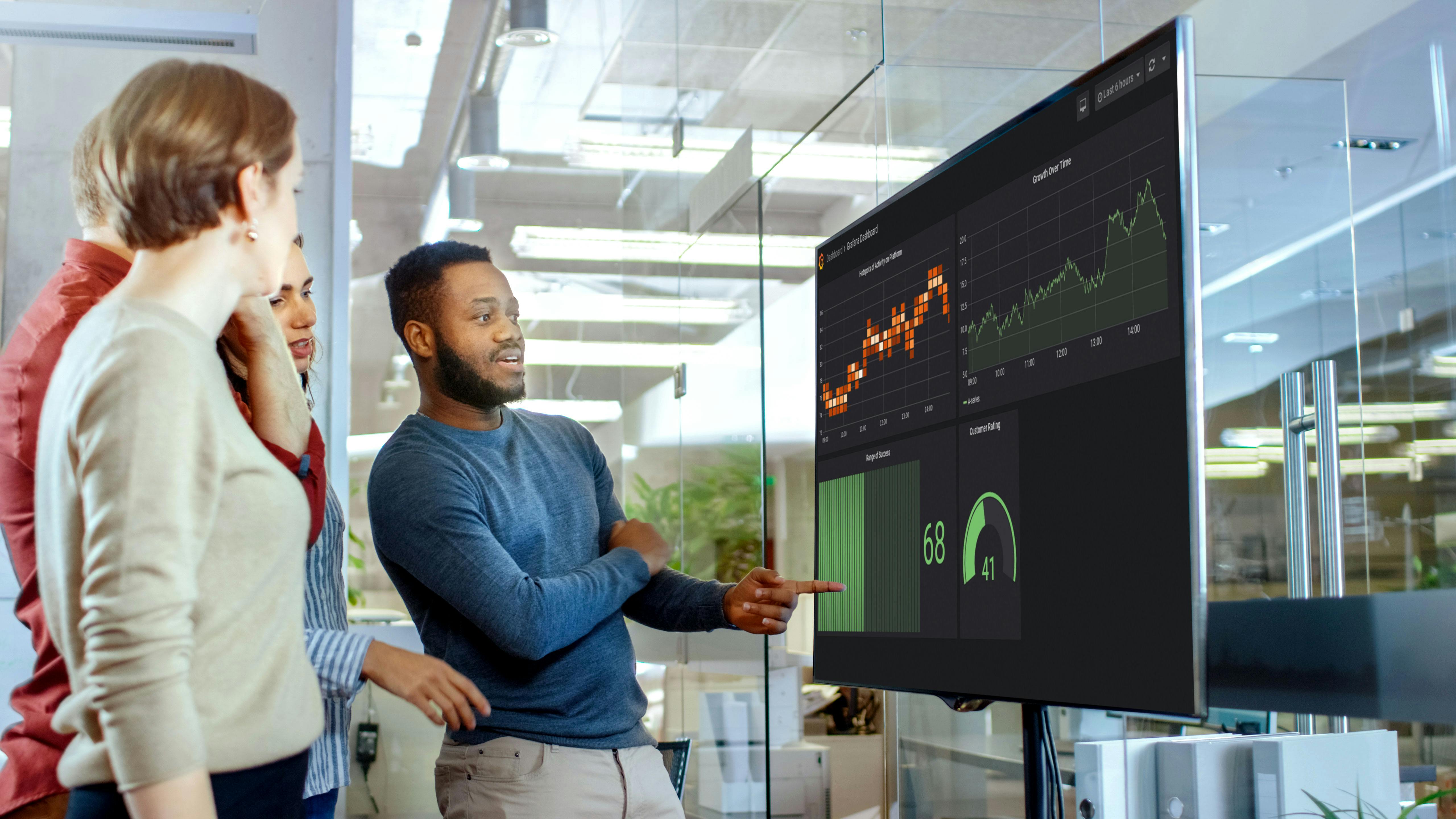 Why digital signage should be a part of your digital transformation: the visual layer
Digital transformation needs digital solutions. And those solutions need to be part of a wider strategy to ensure your business lives up to the changing expectations of a post-COVID world. But often when looking to implement new solutions, this can give some cause for concern. 
We've written before of the Four Concerns when thinking about implementing a new digital process at work:
Scalability
Flexibility
Security
Cost
Judge any new software against these concerns (it might be flexible but it isn't secure, it might be cheap but it isn't scalable, etc.) and this can help lead you to the right solution.
But one solution that can beat all four is digital signage. And this is why we think it's the ultimate weapon for supercharging your digital transformation strategy.
Digital signage: the visual layer
Digital transformation is not what we achieve, but how we achieve it. The visual layer plays a hugely important role in this. 
So much of what we connect with is centered around an audiovisual layer; from smartphones to laptops, billboards to digital menus – we are more used to (and receptive when) looking at screens than any other medium.
The power of the screen
The unconscious mind processes over 20,000 bits of information simultaneously, and is responsible for 95% of all cognition. It's a powerful thing. 
Which is why the use of screens is at the forefront of the second wave of digital transformation
The first wave was all about making everything internet-connected and adopting a bunch of tools to help achieve this. Now during this second wave, it's about pulling it all together in a strategic way – and adopting the Leadership Philosophy.
IT professionals have been trying to harness the power of the screen for years. But without the right investment and buy-in, it has often been the case of hack-it-til-you-make-it. Which is where a new era of digital signage comes in.
Digital signage as the ultimate driver of digital transformation
When we look at what drives success for most businesses, three key areas emerge: 
Productivity
Compliance
Engagement 
The first wave of digital transformation gave us the connectivity to access increasingly powerful data, insights and information in pursuit of meeting these goals:
Data that helps a line worker increase output = increased productivity
Information that helps an employee complete security training = improved compliance
Insights that promote understanding and meaningful peer-to-peer interactions = greater engagement
What tool do you use to trigger all of these actions? 
Ensuring that the right people have the right information at the right time in order to make informed decisions is a priority for many businesses in a variety of industries (like manufacturing) – especially when swimming amongst a sea of data made possible by digital transformation.
If you're an IT professional – the data hero who has enabled these insights to be surfaced – then you'll know how difficult it is to scale and display this information securely.
Digital signage is one of the best tools to achieve all of this. 
Screens are already everywhere. Your business might already have a set of TVs ambiently showing the news, or you might have connected up a laptop with a cable and run a revolving slideshow of important messages. 
But with an intelligent digital signage software and strategy, these screens represent an incredibly powerful asset. They are the critical audiovisual layer of digital connectivity.
The proof is in the pudding. Try it for yourself.
Digital signage is the connective tissue between defining success and enabling the actions to achieve it. 
See for yourself with a 14-day free trial, or request a demo.
Ready to get your organization connected?
Connect your first screen today with our 14-day free trial