Each month at ScreenCloud we pick the five biggest things that have happened to share with you. Sometimes they're launches, sometimes they're stories and occasionally they're mistakes and learnings. A lucky dip of startup goings-on if you will. Enjoy!
1. The first #ScreenCloudTogether
In September we hosted our very first ScreenCloud Together. Being a distributed company means we have employees working across multiple offices and timezones. The chance for the entire ScreenCloud team to come together in one place, on the same timezone, was really important. You can read our thoughts on what we learned here.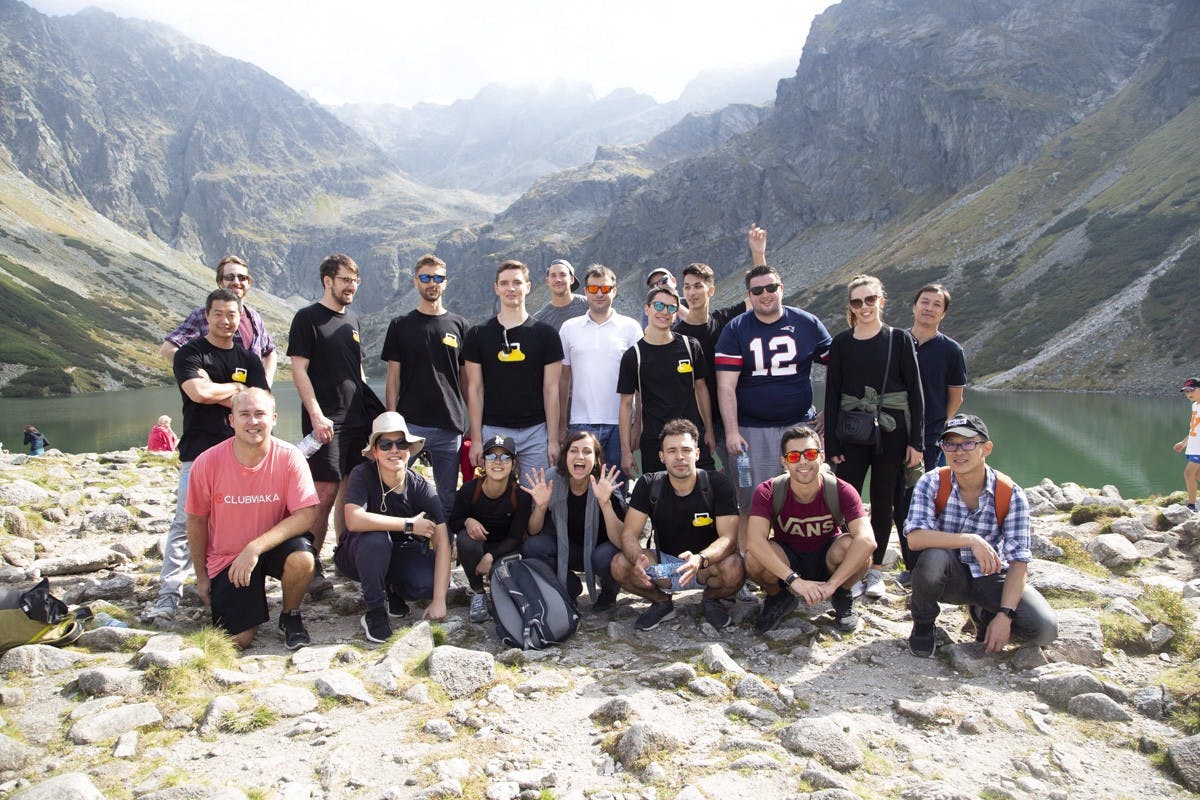 2. We work out
This month we've been feeling the burn… well thinking about it anyway. From chatting to Burn Boot Camp owner Stephanie Drew, on how she uses digital signage to instantly share information with her members (from two hours away) to putting together these ideas on ways to get more people to attend your fitness classes. Let's just say we're gearing up for Christmas!
We also released GroupEx PRO app, allowing anyone using GroupEx PRO to manage their gym class timetables, to easily sync the schedules to that they show up on their digital screens.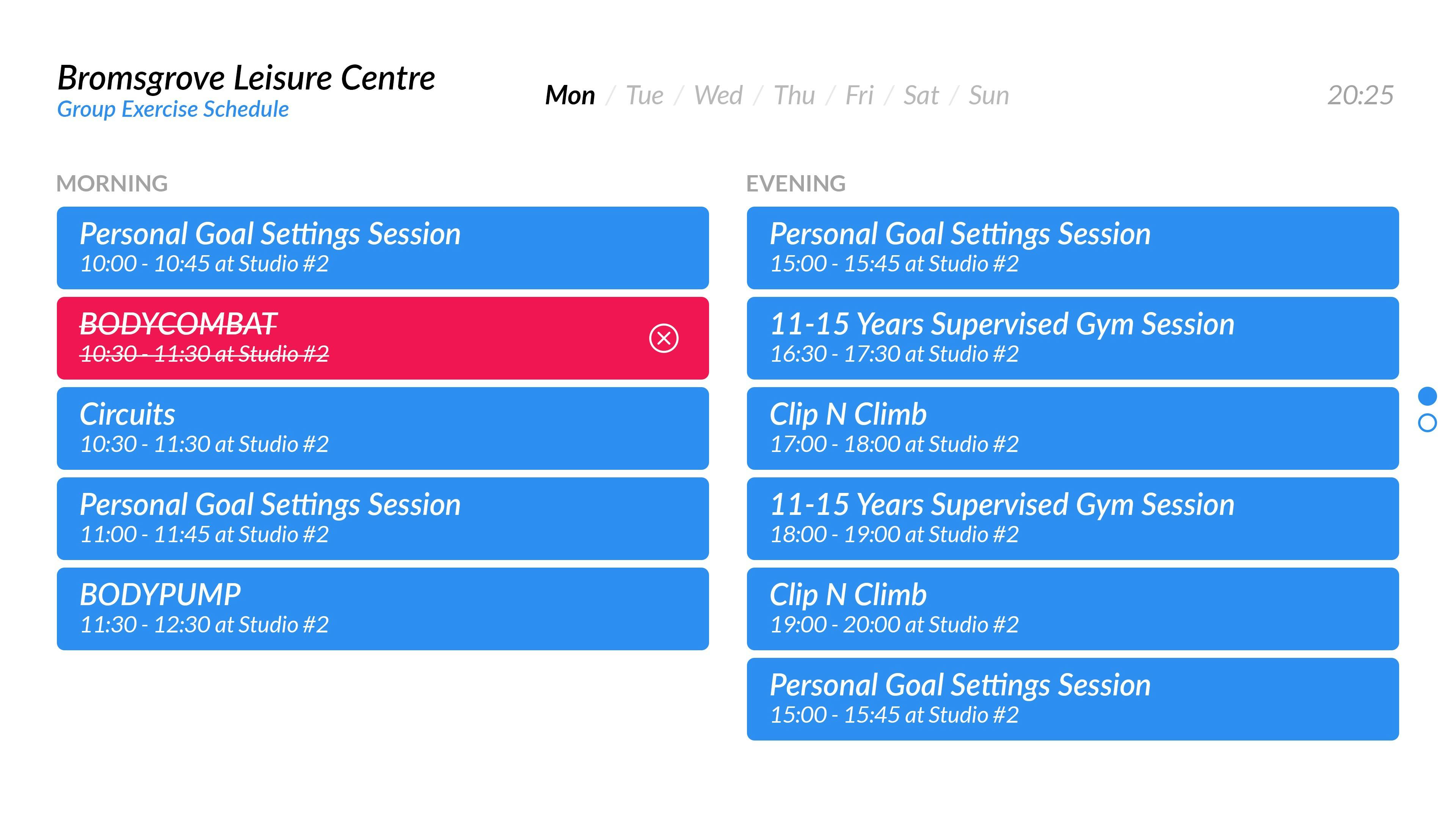 3. The new Screen.Cloud
Our long-awaited website update is here! (Well, at screen.cloud to be exact). The aim of the redesign was to create a website that makes it as easy as possible for all of our customers to reach their digital signage goals. Whether that's putting all of our resources like details of our webinars, blogposts and videos in one place, to splitting up our apps into useful areas such as apps for communication and apps for business.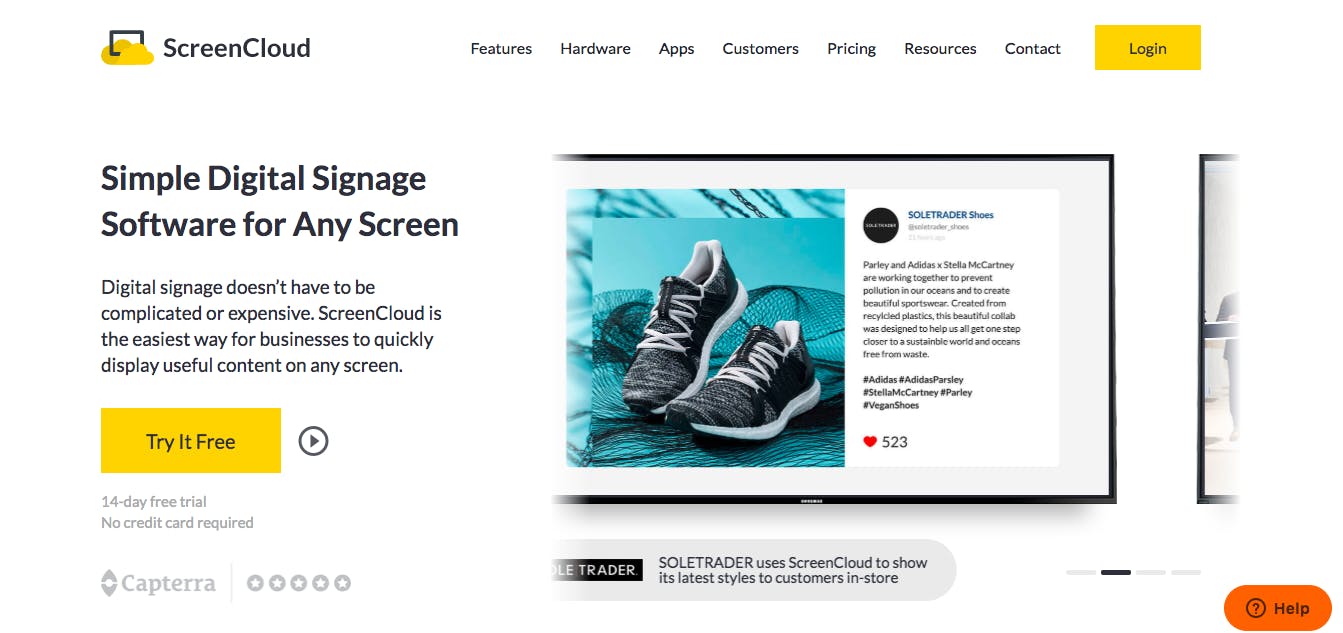 We hope you love it and if you'd like to give us some feedback, we're all ears! You can grab us on hello@screen.cloud.
4. Want to work at ScreenCloud?
As you can see more on our beautiful new careers page, we're currently hiring for positions in London and Bangkok. At our last count, we had people from 15 different nationalities working within the team, so you can bet your bottom dollar that we're a pretty diverse bunch. Luckily we all have the same vision; that digital signage is going to be a pretty exciting place to be in the next few years. We see the future of screens as just as integral to how we communicate as the web is today or, dare we say it, even social media.
If you feel like that's something you could get on board with, head over and check out our job openings.
5. Message from corporate
If you've ever received a message from corporate you'll join us in being confused about the way some companies still choose to communicate with their employees. Almost as though they aren't real people. At the same time, there are plenty of companies and thought leaders who are absolutely rocking it in the corporate communications field and we think they should be recognized.
Enter our bi-weekly round up of must reads from the communication world. This week we're looking at the importance of believable company values, how to write good pitches and what real productivity looks like within a team.
Check them out here.
If you have questions, requests or ideas we'd love to hear from you — get in touch at hello@screencloud.com