Getting your digital signage marketing strategy up and running is one thing, but getting your team to buy into it, and want to share information? That's a whole other matter.
We've spoken to companies who have an entire committee dedicated to keeping their screens fresh and exciting, through to Digital Signage Managers who are championing the use of screens to students, parents and teachers everywhere.
When it comes to great signage, it's often the people behind the screens who make the magic happen. In this guide, we'll give you six ideas to get everyone to buy into your digital signage plan.
1. Create a digital signage internal launch
Humans are creatures of habit and the reason is because we're fearful of change. In neuroscience, it's thought that change provides the same response in the brain as loss. We're wired for habit, and anything new or outside of our regular routine and habits can drive panic.
Which is why when you introduce the idea of sharing content via digital screens, and it's never been done before, some colleagues may feel resistant.
So how do you help them circumvent the fear that comes with change? You make the change seem exciting. One idea, is to create an internal digital signage launch.
Video companies, like the guys at Wistia, do this when they have a new video to share. They setup in their office, with a big TV screen, popcorn (plus a couple of office dogs) and they share what they've been working on.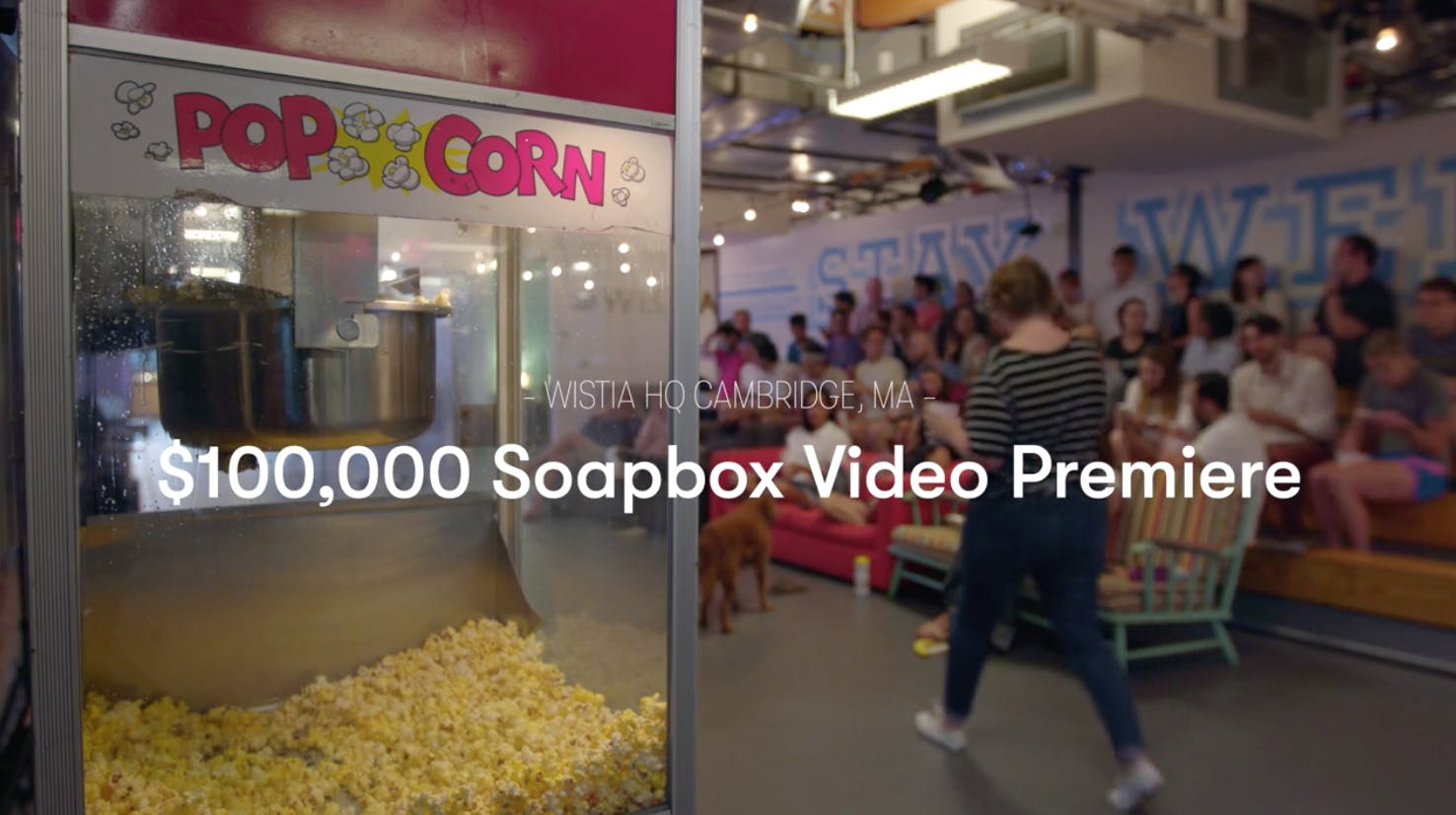 Wistia's One Ten One Hundred series premieres looked pretty awesome
Creating a "screening" of your new digital signage display helps everyone to feel onboard, and gives you a chance to turn fear into excitement.
2. Share the benefits
Digital signage offers benefits, whether that's for better internal communication, ease of sharing information or better retail sales. This is why you're investing in it right? To reap the rewards.
Sharing those benefits with your team will help them connect the dots between the screens and the outcomes. Maybe it could even help them to achieve some of their own goals, or reduce some of their pain points?
In a school, this might be sharing how departments can use the digital signage screens to engage students and get more sign-ups or participation.
In an office, this might be sharing how the screens will keep everyone updated with the latest news, so that no one feels left out.
3. Ask for involvement
In the book Buy-In, Business School Professor John Kotter's research shows that 70% of all organizational change efforts fail. This is often, as the name suggests, because there isn't enough buy-in from the people around the idea.
This Hubspot guide on how to share a vision with your team has some great advice on how to get help crafting your idea with the help of your team.
Some of the ways that you could specifically do this in digital signage might be:
Give every team a channel
Rather than asking for input, why not hand the reins over? In digital signage you can give every team, or person, their own "slot" and allow them to fill it with the content that they deem is important. If they're someone who has a lot to say, this will be the perfect medium for them. If they're less confident, it's a chance for you to work with them to hone their perfect digital signage slot or playlist.
Share how it works
For many, digital signage is a foreign concept. This is your chance to share your learnings around what it is and how it works. Why not hold a 25-minute learning lunchtime session, or record a video using a tool like Loom (this is a favorite method in the ScreenCloud office) so that they can brush up on their skills?
Leave room for experimentation
Digital signage often takes a degree of test and measure to find a strategy that really works. Why not set up a "test" area with a screen, like an old PC monitor or a TV screen that isn't public facing, and let your team play around with content? This will likely give them more confidence to feel their way to great content.
4. Refresh content often
You know what's worse than no digital signage? Digital signage showing outdated content or CNN news on loop.
To get people to buy into your digital signage, they have to know that what you're showing is worthwhile. This goes for internal employees, but also for your customers, students or office visitors. Set a schedule or calendar invite for a "refresh check" and use it as a chance to audit content and remove anything that's outdated.
Simple digital signage apps like Noticeboard, Google Slides and apps that auto-refresh themselves, like Twitter or Instagram, are great ways to ensure there's always something worth sharing.
5. Measure results
You know what gets people more excited about a new marketing initiative? When they begin to see results. If you're creating a display for internal communication, this might be following up with a quick poll to see how your screens are doing (we like Slido for this).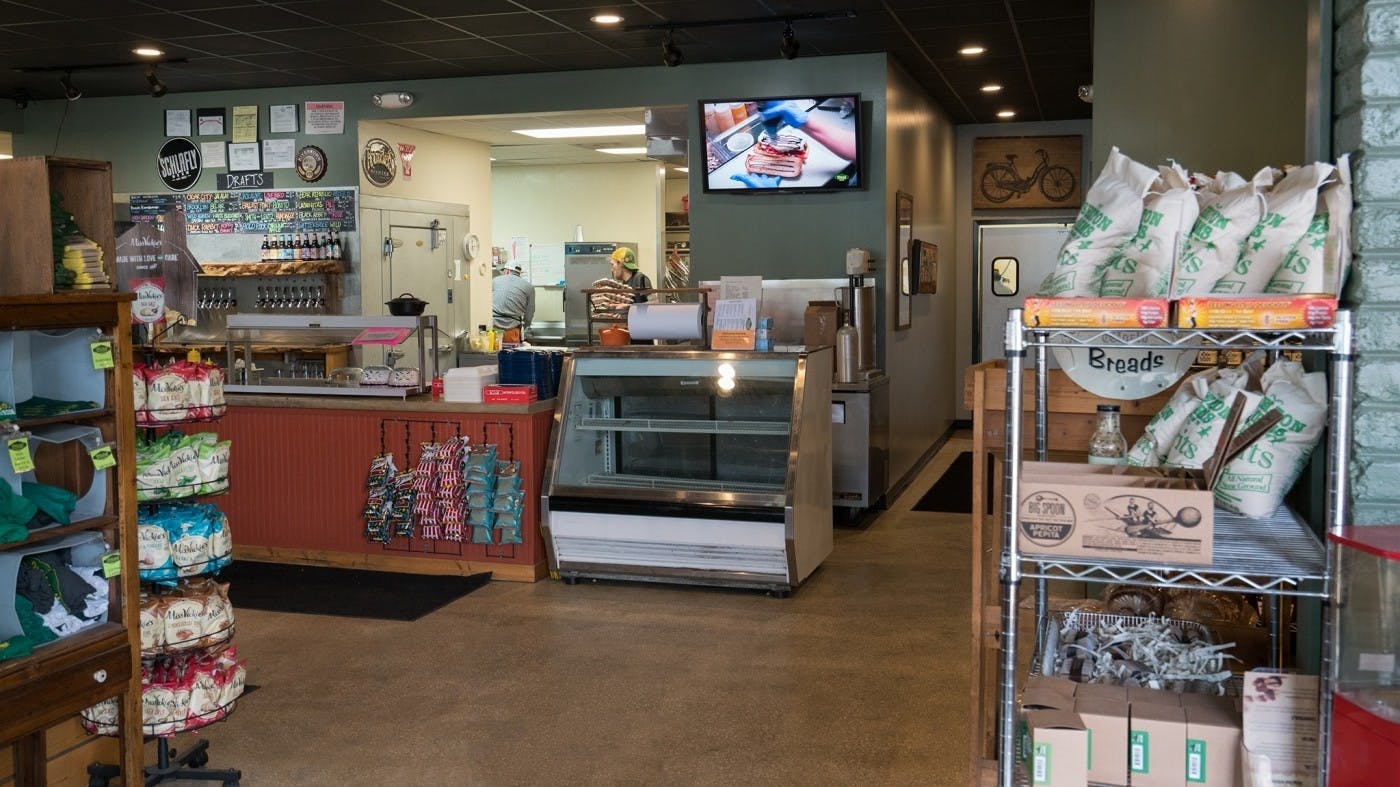 If it's marketing for your store, or café, check out how Mitchell's Deli displayed short-term items and was able to measure how many were sold using its digital signage displays.
6. Form a team
Want to achieve more than you could on your own? Sometimes it's worth forming a digital signage committee or team. This spreads the responsibility of your digital signs across more people, and helps you to get more ideas on what to show.
This team could meet once per month to review content and brainstorm new ideas. You could also share out different elements, like the design of your digital signs, social media displays and customer promotions.
Ready to set your team on the path to digital signage success? Give our trial a go at screencloud.com/getstarted or if you're already a customer, why not learn more about digital signage strategy with our digital signage university courses.