The office is not just a place for people to work. It's where company culture is built, where relationships grow and where those working for you become firmly entrenched in those magic words: 'company culture'. And having great company culture is no longer just an option. Employees today consider it as much (sometimes more) than they do salary and perks. 
Secondly, we spend quite a lot of time within the office environment. More than we spend with our friends, at our favorite bookstore or in the gym, at least. A good reason to make your office a nice place to work in, right? 
In our mind, there's one simple answer to this office conundrum: digital signage. Here are a couple of reasons why digital signage (the idea of placing content on screens around your office) can become your new best friend when designing the look and feel of your company's physical space: 
Easily adaptable - wall art may seem like a good idea at the time, but it's difficult to change if you get bored. For most companies, office space is rented and therefore limited on creative license. Enter digital signage screens. Screens are easy to attach to the wall and the content can be changed at the click of a button. This gives you a world of possibility on what you can show, when you can show it and how easily you can change it. 
Cheap and easy - digital signage is no longer just for the big boys. With something like our ScreenCloud Signage platform, a consumer-grade TV screen and a handy device like the $40 Amazon Fire TV Stick, you're good to go. Technology you already know and use, helping you create awesome digital signage displays.
If you're a larger business, we do think it's worth the extra investment to get a commercial media player, like our ScreenCloud OS device, if you want the extra benefits a more business ready media player has to offer such as a more processing power to handle demanding content, better build quality to help cooling the unit to run for longer periods of time and extra security features to prevent tampering.
Apps, apps, apps - if you do have a TV screen already in your office, chances are it's blank at this moment in time, or showing something out of date. Am I right? The biggest bugbear of office marketers, IT pros and business owners is not having anything good to show. Well life is about to change. With modern digital signage your screens can utilize apps to create content for you. From social media, news feeds, booking schedules, company presentations and more. 
Here are five of our favorite applications for digital signage within the workplace, all of which can be found waiting for you in the ScreenCloud App Store. More importantly, they're all included in the monthly cost of a ScreenCloud account (just $20 per screen) and we're adding new ones all the time!
Social media is the shopfront of your company and it says a lot about who you are. It's the perfect way to introduce new team members, show off great work from the marketing team and keep everyone on board with the company brand. There are also the practicalities of having your social media feeds live on the wall for super-fast customer response rates and insight into the latest trends. 
Last little bonus: your social content is already created! Which means in minutes, you can have a fresh, up-to-the-minute display live on your wall.

In digital signage we know how easy it is to get social media up onto the screens within your offices. Why? Because the ScreenCloud App Store is absolutely teaming with social media apps. 
Enter Instagram, Twitter and Facebook galleries for those times where you just want to see what people or saying or how a hashtag's doing. Single social media channels are only half of the story though. Social media dashboards are a powerful way to pull in all of your fantastic content, customer testimonials and live content into one visually pleasing display. Checkout our partners which include TINT, Strea.ma and SocialHUB for some killer social media displays.
The example from TINT below shows how you can create a live stream of content running from Instagram, Twitter and more. For music buds, SocialHub even allows you to pull in content from SoundCloud and Spotify!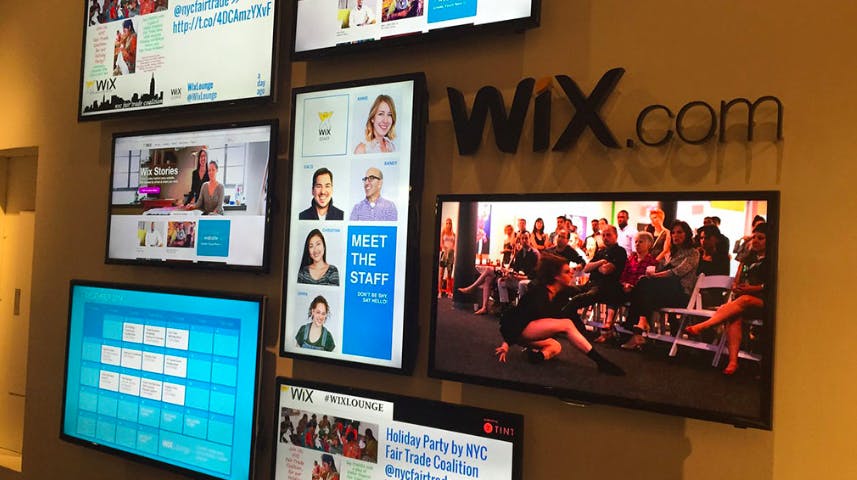 Company information
Naturally, you sometimes want your screens to show company information. We find in this instance, visuals do well. Whether it's the latest sales figures, your Google Analytic stats or key quotes from your AGM. 
Microsoft Power Bi and Google Slides are two powerful apps that do just that.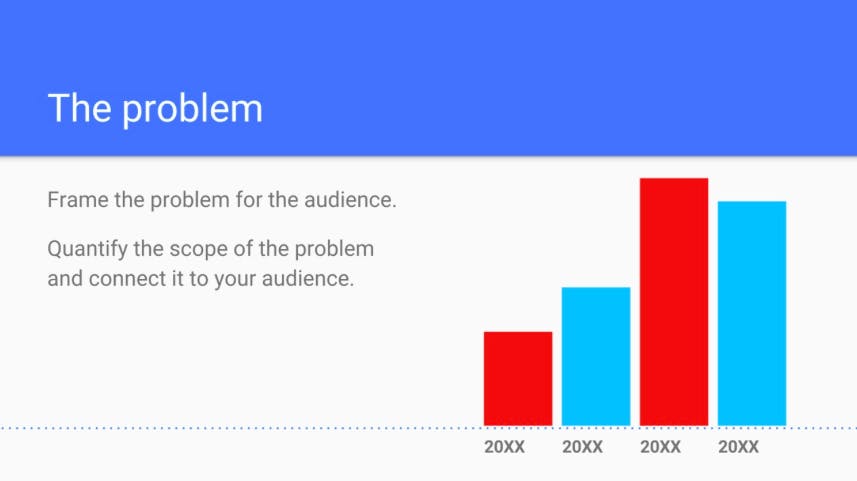 With Google Slides you can easily build presentations online or import the ones you already have in Powerpoint or on other platforms. You can then choose how long you want to show each slide for. Great for lobbies and receptions where you want to transmit the important info for everyone to see!
Microsoft Power BI helps you to create visual representations of reports and company data. From countries you currently serve, through to financials, percentages and charts. It can be used to tell the world how your company's currently running or to give an insight into who you are and the causes you support.
Never worry that there's a lack of company knowledge or culture again. It's all right there, up on your screens!
News and RSS
If there's one thing the ScreenCloud App Store excels at, it's keeping your office up to date with all of the latest news. We have a wealth of apps to choose from that give you up to the minute headlines and top stories including:
Sky news
Aljazeera news
BBC news
CNN news
ESPN
We also have specialized apps such as Financial Times and TechCrunch to import specific news from your industry. If video content is important to your organization, then try the Reuters TV app, which creates 15-minute video summaries of the latest news from Reuters TV, the perfect snackable-sized content.
The benefit of introducing news feeds into your office is twofold. Firstly, it keeps your staff members sharp. When a client calls, they can chat about topics of the day and when they go to a meeting they're well-versed in the latest financials. Secondly, it builds a nice buzz and talking point throughout the office. 
When the Rio Olympics games were playing out last month our team were excited about the events but found that they were either on too late or clashed with other activities. We made sure our office screens were filled with the latest updates and media charts, so that they could at least catch the highlights.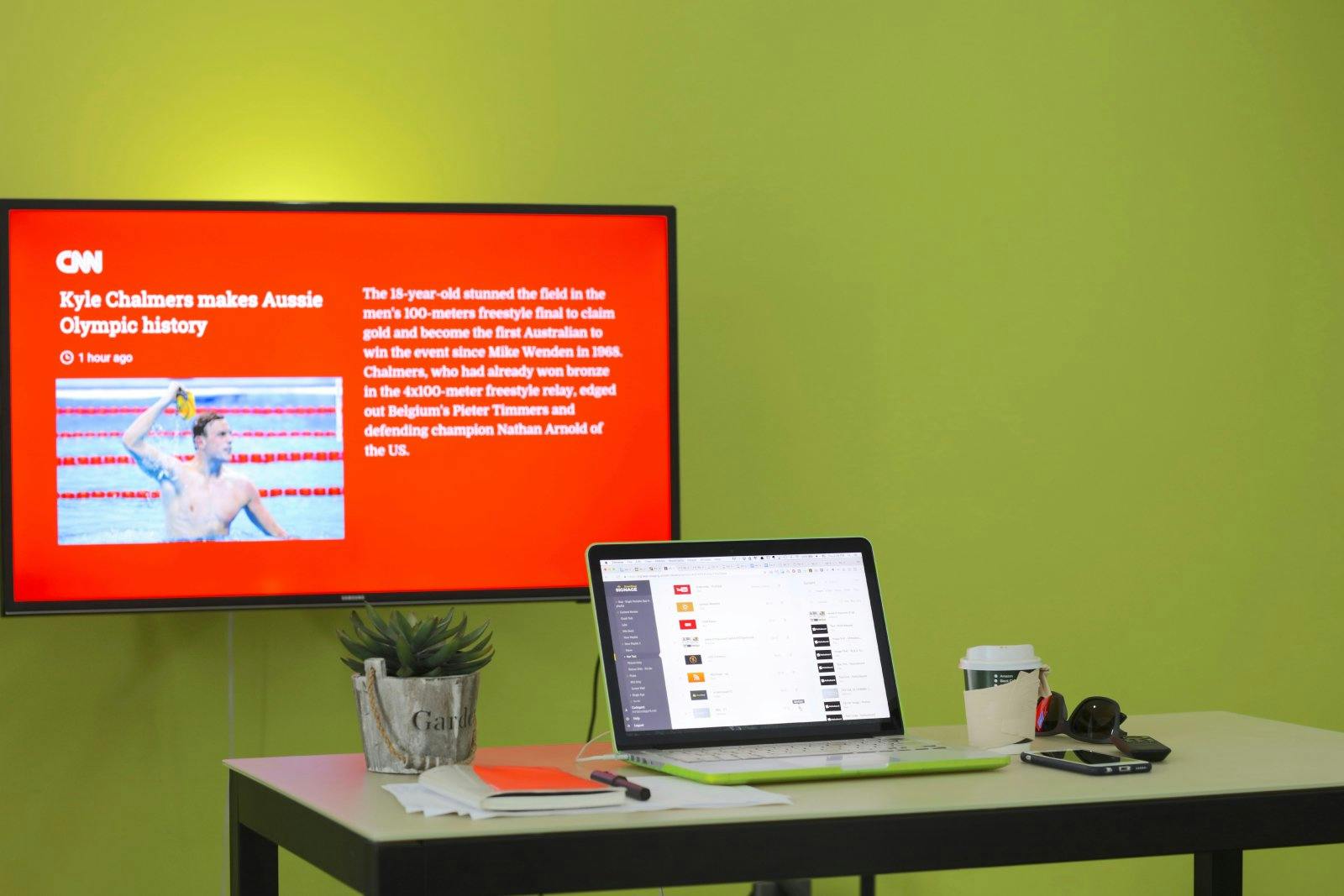 The ScreenCloud RSS application also allows you to create your own feed of blog posts or news updates. Ideal for tailoring what you want your screens to show to your industry, or even your competitors!
World clock
Simple is often best when it comes to digital signage. What do you employees need to know almost every time they walk into the office? The time.
Not just any old time either, world clock allows you to pull in timings from any country in the world, which you can adapt and change depending on who you're working with at that time. 
It also has an insanely good UI to make your content look pretty, so there's that too.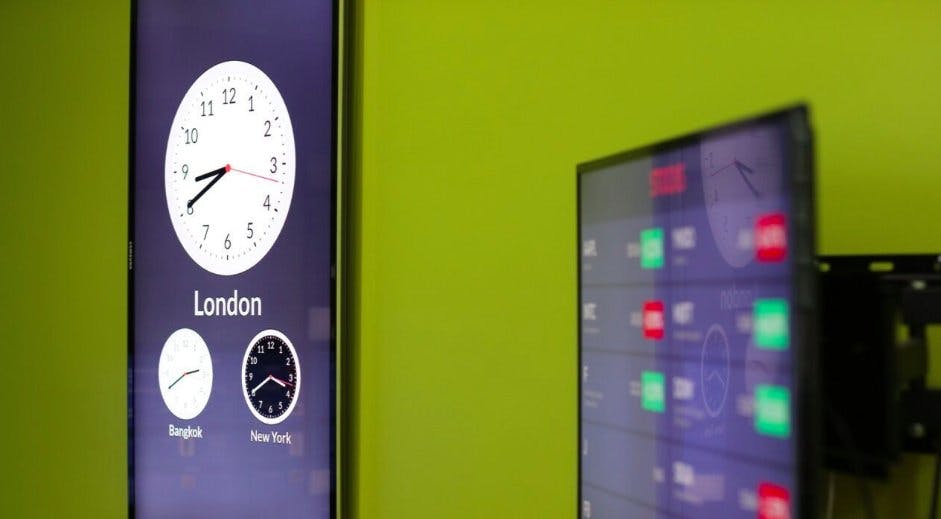 Meeting rooms and bookings
In our world, digital signage is something that looks good, but works hard too. Enter one of our awesome partners: AskCody. This super simple software allows you to schedule and manage all spaces within your office set up. No more fighting over the meeting room! With AskCody and a simple screen setup you get a quick glance at all of your bookings.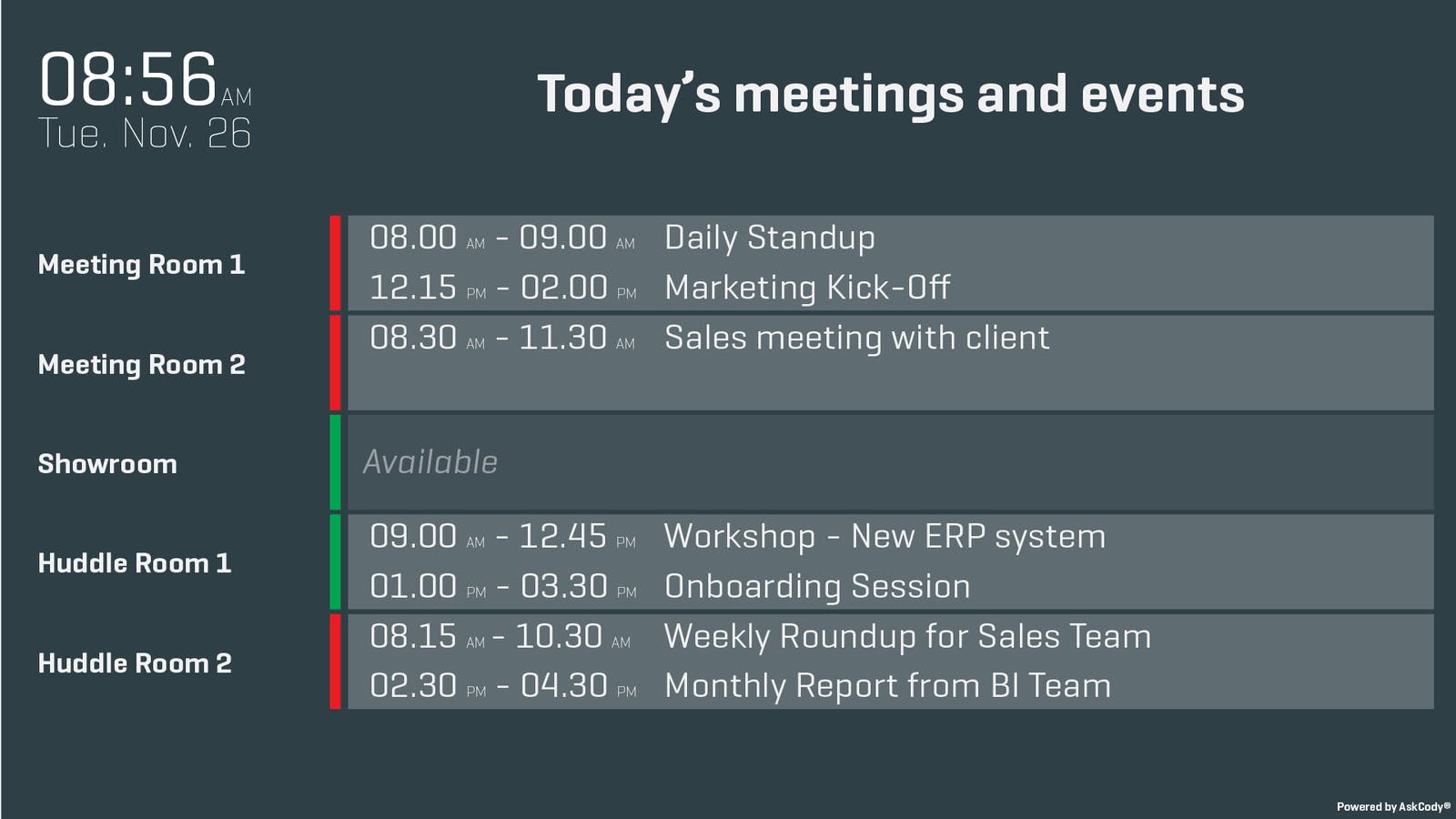 The AskCody product suite simplifies how you book meetings and updates instantly, to ensure no cross over. You can also check in visitors and create wayfinding.
The result? More productive staff, a better use of space and an awesome office that uses digital signage to enhance better communication all round. A win-win in our eyes.
The reality is we're all here to make a living and contribute something, so the space we work in is really important. Digital signage is an actionable way that any company, big or small, can change up the workspace and create physical content that's meaningful. We're here to help you along the way, with really simple digital signage software and apps that make it come alive. 
To get started today sign up for your 14-day free trial at screen.cloud/signage and let's see what we can do together.