We'd all like to work in an office that looks like something out of a startup movie right? You know the tropes; office slide, free donuts, all that other good stuff. But in today's age a lot of companies aren't investing in office spaces. They're taking up desks in coworking buildings, or encouraging employees to work from home.
Which means that even when you want to create the coolest office in the world, you might not have the facilities or the permanence to do so. Which is why we've put together 7 creative office space ideas that anyone can implement, anywhere.
1. Provide water cooler content
You know when you're a kid and you're desperate to go up to the pencil sharpener? Well that's a little like an adult going out for a cigarette break. It's down time. A chance to step away from the screen and be engaged by something other than work. Nowadays less people smoke, but plenty take a break by heading to the water cooler, or to the kitchen.
You know what's a cool office space idea? Placing content in this zone, to engage employees while they're grabbing a water, or making a cup of coffee.
At Desklodge, a coworking space, this is how they help different companies to meet each other and share skills.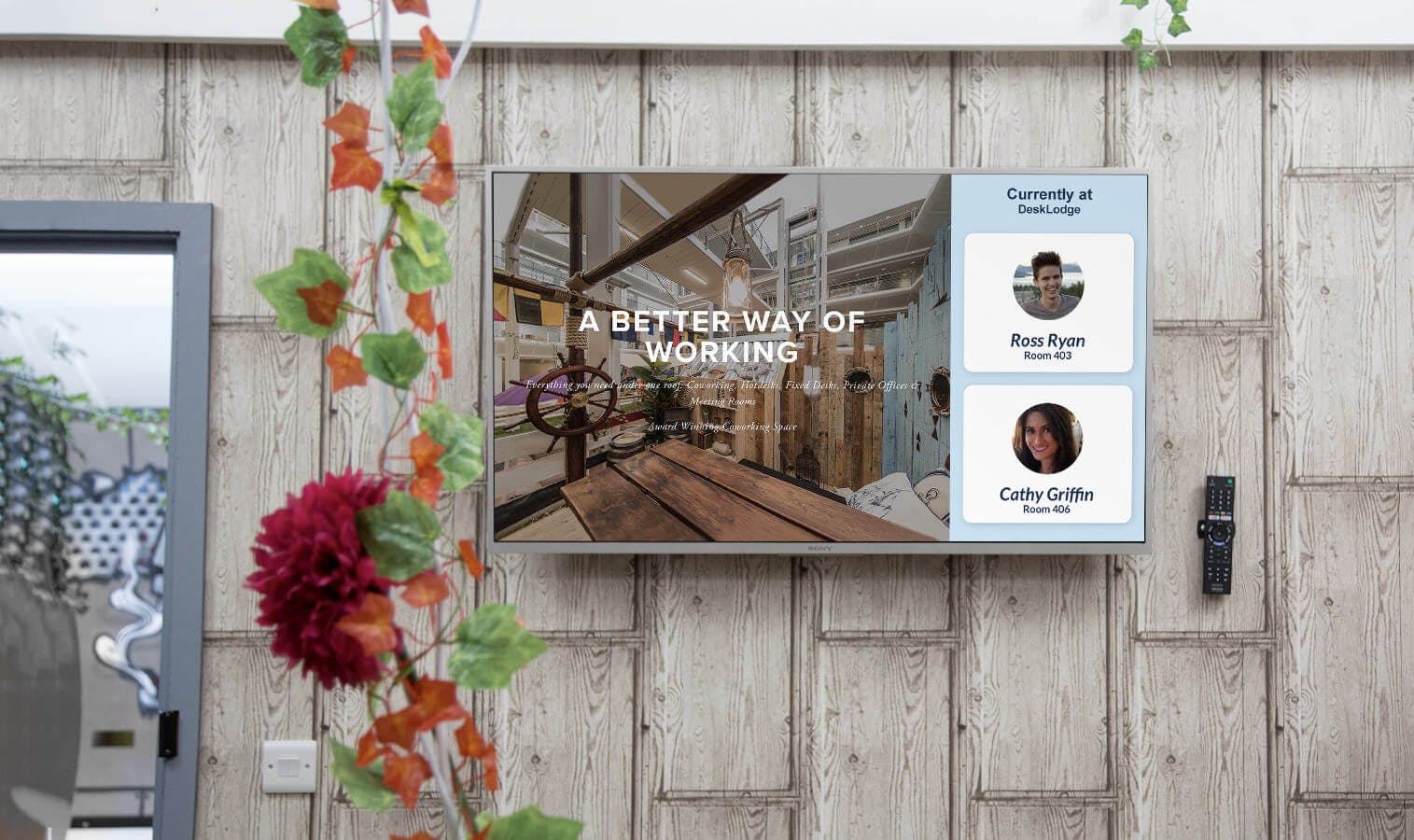 "The most popular screens that we have are the ones above the kettle. People are stood there waiting and they're hanging around for a couple of minutes - having the screen right there engages people.
They'll say "oh look there's you, I didn't know you were doing that". So people within the coworking spaces will end up meeting each other. I don't think they'll ever realise that it was through the screens that they met but it helps people to naturally know what's going on without having to interrupt them.
Of all the ways we connect people it's by far the simplest and the most successful that we've tried so far."
By setting up a screen, or even an ipad, it's really easy to place content in places where people might see, and learn something from it, within your office space.
2. Create a company sound
If you can't change the space around you easily, why not change the sound? Creating a company jukebox allows you to merge all of the different tastes from your office and create your own "office sound" that reflects the people working within it.
An easy way to do this is through a tool like Spotify. That way, anyone with a Spotify account (even a free one) can access your playlist. This helps even those working remotely to tune into the office sound and feel connected.
Check out this great guide on how to get setup with a company playlist and even integrate it with Slack if you want to get super nerdy (which we always do).
3. Office artwork
Dr Craig Knight, who studies the psychology of workplace environments, found that those who worked within an environment containing art and plants were 15% more productive than those without.
If the participant was allowed to choose where to put the art and plants, their productivity was twice that.
Which is a great incentive for creating an office space filled with items that are creative and inspiring, outside of just the tools needed for the job.
4. Screens that react
Personalization is big business in marketing. From jars of marmite, to sneakers, notebooks and mugs, are you even a consumerist if you didn't get at least one personalized item for Christmas last year?
In offices, the environment is rarely personalized. Why? Because it's hard to do. You have a ton of different people working under one roof, you might not be allowed to change what's on the walls or even what's pinned up.
So how can you create a personalized environment?
One idea we love, that a ScreenCloud customer actually came up with, was having a welcome board that greeted employees by name as they came into the office.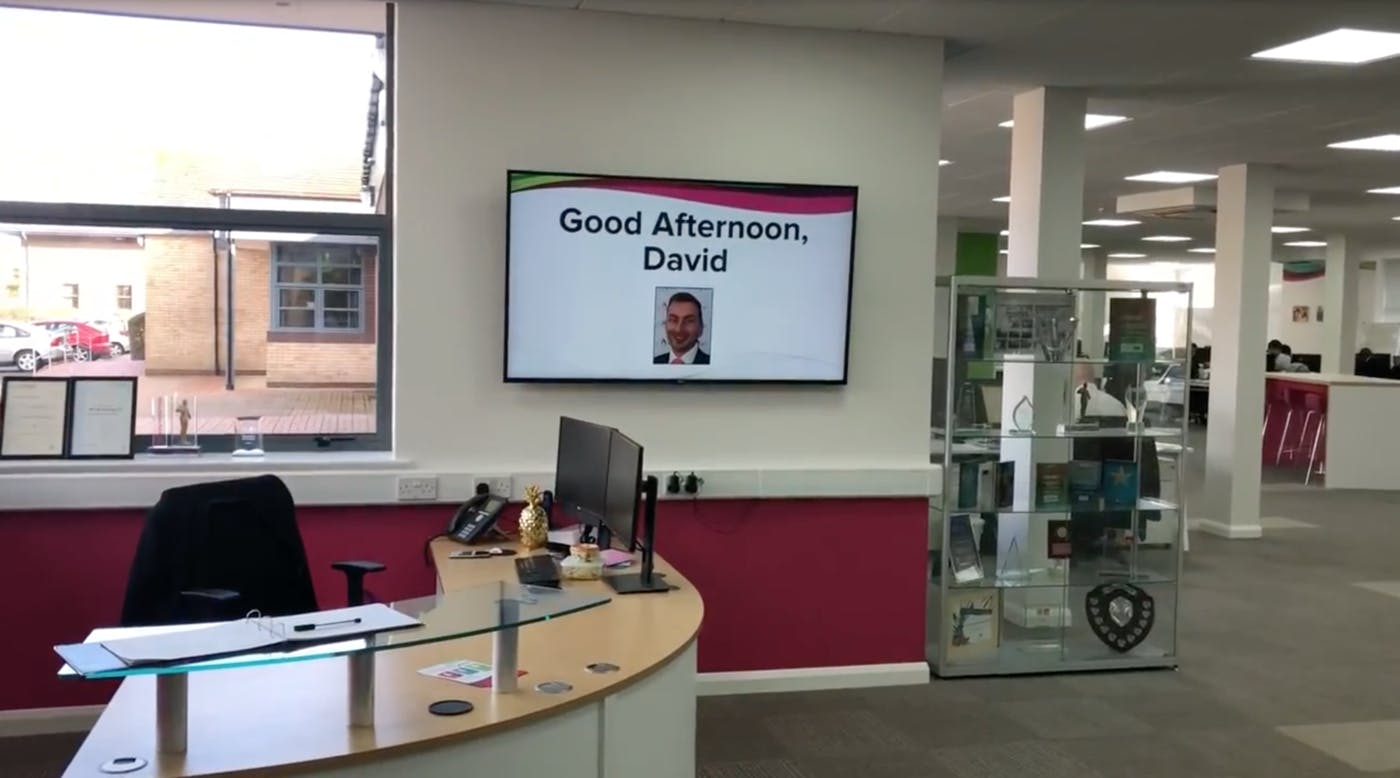 Not only did it greet them by name, but it also flashed up if they were having a birthday or work anniversary and added a quiet round of applause.
Way to make employees feel special right?
Read more about how David did it here.
5. Street food lunches
How many times have you had the same boring sandwich or Pret salad at work? Too many is probably the answer.
Something we love in the R/GA office where our London team works, is that there's nearly always a cool street food set up in the downstairs café. It's rarely the same thing twice, which means some days it'll be Vietnamese Bento Boxes and other days it'll be burritos.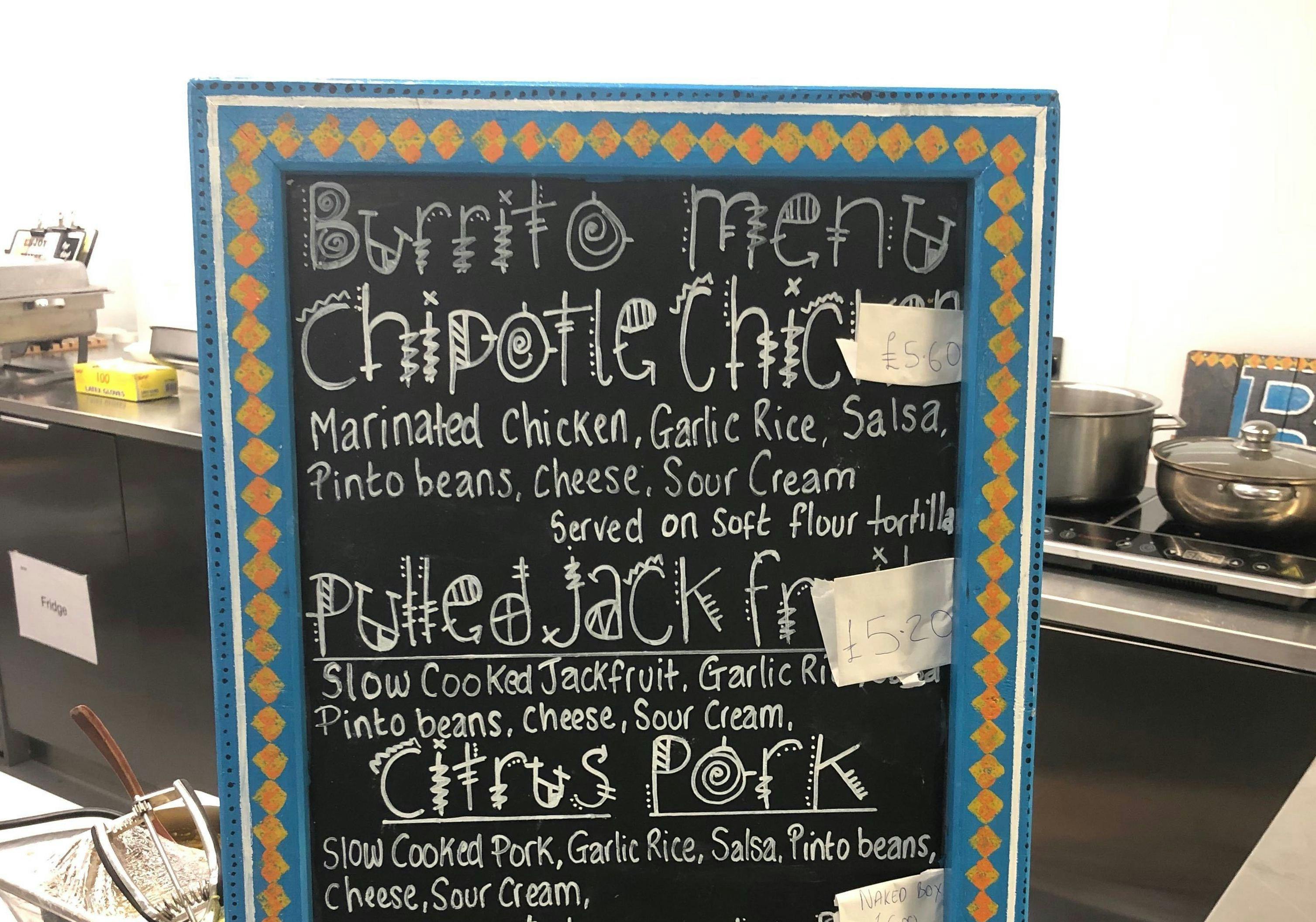 Inviting different street food companies to provide staff lunches is a creative idea that will keep everyone full, interested and possibly even healthier. Plus you get to support some awesome foodie startups at the same time.
6. Staff gaming boards
You have 100 points to give away to your colleagues: who do you give them to and why?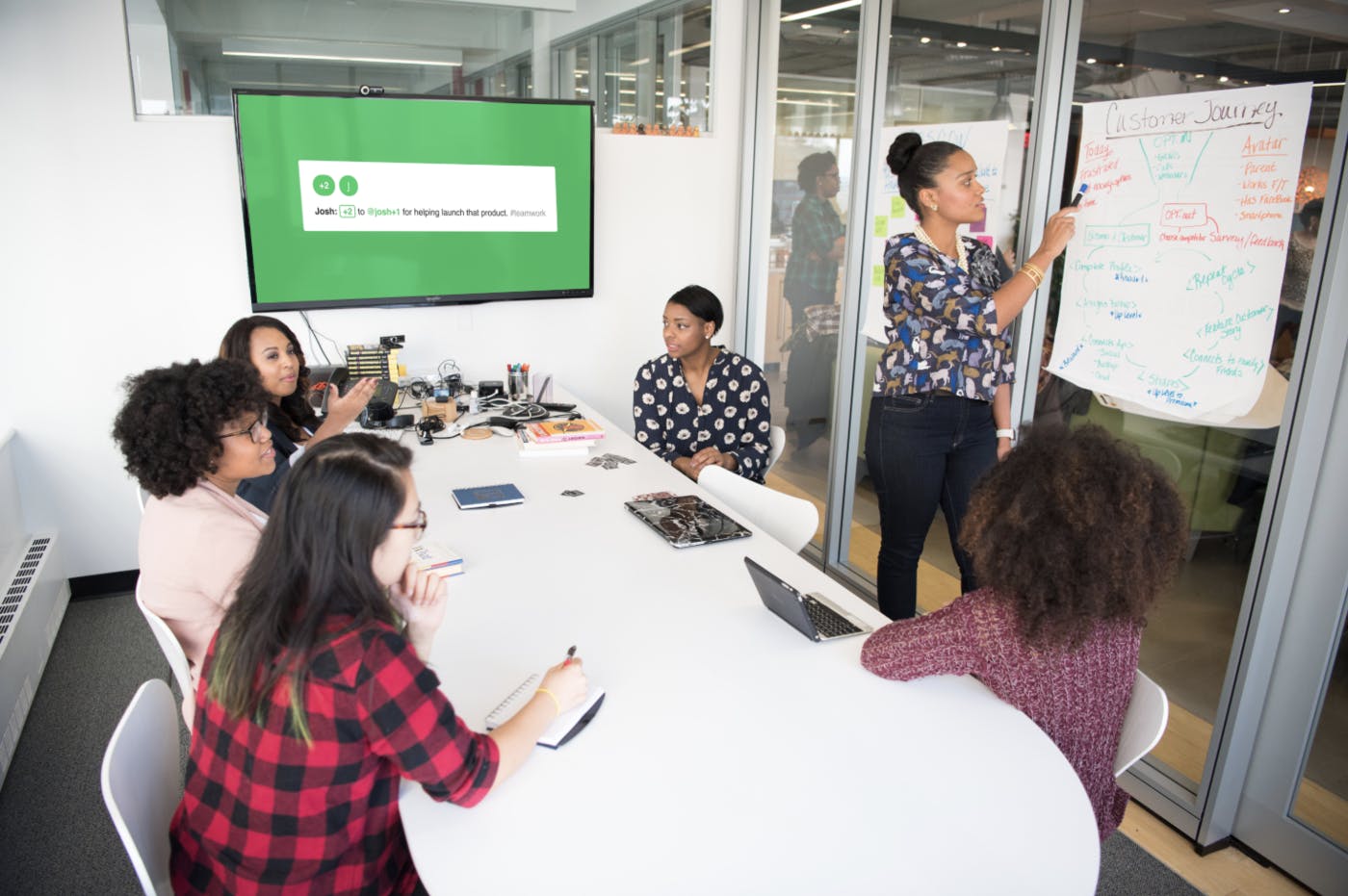 This is what Bonusly does. It gives employees a way to get involved with company games and challenges which focus on recognition for those who have done something smart, or kind, or cool.
When you get points, you get prizes.
If it were our office, we'd use that system and create a gaming and reward centre. There are plenty of ways you can do this like:
Using the Bonusly app to share your points boards on a digital screen in your office
Set up a "prize station". Every employee (or the company) can donate a prize like a book, an unused gift set or even a voucher for their time, that winners can pick from
Set up a gaming or quiz area where people can compete to win additional points or prizes
7. Think cool café over office
When you go to visit the ScreenCloud Bangkok office, you might be surprised to turn up and realize that it's actually a colonial-style house. Because that's the thing; when you're looking at office space you don't have to go for a traditional bricks-and-mortar glass fronted building.
Think about the environment that's most comfortable for most people. Usually it's your home, a cool café or somewhere you love working like an upstart library space. Why? Because these environments are designed for comfort.
You don't have a wheely chair in your living room at home because it's not comfy. Think of your office like a cool café. What items, areas or refreshments would you need to create this vibe?
Soft music playing in the background? Delicious coffee? Comfy chairs? All of these could be small tweaks to help you redesign your office space into something far more welcoming.
Do you have a cool office space? Let us know @ScreenCloud. You might also like to check out these 7 ways to communicate more creatively within the office.