Publish content to your screens directly from Microsoft Teams
Learn More


Playbooks
I'm a small business - can I use digital signage?
The answer is yes and here, we explain why.
This is an age-old question that we hear a lot. Can I use digital signage if I'm a small business? Is it going to be too expensive? Will it be manageable for my team?
Gone are the days where digital signage was reserved for the big budgeters only. Those thinking digital signage is expensive, are probably thinking about the camp of large billboard advertising in key locations. And yes, if you want your ad to go up in the centre of a city and be viewed by millions of people, that probably is going to be out of reach.
But digital signage on an individual level is the same discipline as social media, email marketing or website building. Where expensive systems and heavy-load content management systems have been replaced by quick cloud-apps and user interfaces a small child could navigate.
Here's a cheat sheet on everything you need to know that would benefit a small business looking to use a digital signage system like ScreenCloud.
Free trial with no credit card required
Of course, our software is try-before-you-buy friendly. In small businesses things need to get done fast and so you aren't gated behind long sign-up processes and procedures. When you head to the ScreenCloud site, you get a 14-day free trial and a signup form that asks for your company name and email. No credit card details until you decide you want to sign up and no lengthy calls or consultations. Our system is built to be easy, so there's nothing stopping you from getting started as soon as you're ready.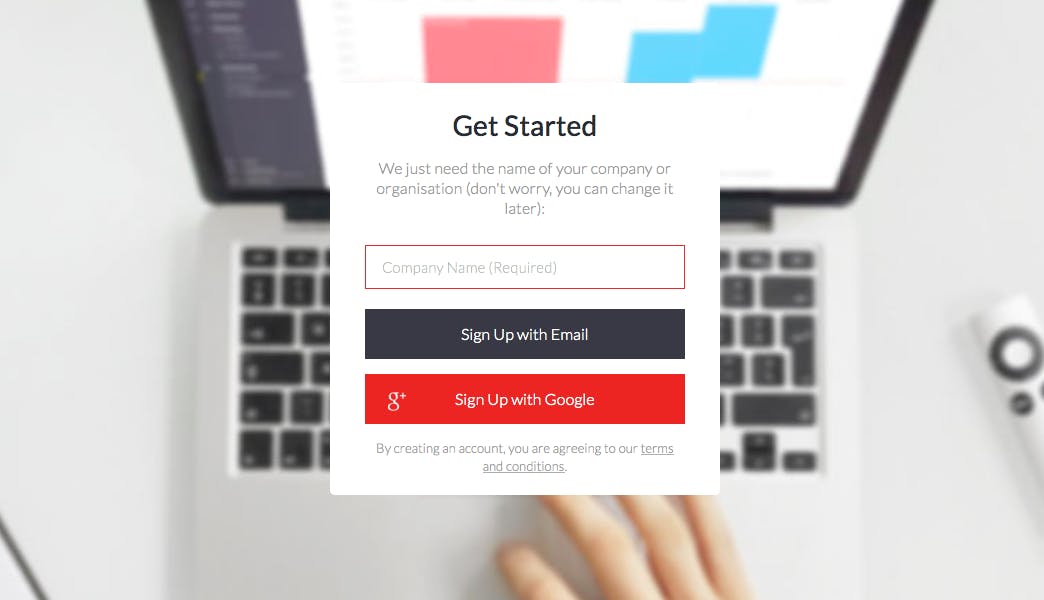 Hardware you already own
ScreenCloud can be paired in one of two ways. Firstly, on any Android TV you can download ScreenCloud from the screen's native App Store. Then with any non-Android TV you can add a cheap media device such as an Amazon Fire TV Stick 4K or a Chromecast with Google TV, connect to an App Store and download ScreenCloud from there.
This means no rushing out to buy more screens, no trade in on old hardware and a solution which pretty much fits the hardware you choose, not the other way around. For a small business, this reduces costs, as any TV screen that's already in house or on offer at the local hardware store can be used.
If you're a larger business looking to get into digital signage, we recommend getting a more digital signage ready device to streamline deployment and get access to features like minimized security risk and over-the-air updates, like with the Station P1 Pro. Our Station P1 Pro device comes with ScreenCloud's software pre-installed and is designed to work perfectly with ScreenCloud as it is the only app that runs on the device. But, if you prefer a Windows or Chrome operating system, then the Intel NUC Celeron or Asus Chromebox 4 should do the job
If you need more help deciding, take a look at our hardware selector tool.
Use content you already own or create from new
For small businesses, content creation can be the barrier to entry. With limited design and marketing resources, how are you supposed to get content up onto the screen that actually looks good? We've designed a two-point system that makes content a breeze.
First, you can add any content you already own. Images, videos, PDFs, presentations, website URLs. Practically any material that has been useful to your business over the last few years is going to be great for your digital screen. Use the content library to upload, organize into a playlist and that's it - great looking content, optimized for your digital screen.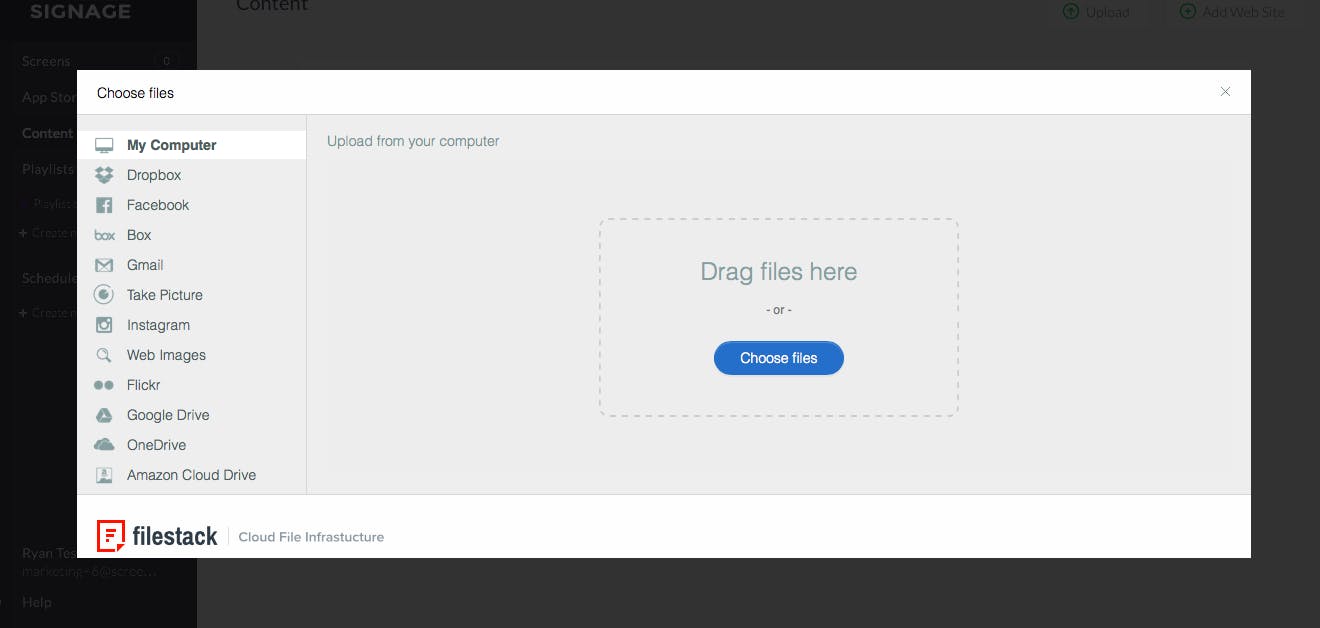 Then there's the ScreenCloud App Store. This is where 50 simple apps live, designed to help you put content on your screens really, really easily. Apps are all included in the price of your screens, so you can add social media feeds, YouTube playlists, dashboards, Trello boards, Slack chats and more for free.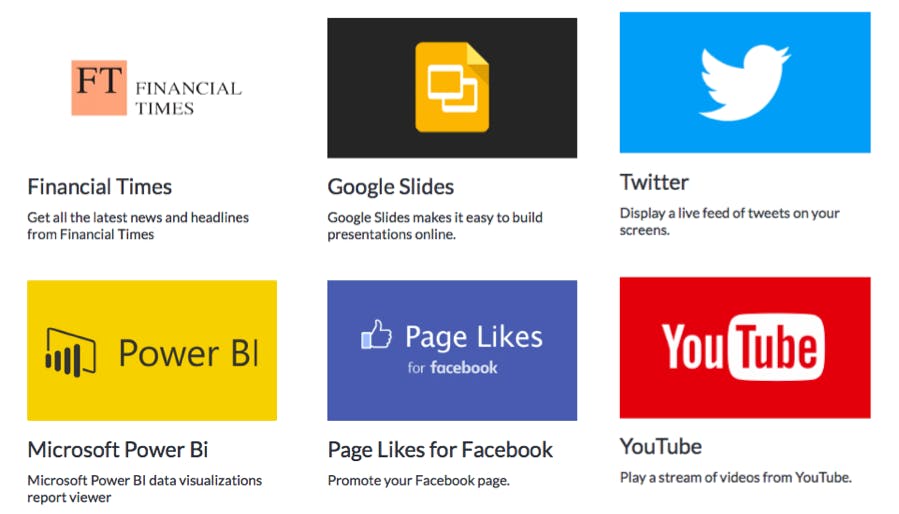 Drag and drop content into playlists and schedules
You have your hardware and your content, so how does this become a manageable, fully-working system for your small business? Namely, through playlists and scheduling.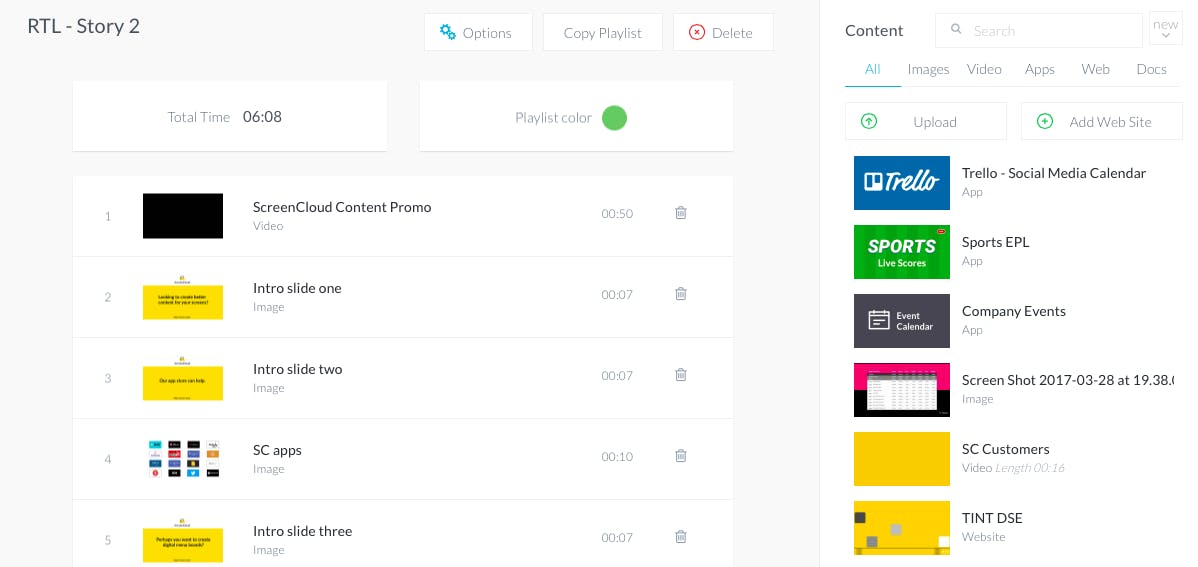 With playlists, you have all of your content on the right-hand side ready for picking. On the left-hand side is your playlist. Simply drag and drop content from right to left, re-order it as you see fit, type in the length of time you want it to show for and that's it; job done.
You can upload new content with a click, delete content with a click and make changes as many times as you like. The advantage of using a web-based player paired with playlists is that changes can occur whenever you like, from wherever you like. Log in, change your playlist and the new one begins playing on your screen, even if it's a million miles away.
Then there are schedules.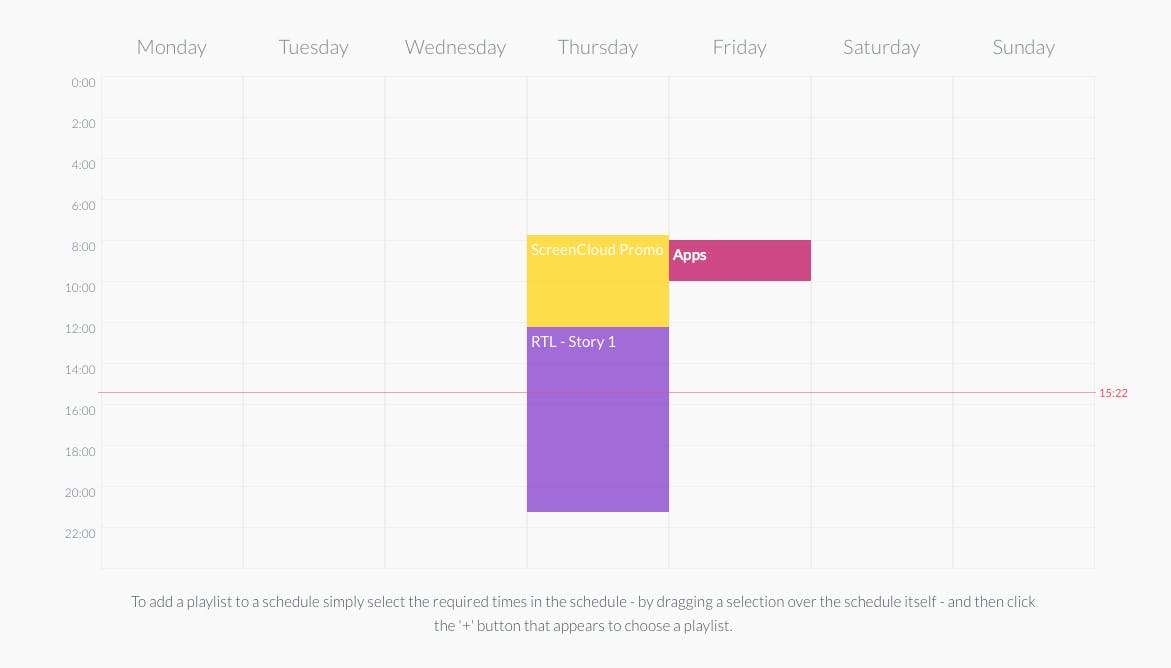 With scheduling you can select one day, or all seven and set up specific playlists to play when you want to see them. So "breakfast menu" playlist only plays between 8am and 10am and "lunch menu" kicks in at 12. You can show certain playlists on weekdays but not on weekends, on holidays or even at specific break times throughout the day.
Playlists and scheduling together give you full control over what your screens show and when, making small business digital signage way more effective.
Low and flexible cost
After the initial free trial ScreenCloud costs $20 per screen, per month. This is monitored by the number of screens you have added to your account. Connect a screen partway through the month and only get charged for the rest of the month; disconnect a screen and your account gets credited with the remaining time.
This makes digital signage a flexible marketing option for your small business. If you only need the screens at certain times of year, or on certain days, that's all you get charged for. If you want to add, remove or edit screens at any time, there aren't tricky cancellation or billing processes. Delete the screen and you're done. This saves on cost and makes the admin side of managing your digital signage easy, which in a small business, is exactly what you want.
In summary: digital signage for your small business
Here's a checklist on why you absolutely can use digital signage for your small business:
Easy setup, free trial and no credit card details needed
Start at any time - no waiting for consultation calls
Low cost
Adapts with any TV screen you already have or want to buy
Simple to setup
Content management system that anyone can use - no training required
Easy to add content
Manage content easily between playlists and schedules
Delete and add screens as needed
Start today, visit ScreenCloud to access your free trial.
Ready to get your organization connected?
Connect your first screen today with our 14-day free trial
ideas