The "workplace" is becoming an increasingly complex environment. From hybrid to deskless to no office at all, it's time to redefine how we connect in this post-COVID world. 
At the heart of this reconnection is communication. And at the heart of that, content. So optimizing that content for maximum impact is essential. After all, the only way to adapt to change is to adopt it. And the only way to adopt it is to be told about it. 
So here are five reasons why internal comms need to form a part of your digital transformation strategy – and how digital signage is an easy, scalable and effective way to achieve that.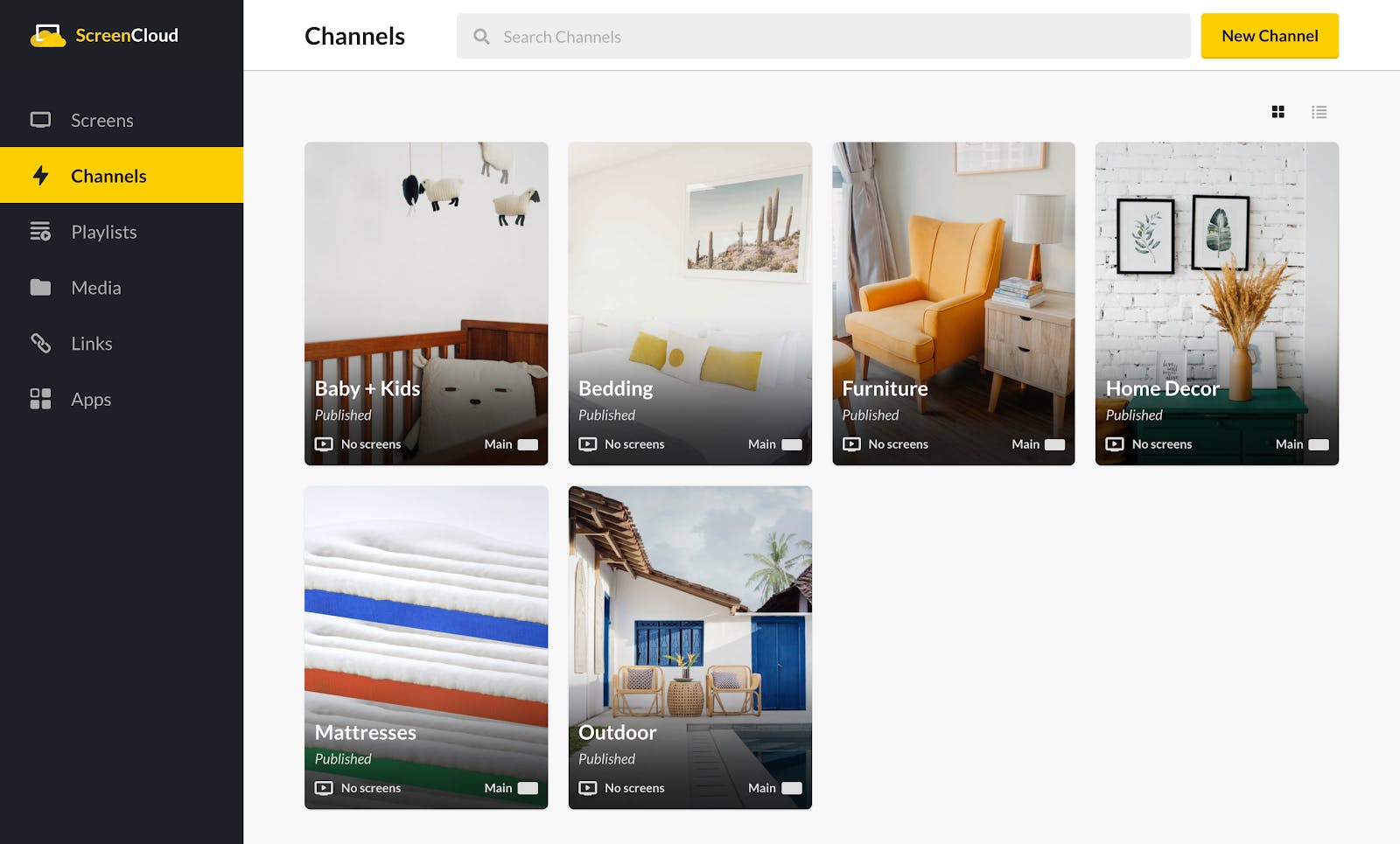 1. Culture comes before tech
Digital transformation relies on cultural transformation; it needs buy-in from everyone within the business or organization in order to really be a success. A major part of cultivating this digital-first approach is to implement an effective internal comms strategy. 
The logistics of digital transformation affects employees more than it does the business or customers; after all, they are at the heart of having to implement / engage with any new tech or procedures. 
You can cement this cultural shift with digital signage.
Keeping your colleagues informed and engaged with consistent and transparent communication is powerful within any business.  One way of doing this is to create your own digital signage TV channel. We call this Company TV.
With Company TV you can schedule specific and targeted content by curating a collection of Playlists to show within your Channel; think of your Playlists like a localized TV program. You might have one that includes local weather, news and staff announcements. This Playlist might then be followed by another corporate one that includes data, reviews and product launch countdowns. 
You can then play your Channel on screens within the office –or for remote workers – embed it within your organization's intranet or internet browsers using embeddable channels. All of this can be handled from one central account (or, grant specific permissions for local hubs to create their own content. Read how global chemical manufacturer BASF handles that, here).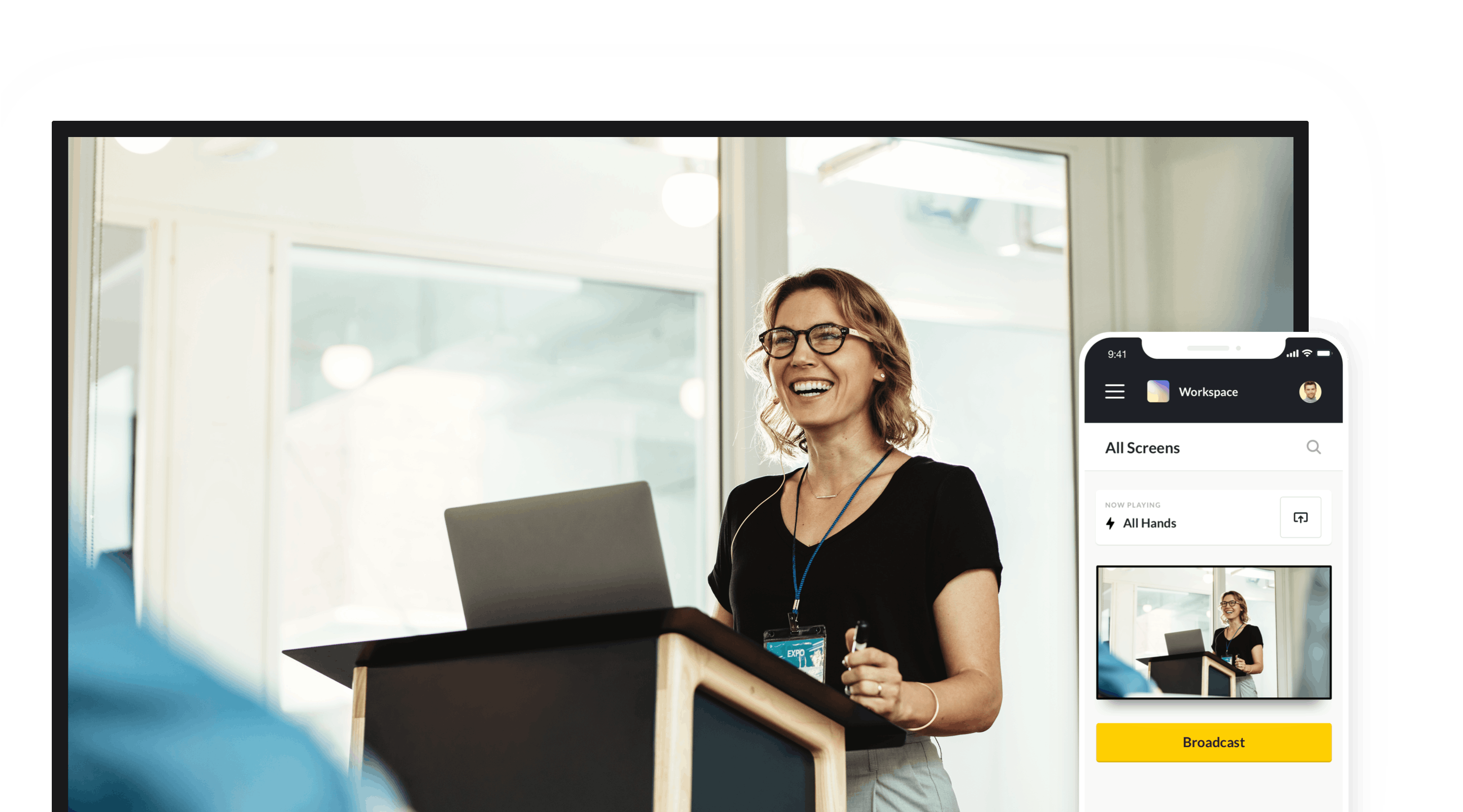 2.Working styles have changed
If last year proved anything, it's that being in an office Monday-Friday isn't essential to success; generic working patterns have become rapidly outdated with the enforced acceleration of digital transformation. If anything, adapting our working behaviors due to last year's disruptions showed that many jobs could be done effectively – some, more so – when working remotely.
As with adapting to anything, this comes with a change in expectations. With so much of our personal lives now being lived online, we expect our professional lives to follow suit; why should you be sat at your desk when meetings can be conducted remotely?
Implementing tools such as Microsoft Teams or Slack for remote workers was the first level of digitally transforming internal comms. But that transformation was born out of 'need' and not 'want'. 
And now that this instant communication and collaboration with teams anywhere in the world is accepted as a 'given', it's time to take the digital transformation of internal comms to the next level: ScreenCloud Broadcast.
ScreenCloud Broadcast allows you to securely connect with all of your employees wherever they are. You can share live-streams of meetings to your digital signage screens, or directly to your remote employees' web browsers (on phone or desktop), integrating with apps like Zoom or OBS. 
3. Engagement = retainment
Engaging employees at work is not just about empowering them with tools to be good at their jobs – you want them to enjoy their work too. A little-considered ROI for employee engagement are the costs saved when retaining great staff. If you don't feel engaged at work then the grass always seems greener somewhere else. 
ScreenCloud Engage is more of a cultural tool that encourages your employees to share photos and captions directly from their smartphones to your digital signage screens. This is a great tool for connecting employees across locations. Treat it a bit like your own internal social media platform.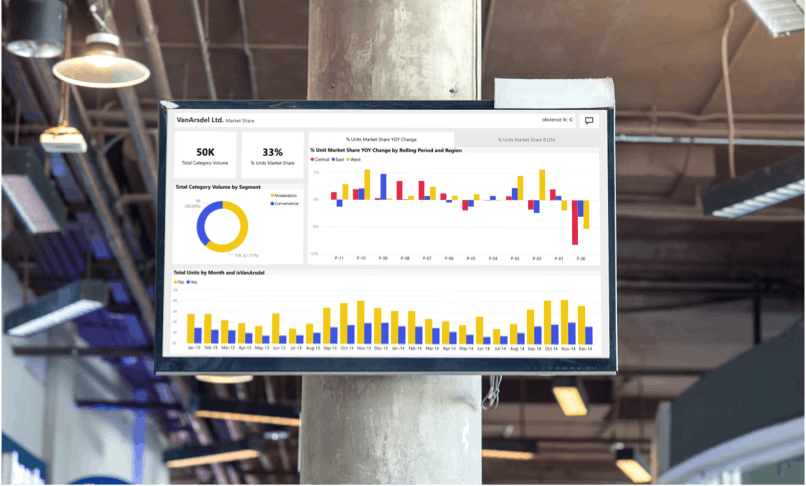 4. Communications are oversaturated
One issue with digital transformation is that it is easy to get carried away. There are apps for everything. And while these tools look great in their own individual light, put them all together and you're at risk of oversaturation. 
Internal communications is an easy one to over-do. Emails, SMS, instant messaging, digital alerts… with so many places to receive communications it's easy for content to lose its impact. As we say in this article on the future of the workplace, as much as 74% of employees miss out on important information, while only 46% open and read internal comms emails. 
On the flip side, up to 98% of employees can recall at least one piece of content shown on a digital signage screen. With a carefully curated digital signage strategy you can give your content the impact it needs.
5. Affects the wider organization
As much as internal communications feel restricted to an HR -> employee relationship, internal comms affect the wider organization too. 
Put (extremely) simply: 
Good work culture = happy employees = greater productivity = profit.
And while we noted above that digital transformation requires a cultural shift in the office, that culture can also be broken down into various elements:
Collaboration
Data-driven
User-experience driven
Transparent communications
An effective digital signage strategy – with features like ScreenCloud Dashboards – can help with all of these. As shown by our customer RICOH. 
Book a demo with ScreenCloud
Book a demo with one of our digital signage experts and see if ScreenCloud can help supercharge your internal comms strategy. Click this link and book one today!