There are two things that lead to great corporate communication, that is, the way you speak to your employees and your external stakeholders. They are: consistency and ease. Without consistency things get lost and no one really knows what they're meant to be doing. Without ease, no one bothers. This is why we love apps. By their very nature, apps are made to be intuitive and to repeat patterns. So that when you put something in place, your team finds it easy to do and as a result, they do more of it. Bam, your corporate communications go without a hitch. Here, we give you 8 of the best corporate communications tools designed to get you and your team working like a dream.
1. Igloo
When you hear the word "intranet" you probably think of something clunky and outdated. But Igloo is here to change all that. Igloo is a company intranet tool that pulls together all of the resources that are important to your team. It allows you to create "hubs" of information, team rooms where people can discuss ideas and in-depth knowledge bases so that no one has to ask the same question twice.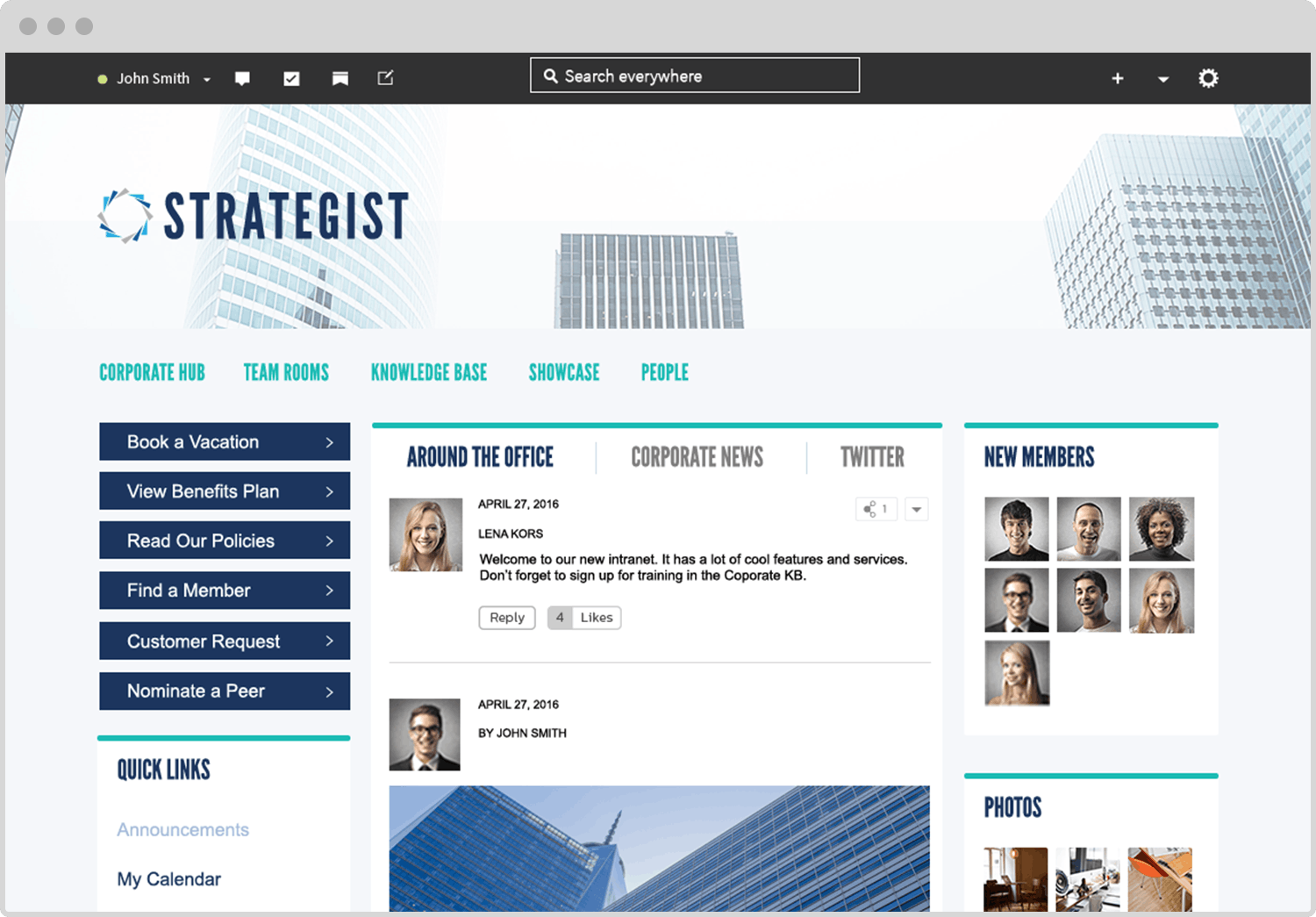 Why it's a top app: Igloo saves time and that's really important when it comes to how and why we communicate. If all of the resources you could ever need were in one place, no one would have to search for files, ask for details or hunt down locations again. Igloo makes it really simple to do that and has an attractive interface that makes people want to use it. Igloo also integrates with many of the tools you already know and love such as Google, Office 365, Zendesk and Slack.
Get it on: Desktop, iOS and Android.
2. Google Docs
One of our favourite apps for getting stuff done at ScreenCloud is Google Documents. Perhaps the easiest way ever to create documents, spreadsheets or slides and share them with your team. With Google Docs everything is in the Cloud so you don't risk losing your files and you never have to click "save", because it does it for you.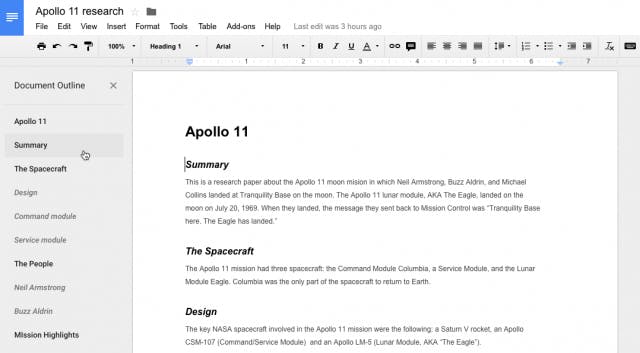 Why it's a top app: Hard to believe, but Google Docs is 100% free. This means unlimited documents, spreadsheets, slides and forms are all easy to create, write and save. You can organize files by folder to make them really easy to find and there are a multitude of settings to allow your team to edit or just view.
Get it on: Desktop, iOS and Android.
3. Lastpass
Security is really important in corporate comms. You're often sharing private or valuable information, that in the wrong hands, could be disastrous. This is where an app like Lastpass is essential. Lastpass allows you to store all of your passwords in one place and then give access to employees through a login and a browser app. Passwords are encrypted so they're super safe, and when an employee leaves, you simply delete their account to revoke complete access to all of your company details.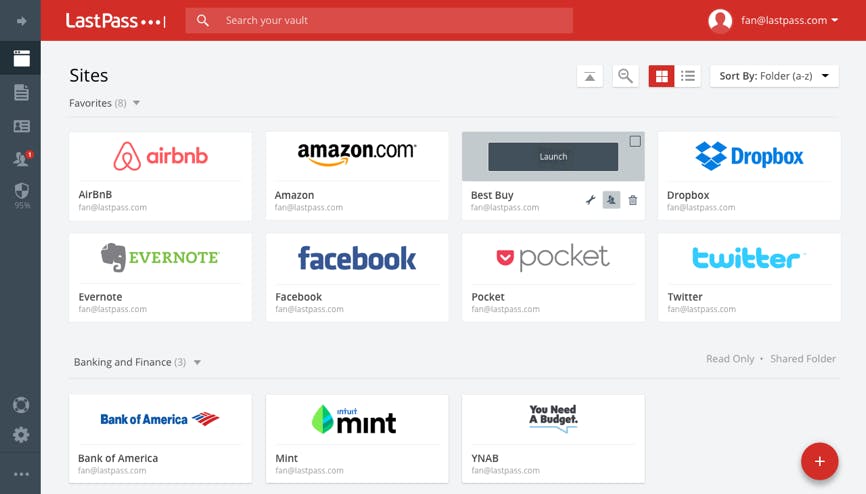 Why it's a top app: Unlike some data management apps, Lastpass doesn't slow you down. It's easy to add a new password, change details and to enter it once on a specific site. Once logged in, you only have to click the Lastpass browser tool and you can log into any site you like within seconds. It's also safe as safe can be, with encrypted passwords and bank-level encryption that scrambles your data for secure transfer and storage.
Get it on: Desktop, iOS, Android.   
4. Flock
Slack has widely become the "go to" message app of choice for corporate comms but another we really like is Flock. This app is slightly easier to use than Slack and has all of the features you may need for sharing information with your team, fast. It also has to do lists, notes and integrations with your Google Drive, making pulling in and working on documents much faster.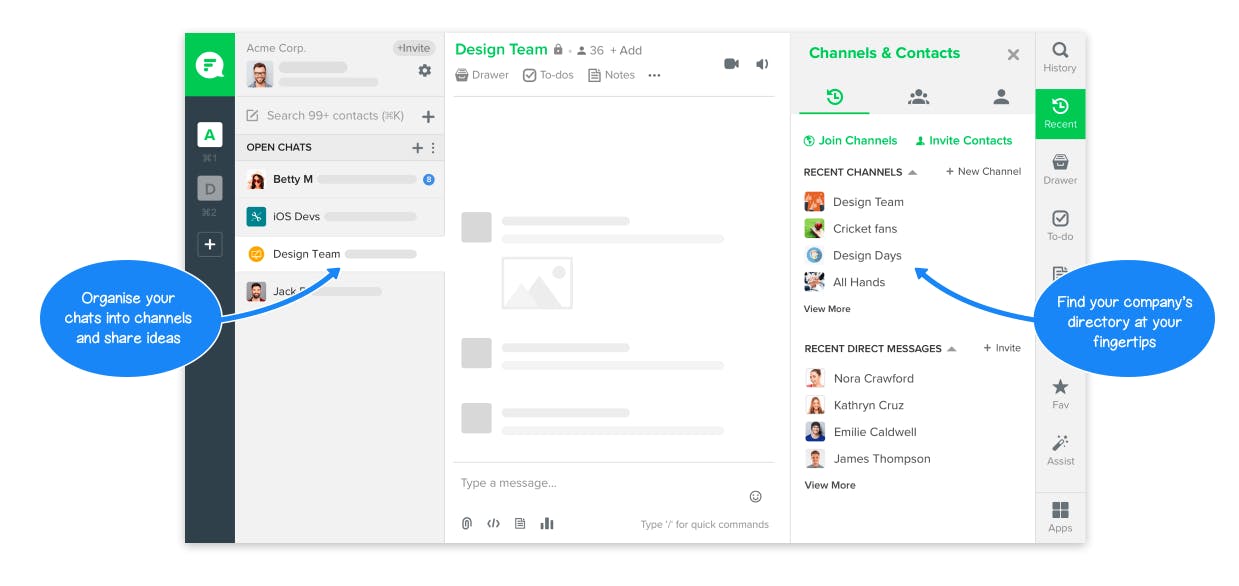 Why it's a top app: Flock syncs really well across desktop and mobile devices so you don't have to spend time scrolling through messages on your phone that you've already read. It also takes up way less storage than Slack, a nifty 21MB for the iOS mobile app, compared to Slack's 66MB.
Get it on: iOS, Android and Desktop.
5. Impraise
Performance reviews are the things that never happen properly right? Either they're overdue or they're irrelevant. This is where Impraise comes in handy. Impraise helps you to setup performance reviews and get people to answer them quickly by making giving feedback really simple. You can create anonymous answers, peer coaching chats and you can log feedback as you go, so it's there working in the background all year round.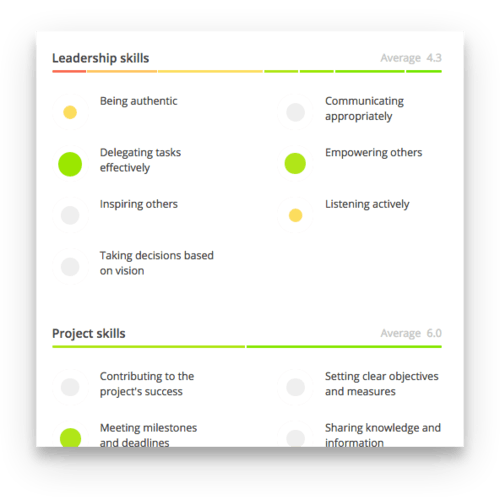 Why it's a top app: Impraise covers the full-feedback spectrum so when you use it, you get to eliminate all other processes and paperwork. It stores everything from manager reviews to 360-degree performance feedback and real-time responses, making giving feedback a standard part of the everyday. It also works across most devices, so everyone has easy access.
Get it on: iOS, Android and Desktop.
6. ScreenCloud
Corporate communication relies on getting your message seen. The best way to do that? Put it up on your digital screens. With ScreenCloud you can share any content you like to your digital screens, through schedules and playlists. This allows you to take the most important information and give it an office-wide view. This could be in your office, team room, reception, lobby or even in the lunch café.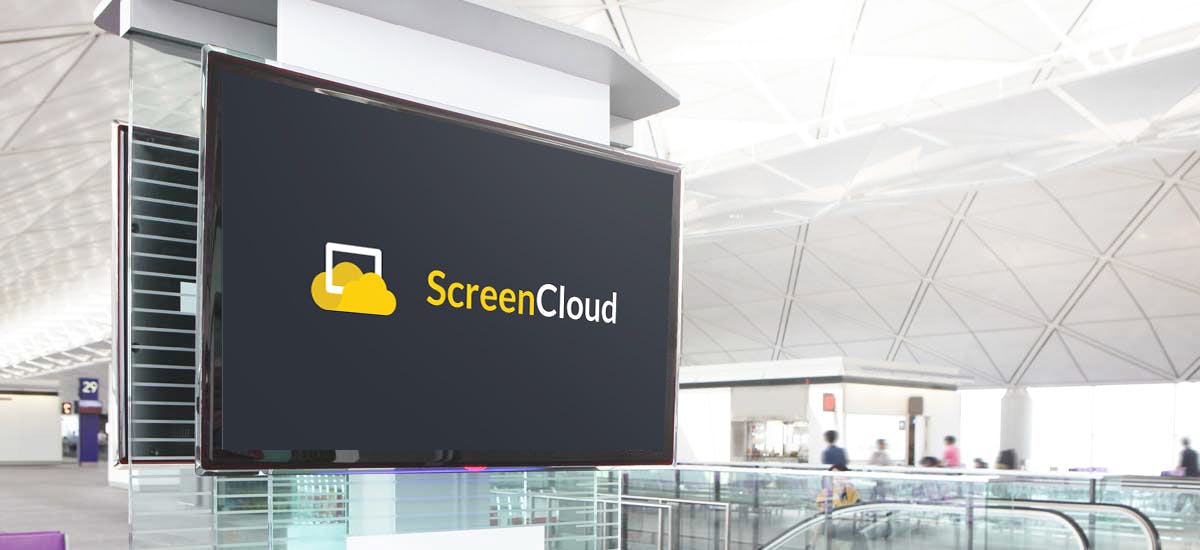 Why it's a top app: ScreenCloud allows you to create content using over 60 different apps in the App Store such as social media feeds, news, world information and dashboards from customer support tools like Zendesk. Then you have playlists and scheduling, which allow you to create different content for different departments, days of week and times of day. As well as "emergency" takeovers where you can broadcast crucial information to your teams, as and when needed.
Get it on: iOS, Android and a ton of other devices listed here.
7. Wrike
Wrike is a task and project management tool that allows you to easily assign tasks to team members with "@"-like functions. Different tasks or projects can be viewed by columns, in one easy-to-see dashboard which makes staying on top of different priorities easy.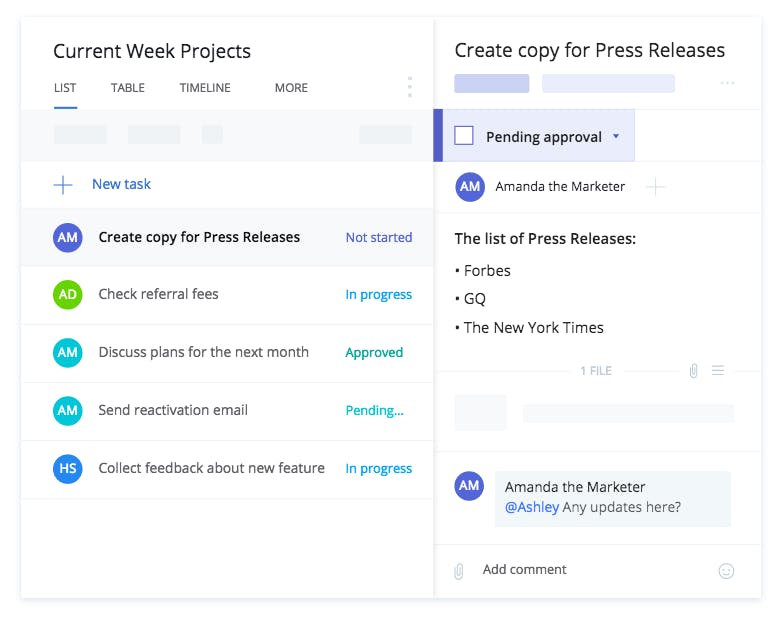 Why it's a top app: The more you use Wrike, the more you uncover features like its timeline Gantt charts, budget tracker, proofing dashboard and more which make working at micro-level really easy. Breaking projects down into actionable steps ensures nothing is missed and the app also gives you a top-level view of where each project is at and the time you have left.
Get it on: Desktop, iOS and Android.
8. Zoom
Zoom is a web and video conferencing tool that makes video calls (often filled with technical problems), easy. Whether you're having a multi-person meeting or trying to give a video webinar to customers, Zoom gives you the tools needed to succeed. Zoom meetings are easy to setup, run through the app and can be shared with those outside of your office with a simple link. Once that person is in your "room", you can share screens, talk over video and send messages.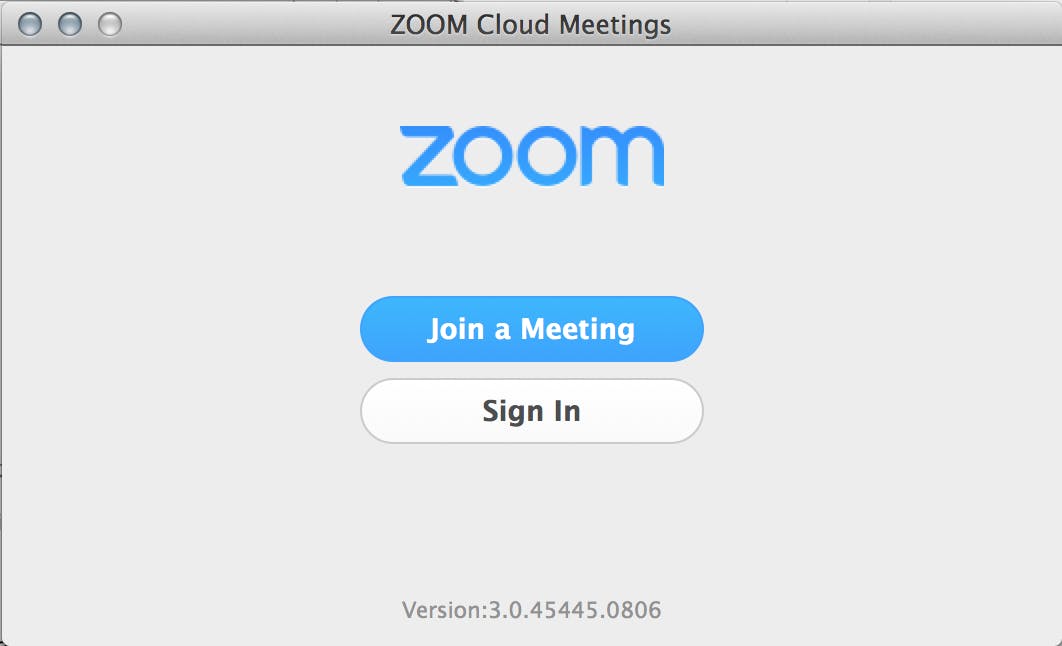 Why it's a top app: Zoom works across Mac, Windows, Linux, Chromebooks, iOS and Android and does one important thing: it makes video conferencing work. The ability to call or schedule a meeting with anyone, whether in your organization or not, makes this a no brainer for improving the way you and your team communicate.
Get it on: Browser, Outlook, iOS and Android.   
What apps are you looking to employ to help improve your corporate communications in 2018? Let us know, we'd love to hear about them @screencloud.