At ScreenCloud we're big fans of a motivational quote that gets the office thinking. Which is why we love Noticeboard 2.0 app for helping us make those quotes look amazing on screen. But did you know that Noticeboard 2.0 isn't just for quotes? That it has a whole host of other potential uses such as running a competition, celebrating a birthday and even making more sales?
In this guide we walk you through 10 new ideas for using Noticeboard 2.0 app that will get the creative juices flowing.
Top tip: The below examples have all been created using Noticeboard 2.0, with no other design tools required. What could be simpler!
1. Big announcements
How do you ensure that big announcements which affect your business get seen? Chances are, they're either by email or via a piece of paper stuck to the wall. If you work in a public space, being able to create noticeboards for announcements quickly and without fuss is an important part of your ability to communicate. We created the notice below using Noticeboard 2.0 in just a few minutes, which shows how easy it is to quickly make a sign and get it on your digital screen. It's faster than printing one!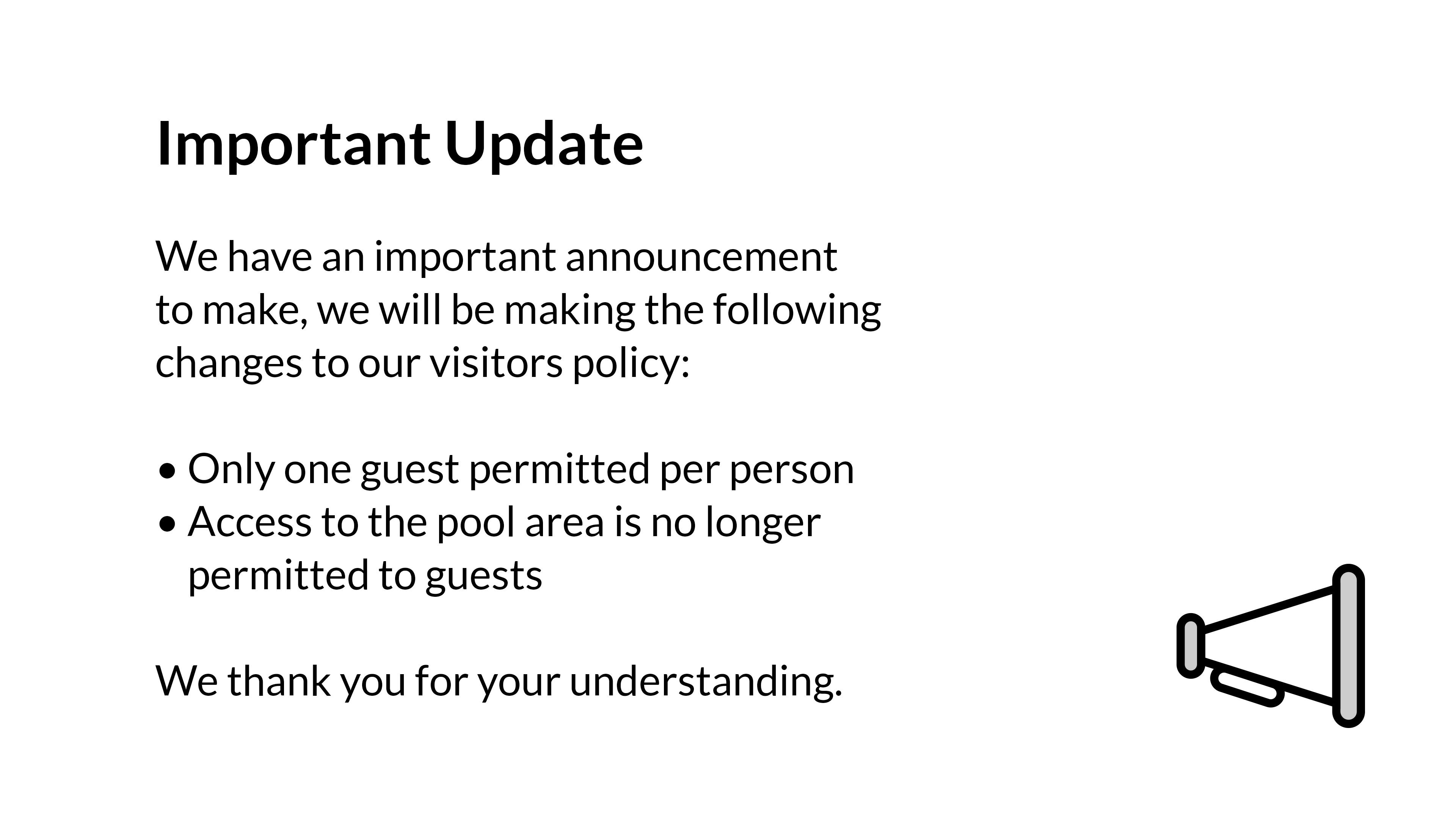 Top Noticeboard 2.0 tip: Add an icon from our range of Noticeboard options to quickly transmit what the notice is all about. This will build easy recognition!
2. Office news
How do you send out company news? Probably by email. But you know what makes that news much more exciting? When you announce it on the big screen. Not only does this ensure your employees check in with the screen more often (it's where the good stuff happens, after all), but it also creates a buzz and ensures that everyone receives the information at the same time.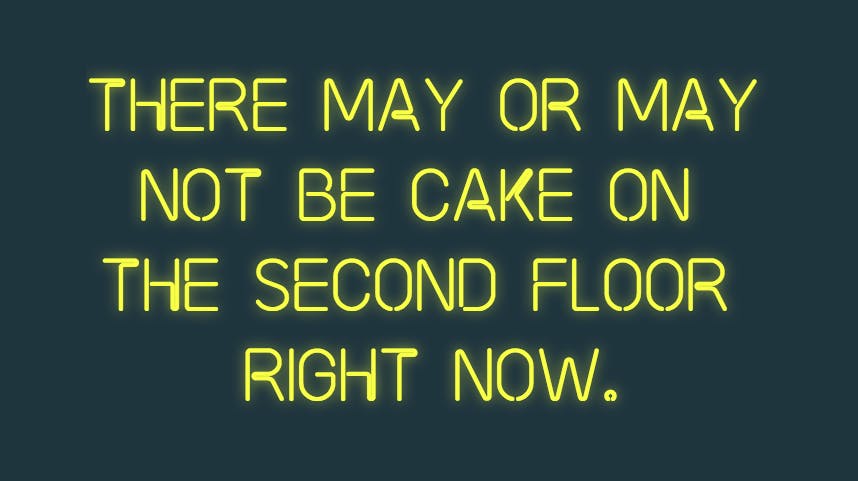 Top Noticeboard 2.0 tip: Use one of our pre designed Noticeboard themes to make your news stand out, like the lightbox theme used above.
3. Special offers
Special offers and promotions help to bring more business through the door, but only when people know about them. Using a digital signage noticeboard to regularly communicate new offers increases customer engagement, and ensures they'll need to be physically in your space to see and use the offer.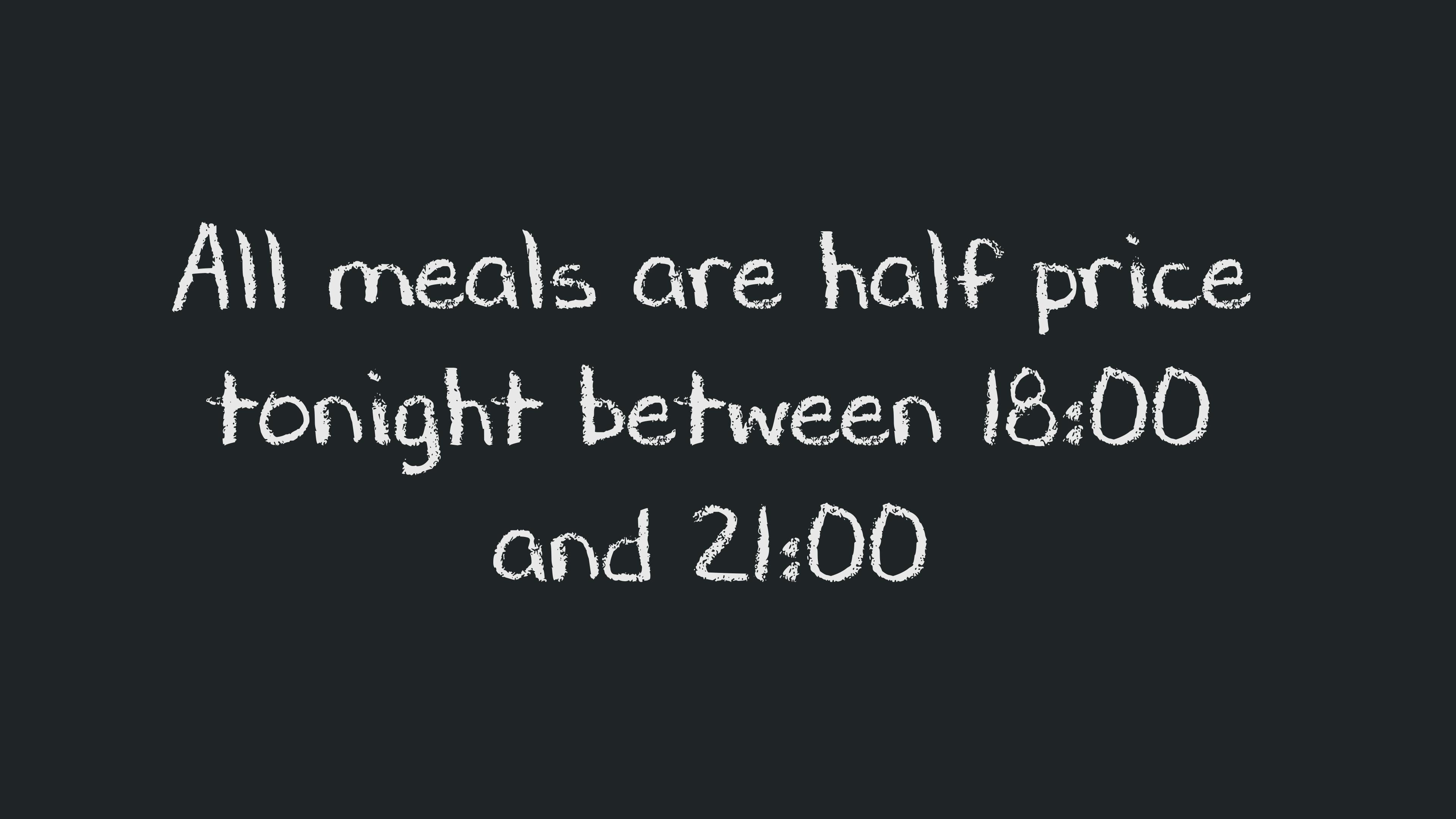 Top Noticeboard 2.0 tip: Provide an offer on your digital signage noticeboard that your customers can't get elsewhere, then count up how many times it's redeemed to work out how well your screens are performing.
4. Sale signs
Digital signage personal messages are your platform to speak to your customers. It's also likely that, unlike paper signs or window ads, your customers will actually stop to read them. So why not take advantage of the power of words and create a quirky sales sign for your store or window that will let passers-by know exactly what you're offering?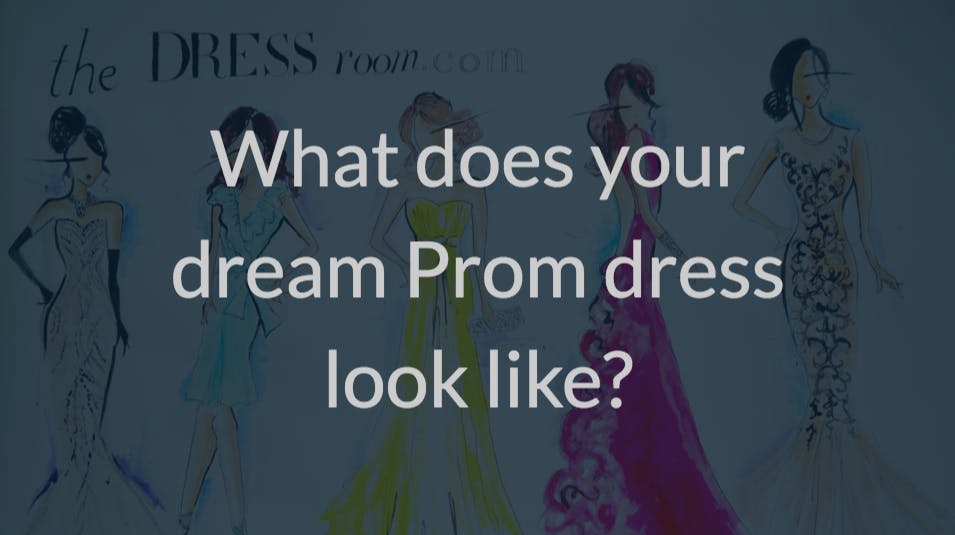 Top Noticeboard 2.0 tip: Upload a background image to help brand the sign with the product or item you're offering.
5. Competitions
Competitions help give business a boost and turn customers from passive perusers into active participants. Use your digital screens to share what the competition is and how your patrons can enter, to help raise your entry numbers through the room.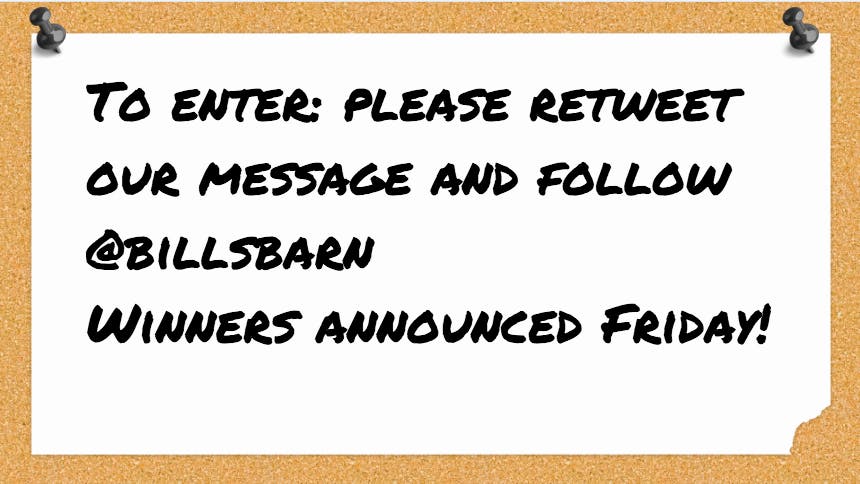 Top Noticeboard 2.0 tip: To get more entries, keep your competition sign simple to allow the maximum number of viewers to know how to enter.
6. Celebrations
Digital noticeboards can be used to help celebrate every office occasion and make the person (or people) who are being celebrated feel extra special. This is a great boost for your internal communication strategy and saves yet another email ending up in your inbox.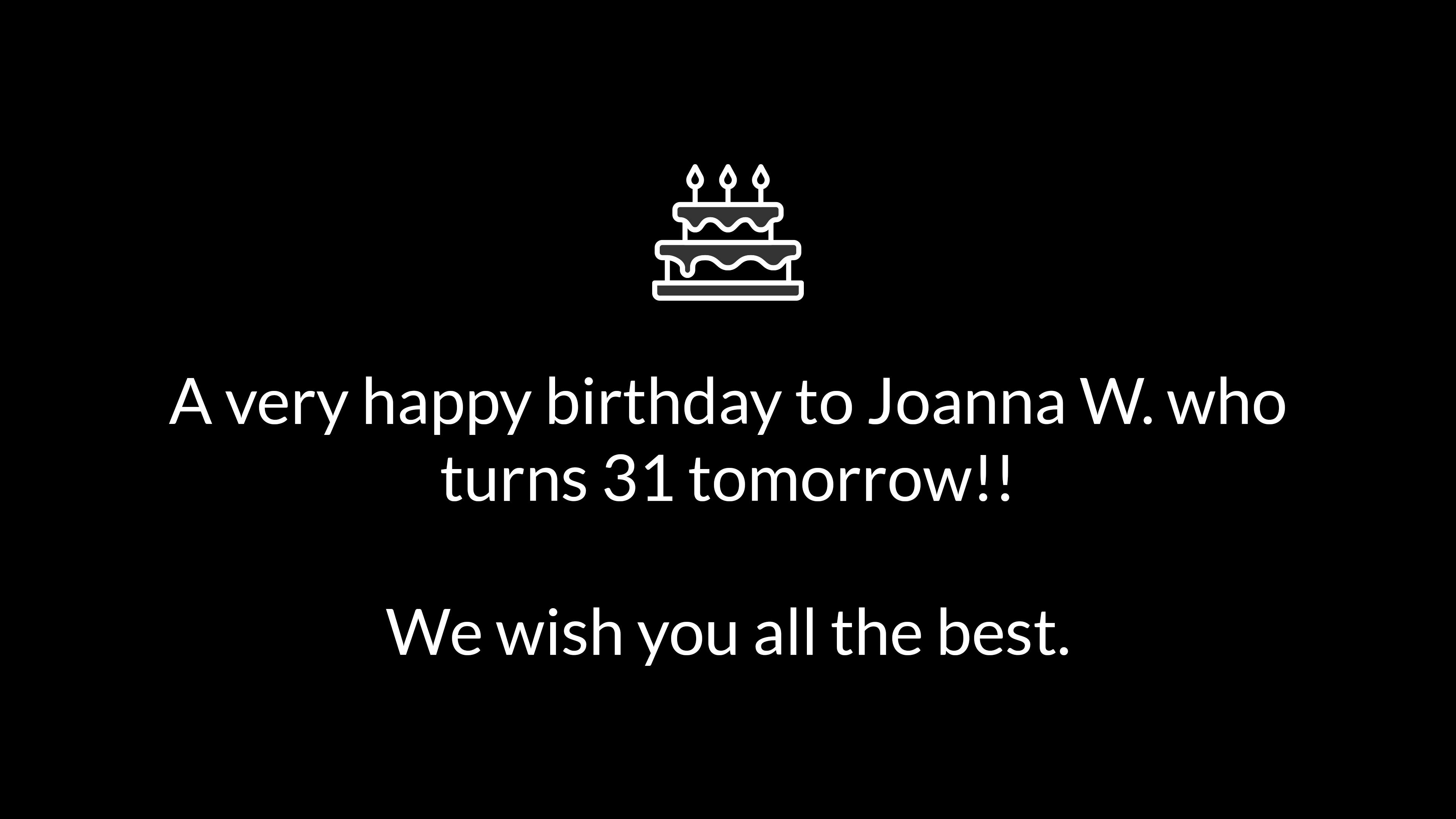 Top Noticeboard 2.0 tip: You can create noticeboards in batches and schedule them in advance to ensure you never miss a birthday.
7. Humorous posts
Humor is one of the best - and often underutilized - ways to build empathy with your audience. Signs created with humor will make customers smile and will often end up being shared on social media, leading to more traffic to your social pages and even through the door - without you having to do a thing.
Humorous notice
Top Noticeboard 2.0 tip: Use a smiley emoji to communicate the humor in your words, so that everyone gets the joke.
8. Inspirational quotes
We couldn't mention Noticeboard 2.0 without mentioning what a great tool it is for creating an inspirational quote or two! These are the perfect content to pepper between other more informative displays, such as company announcements or guidelines, to make your screens more appealing to readers.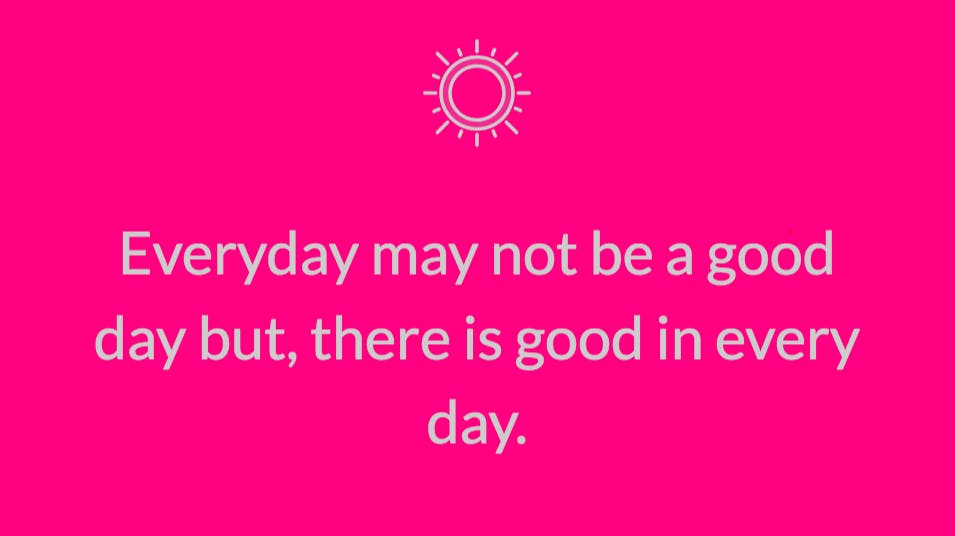 Top Noticeboard 2.0 tip: Create a selection of inspirational quotes and ensure they're rotated on screen to stop your audience from getting inspirational quote fatigue.
9. Customer insight
Digital signage noticeboards in an office or staff room can draw a great life line between your employees and the people they serve. Using your noticeboard to provide customer insight, in the form of testimonials or feedback, is a great way to ensure your employees remember exactly who they're serving. The added bonus is that nameless customers become more memorable, helping to forge a personalized connection.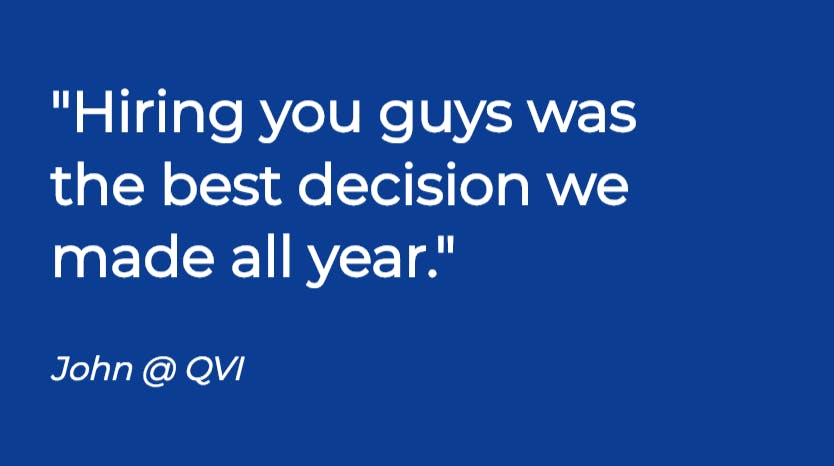 Top Noticeboard 2.0 tip: Add an image of your customer, so that they aren't just another nameless face in your customer pool.
10. Quizzes
If you want to get employees, customers or visitors not just reading your screen but actively engaging with it, a digital signage quiz or brainteaser is a great way to go. It'll  help to build conversation between customers and staff or employees from different departments.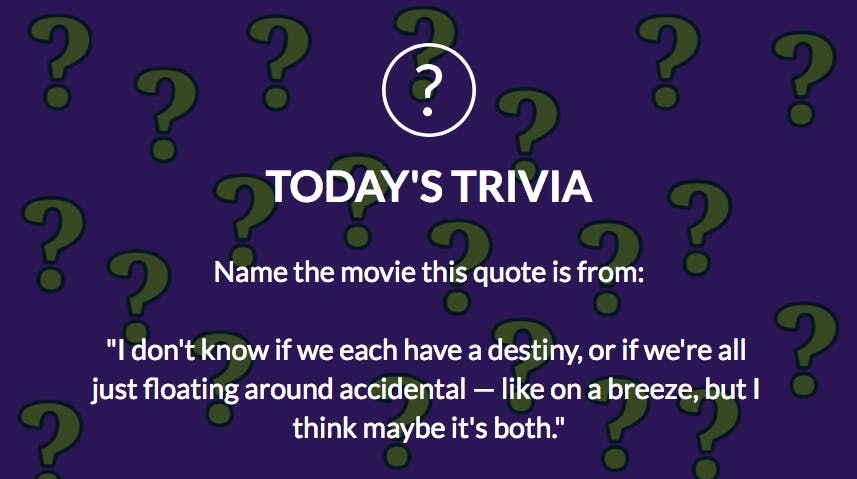 Top Noticeboard 2.0 tip: The question mark background is a free stock image we found on Google and uploaded as a background so play around with different formats until you find one that works!
If you'd like a simple app to help you build some of these awesome noticeboard ideas check out Noticeboard 2.0, as part of our free 14-day trial of ScreenCloud.