We all love the power of a good motivational quote. Whether it's from your favourite entrepreneur, or you scroll past it on Instagram at just the right moment, quotes have the ability to uplift us and improve our day.
You know what's even better? Taking quotes and sharing them to a communal screen where everyone can see them. If you're looking to put your motivational quotes up onto a TV screen or monitor, here's how.
1. Choose your motivational quote
If you need to find your inspiration quote, then the internet is full of them. But here are a few simple sources we love to find the perfect nugget of wisdom:
Hubspot's 35 Motivational Quotes to Start your Day - our favorite is "Hire character. Train skill." - Peter Schutz.
Instagram Explore - by searching for a hashtag such as "#MondayMotivation" or "#quoteoftheday" you can find visual representations of quotes that you might like to use
Pablo by Buffer - Pablo is a neat little tool that allows you to create perfectly sized social media graphics with popular inspirational quotes that you can flick through.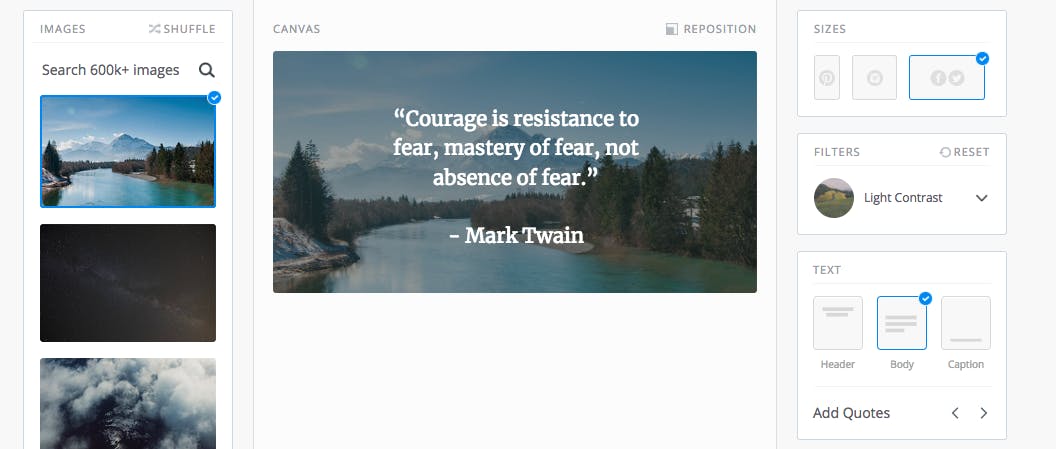 Daily Quote app - this iPhone app sends you a push notification each day with a new positive quote. You can select quote categories by hashtag, save your favorite quotes and even add your own.
2. Create your quote for your screen
Once you've found your perfect quote (when you know you know, right?) it's time to get it ready for your screen.
Most standard TVs work on a resolution of full HD which is 1920 x 1080. To create your quote to fit this resolution, simply choose 1920 x 1080 pixels.
This is great if you want to resize a quote you've already found, or if you're designing in a tool such as Canva where you can create a custom image size.

There's also another way - Noticeboard app. In the ScreenCloud App Store Noticeboard is free for all users.
Best of all, you can use the tool to design your quote using different background colors, fonts and sizes. No matter how much text you add, Noticeboard will automatically resize your quote so that it's the perfect size for your screen!
Here's an example we made using Noticeboard app: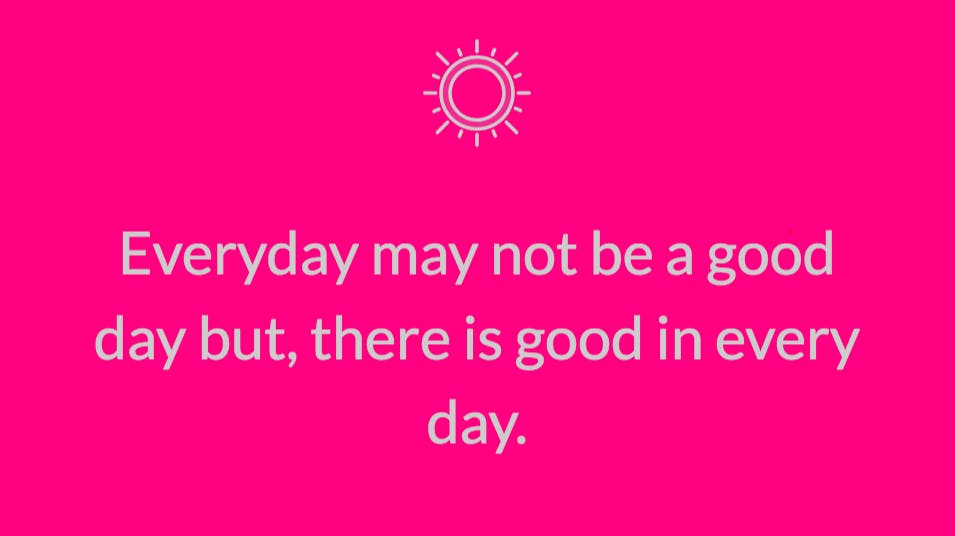 View the app guide for a step-by-step on how it works or head straight over and get started.
3. Add your quote to your screen
If you've designed your quote in Noticeboard you can simply select "Add App" and it will be added to your Content Library in ScreenCloud, where you can easily add this to a playlist.
If you're uploading your own image, simply save it as a jpeg or png and log in or set up an account at https://signage.screen.cloud/ (we offer a 14-day free trial).
Once logged in, you'll need to pair your screen (info on how to do that here).
Next, head to the Content Library and select "Upload" to upload your image. Then that's it! Your image will be saved in the library and you can easily add it to a playlist so that it displays on screen.
3 top tips for using digital signage to share quotes
You don't need long to take in all of the goodness of an inspirational quote so a good rule of thumb is to display your quote for less than 30 seconds, particularly if it's only a line or two.
As we share in our rules of digital signage design, most digital signs are viewed from a distance of 7-10 feet away so you don't want to make your quote so small that no one can read it.
Motivational quotes tend to fade fast. For that reason, you may wish to refresh your quotes every month, or even as often as every week. Luckily, with ScreenCloud this is as simple as logging in, hitting delete and uploading the new quote in its place. You don't even need to be near the screen in question to do it.
Ready to begin motivating your team and helping everyone around you to reach their potential? Get started with a free trial today at signage.screen.cloud.