Most of the sales copy we see every day sucks. Sorry guys, but it's true.
Even more so, most sales copy we see written on digital signage screens in stores, restaurants and offices sucks too. Unfortunately screens are a beacon for your brand. They shine a big, old light onto what you're saying and how you're saying it - so it's kind of important to get it right.
When you talk to your customers, I can bet they like you instantly. You're genuine, you truly care about your brand values and you're living them each day. For some reason, when we translate what we say and think into sales copy for our screens we lose this human touch. We become marketing bots, churning out jargon and sleazy sales drivel. Creepiness crawls in because we can't find the right words, or the ones we usually employ don't seem 'enough' for the screens at hand.
So in the manner of getting digital signage screens to talk to your customers as though they're real people (which they are) here are some tips on how to write seductive sales copy for screens:
1.Simplify everything
The difference with screens and say, a webpage, is that we're often limited on space and how much information we can give. We want to keep the font nice and big so people can read it, but at the same time we need to get our message across. This is where convoluted messaging and hideous phrases creep in. The first step to seductive sales copy is to keep it really, really simple.
Here's an example:
Our award-winning email marketing software increases the customer journey and retention rate of over a thousand small and medium enterprises.
You may not think this is too bad - it is geared up to sell the product after all. But try this version instead:
1305 businesses use our email software to keep existing customers and increase sign-ups from new ones
The latter is more human and is grounded in fact. We often think 'over a thousand' or other hyperbolic terms make our products and companies seem more impressive, when actually a simple statistic is better. More importantly, it doesn't matter how impressive your company sounds if no one can understand what you do. Using simplified copy will get them there much faster.
2. Scannable snacks
When we think of sales copy we often think about the selling. Which in turn, leads to a whole spiel of information, statistics, supporting evidence, anecdotes and feature lists to get the user to buy. Sales copy is not meant to sell your product or service. It's a lead in to the sales process where (hopefully) a human, or your product itself is going to do the hard work.
Sales copy should be like a snack customers can graze on. Particularly within digital signage, the customer is in a different mindset to someone browsing a website or reading a brochure. They probably have just seconds and could be scanning your messaging while walking, talking or checking their mobile phone.
Take Innocent's tagline as an example of simplicity at its best:
Our 100% pure fruit smoothies. No added sugar. No concentrates. No funny business. (Innocent).
The sales copy needs to ensure that the message jumps out at them within a second or two, giving them everything they need to retain a small nugget of information about what you do and how it might benefit them.
If a small child can't read your sentence easily, or an older customer can't understand what you do in a few seconds then your sales copy just isn't snackable enough.
3. Benefits not features
One of the biggest mistakes people make when writing copy is to sell the features and not the benefits. The reason for this, is because we're very proud of our product or company's best features. We see them as the key reason we attract and retain business. While this is true, it's not the reason your customers will get in touch in the first place.
Rather than selling them the features e.g. "we have an excellent scheduling tool that allows you to set up your calendar months in advance" try selling the benefit instead e.g. "save an average of eight hours per week by scheduling appointments more quickly through our tool" .
The benefit highlights the personal gain the customer will receive by using your product or service. Common examples include saving time, saving money, helping them to look better or feel more confident, allowing them to hire less people, or increase their team's job satisfaction.
When selling we are talking to a person. Highlighting personal gain first and foremost, is most likely to grab attention.
4. One big idea
If you think Apple has compelling sales copy then this one's for you. One of the copywriting tricks they use is to sell just the one big idea.
This works twofold: firstly, it allows your customers to quickly grasp the message. Secondly, it shows confidence in the product or feature at hand. Often, we're tempted to list benefits and features to try and sell six or seven different ideas in one piece of copy.
This leaves the message feeling confused and frantic.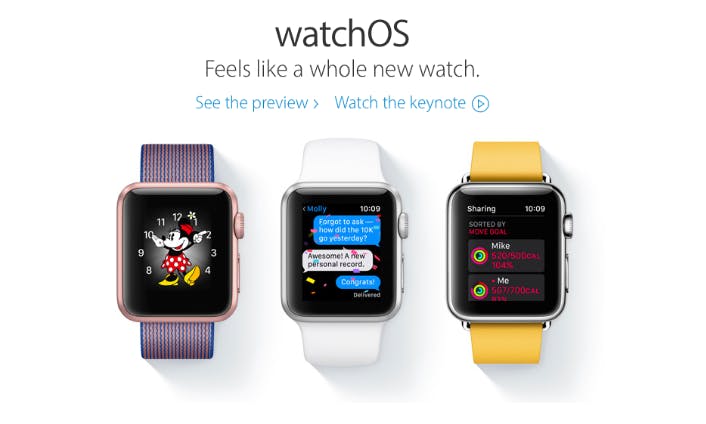 When you just sell the one big idea, you make people want to come back for more. You leave them wondering about what the message means and so they'll be more likely to go to your website, an email list or social media channel. Intrigue is the best call to action you can give. If you look at traditional advertising, it does the same thing. And what are your screens if not adverts for your company?
5. Fix problems
As well as selling in the benefits you can also use your screen sales copy to fix problems. This is an interesting way to flip your offering and will help customers to make a connection with what you're saying and the outcome they want.
For example, "new reversible raincoat, only $15" becomes "Don't let the rain make you boring. Two completely different coats, one $15 price tag".
The second is more enticing as it gives all of the same benefits (cheap price tag, reversible feature) but fixes multiple problems at the same time (stay dry, get better value, don't get bored with your raincoat).
When we write better sales copy, we make better connections with our customers and ultimately, create more sales. When we write better sales copy on screen, we make people actually want to look at them.
Once you have your perfect sales copy written, try our ScreenCloud digital signage solution to get your copy up onto your screens within minutes.