Publish content to your screens directly from Microsoft Teams
Learn More


Free Seasonal Digital Signage Templates for 2019
'Tis the season to save a bunch of time by personalizing these free digital signage templates. Your screens never looked so good!
It's that time of year when you find yourself rushing from one holiday to the next until you eventually fall head first into the New Year. There's no time to pause and the to-do list is seemingly endless. Hey, we've all been there.
So what do you do? Well, you could work hard, and maybe go a bit mad, or you could work smart. Cos seriously, do you really need to make that pumpkin pie from scratch, or would it be just as nice if you bought one ready-made? There are always little short-cuts you can take to ease the pressure and save a bit of time, and your sanity, without skimping on quality.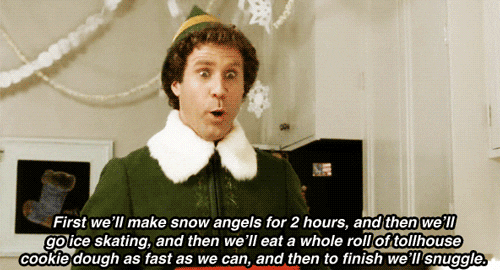 That's exactly the mindset we had when we created a load of handy digital signage templates for the festive season. Templates that you can easily adapt with just a few clicks to suit your content needs.  
We've made you template options for Thanksgiving, Black Friday, Christmas, and New Year that you can copy and edit to your heart's content. No need to give us any credit either. In fact, go on, take all the glory! We won't tell.
You can find all our seasonal templates here. Important note: Be sure to create your own copy of the Google Slides or else you won't be able to edit them. Simply click on the link, select File > Make a Copy, and you'll be able to change or add copy and swap up images too. You'll have your personalized seasonal messages ready in minutes to delight your audience with. Then, you can easily add them to your digital signage screens using the Google Slides app integration on ScreenCloud. In a few simple clicks, your seasonal notices will be showing on your TV screens for all to look up and take notice of.  
How to adapt your existing signage with minimum effort 
There are a couple of ways you can go about adding your seasonal content to your existing digital signage playlists and content using ScreenCloud, depending on how you like to get organized. Here are some pointers to help you along the way and save you time:
Add seasonal content by playlist
If you organize your content through playlists, simply copy one of your regular playlists by clicking "Copy Playlist" at the top, then drag and drop in the additional, seasonal content in the order you want it to blend with your existing content, and add this playlist to your chosen screen(s). This way, when it's time to take down the seasonal content, you can just remove the playlist and go back to your old playlist that doesn't include the seasonal content. Simples!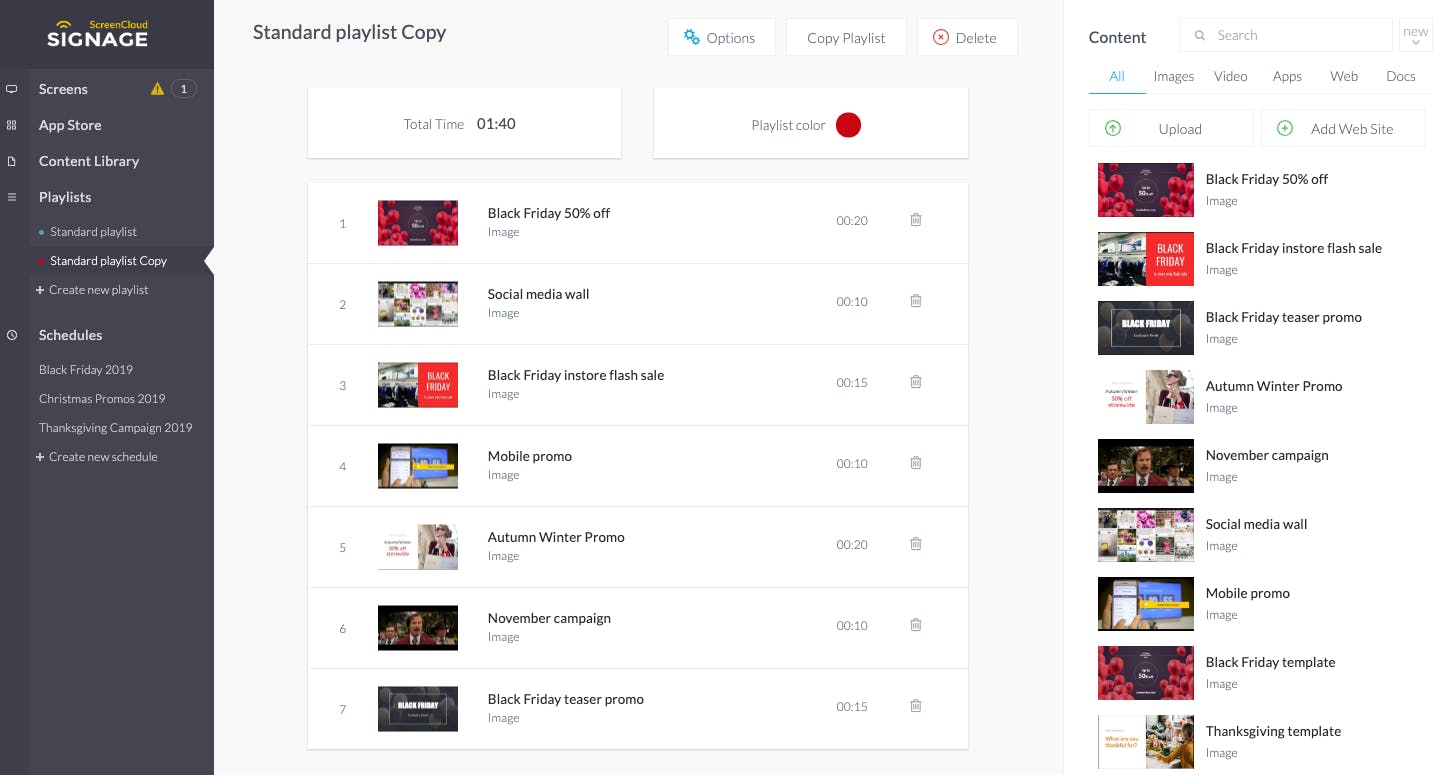 Add seasonal content via schedule
If you manage your content via schedules, click "Create new schedule", select your times, then add your seasonal playlist in between your regular playlists and add this schedule to your chosen screen(s). Again, this makes it easy to return to your normal schedule once the holiday is over because you haven't amended your standard schedules so can simply remove the seasonal playlists and be ready to go.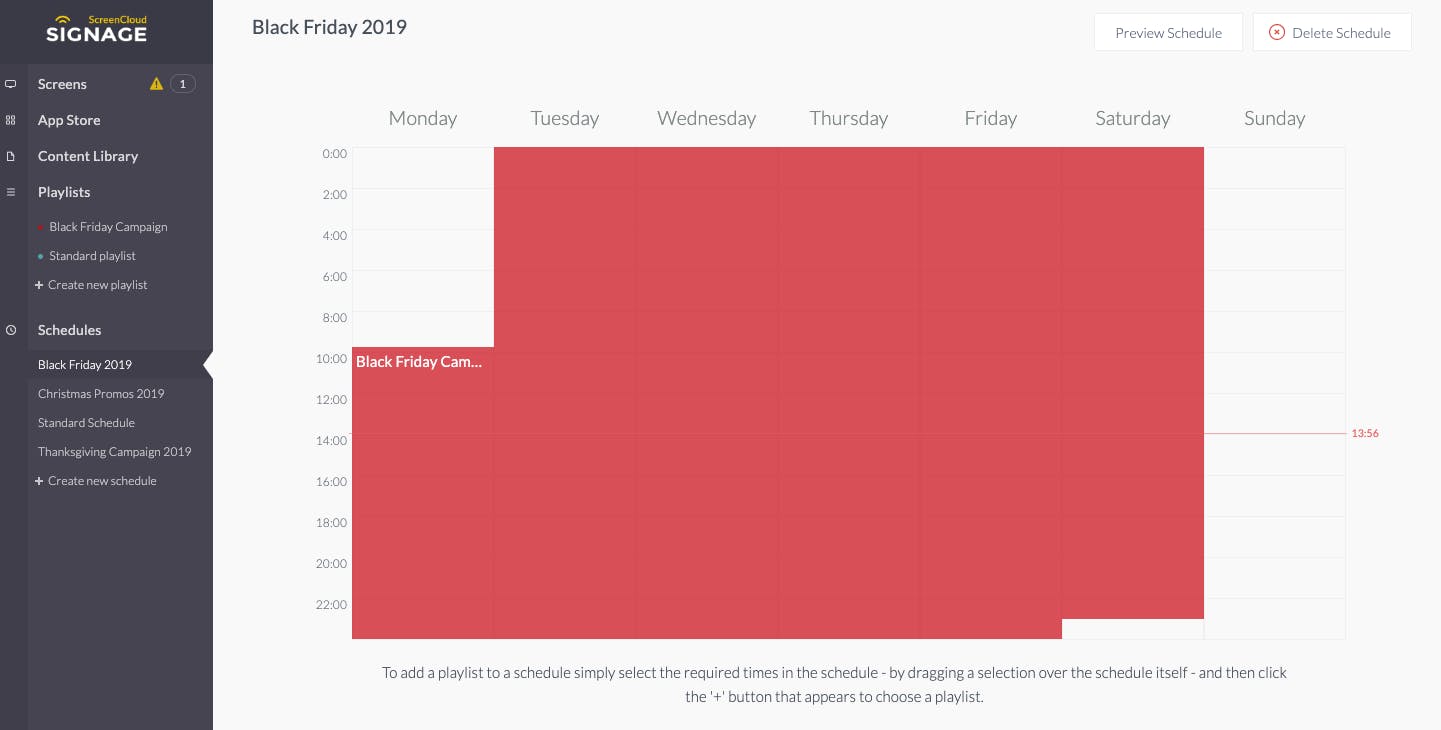 Schedule seasonal campaigns in advance
Be sure to make the most out of your seasonal messaging by setting it up a while in advance of each holiday (we recommend 2-3 weeks). That way you can be sure that your audience is exposed to the content during the time leading up to the special day as well as on the day itself.  
Extend the duration of seasonal content
Consider extending the duration of the seasonal content in your playlist to maximize the chances of people seeing it. After all, you're working within a limited time period!
Set a reminder to end campaigns
Nobody wants to know about your Black Friday offers on December the 3rd. Be sure to set yourself a reminder to change your schedules over, especially during the autumn and winter festive season when holidays are so close together.
Now you know how to get set up, here's a breakdown of the templates we have available for use on your digital signage screens. 
Free digital signage templates for Thanksgiving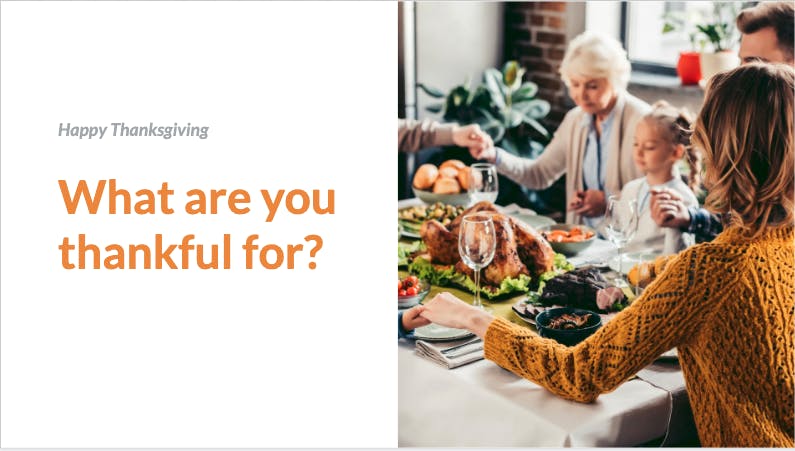 Whether you want to simply wish your audience a Happy Thanksgiving, get them to contemplate what they are thankful for, or tell them about your special Thanksgiving menu, we've got templates for you to use or rework as you like. 
You can access all the free Thanksgiving digital signage templates here.
Free digital signage templates for Black Friday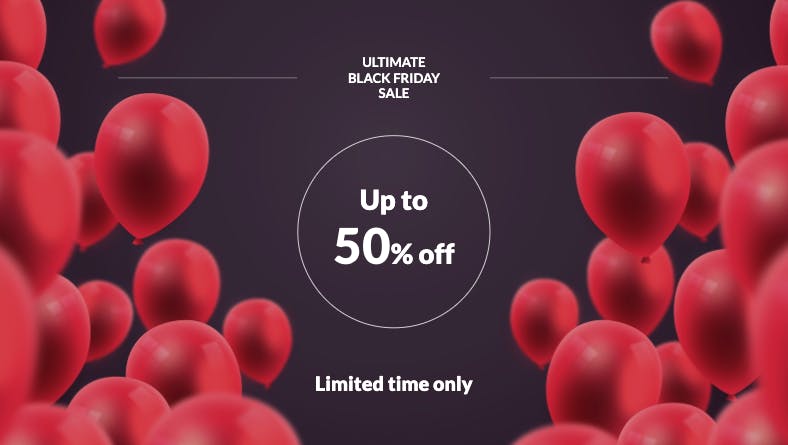 Make the most of the additional footfall to your retail store on Black Friday by ensuring customers know what special offers and discounts you're putting on for them. 
You can access all the free Black Friday digital signage templates here.
Free digital signage templates for Christmas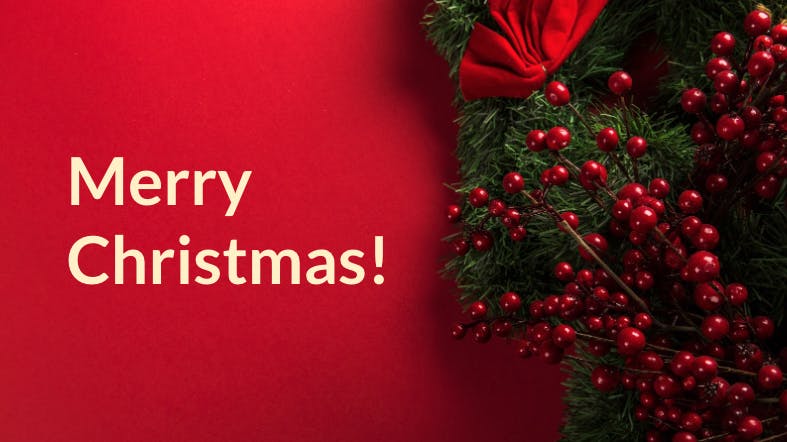 Whether you're talking to customers, guests, students, patients, or a whole congregation, use our templates to wish them a Happy Christmas, let them know of any special events taking place, and tell them your opening hours over the festive season. 
You can access all the free Christmas digital signage templates here.
Free digital signage templates for New Year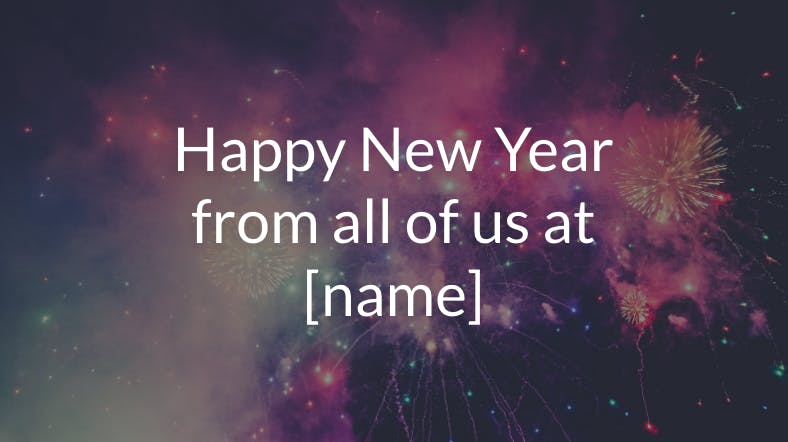 Thank people for their support throughout the year, tell them about the party you're organizing, or simply get them to contemplate their New Year's resolutions.
You can access all the free New Year digital signage templates here.
We hope you'll find these templates a valuable time saver in these busy festive times. And we'd love to see what you do with them, so do share photos of your seasonal screens and tag us @screencloud on Twitter or Instagram. 
Ready to get your organization connected?
Connect your first screen today with our 14-day free trial
ideas