You've been put in charge of a digital signage project, rolling out screens across the entire company. You've done your online research and have a shortlist of suppliers. Now what?
Say it with me: The R to the F to the P. Yep, a Request for Proposal will become your new best friend in a situation like this.
What is an RFP for digital signage?
An RFP for digital signage is a key tool for large-scale implementations. An RFP is an opportunity to clearly outline to prospective vendors what your digital signage needs, goals and expectations are, as well as set a timeline for the project. Usually, your RFP will go out to 3-5 different digital suppliers (and potentially also your incumbent), allowing them to reply with a proposal outlining how they can make a success of your project and why their product or service might be aligned to your project objectives.
3 benefits of creating an RFP for digital signage
1. An RFP is a great way of standardizing requests by determining a format for all proposals, making it easier to compare solutions that will be returned by your potential suppliers, helping you to get buy-in from any decision-makers. 
2. A clearly worded RFP also enables suppliers to rule themselves out if they see their solution isn't right for your problem. Saving you wasted time. 
3. Although taking some effort up front, a good RFP will save you so much time in the long run because you won't buy in the wrong hardware, or set up a software system that can't scale as your digital signage requirements grow. 
10 sections to include in your digital signage RFP
The prospect of having to write up an RFP might feel daunting, but consider how the people who have to complete them feel. So let's all agree to keep things concise! 
Contrary to popular belief, an RFP is not better the more questions it contains. While Game of Thrones may need 25 character threads, your digital signage RFP probably does not. Similarly, overly long answers will make your review process really tedious, so make sure you tell suppliers that there are no extra points for going all War and Peace on you.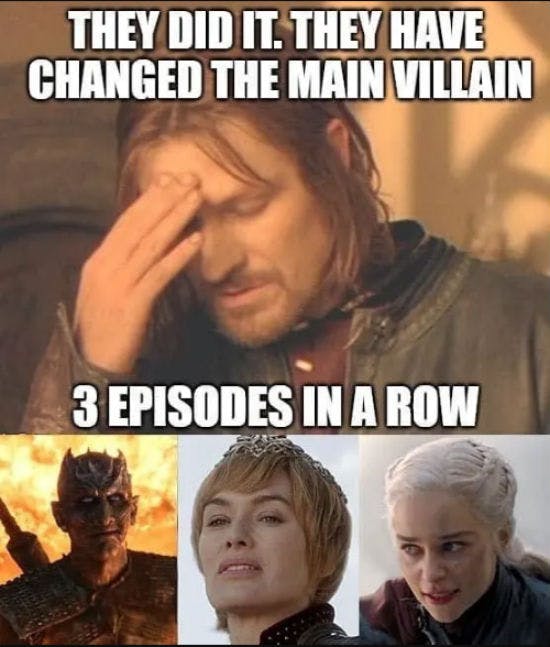 If you can strike that balance between keeping things as brief yet comprehensive as you can, suppliers will take you seriously and want to complete your RFP and do a really great job of it too, and you'll have everything you need to make an informed decision on which suppliers are worth pursuing further. 
Here's a run-down of the 10 sections to include:
1. Organizational overview
Tell vendors about your company because they may have never heard of you. And not the stuff they can find themselves by looking on LinkedIn. Give lots of background information so people understand who you are, where you've come from, why you exist and what your future aspirations are. Why? Because if you're going to partner up with a company, you really want them to understand you values. And remember to be brief. Think CV, not autobiography.
Sections to include in your organization overview:
Why your company was founded
Your values
The things that make you unique from your competitors
Aspirations of the company
2. Project overview
For now, try to focus on the problem, not the solution. That's the vendor's job. Sure, you could suggest your ideal solution, but be prepared that you may end up getting similar solution answers instead of leaving it open and letting vendors think up unique angles for themselves.
At ScreenCloud we talk about a "North Star metric", which is the one core problem you really want to solve with digital signage. This laser focussed initial approach is not only helpful for finding a good vendor match, but also helpful down the line when it's time to execute your digital signage strategy.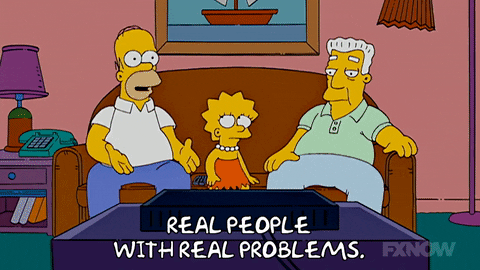 If you're super clear early on about what your challenge truly is, it will not only help you articulate it succinctly but consequently also help suppliers suggest the right hardware, software and processes that will get you the most out of your digital signage.
Sections to include in your project overview:
The core problem you're looking to solve – the North Star metric
Your vision of what you want to achieve with the project
What your dream solution looks like (optional)
Who your intended audience is
3. Stakeholders
It's a good idea to let suppliers know who's in charge of the project, and if decisions will be made by an individual or by a committee and who these people are. By clarifying your evaluation process, suppliers will better understand what you define as a winner, helping them to explain how they'd fit into the picture.
It's also worth explaining how the digital signage management team will be structured so it's clear who will be running the signage project long term and who will be involved in the day to day.
Sections to include about your stakeholders:
Give a main point of contact
Explain your evaluation process and who is involved in it
Outline what the digital signage management team will look like long term
4. Project goals 
Make your digital signage project goals both qualitative and quantitative. Maybe you want to "improve the flow of information" in your company. That's a great qualitative aim. But also suggest what success looks like quantitatively with some hard numbers. This will help suppliers understand your expectations better and encourage them to give equally specific solutions. For example, "reduce emails by 10%" is a great initial metric that your digital signage solution could help solve.
Absolutely ask vendors to provide testimonials and case studies from your industry or at least ones showcasing comparable projects or goals to yours. They may even offer to put you in touch with previous clients.
Sections to include in your project goals:
Qualitative goals (Example: Improve the visitor experience in the building)
Quantitative goals (Example: Double sales of low-turnover items by improving visibility)
Ask for case studies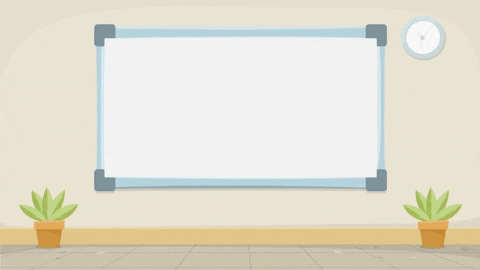 5. Hardware requirements
You also want to give the vendor an idea of your existing infrastructure and processes, the rough number of screens you have in mind and the geographic location (if more than one) of the screens. 
Do you want just the software, or a turnkey solution (software, hardware, installation)?
If you want a turnkey, the supplier might want to bring in outside partners. Make sure you get all the information you need about any third parties, such as cost.
Perhaps you want a specific hardware, or there might be a specific OS that the vendor needs to support, or tools they need to integrate with to pull data. This is the section to raise these queries in.
Sections to include about hardware:
What digital signage solutions you've tried before (if any) and what didn't work out
Outline your existing solution (if any)
What kind of existing screens you use (if any)
Outline your existing processes 
6. Security
If you don't know, then bring in someone who deeply understands your network infrastructure and how digital signage fits into it so you can ask pertinent security questions. Here are some examples:
Security questions to include in your digital signage RFP:
Does your solution provide the ability to integrate with Single Sign-On Providers? 
How do you encrypt sensitive or confidential data?
Does your solution provide the transfer of data via a secure transfer method (i.e. secure FTP, https, etc.)?
Where do you store data?
Who has access to the data?
Is your company GDPR / ISO27001 or SOC2 compliant?
What type of personally identifiable information (PII) data will your solution contain and how is this protected?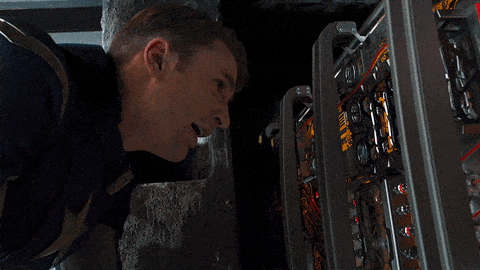 7. Future proofing
This is the section where you should look to request specific supplier information that will help you to make a solid long-term decision. Ask vendors for a detailed roadmap on various features so they can show you they're thinking ahead and you're not going to outgrow them in a few years and have to go through the painful process of switching.
Find out if their business is financially solid. The last thing you want is to do a massive rollout then find out that the vendor going bust. And don't be shy to ask for financial figures, just be ready to sign an NDA. 
Questions to include on future proofing:
What is your roadmap?
Is your company financially stable? Can you provide figures?
What type of team structure do you have? (Support, Sales, Development)
8. Budget
Speaking of money, be really clear on what you're willing to spend on hardware, software and support. Also remember that digital signage isn't like straight up software deployment because of the physical hardware, so factor in the cost to procure and distribute hardware and then have it installed. It's worth making a comparison between doing it yourself and going for a turnkey solution.
Also enquire about the level of product support. It's really important that you're able to reach out and get help easily. Remember to not only check what's available but if it comes at an additional cost. 
If you're on a very tight budget, it's worth noting that this generally comes at a price later, whether it's sending people out for maintenance, or upgrading the hardware when you outgrow it. 
Budgetary questions to include in your digital signage RFP:
What is the initial hardware cost? Is there a discount for bulk purchases?
What does the software cost? 
What are the costs for support and what does that include/not include?
Are there any additional costs now or later that don't fit into any of the above?
9.  Timeline
Make the suppliers aware of any tight deadline you may be working towards but make it feasible. Remember that digital signage involves both hardware and software, so it will take a bit longer to implement than your average software-only solutions.  
There, you're almost done.
10. Summary
Finish by writing a summary of what you've put together. This will act as a helpful overview where you emphasize the most important points. Then, put this summary right at the top of your RFP. It'll be what the back of a book cover is to a novel. 
Finally, ensure you get the most from your vendors. Give them a reasonable deadline to complete the RFP, and keep them in the loop on where the evaluation process is at. Once you've made a decision, announce it to all the contenders to avoid leaving people hanging. 
Do you need help setting up a digital signage strategy for your organization? At ScreenCloud we offer enterprise support from point of idea all the way through to content strategy. Find out more here.