Publish content to your screens directly from Microsoft Teams
Learn More


What is "Real-Time" Content in Digital Signage?
If you want people to look at your screens the answer is simple: use real-time content.
How long is your attention span when it comes to viewing content that's out of date? If you're like most of the population the answer is probably: short.
Truth is, we don't have time to wait around. Our eyes and brains are on a constant filter, seeking out the tiny drip of information that's relevant within the huge ocean that's not.
So why is digital signage any different? Well, it's not really. The trouble is, "old school" digital signage has given new digital signage a bit of a bad rap. Once, it was languorous to add new content to screens, so IT teams and marketing managers simply didn't. To burn a new CD or add huge files to a USB and get them in the right order, it could take hours. Aside from the prep time, just creating the content required would mean hours of painstaking design. Then hours more when you realized it didn't fit the screen resolution, or wasn't created for portrait.
Then two things happened:
We got simple digital signage content management systems like ScreenCloud
We got digital signage content apps
Now the first is pretty easy to comprehend. If you can log in, online, and change what's showing on the screen sitting in your restaurant four blocks away, managing and updating "new" content is easy.
Then the second is where things get really special. Apps in digital signage create content for you. Without design, development or you having to do much more than clicking a few buttons, apps take content you already own (or that other people own) and pull them together into a sharp looking display.
Which leads us onto: the power of real-time content.
What is real-time content?
Real-time content in digital signage, is content that is up-to-the-minute relevant. It's a traffic board that shows you which roads are blocked at that moment in time. It's a Twitter display that shows you tweets sent from just a few moments ago. Real-time content is always looking for "what's new".
Best of all, when you use apps like those mentioned above, real-time content updates itself. There's no logging in, no refreshing the screen and no trying to decide what goes up at any given slot.
Real-time content is always refreshed, always up-to-date and always relevant. And when content is relevant, people are more likely to view it.
Examples of real-time content
Social media displays
Perhaps one of the most popular, and well used, forms of real-time content is social media displays. If your brand is using social media, you're already spending time and effort looking for the best content to share, tweet or post to your audience. So why not make more of that content and share it to screen? Social media also brings in the power of user-generated content. As our friends at TINT will tell you, this is a great way to get more customers sharing stories and insights around your brand and to share the ones already posted.
This could be a Twitter feed that pulls from your account, a hashtag or specific keyword.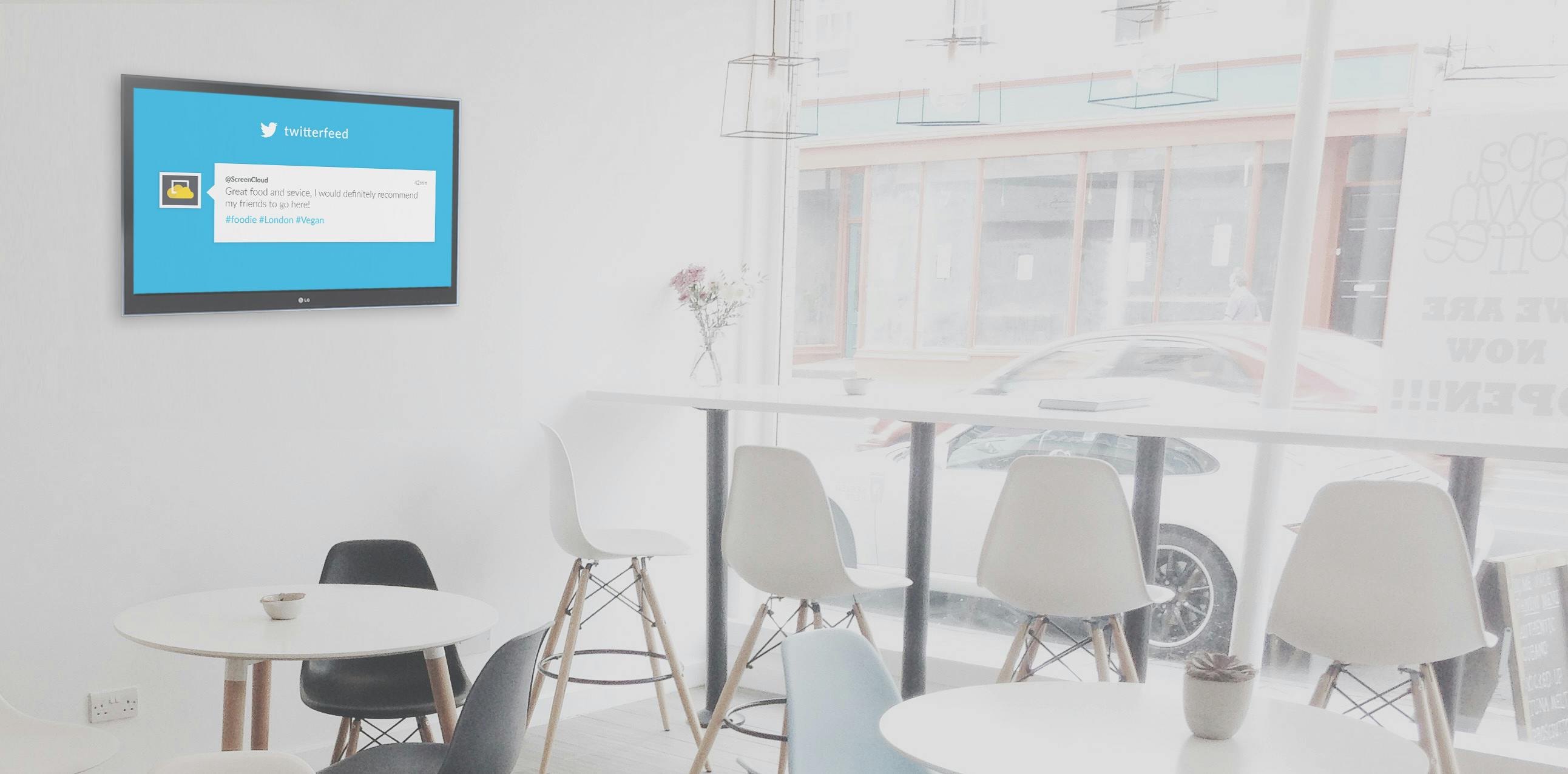 Or perhaps an Instagram gallery showing your own feed, or that of a specific hashtag or campaign.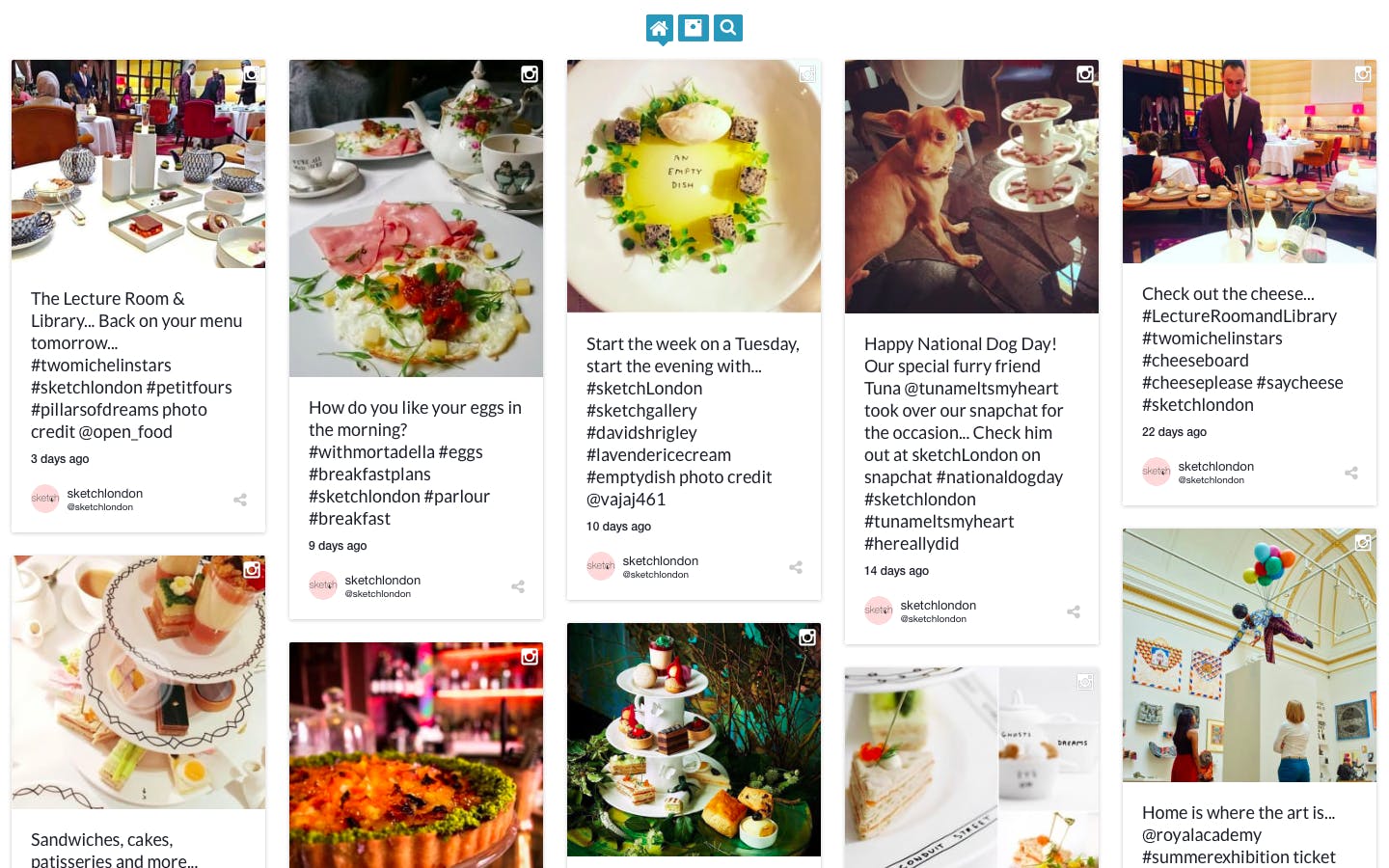 Live communications and information sharing
Real-time content can also be used to improve communications. From throwing a report up on the wall for everyone to see, to making customer metrics more visible in sales teams and using Slack to share rooms as broadcasts.
One of the easiest ways to create real-time content is also to pull from systems that are easy to update. Information from a Google Slides presentation could be updated from your laptop in a few seconds. As could a Google sheet, dashboard or notice board.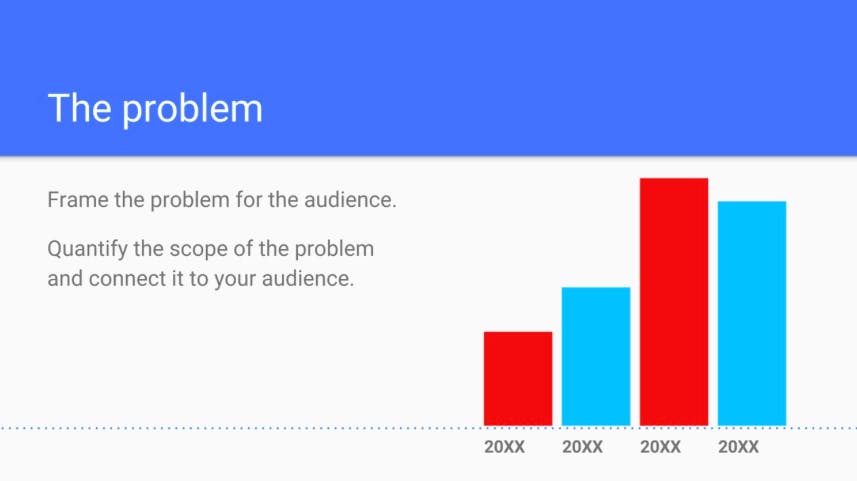 Location-based information
If you don't want to create your own information, you can share stuff that's already in place. Weather apps show in-the-moment forecasts and traffic apps help point out the traffic situation in areas nearby.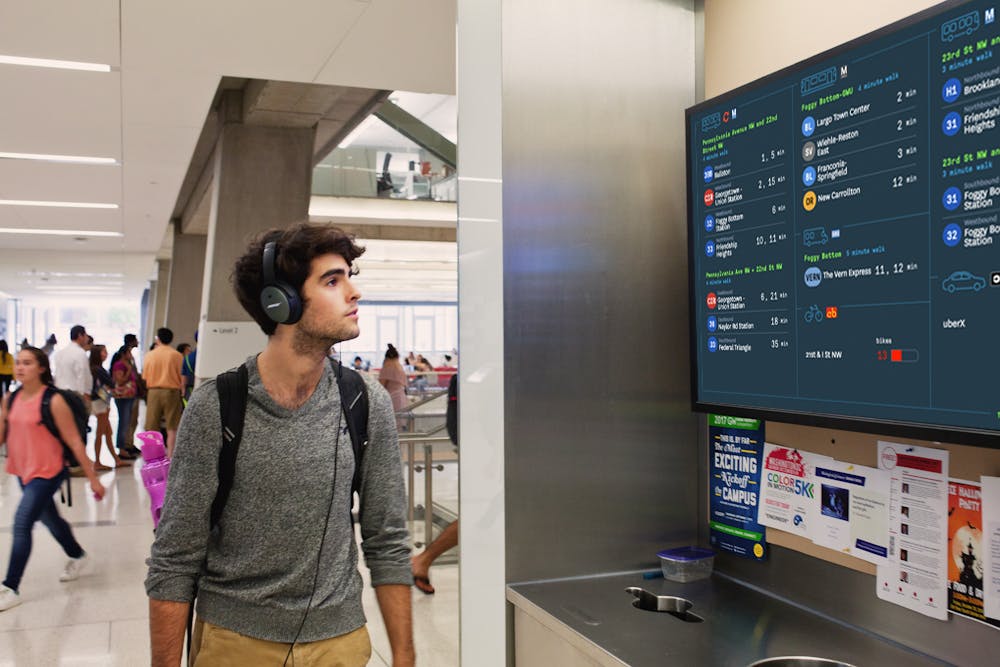 Whereas world clocks, stocks and currency rates all help keep visitors, employees and viewers up to date with the goings-on of the world.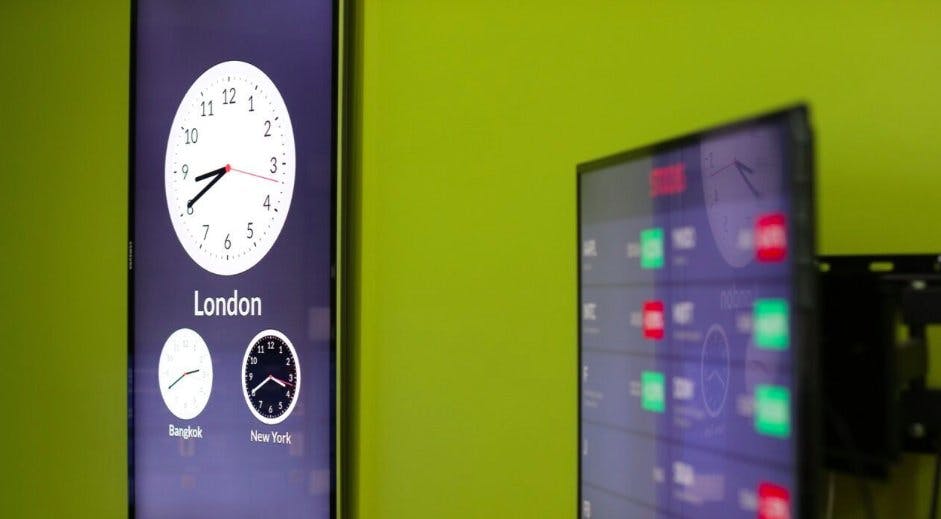 The potential of real-time content in digital signage today
Real-time content makes life easier, sure but there are lots of other benefits too. When your content is relevant, it leads to more relevant conversations.
Take our customer Merchant Taylors' Schools as an example. Outside their college students' study room they use apps to show the current exchange rates, weather and news from the Financial Times, CNN and BBC. When the students are preparing for exams, real-time events happening around the world are discussed in lessons and are used to illustrate principles.
This not only fills the students with knowledge they might otherwise miss, but it also shows real world examples of the lessons they are learning.
Alongside benefits such as those ones, there are also monetary gains to be made.
When screens are personalized, they become far more useful and as a result, receive far more views. When screens receive more views, businesses have an opportunity to sell more advertising slots at a higher revenue, and also to share more company information, knowing that it will be seen.
So if sharing real-time content is easy, and it helps people and it increases the revenue appeal of your screens, what's not to like?
If you're ready to give real-time content a go on your digital screens, set up a ScreenCloud account today.
Ready to get your organization connected?
Connect your first screen today with our 14-day free trial
ideas