If you're looking for an easy way to turn your TV screen into a live presentation board, you're in luck. There are some seriously easy ways to hook your presentation up to the screen without the need of wires or the IT department.
Sometimes you might want to grab the screen nearest to you and use it for a presentation. How easy is it right now? Could you do it without the touching the screen in question? Probably not. Other times, you might want to use a presentation you've created as a bit of background content for people sitting in the lobby. If the content's there and it looks great, why not repurpose it?
In this guide we'll walk you through three simple ways to share presentations to your digital signage screen.
Before you begin, make sure you've signed up to ScreenCloud Signage - it's the easiest way to share presentations to your screens. Once signed up to the 14-day free trial (no credit card required), you can simply download the ScreenCloud app to your device and that's it, you're ready to begin sending presentations direct to your digital screens.
Then, here's how you get those presentations live to your screens in seconds:
1. Native upload: Powerpoint, Keynote or PDF
For Powerpoint, Keynote and PDF files you can upload your presentation direct to the ScreenCloud Signage content management system. Head to your Content Library and click "Upload".
Next, you can select your presentation and upload it your library. ScreenCloud supports the majority of file types including jpeg, gif, png, and svg, PDFs and Office/iWorks formats to make uploading your presentation easier.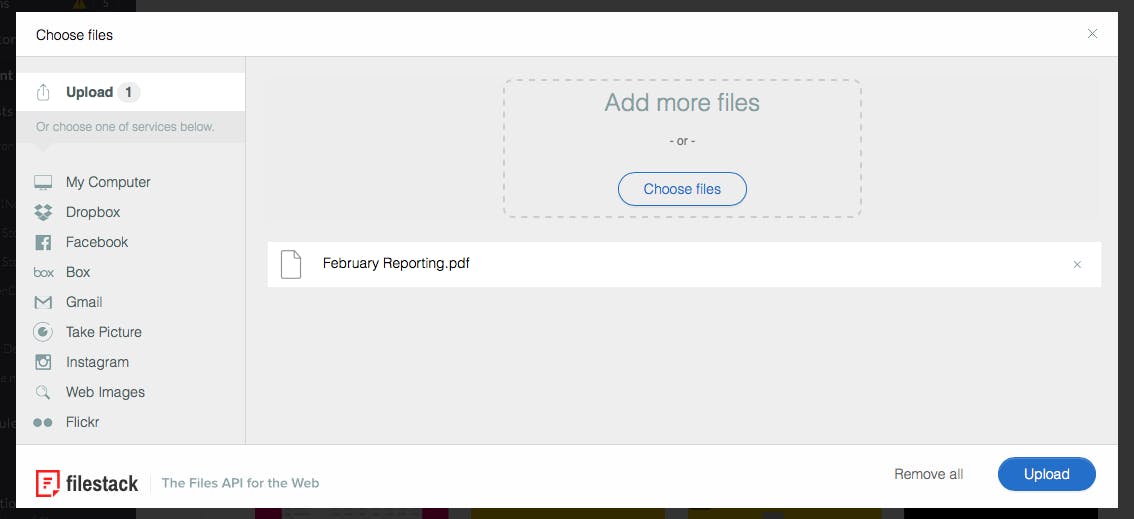 This is ideal for sharing Powerpoint presentations, Keynote presentations or even PDF files to your digital screens. There's no middleman, no converting files or uploading onto USBs. Just a simple, cloud-based formula for taking your presentation and putting it on your digital signage display.
2. Google Slides app
Then we have the holy grail. An app solely made to display Google Slides presentations on your digital signage displays. Google Slides is a free and often brilliant way to create slides and presentations. It's one of our favorite tools at ScreenCloud, as everyone can be in the document at once, making collaboration super easy and trackable.
This is one of the easiest ways to create web-based slides and digital presentations that can be sent directly to your digital signage screens. This could be used for anything from a corporate presentation, to a company update, a report or even just a series of text and image displays.
With the ScreenCloud Google Slides app you can:
Publish any Google Slides presentation to your screen
Set the duration per slide in seconds and the total duration to show
Make live updates, which filter through automatically to your screen
To use the app, head here and click "Install this app". You'll need to make the presentation you wish to share in Google Slides publicly visible (more info on how to do that here). Once visible, you can add your Google Slides presentation to the Google Slides app in one click and preview how it will look once up on the screen.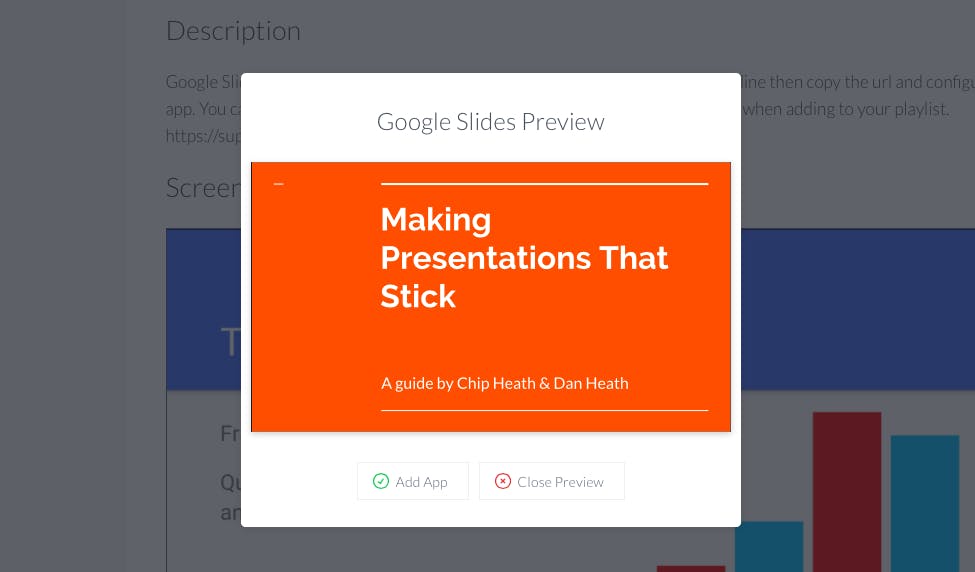 The true beauty of Google Slides app of course, is that once your presentation is live you can make changes to it at any time and the results will automatically update on screen.
Gone are the days where out of date presentations were left playing on screen.
It truly is a simple and effect way to share any Google Slides presentation to your screen.
3. Microsoft Power Bi app
For those wanting to be a bit extra with their data and information, you have other apps available like the Microsoft Power Bi app. This app takes company data and turns it into a visual display, before allowing you to publish your report online.
It takes a little playing around with, but for visual displays of information, this app gives a lot of scope to what you can do.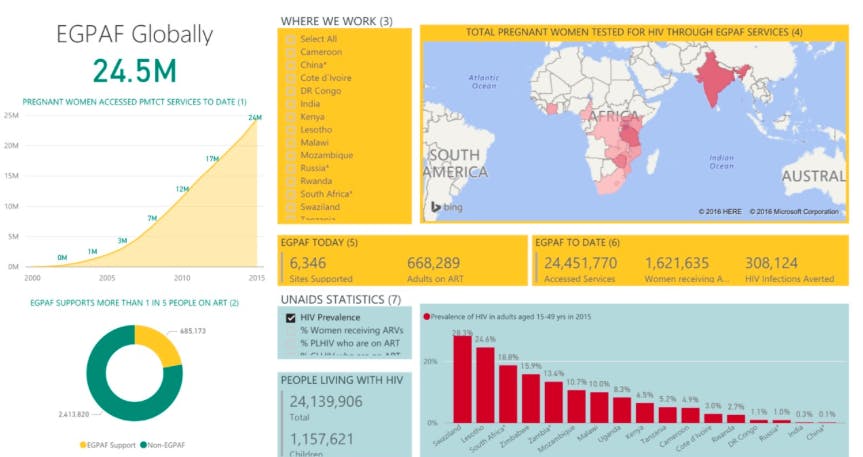 Have a play around here.
Ready to get started?
With ScreenCloud Signage it's never been easier to get your presentation, regardless of format, live onto your digital screen. Start your 14-day free trial today and see how easy it is for yourself.