Publish content to your screens directly from Microsoft Teams
Learn More


How to Create Your Own Digital Signage Content
Creating engaging and impactful content for your digital signage strategy can seem daunting. So here are some handy tips to get you started.
When talking to prospective customers about implementing a digital signage strategy within their business, the biggest hurdle we come up against is not their understanding of digital signage – or even which hardware or Player software to choose – but what content to play. 
Content that engages has the most impact. Screens stuck with the same news loop and outdated information with low res imagery is not going to hold the viewer's attention. Your digital screen is another marketing medium, and one that – according to numerous studies – has one of the best recall rates. So it should be treated with extra special care. 
There's a lot to consider when talking about choice of content; type of media, scheduling, duration of play, branding, messaging… Content strategy is almost more important than the overall digital signage strategy itself. Which is why ScreenCloud has made choosing, adding and editing content simple, flexible and scalable. 
In this guide we'll show you how to create your own digital signage content easily.
How to create your own digital signage content
1. Digital signage apps to repurpose content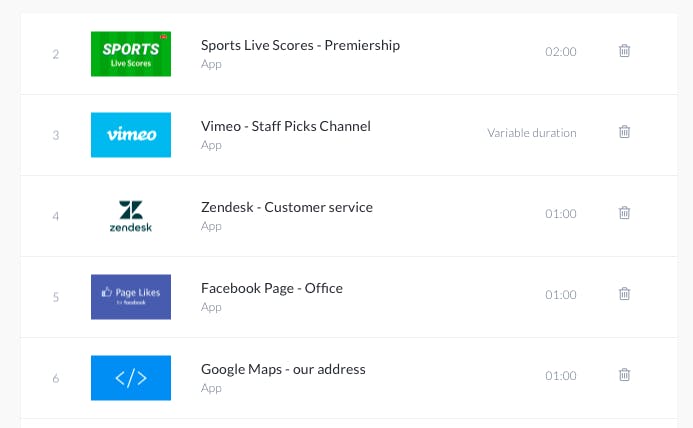 When it comes to designing for digital signage screens one of the easiest ways to create impactful  content is to use good content that already exists, and repurpose it. ScreenCloud has 60+ integrated apps from which you can pull content through to your digital screens, like Gallery for Instagram.
You can then schedule this repurposed content to show at appropriate times within your Channel; Yelp reviews of your new lunchtime menu to show during your lunch service, for example, would be more engaging than showing your late evening cocktail menu. 
The benefits of using app-drawn content within ScreenCloud digital is:
In the ScreenCloud App Store there are currently 60+ free apps to use with ScreenCloud for easy content creation. Not seen one you need? Contact Professional Services and we can help build what you need with the ScreenCloud API.  
Here's an example of how you can use just one of our apps, Meet the Team app, in three engaging ways to create digital signage content easily:
2. Creating digital signage content using free tools
There are another couple of roadblocks that come with planning digital signage content; the actual execution of that content. You might have an idea of what you want, but no designer to create it (or, no designer with the time to). You've also got branding to contend with, making sure you use the right logo version, brand colors and font. 
Which is why Canvas is one of the most-used tools with ScreenCloud.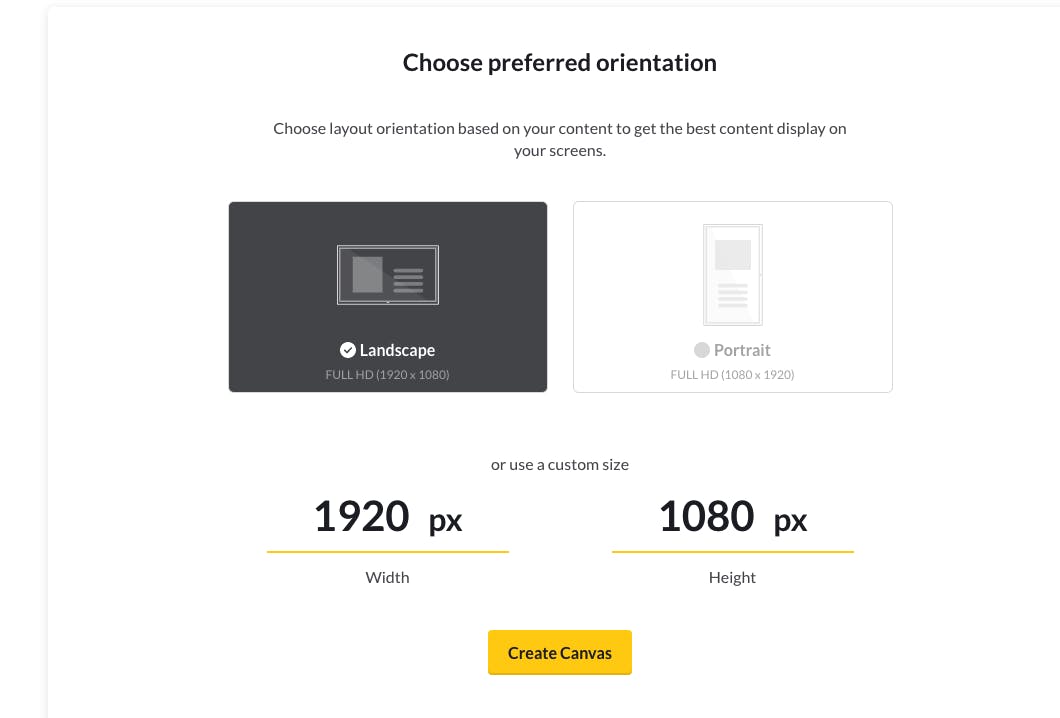 Canvas helps designers and non-designers alike to create on-brand content like notices, digital menu boards and posters that automatically fit the dimensions of your screen.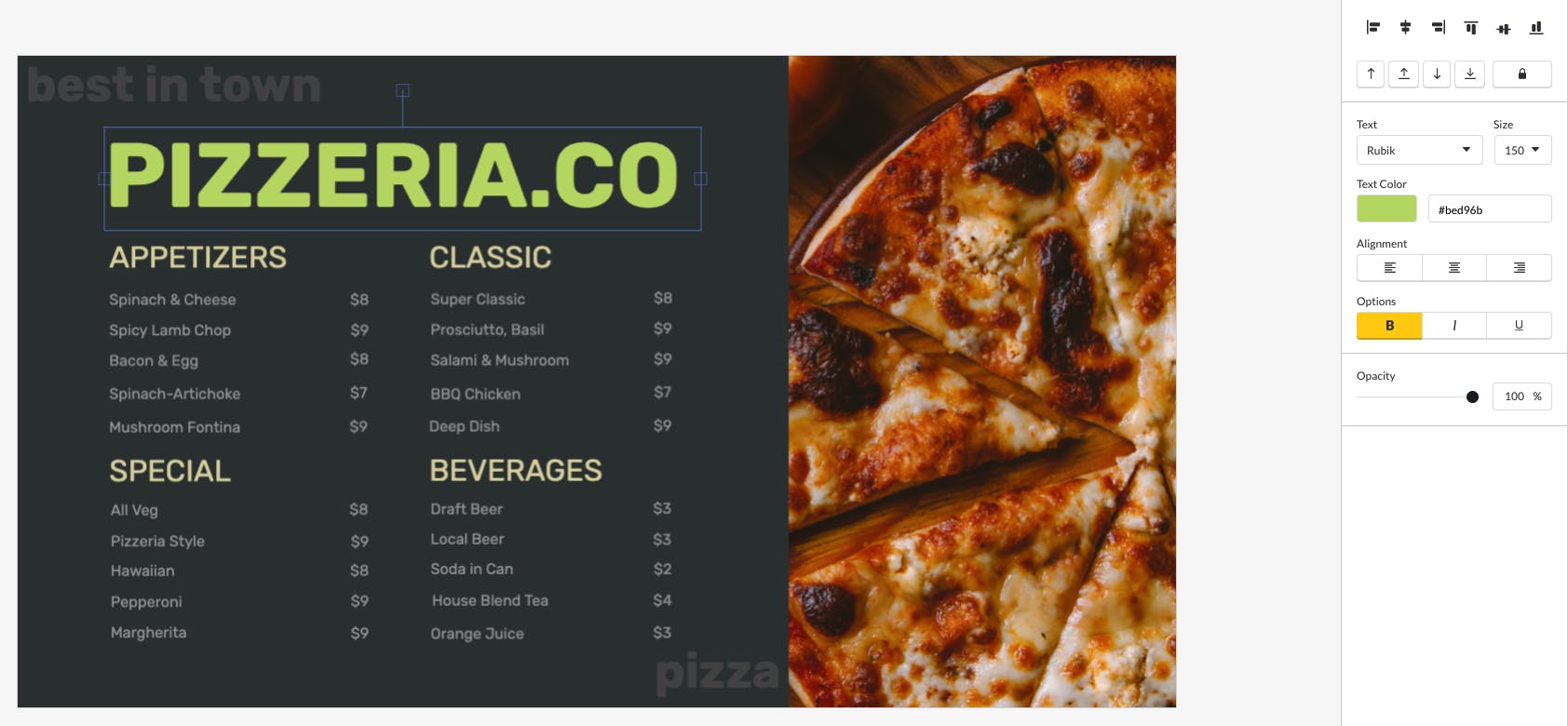 Set up branded templates with your colors and fonts for quick content creation. One of the major benefits is that should you need to edit anything on a poster, for example, click into Canvas, make the change, and this will reflect automatically on your screen without needing to re-upload. 
3. Using content you already own
Just as you repurposed content that pulled directly from outside sources, you can also use other pre-created content. 
Add a live URL to show a scrolling feed of your website. Upload images, PDFs, gifs, and even real-time business intelligence data dashboards (using our new ScreenCloud Dashboards feature). 
When you add images and graphics to ScreenCloud signage, we'll resize them to make sure they look great on screen.
4. Stock content
If you don't have a vault of content that you can use, photo stock libraries are a great way for getting imagery up onto your screen. If you're just after a placeholder, then there are a variety of royalty-free sites from which you can source both images and videos.
Video is a powerful medium to put onto a digital signage screen. It draws and keeps a viewer's attention. We often use content from Coverr that provides free stock video content.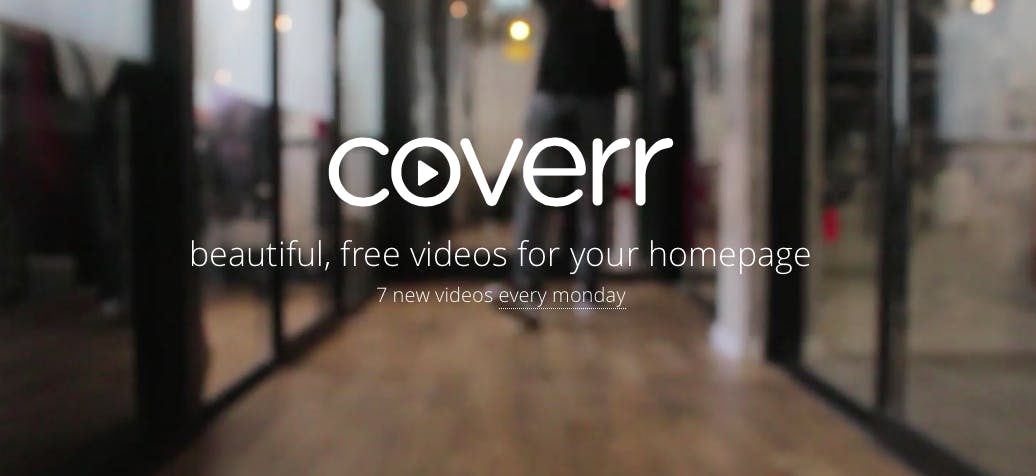 Video is a powerful medium to put onto a digital signage screen. It draws and keeps a viewer's attention. We often use content from Cover that provides free stock video content. 
Adding music to content also helps to make it more emotive. Free Stock Music boasts hundreds of files that are equipped with "100% royalty free licenses that allow you to use the music in all types of productions, for worldwide distribution, forever. There are never any licensing fees."
5. User generated media
We briefly mentioned user-generated content above, but it really is a goldmine of free content – and marketing. 
There are plenty of apps that can help you to take user generated media and add it as content to your digital signage screens. For example, Google Reviews, TripAdvisor and Yelp all create a powerful picture of your business's ethos and service.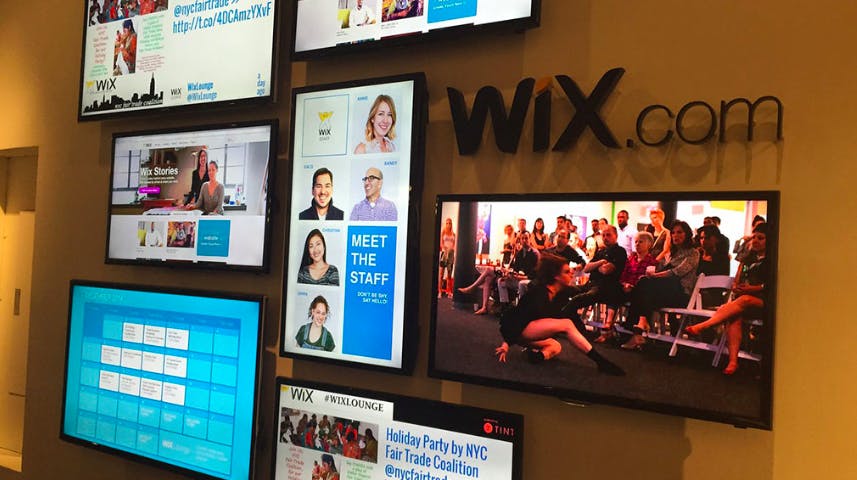 Tools like Walls.io and Taggbox can also pull in user-generated social media content; "word of mouth" is a powerful marketing tool. (Read more on social media walls here). 
Digital signage content strategies
The content you choose all depends on the type of audience problem you are trying to solve. You can view lots of examples of digital signage content here but often, it's how those examples work together, to create a digital signage content strategy, that makes all of the difference.  
1. Increase positive brand awareness
If you want people to share more brand love, some of the content sources you could look at include:
2. Improve internal communication
Positive brand awareness should also extend internally to your employees. After all, an engaged employee is one that knows what's going on, and enjoys where they work. 
3. Upsell items
For a store or restaurant that wants to sell more and raise awareness of products with customers, try:
4. Make customers linger longer
Play engaging content, and people will want to look at it. A good mix of media will hold a viewers attention and make them stay around for longer:
5. Have fun with your content
If your mission is to get customers or employees engaged through fun, dynamic content, here's what you could play with:
Good digital signage content: a sense check
Read these bullet points to ensure your digital signage content is fit for purpose at all times:
Does your content abide by the fundamental digital signage design rules?
Is your content optimized for portrait vs landscape formatting?
Will your audience be interested in this content?
How does the timing of your playlist work - is there enough time to be engaged but not bored?
How long has your content been showing? Is it time for a change?
Is the content shown relevant to this audience, at this specific time and day?
Is your content "on brand" using the correct colors, fonts and formats?
Can you add content that updates automatically and will always be relevant?
Are you using high-quality images and videos which don't pixelate?
Does this content make sense in the context it sits?
The medium may not be the message, but great digital signage content is the focus of lots of small, moving parts. Choosing great content sources, setting them up, selecting the branding and getting it all live in a timely, relevant manner. Follow the guide above and you'll be in a great place to start, as digital signage becomes more common across the world's screens. Begin your free trial today.
Ready to get your organization connected?
Connect your first screen today with our 14-day free trial