Publish content to your screens directly from Microsoft Teams
Learn More


30+ Free Google Slides Templates for Digital Signage
We love creating new templates for our own digital signage at ScreenCloud so we thought, why not share them with you too! Free downloads inside.
We know that when it comes to creating content for your digital signage screens, it isn't as easy as it looks. Even with a design tool like Google Slides at your disposal, how can you know what to put, and where?
That's why we've put together a selection of pre-designed Google Slides templates for you to download and use on your own screens. Whether you're wishing for a digital menu board design, a way to make customer quotes look pretty or even a data dashboard, be our guest in using these designs for your own displays.
Here are three good things to know about all of our templates:
Minimum time required - Whether you're a teacher who's strapped for time or a business owner that has a million and one things to think about, these templates are ready to use.
Naturally engaging - because we've been creating screen content for a while we've run the tests to see which type of template is most engaging - and we've provided you with just the winners.
Easy to use - all of our beautifully designed templates have been created in Google slides, so it's easy for you to download, then edit and rebrand them in any way you choose.
Check out the Google Slides templates below and pick which ones you want to download (plus plenty more) using the form at the bottom of the page.
Top hint: To edit and create your own version of the templates, just click File > Make a copy and the editable copy will appear in your Google Drive, ready to use.
Meet the team Google Slides template
Ideal for showing off exactly who you have working for you, in a visually pleasing way. All you need to do is swap this team's details for your own.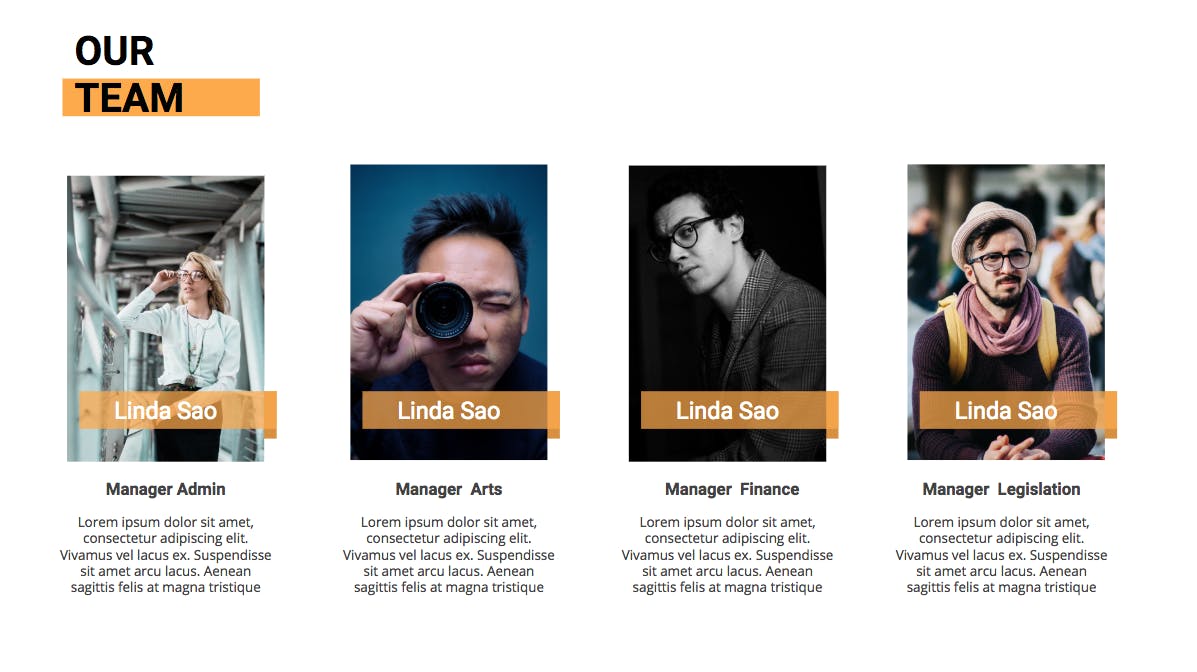 New staff member Google Slides template
Design options that place your new employees front and centre of stage, with a few nice facts about them too. We've included three different designs, so you can pick the one that works best for your company.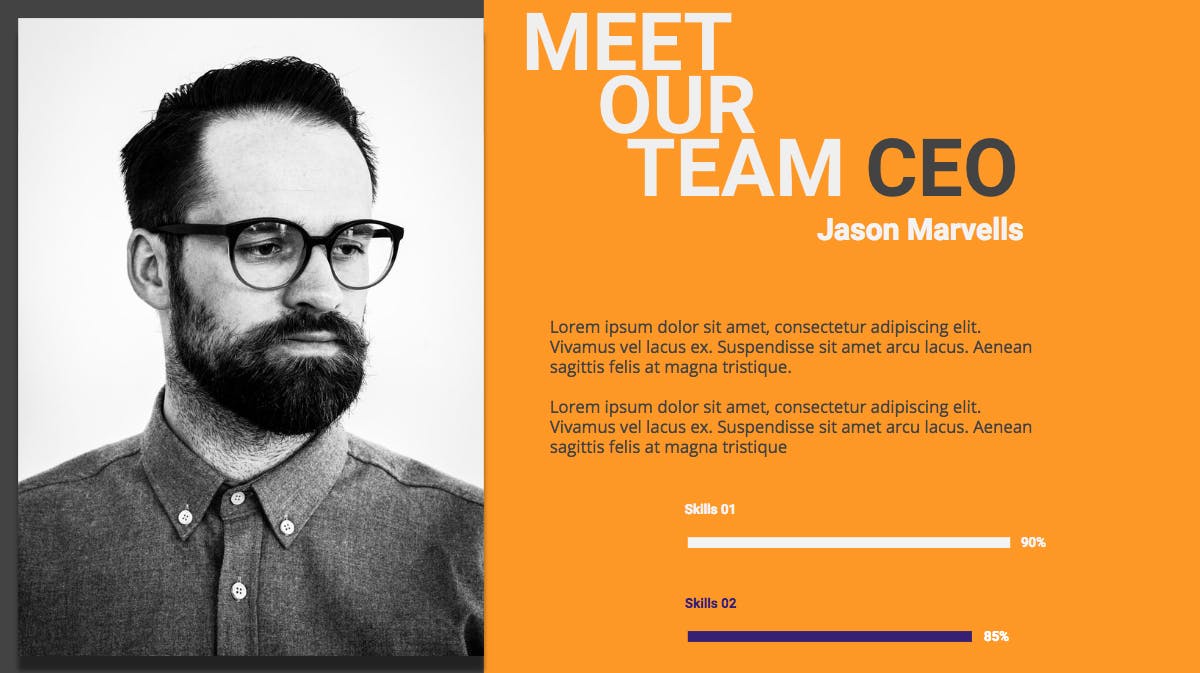 Testimonials Google Slides Template
If you don't show off your customer quotes on screen, did they even really happen? Use these beautiful testimonial designs to help show why you're awesome and make everyone in your team feel ace. Three cool designs to choose from.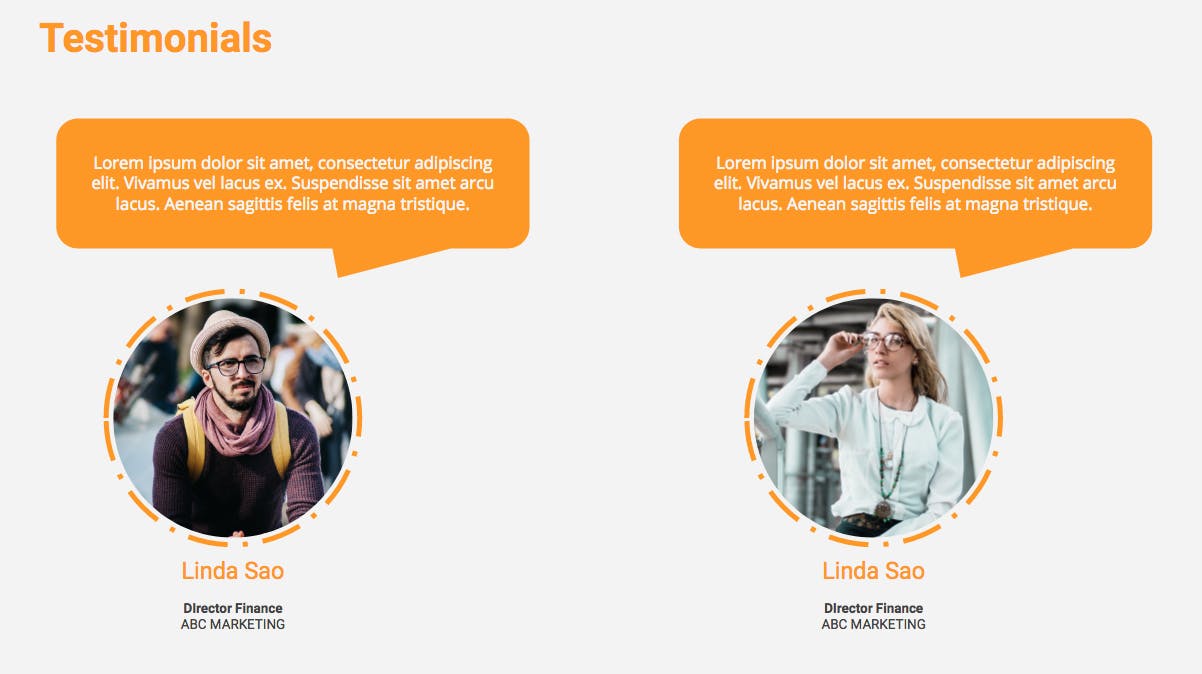 Notice Template
Notices and announcements don't have to be stuffy right? Well not when you have these four noticeboard templates to choose from! Whatever information you need to display, these templates will communicate it more easily.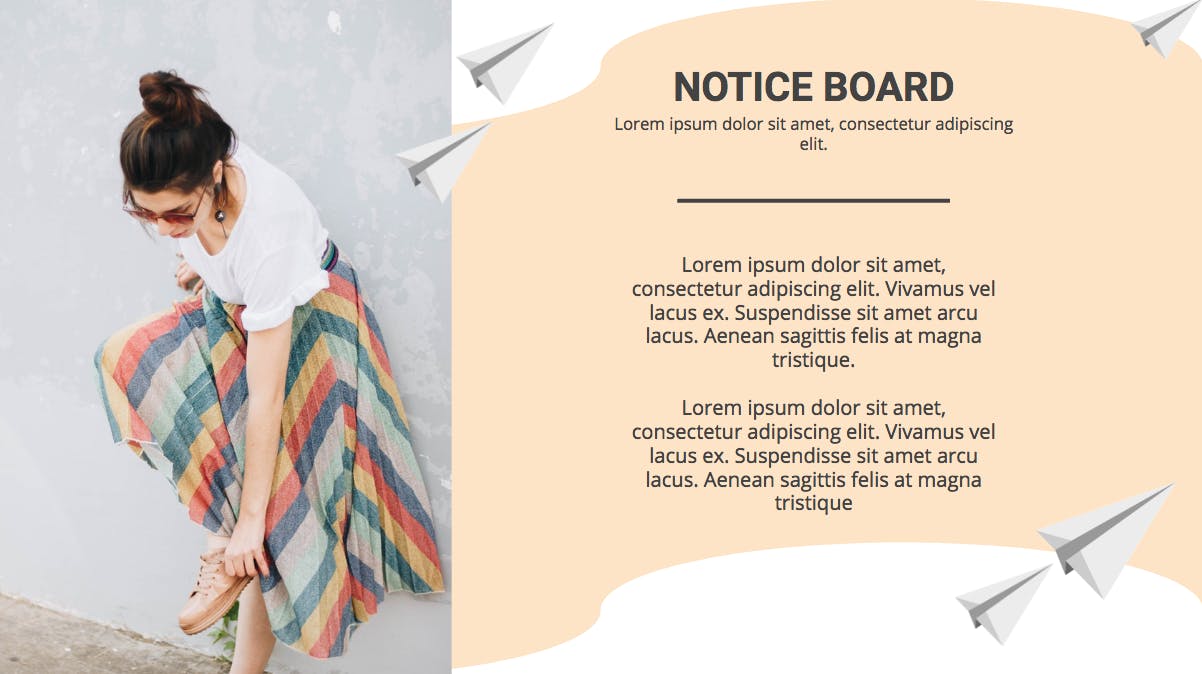 Retail Offer Google Slides Template
You know you have an offer on, but do your customers? These Google Slides templates for retail offers help sing your sales for all to hear. We've created five different design options, for true variety.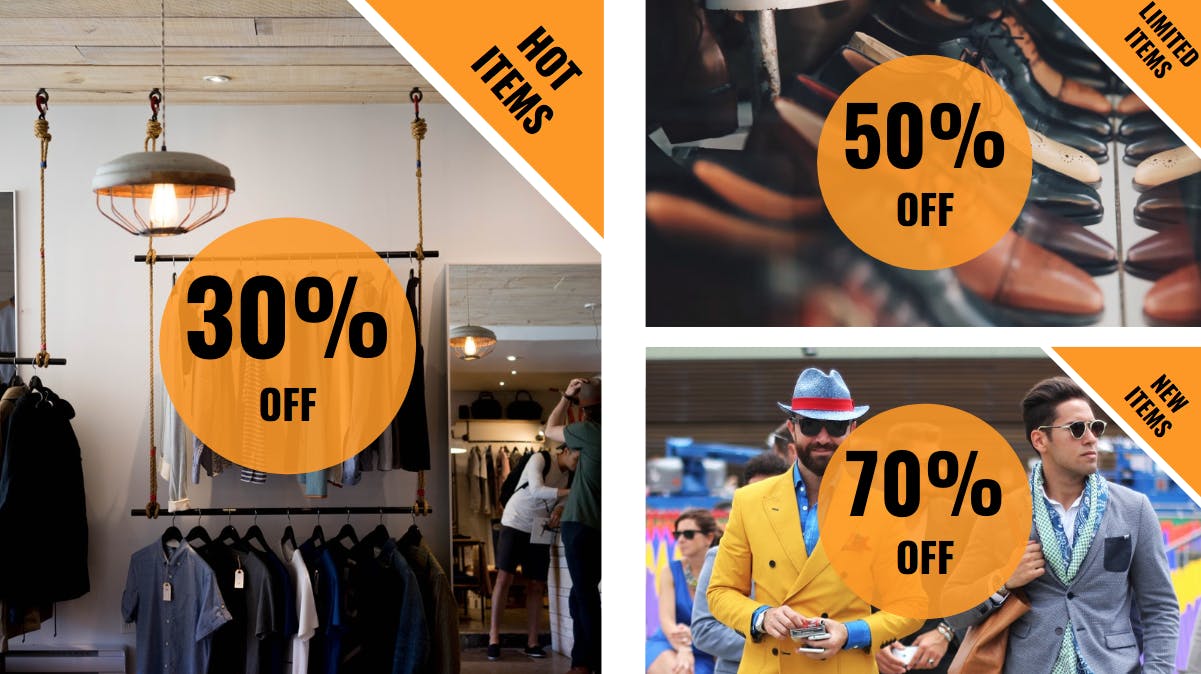 Digital Menu Google Slides Template
Three different digital menu boards you can take and add your items to. Use our templates to make the design process faster, then change prices, items and colors to your heart's content.
Real Estate Templates
Ideal for showing off properties, your real estate company and other information that is key to your clients.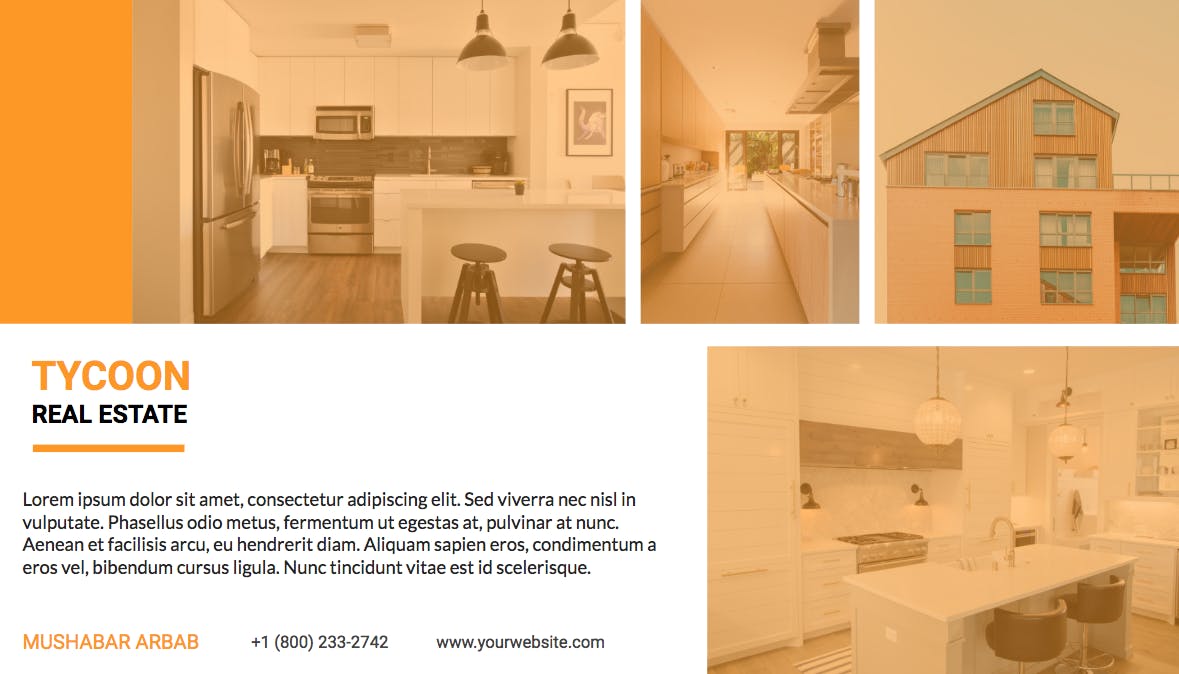 Services Google Slides Template
These four templates have a whole lot of versatility. They'd work in a beauty salon or barber shop, to show off your IT services, in a company lobby or reception or any other use case where you have information you want to share.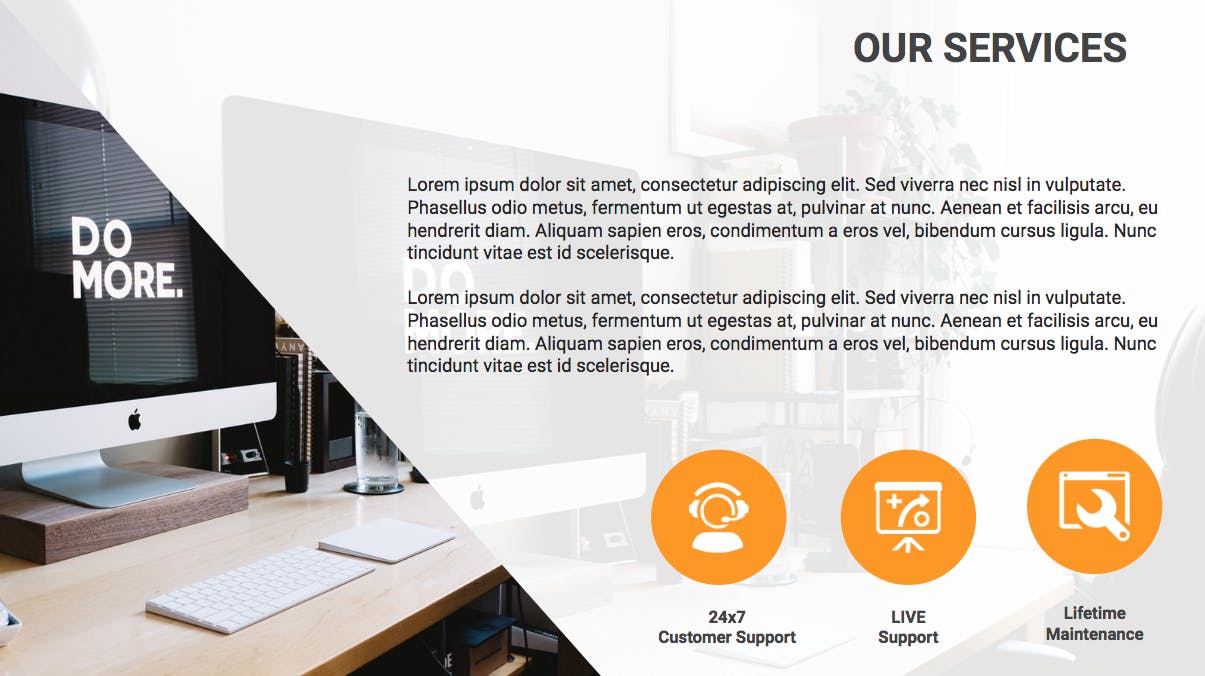 Metrics Google Slides Template
When you have specific data that you want to show on screen, these metric templates will come in handy. This could be crucial targets for your sales team, your magic MRR number or the KPIs your team are working towards. If they can't see it, they can't beat it. We've created five different versions, including a pricing table, because we're into data like that.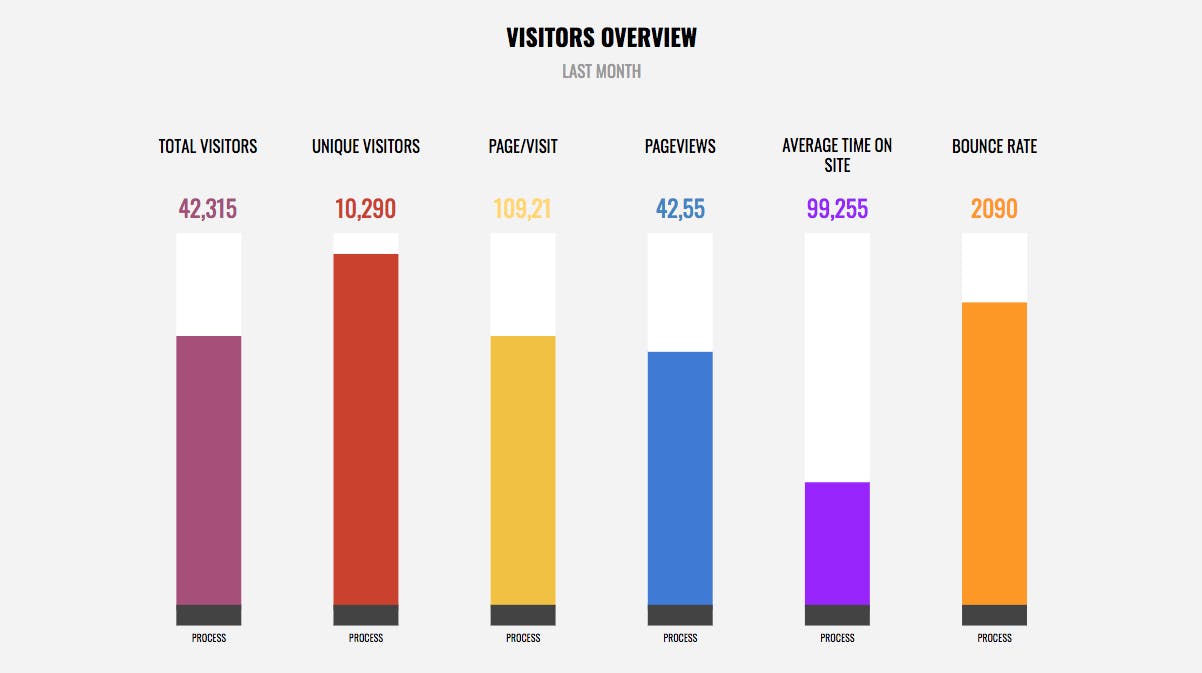 Get access to the 30+ free Google Slide Templates for Digital Signage by filling out the pop up form at the side of this page.
Ready to get your organization connected?
Connect your first screen today with our 14-day free trial
ideas