From web design, to graphic design and marketing, all are defined by trends which seem to change by the minute. Design trends can be a mysterious thing and difficult to navigate. Is responsive still all the rage? Has iconography fizzled? Aesthetics like these seem to grow in popularity all the time, before exploding with a bang across every website, brochure and digital sign. Similarly, marketing tactics and the channels in vogue can peak and trough without warning.
'Trends' is a term we use loosely at ScreenCloud, as often they fizzle out just as quickly as they begin. But designers and marketers must evolve and adapt to incorporate their own take on 'trends', creating something original, yet protective. In digital signage this is ever more important. Design and marketing have become increasingly blurred, meaning that we often have to deport from one camp to the other, in order to truly understand 'what's next' and to adapt our screen content accordingly.
Here, we look at some of the emerging design and marketing trends that could affect your next digital signage campaign.
Mobile optimization
First came desktop, then came mobile. We've now reached the tipping point, with mobile digital media time in the US at 51% compared to desktop at 42%. As a result, and since Google Search announced that it would be expanding its use of mobile-friendliness as a ranking signal, businesses have been quick to adopt mobile responsive sites.  
A responsive design recognizes the device your user is working from and adapts itself to the screen size accordingly. However, this doesn't take into consideration the mindset the user is in when using mobile, as opposed to desktop. Despite 70% of purchases starting on mobile, smartphone add-to-cart and conversion rates are much lower than for desktop. On average, consumers use 2.6 devices within one purchasing decision. Which means that while they may be browsing heavily on mobile, they aren't always using it to buy.
Our ScreenCloud player optimizes your content for the smaller screen and resizes accordingly. But what goes into that content, is really the key to setting it up for a mobile experience when you're using an iPad, tablet or mobile as your digital sign.
The responsive logos project is a great example of this. Created by Joe Harrison, it takes the logos of big name brands such as Coca-Cola and Chanel and shrinks them down, showing what they would look like if they were as responsive as their websites. The key is that the logos don't just get smaller. Instead, they become more paired back until eventually they are just a symbol.

Rather than just being responsive, screen content needs to be mobile optimized in both design and feel.
For example, calls-to-action that are more prominent, less images or screens on rotation and messaging that can be processed more quickly. Also, content that is arranged in order of importance on the page and keywords and headings that stand out, helping the user to navigate the experience from a distance or with someone standing in front of them in a store.
Pairing of design trends
With the rise of 'UX' and websites that were actually easy to use, rather than just flashy, came the rise of flat design. This minimalistic approach to design features two-dimensional, flat illustrations, block colors and open space.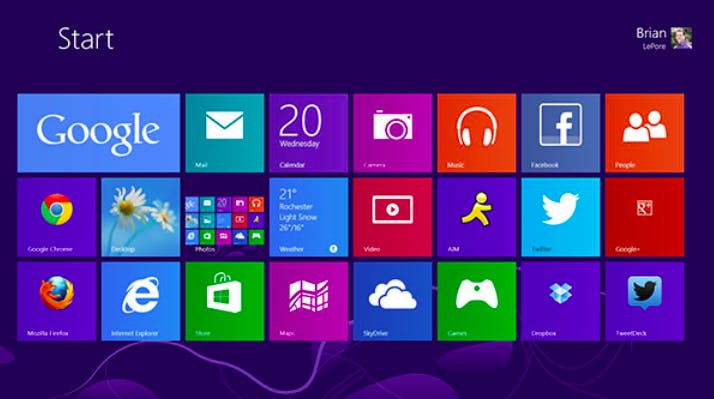 Microsoft were one of the first to adopt flat design
While flat design isn't going away any time soon, many marketers and designers are beginning to test its compatibility with newer trends such as minimalism and Material Design. This is a great way to create digital screen content which stands out. Google introduced its material design guidelines as a 'visual language' that is bold and intentional, using movement to add meaning.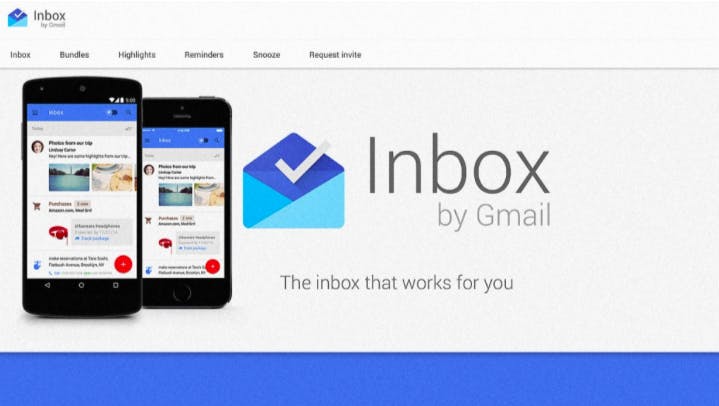 In material design done well, each object has a height and casts a shadow that matches the shadow a real world object would create. It also places emphasis on 'card' layout formats and product icons (like the envelope shown above) which simplifies the brand and represents the folding of a paper envelope in real life.
Designers and marketers working on digital signage screen content could find refuge in a mix of flat and material design bought together with other trends such as 'modern retro' and bold, playful typography. Take Slack below, as a perfect example of a brand where all trends come together to create a minimal design that's meaningful yet playful.
Imagine how great their branding would look in an office screen, or outside a store - perhaps with some cool animations on the patterns and colors.

From a marketing perspective, this type of branding used in a store or at an event could also reflect company values. Iconography and illustrations which mirror real life, could suggest transparency. Bold colours that imply trust could help customers to see your brand in a different light.
Micro-interactions
Micro-interactions are like an underappreciated employee. They work hard, are often invisible and yet make everyone's lives that little bit easier. Micro-interactions should also be incredibly satisfying. Think about the motion when you slide the screen down on your phone to refresh, hit a notification or slide to turn off your alarm. They let you behave in a human way, which is truly the secret sauce to creating satisfying user interactions (and other good marketing too).
An example is the Pinterest app, where you press your finger and icons appear around the press point offering you the ability to share, send or save. Or My Fitness Pal who turns notifications off for you if they think they might be getting annoying.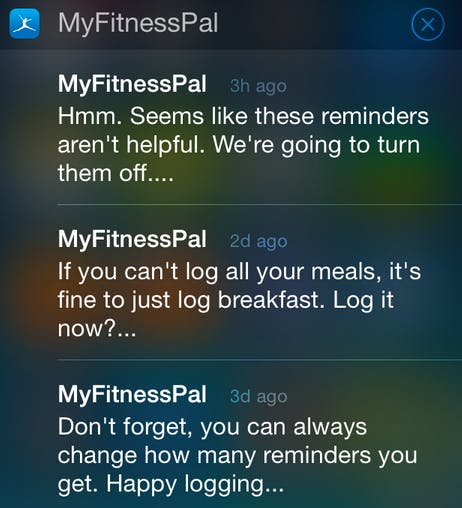 In digital signage, micro-interactions can be built in to reward the user and make them more comfortable in the environment. For example, a digital sign which asks a user where they want to go and then directs them there.
Also language which is human i.e. 'hey you, come this way' or even a 'have a nice day' as the customer leaves a store or restaurant are a nice, subtle nod towards a satisfying micro-interaction.
Video curation and creation
It's no secret that video has exploded. Rather than being a new trend, it's becoming the dominant way content is consumed across the internet with it now accounting for around 69% of all consumer internet traffic (Cisco).
In this space, the trend marketers and designers should watch out for is not rising video but rising uses of video and platforms that will offer more ability to curate, refine and tailor the videos we watch each day.
One example, is the live vertical. While channels such as Facebook and Twitter are investing heavily in the power to live stream, we are yet to see an explosion of sites which tailor this ability. Of course there's Twitch, which allows video game players to watch other users playing in real time. Twitter also seems to be making a play for the sports end of live streaming, recently announcing their streaming partnership with NFL. Yet it feels as though there is space for more niche live streaming platforms. Once these hit, a digital sign could become a powerful doorway into live events.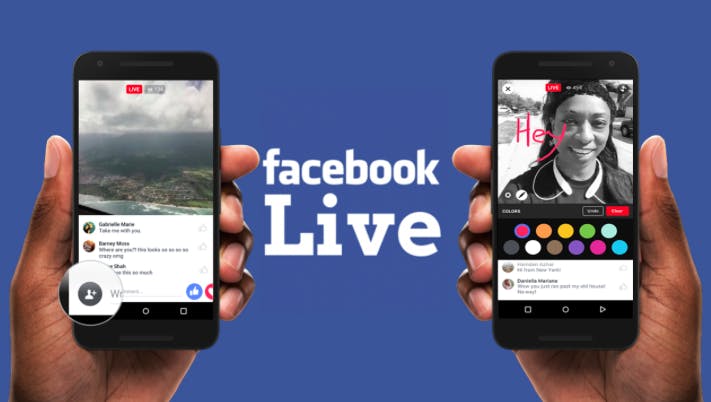 It's the job of marketers and designers to think about video as its own format with idiosyncrasies which won't have appeared on other platforms.  According to Mary Meeker's 2016 Internet Trends report, 81% of users mute video ads, 62% put off or are annoyed with brands forcing pre-roll viewing, and 93% consider using ad-blocking software. While users may be forgiving of social media ads and website pop-ups, it seems that they are far less welcoming when having their video experience interrupted. This places pressure on marketers and designers to create video ads which are more natural than ever, focusing always on storytelling over the sell. This is true of digital signage in particular - while out shopping, when a customer has just minutes to be impressed and engage with your shop window display, the last thing you want, is to bore them with the same ad roll.
Full integration
This is not necessarily a new trend but the pressure is still rising for IT, marketing and design to create integrated planning and execution of media activity. Rather than a design lasting at least a year or two, design iterations are now factored into the marketing and would need to adapt as often as once a week. New research shows that only one-quarter of companies are currently satisfied with their level of integration across digital and traditional communications and that less than 5% are fully integrated and optimised.
Here, tech will become both design and marketing's new best friend. Tools such as Optimizely and Google Analytics can allow you to test the effectiveness of different landing pages - with no additional design resource required. Similarly, advanced wireframing and prototyping tools such as Invision are making it easier for marketers and designers to collaborate and cross-reference insights from each area.
When it comes to digital signage, the power is increasingly switching from a traditional IT department to marketing. This is the theory behind ScreenCloud - that digital signage should be accessible to everyone and not limited to complex screens and difficult media players. Apps are changing the world every way we turn and digital signage is no different.
With better integration, digital signage (amongst others) will become easier, more accessible and more rewarding for IT, marketing and design alike.


For help getting started with your digital signage display give our free trial a go. Or check out our Twitter and LinkedIn pages for more tips and hints on design and marketing.