'Digital dining experiences' may sound like something straight out of a sci-fi novel. But in fact, they're very much within reach for QSRs –especially those that want to futureproof their brand relevance with memorable experiences that customers return to. Food menu media is a powerful vehicle for carrying those experiences to the customer. 
You may know food menu media as digital menu boards or digital signage for QSRs. 'Food menu media' refers to exactly those things, plus all the peripheral hardware and features that help create digital dining experiences.
Food menu media can include:
Digital menu boards:that display real-time, always-updated menu offerings and special offers that look good enough to eat.

Customizable app integrations:for lifting heads to draw in footfall with customizable food-media content displayed on digital signage screens.

Professional media players: that reliably power your digital signage estate of screens and menu boards bringing the 'wow' to digital dining experiences.

Ok. That's food menu media demystified. What exactly are the 'digital dining experiences' they help deliver? And why deliver them with digital signage for QSRs?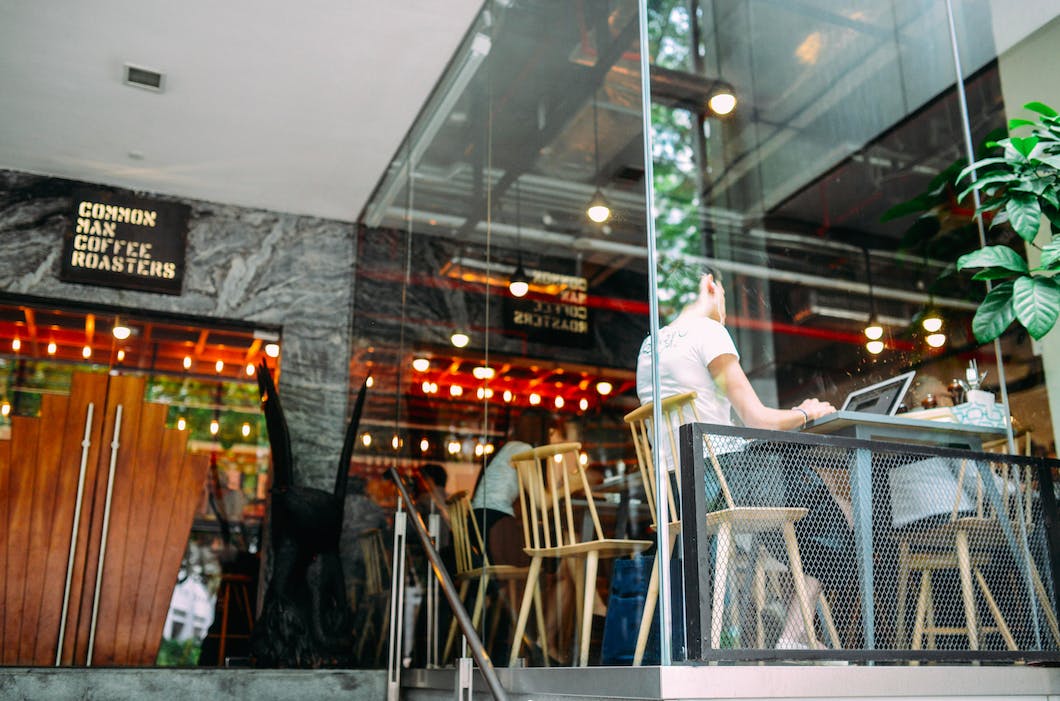 Developing the QSR digital dining experience
QSR product offering starts curbside or in the car, before customers have taken a bite or set foot inside. The experience is part of the product. By the time customers place an order, all the sights and smells in the lead-up are part of the QSR proposition.
Digital dining experiences assisted by food menu media are about enriching that experience by signposting the journey from 'sight' to 'bite'—all while building order value by informing or facilitating purchase decisions.
The bottom line is that experience beats both product and price as the key brand differentiator. QSRs that understand this build return custom through memorable and meaningful food menu media experiences that customers associate with.
What do QSRs look, feel and taste like with and without 'digital dining experiences'?
Fundamentally, digital dining experiences from the customer perspective are about two things; effortless problem solving and seamless user experience. Food menu media enable both while giving QSR interiors a zap of modernity.

The eternal dilemma: "what to order"

When customers choose to dine at one of your franchises, they've already solved their fist challenge—"where shall I eat?".

Once they're inside, your first challenge is to ensure that decision sticks. That means ensuring they can solve their next problem without too much fuss—"what shall I order?" It's worth noting that "how much shall I order?" is an implicit decision within that. 

"We queued 15 minutes to be told our order is out of stock"

The last thing you need is to frustrate the order process with confused, faded or outdated paper menus showing 'in-stock' items that aren't. Or worse still, 'out-of-stock' items that are actually in stock. Those are the kinds of low-tech frustrations customers remember and regret.

Digital food boards not only display consistently up-to-date menu options, but menu listings can also be centrally configured from one place for all franchises.

Better still, digital signage can be used to help manage customer expectations on queueing time to give a sense of progress and keep people on the scent of a great bite.

Too much choice, not enough time: abort?

It's known in user experience research that the more choices there are, the longer we take to choose, and the more likely we are to completely abort the experience.

If your menu range is vast, then all the more reason to narrow the choice by signposting customers to orders. And food menu media displaying popular or special-offer items is just the ticket.

Once customers have ordered, supporting digital screens can be leveraged for in-queue entertainment, social media promos and order top-up options that maintain a healthy appetite.
Effortless problem solving? CHECK.
Seamless user experience? CHECK.
Elevated QSR digital dining experience? CHECK.
Want to create knockout digital dining experiences worth repeating?
QSRs might assume digital dining experiences are a menu item of global, big-budget chains—it's simply not so. ScreenCloud has a range of options for affordably scaling digital dining experiences with food menu media.

Instead of expensive enterprise setups with complex installations, ScreenCloud can connect existing screens or screens you plan to purchase. The result is a cost-efficient estate of digital signage and dining experiences you can grow. Start with the free trial and build from there.