Robin is a conference room booking app used by organizations that want to book their meeting rooms easily. Employees can search for rooms in Robin's web app or calendar plugin, then book the room for the date and time needed, helping to manage busy schedules and prevent those occasional double-bookings. But did you know it's also possible to display your Robin room bookings using digital signage screens? Recently we were visiting a ScreenCloud customer and saw that they had integrated Robin with the rest of their digital signage displays, meaning that the TVs outside their meeting rooms could easily show who was using the room (via Robin) as well as their usual content, like Twitter feeds or company showreels which they had pre-programmed. So we took a closer look and realized that it's really simple to integrate your Robin room booking with digital signage, to create dashboards that live outside your meeting rooms.
Here's how to use your existing ScreenCloud account to add Robin to your digital signage screens:
1. Create your Robin status board URL
1.1. If you already have a Robin account and you're just looking to connect this to ScreenCloud you'll first need your status board URL. In your Robin desktop dashboard, go to Manage > Devices > Status Boards > Create Status Board.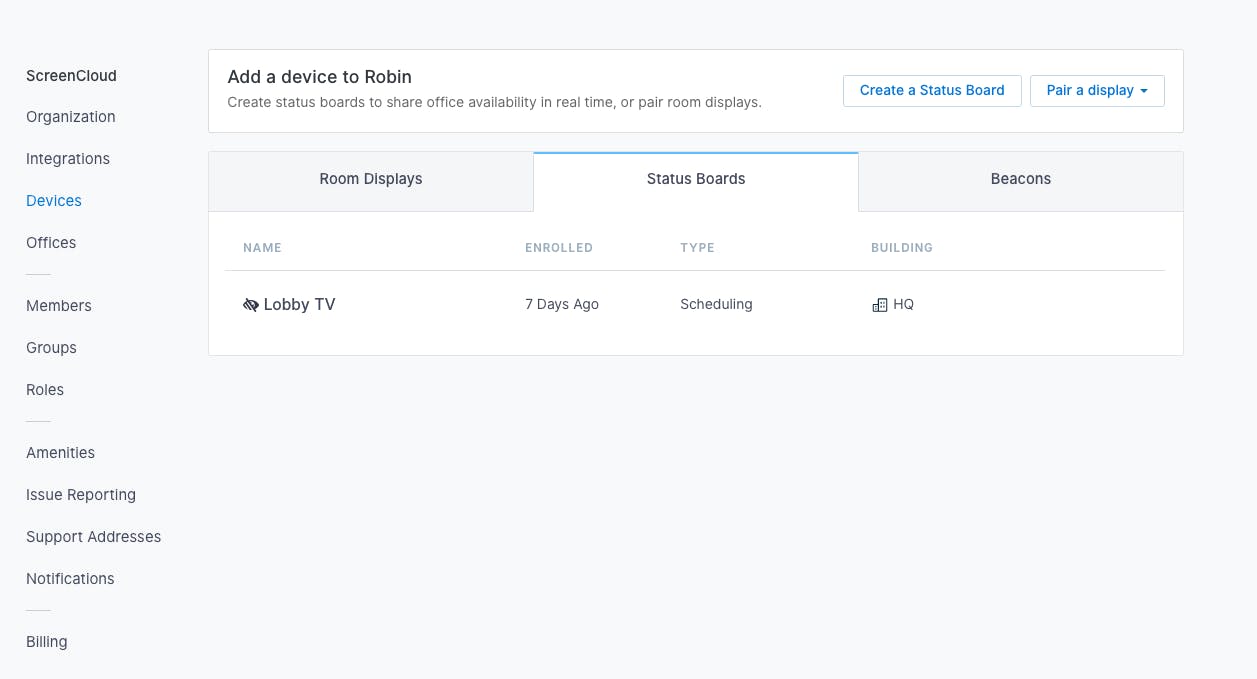 1.2. Name the board based on location in your office, choose "Scheduling" and enter your IP address. Click "Next".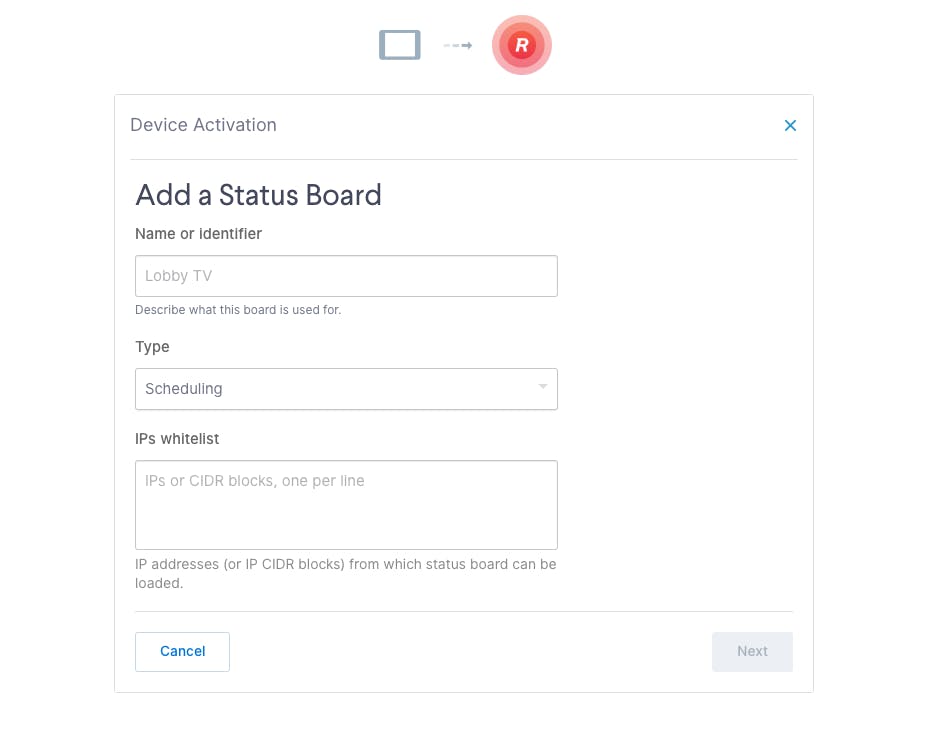 1.3. Select the building and floor you want to display on. Click "Next". 
1.4. Configure your privacy options to manage the information being shown on your screens, then click "Activate status board".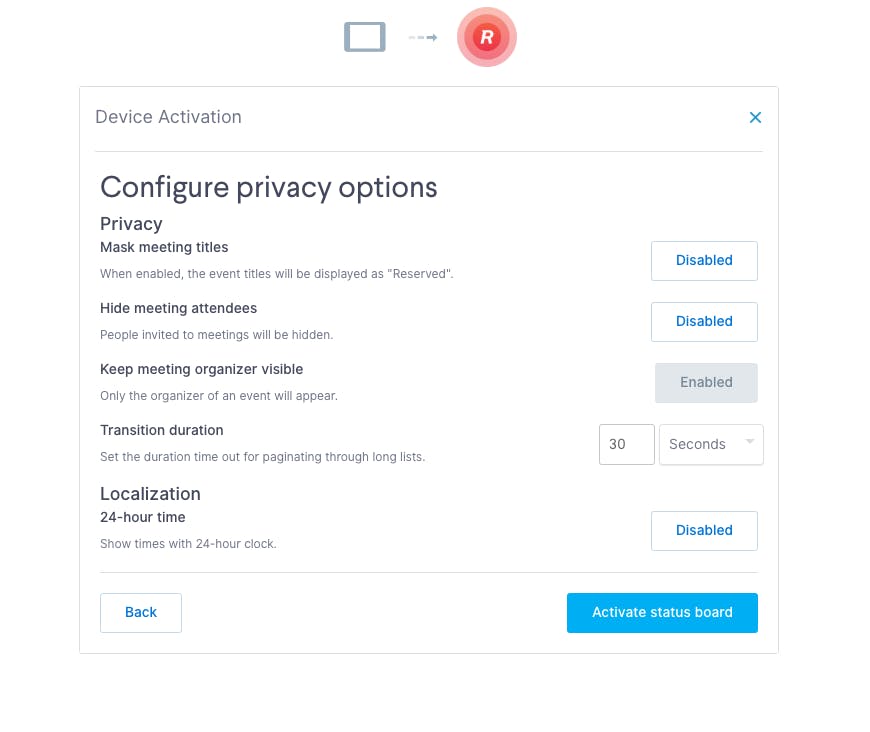 1.5. Copy the unique status board URL that appears on screen.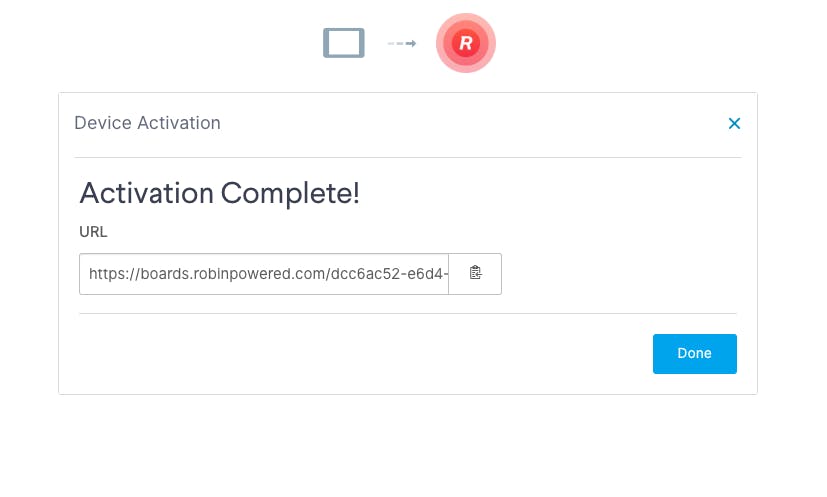 2. Use ScreenCloud digital signage to display your Robin room bookings
2.1. Now, within your ScreenCloud account click on "Content Library".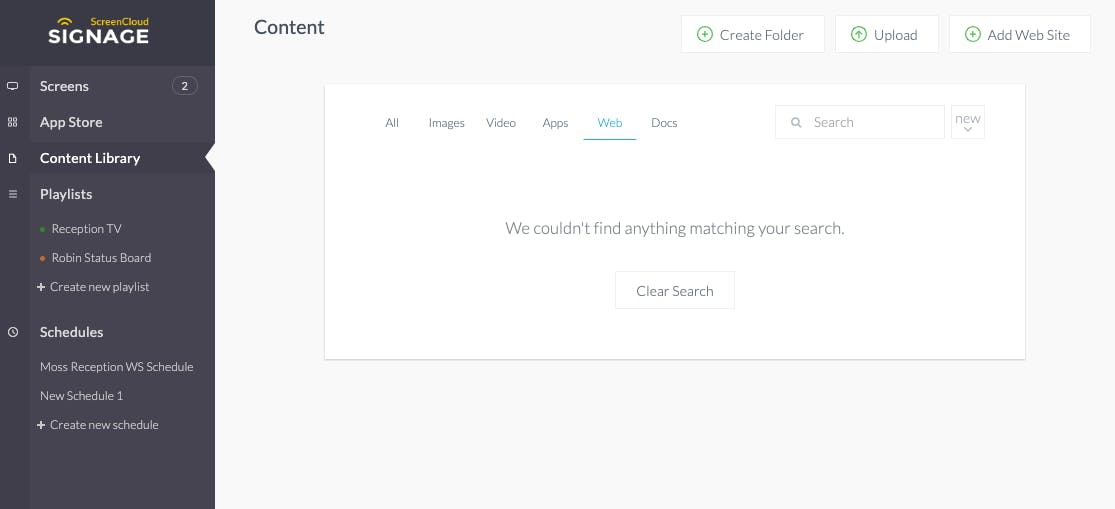 2.2. Click 'Add Web Site' then paste the Robin status board URL and give it a name. This helps if you want to use multiple Robin room dashboards on different screens, or at different times of the day. Adding the Robin URL pulls through the meeting room bookings as they're booked, so your room dashboards will always stay up to date.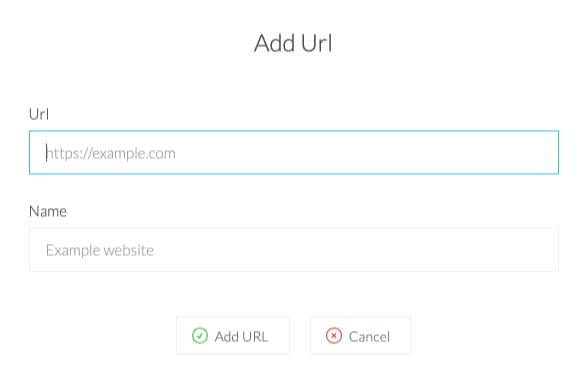 2.3. Click "Add URL" to add the status board to your content library.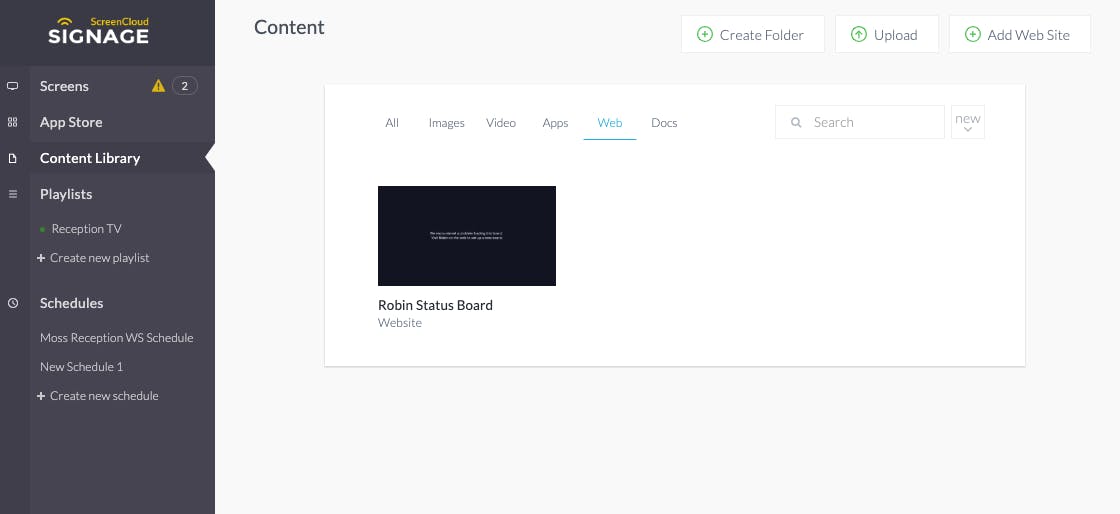 2.4. If you're just looking to have one screen showing your Robin room dashboards, you can set this up in a playlist. This makes it easy to assign a playlist to a specific screen, and also gives you the option to add other content. Click "Create new playlist', name it, and drag and drop your status board in from the right-hand content list into your playlist.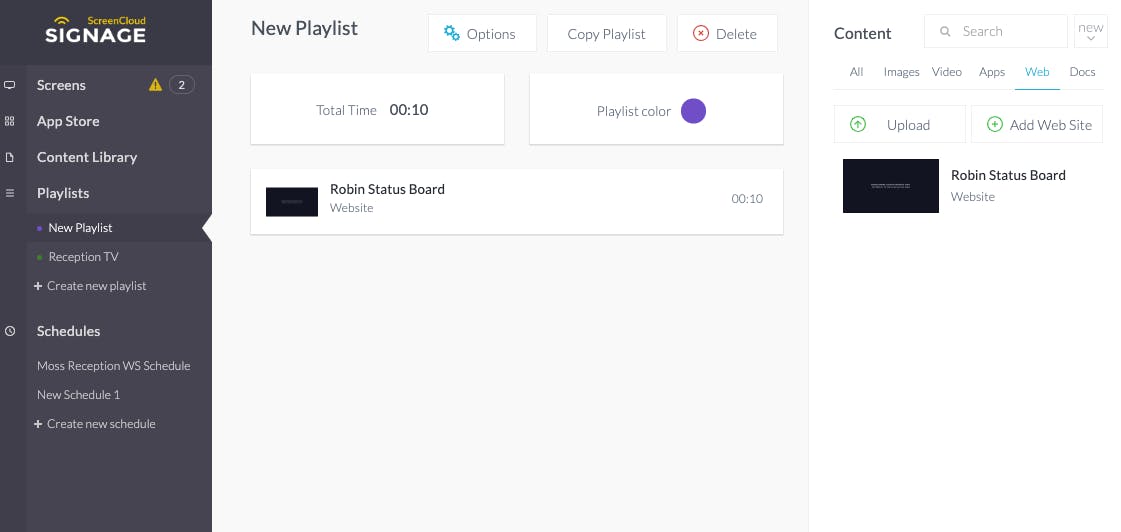 2.5. Click on "Screens" in the left-hand menu and select the screen you want to assign your status board to.
2.6. Click where it says "Nothing Playing" to open the "Choose what to play" window.
2.7. Use the drop-down menu to select your Robin status board playlist.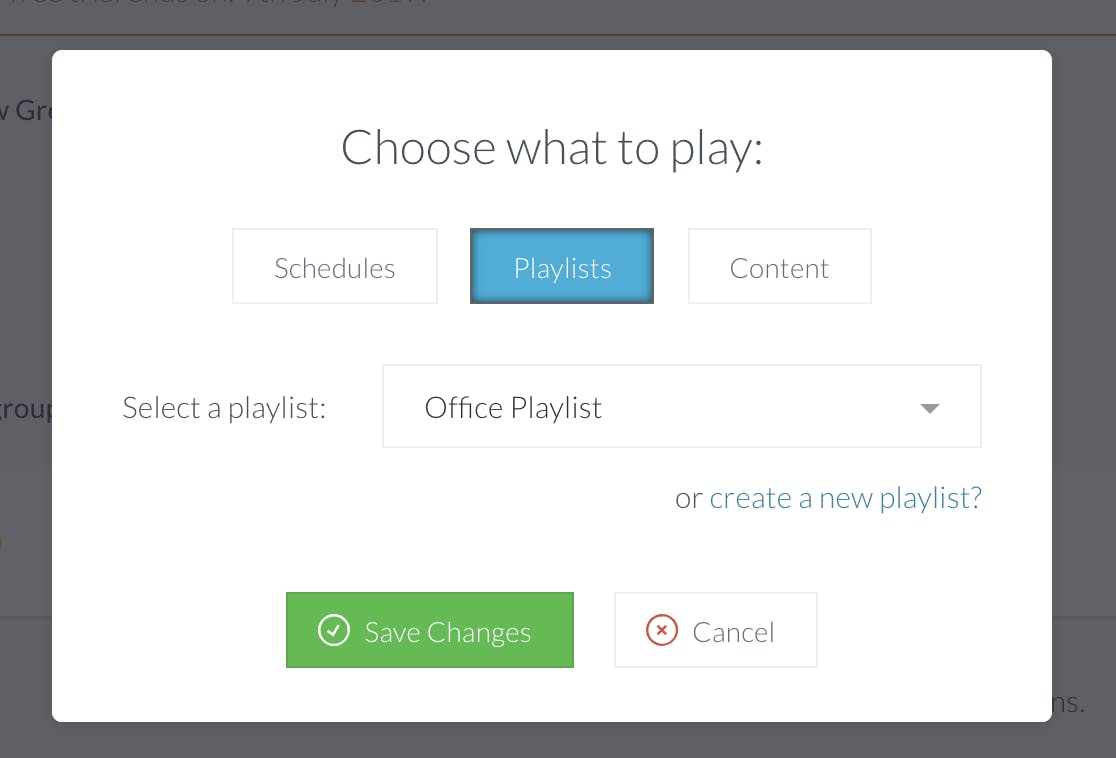 2.8. Click "Save Changes" and ScreenCloud will play your Robin status board on your chosen digital signage, and the board will update automatically as room statuses change.
If you're already using Robin, and ScreenCloud, this is a great way to bring the two together.
For any questions on adding Robin to ScreenCloud, please contact support@screencloud.com with details.  
Cover image of Robin sourced from here.