A great use for a small screen like an iPad or tablet is digital signage. The art of sharing content like social media reviews, digital menu boards and more on a small device, right where your audience can see and interact with it.
Naturally, this also means you need a really great solution to ensure the iPad or tablet stays safe and secure, all while looking great. Enter our top solutions for iPads and tablets mounts. We've trawled the internet to find the best solutions to keep your small screens in place and to ensure that they're visually enticing to your audience.
1. VidaBox
VidaBox is the kiosk mount we use here in the office at ScreenCloud to keep our iPads and tablets secure. Why? Well first up they look great. A sleek design that helps your iPad or tablet sit flush against the wall and comes in a variety of different colors to suit all environments. There's even the option to add a custom logo or brand name to your mount. It's a winner. Secondly, because they have mounts for all of the most popular tablet types, including iOS, Android and Windows, we can keep all of our mounts looking uniform. Then there's the practicalities and these guys have thought of everything. From how you connect power, to whether you want your Home Button exposed or hidden (to stop any tampering) you can find a solution that suits your use case. And the price? VidaBox starts at $99.99 for its on-wall secure frame or mount, with its fixed wall and tilting wall mounts being around the $115 mark.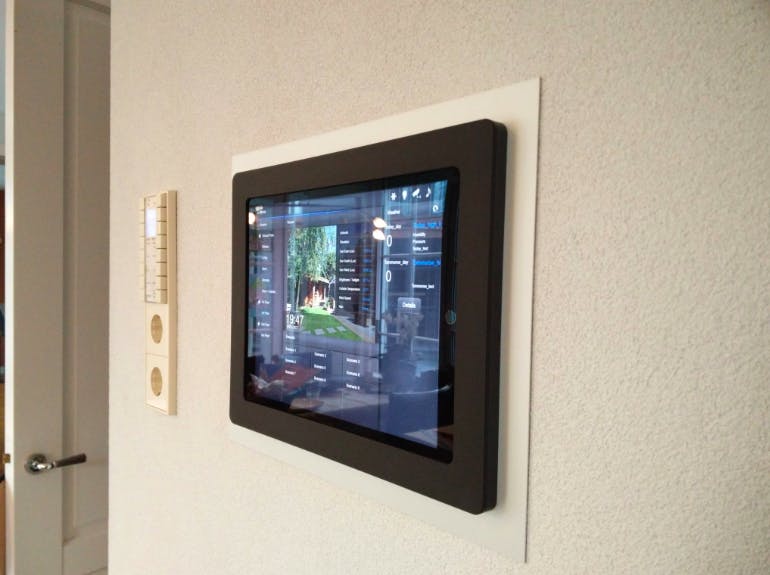 2. Bouncepad
The Bouncepad is an awesome screen holder that we've used here at ScreenCloud for a while now, particularly when we want to fix iPads or tablets onto our tradeshow booth. First-up, there's a ton of mount choices like "Counter" or "Wall Mount" which help you to decide which option you need for your screen. Plus the option to mount in portrait or landscape. It also supports all iPads, and the majority of popular Android and Windows tablets, so a real "one size fits all" solution for mounting different screen types and sizes. The Bouncepad is in the mid-high range price wise, starting from around $215 for a Counter Bouncepad (like the ones you see in McDonalds below), and slightly more for a floor stand or larger screen.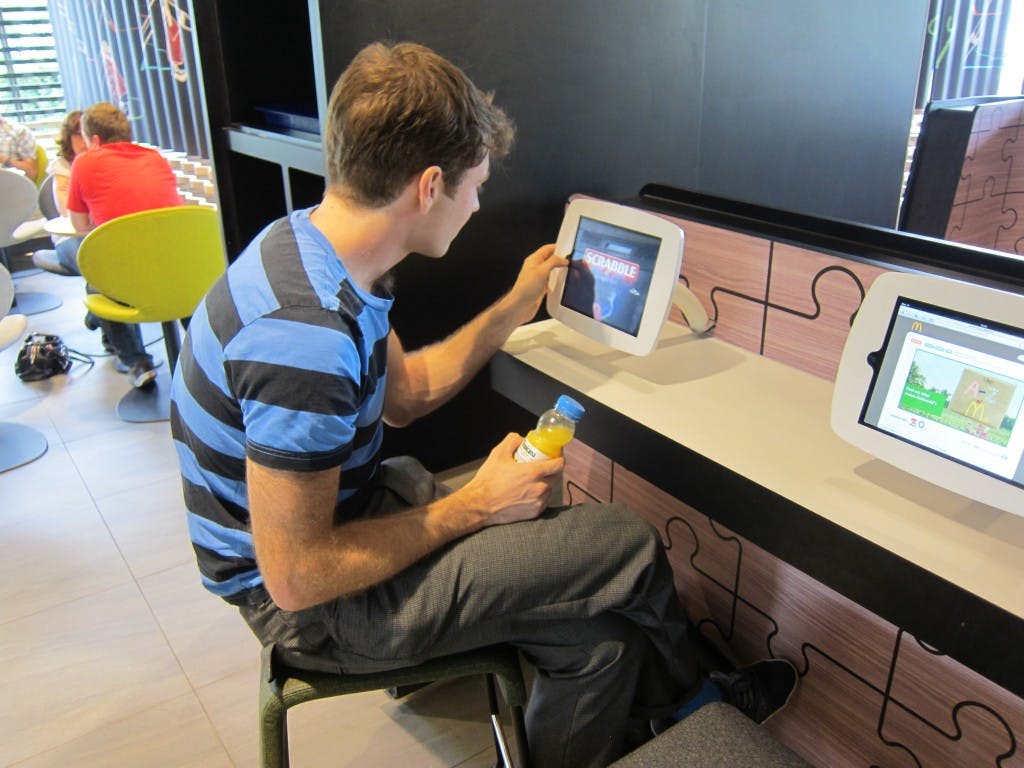 3. CTA Digital 2-in-1 Kitchen Mount
The reason we love the nifty little CTA Digital Kitchen Mount (which is available in stores such as Walmart and Best Buy) is because rather than having to fix it to a counter or desk you can attach it onto something. This makes it ideal for environments such as kitchen counters, at events and tradeshows and even as a live demonstration tool. Plus, when you aren't using the stand, it folds up to lay as flat as possible against the wall or base of the cabinet. This is ideal for space-saving or situations where you want a mount but don't necessarily want your screen to be on show at all times. It's also super cheap at around $30 from Amazon and it can fit an iPad, iPad Pro or tablet like the Galaxy Tab.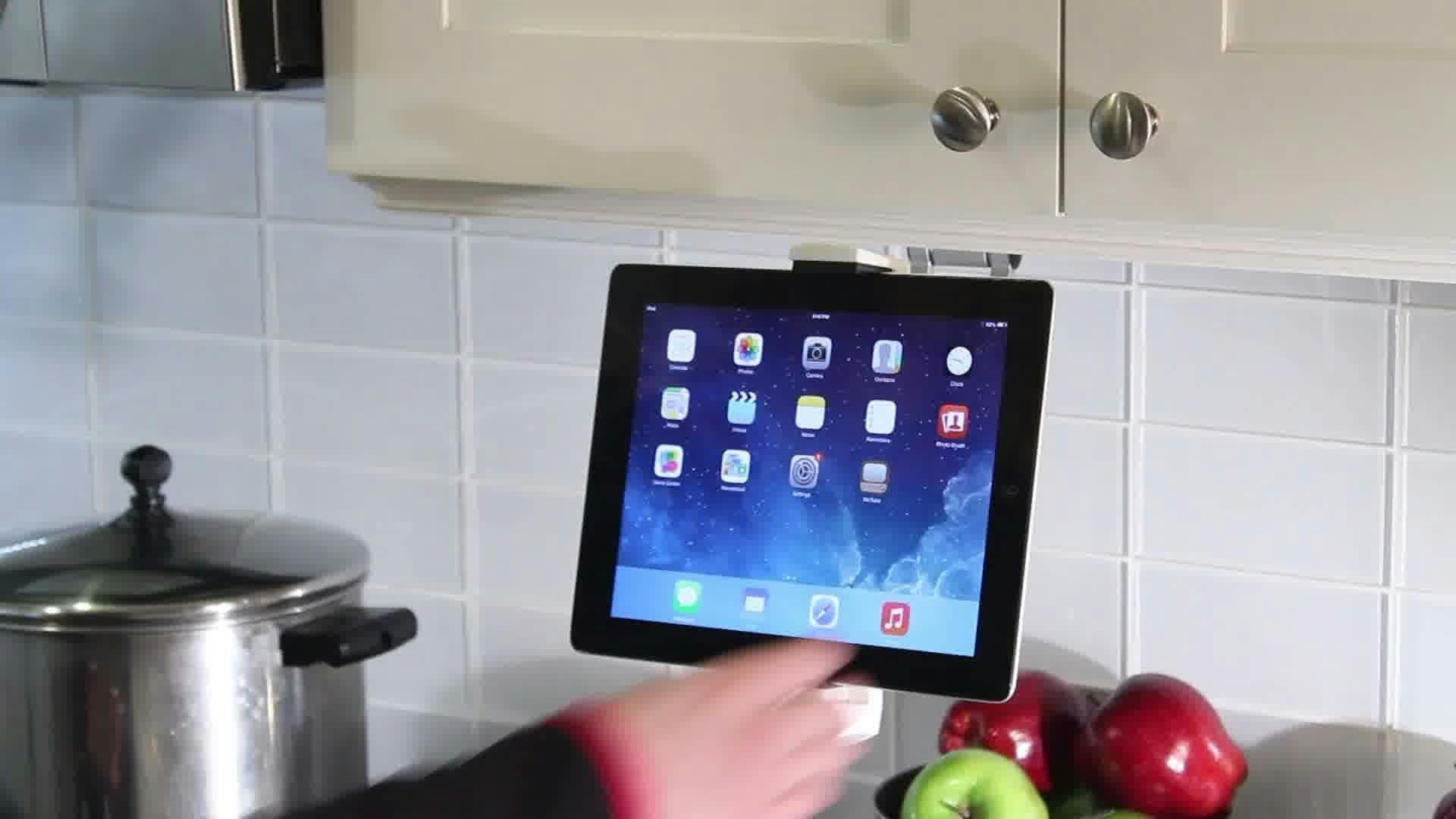 4. Mount-It! Table Wall Mount
The Mount-It! Tablet Wall Mount holder only fits the iPad and iPad Air models but is big on anti-theft. So if you're using an iPad in a high footfall area, or in a situation where theft might be a problem, this is a great mount to go for. At $60 per mount it's a little higher than your cheaper versions but it is made from steel to prevent breakage or tampering. Unlike some anti-theft mounts it also retains a sleek design which means it won't look ugly when put up in a school or store. Lastly, it does need to be fixed to a wall (or other place) to keep it secure, but comes with all of the parts you need to get setup.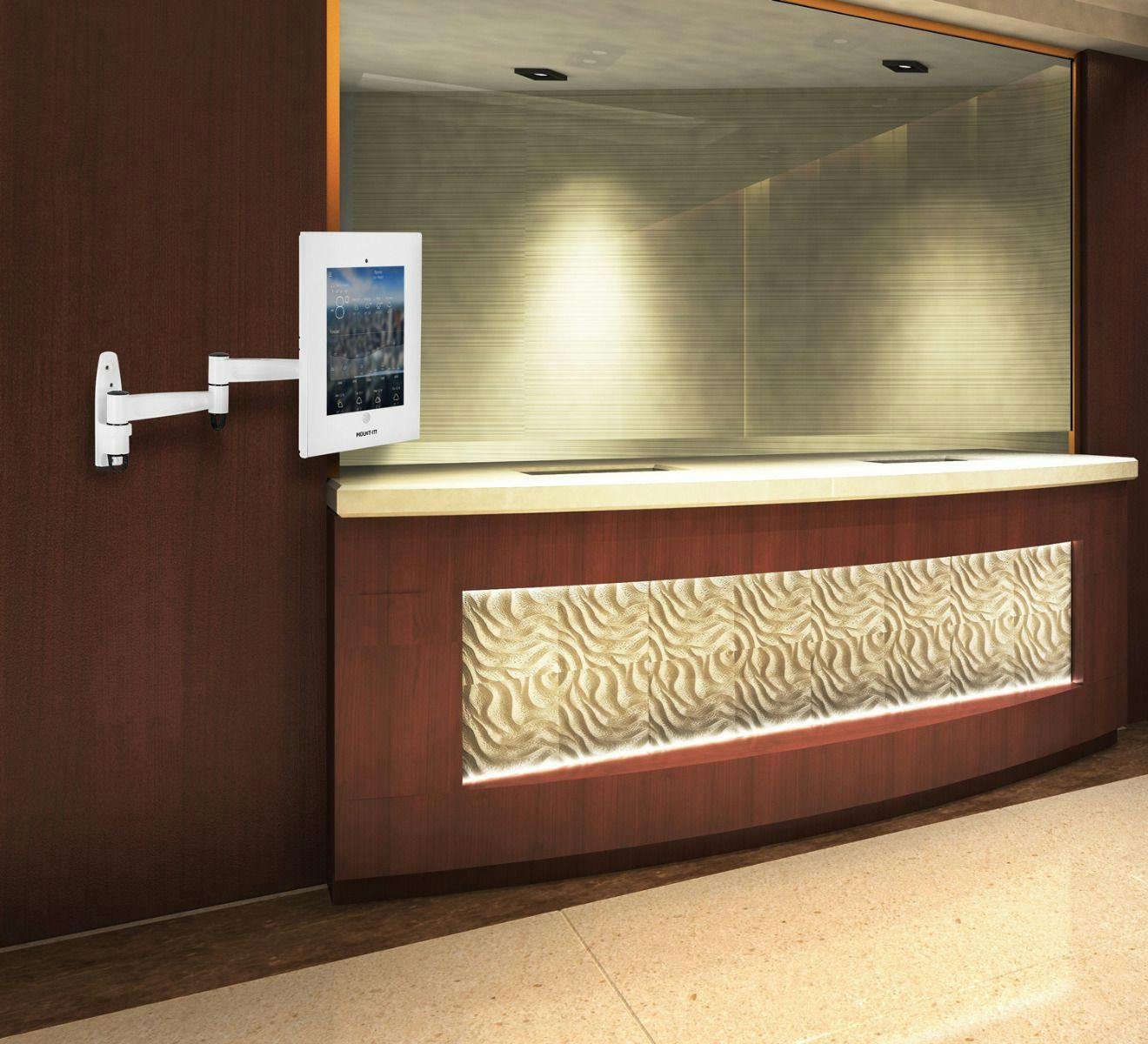 5. Pad Bracket
Pad Bracket is a useful mount option for an iPad if you're going to want to remove it from the wall. Many mount options are designed to keep the iPad fixed, making "on the spot" removal difficult but Pad Bracket is more of a holder where the iPad can be taken on or off the wall with ease. At $17 on Amazon it's a bit of a steal. However it is only compatible with the Apple iPad 2 at this time, so check your device spec before purchasing.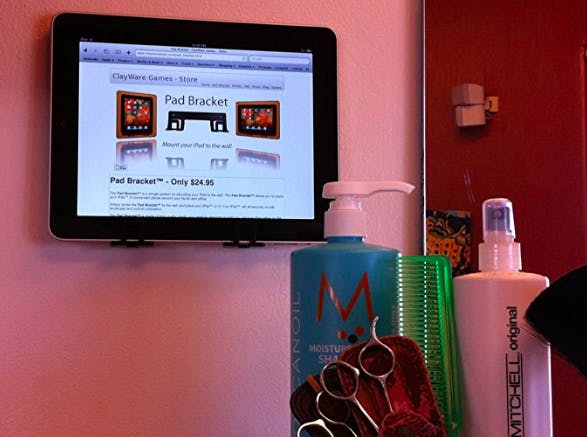 6. PadTab 2
All hail the PadTab 2. A versatile mount that works to hold a variety of iPads, tablets and even smartphones safely to a wall or counter. This $14 mount uses an industrial level adhesive to stick your mount to the wall. This is a great option if you aren't great with tools, or don't want to fix something permanent within your space. This also allows for easy docking in either portrait or landscape format for your screens and users claim it takes mere minutes to set up. The PadTab 2 is clear-colored and claims that it can be painted if you want it to match a specific environment.  Some of the reviews suggest that it shouldn't be used on a textured wall as its ability to stick is compromised, so fully read the instructions before you install.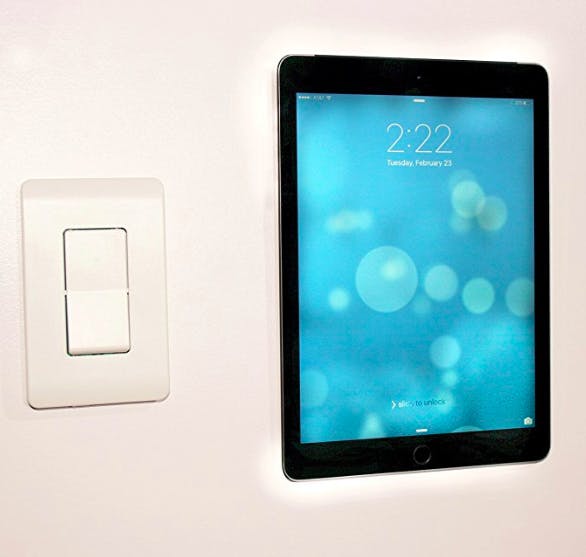 7. Levo Floor stand
Looking for a floor mount to keep your iPad or tablet secure? Levo has a great range of different floor stands and holders for keeping an iPad or tablet fixed in place. Its range of floor stands (starting at $70) allow you to adjust the height of your tablet and lock it in place, making for easy viewing or use within an environment like a tradeshow. It's also one of the most versatile floor stands on the market, compatible with a range of devices such as the iPad Mini and New iPad Pro, plus Galaxy, Nexus, Xoom, Surface, Miix, Nook and Fire tablets.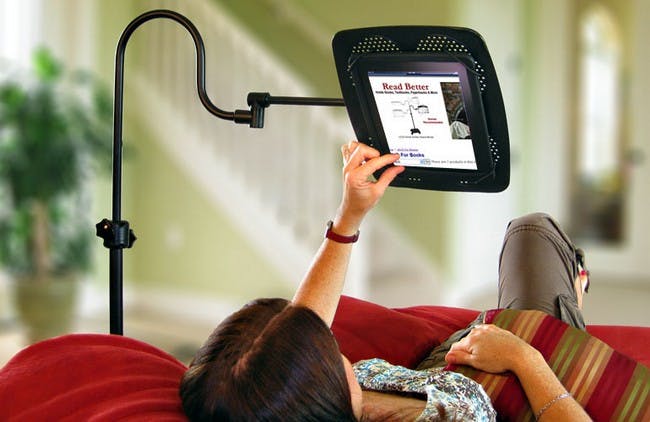 BONUS: 10 questions to consider when mounting an iPad or tablet:
When choosing the right mount, it's important to cover all angles of how you want to use your screen and what might change in the future. Here are some good questions to get you started:
Does your iPad or tablet need constant power access? (Remember that the battery life may also decrease over time).
Will you want to remove your iPad or tablet from the wall without removing the bracket?
What is the likelihood of your iPad or tablet getting broken or tampered with?
What eye level will people be accessing it at?
Will people be touching it (in which case, more frequent cleaning may be required) or just viewing the screen?
As the iPad or tablet depreciates you may need to replace it with a newer version. Is the mount able to accommodate this?
Does the screen contain anything confidential or that you wouldn't want someone to open?
How easily can you reset the device if someone tampers with it or changes the content?
If the WiFi drops, will your iPad or tablet reset itself?
How easily can the surface be cleaned? (Remember: dust particles can affect use over time).
Need an idea on how to use your iPad or tablet to share great content for your audience? Check out our guide to small screen digital signage strategies.