Looking for an app that you can use with your Mac mini to create great-looking digital signage displays? Look no further.
ScreenCloud is designed to work with any hardware you have available - whether that's an Android TV that can power itself or a regular TV made "smart" using a device like the Mac mini.
Mac mini: an introduction
A Mac mini is a 19.7cm device which has all of the power of a Mac PC inside it. The idea of a Mac mini is that you can hook it up to a regular PC screen, TV screen or other device to make it "smart". The Mac mini supports HDTV which is useful for digital signage where you're working with screens and it's also pretty small and light (under one and a half kilos) which makes fixing it somewhere behind your screen easy.
The cost starts at $799, which is a significant jump in price from their last model which cost $499. So while it's not as cheap as say, an Amazon Fire TV Stick or Station P1 Pro device, it's still much cheaper than trying to buy a brand new iMac or smart TV screen with an operating system already built in.
In 2018, Apple finally released a much needed updated version of their Mac Mini and introduced an entirely new model which is 5 times faster than the previous 2014 generation model (hence the price jump). The Mac mini models can be differentiated by color and by their difference in RAM and storage. The new 2018 model looks fairly similar to the previous 2014 model in terms of size as they both measure at 7.7 inches across and deep and stand 1.4 inches tall, but the 2018 model comes in nice space gray like all the newly released Mac models. And to no surprise, Apple has released another version of the Mac Mini in 2020 called the Mac Mini M1 (which we will go into more detail later on).
Mac Mini 2018: Specifications
One of the main differences between devices is their upgrade capabilities. The old 2014 Mac Mini models have the ability to upgrade their storage but have a fixed RAM, whereas the new 2018 Mac Mini has a fixed storage but upgradable RAM, supporting up to 64 GB. The new 2018 Mac Mini comes in two types of processors, the Mac Mini Core i3 pushing 3.6 GHz and the Mac Mini Core i5 pushing 3.0 GHz.  
With a four-year gap between these models, Apple was able to put some real elbow grease into these newer models. The Mac Mini 2018 models are equipped with the very first quad-core "coffee lake" processors instead of the dual-core "Haswell" processor. It also has the ability to upgrade to a six core desktop class processor. The 2018 Mac Mini also comes Intel's latest 8th-generation intel chip with Intel UHD Graphics 630. 
The 2018 Mac Mini models come with 4 thunderbolt 3 ports, 2.0 HDMI ports, 2 USB 3.1 ports, a headphone jack and bluetooth support. However this model does not come with an SD card slot, if this is important to you then you can purchase a second hand 2014 model, but we do not recommend this as you will not be getting your 'bang for your buck' as the 2018 model is much much faster. 
Mac Mini M1 2020: Specifications
The Mac Mini Silicon M1 released in 2020 is probably the cheapest way to start using a Mac-computer with this level of processing power. It offers such great value for money and as base models, it's been outperforming previous mid-tier models. 
Apple isn't really known to reinvent the wheel but to all of our surprise, Apple has recently designed their own personal System on chip (SoC) called the M1 developed for Macs. This is Apple's way of transitioning away from the Intel chip normally seen as Core i3, Core i5 etc. And as tech users, we're all quite happy to see what this means for future MacOS devices. 
The biggest differences between the 2020 Mac Mini M1 and the 2018 Mac Mini is price, storage capacity and processing power. The M1 has a lower starting point compared to previous Mac Minis, starting at 256GB whereas the 2018 model starts at 128GB. What's interesting is that Apple actually lowered the price of the Mac Mini M1 to $699 compared to the 2018 model which costs about $799. 
Apple claims that the new Mac Mini with an M1 processor offers three times the computational performance and six-times faster graphics than the previous model. This is impressive because normally you would expect newer models to be more expensive so this is definitely a win for the customers, as Apple is notorious for being expensive. 
Other than storage capacity and price, the 2018 and 2020 models have  many similar features from shape and size, to the same 8th-gen intel chip, 2.0 HDMI ports and 65 GB of 2,666 MHZ DDR4 memory. Although there is one tell tale sign that you are looking at a Mac Mini M1 because, unfortunately, It has two less thunderbolt 3 ports compared to the previous generation. This may be important to some people who like connecting numerous ports to their mac mini. 
Another interesting fact about the Mac Mini M1 is that you can download iPhone or iPad native apps right to your desktop. In some instances the calibration isn't 100% accurate as the Mac Mini is emulating your finger with a mouse, but regardless it's quite nice to have the ability to use your favorite iPhone apps on your computer.
Setting up your Mac mini with ScreenCloud
Once you've ordered your Mac mini, use this simple guide to get it setup.
1. Plug in your Mac mini and connect to Wi-Fi
Once you've connected to Wi-Fi on-screen, you can visit https://release.screen.cloud/ and download the ScreenCloud player for Mac mini.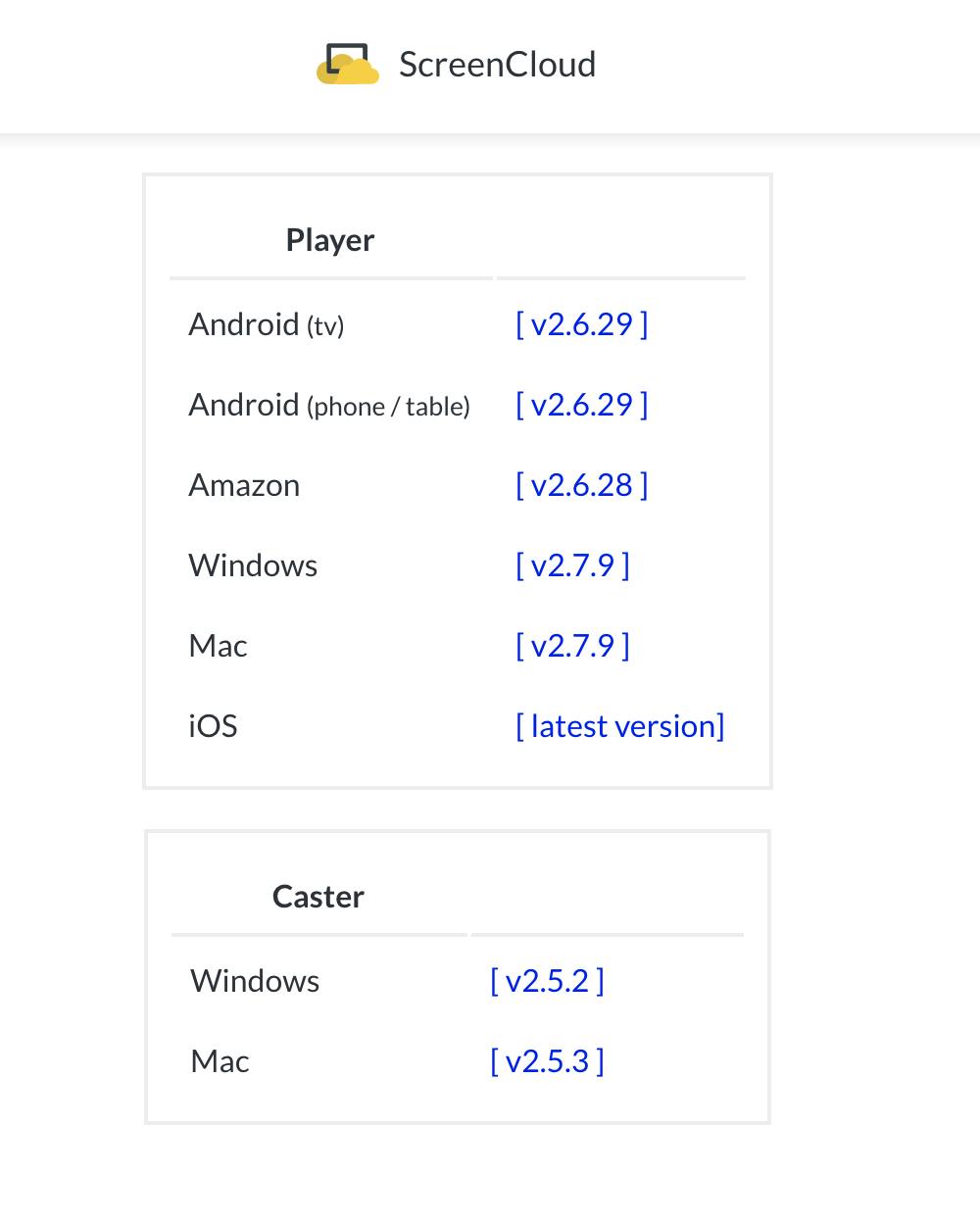 2. Pair up ScreenCloud with your Mac mini
As soon as the ScreenCloud player has downloaded, the app will open and you'll see a pairing code like the one below. Once you have this, open screencloud.com/getstarted on your laptop or PC and sign up for a ScreenCloud account.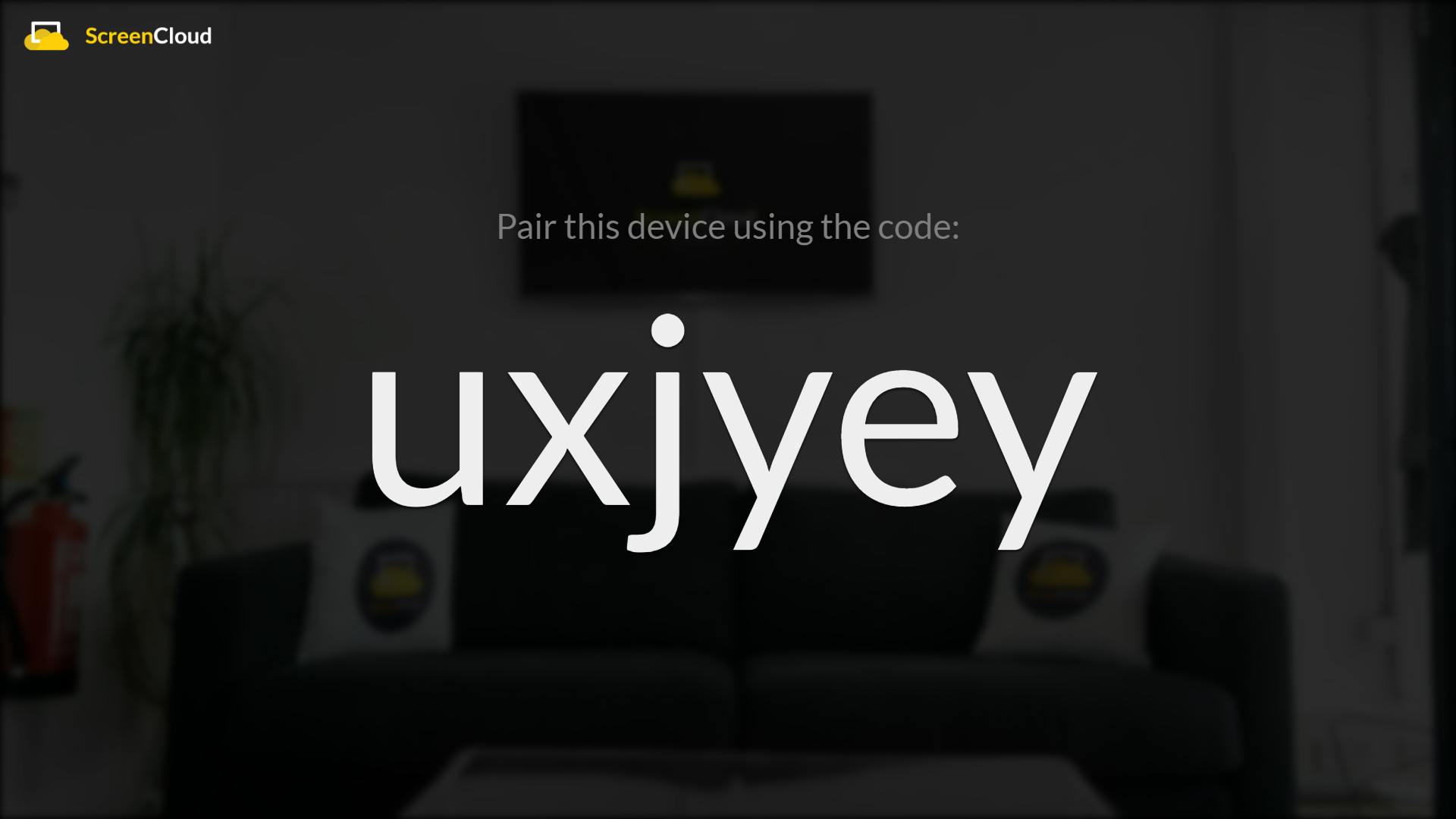 3. Add your screen
Once you've signed up, navigate to the Screens section and add your screen in a few steps. By entering the pairing code you'll be able to manage your screen, and what plays there, from inside ScreenCloud. You can also label, tag and organize screens into groups to make your screen management easier.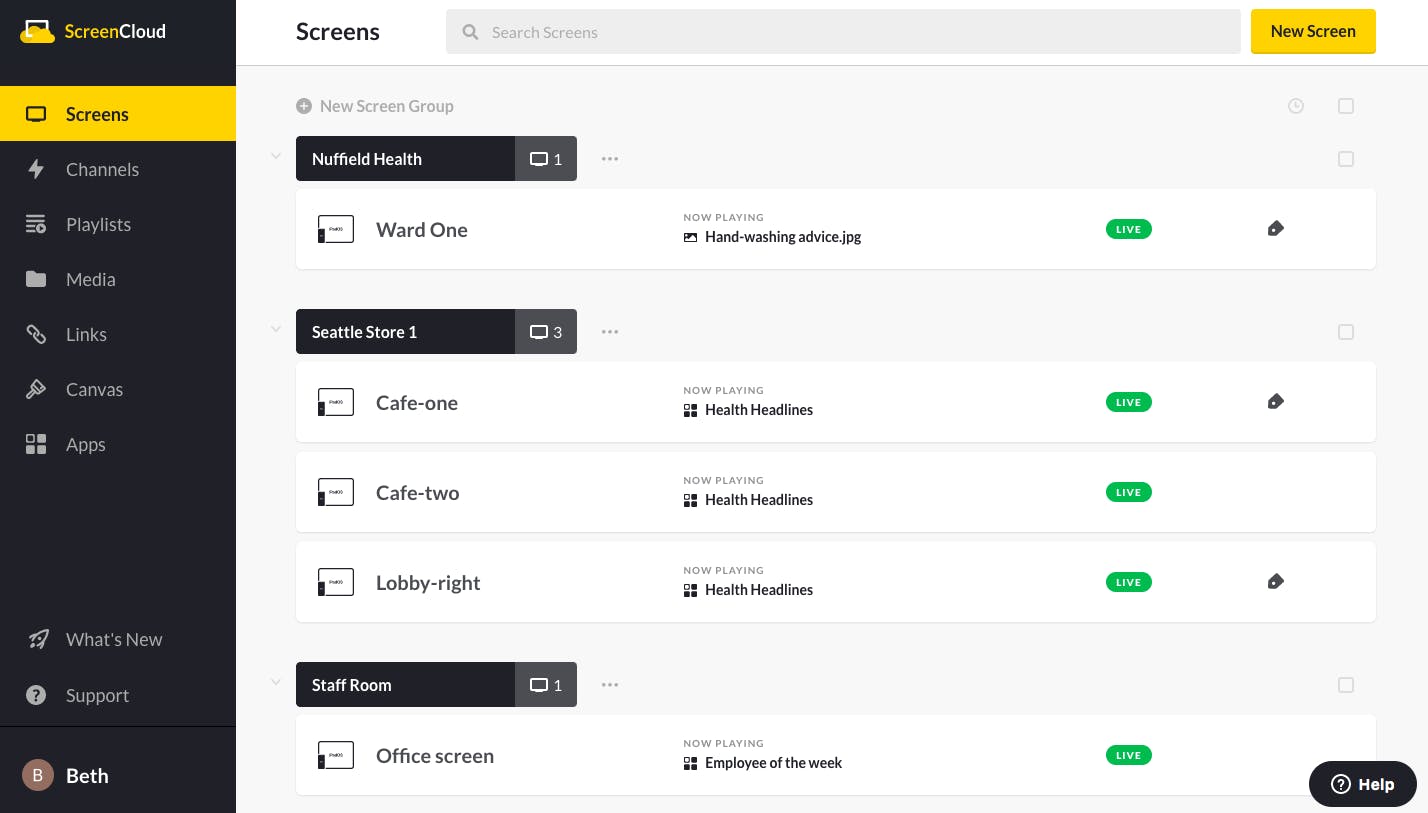 4. Choose your content
Enter ScreenCloud's superpower: content. Within your account there are many options for adding dynamic digital signage content to play on your screens. From over 60 apps for integrations like Twitter, OneDrive and Dropbox, to using the Canvas design editor to create your own content and simple upload for images, videos and PDFs already stored on your computer.
Adding, changing and playing content with ScreenCloud is easy.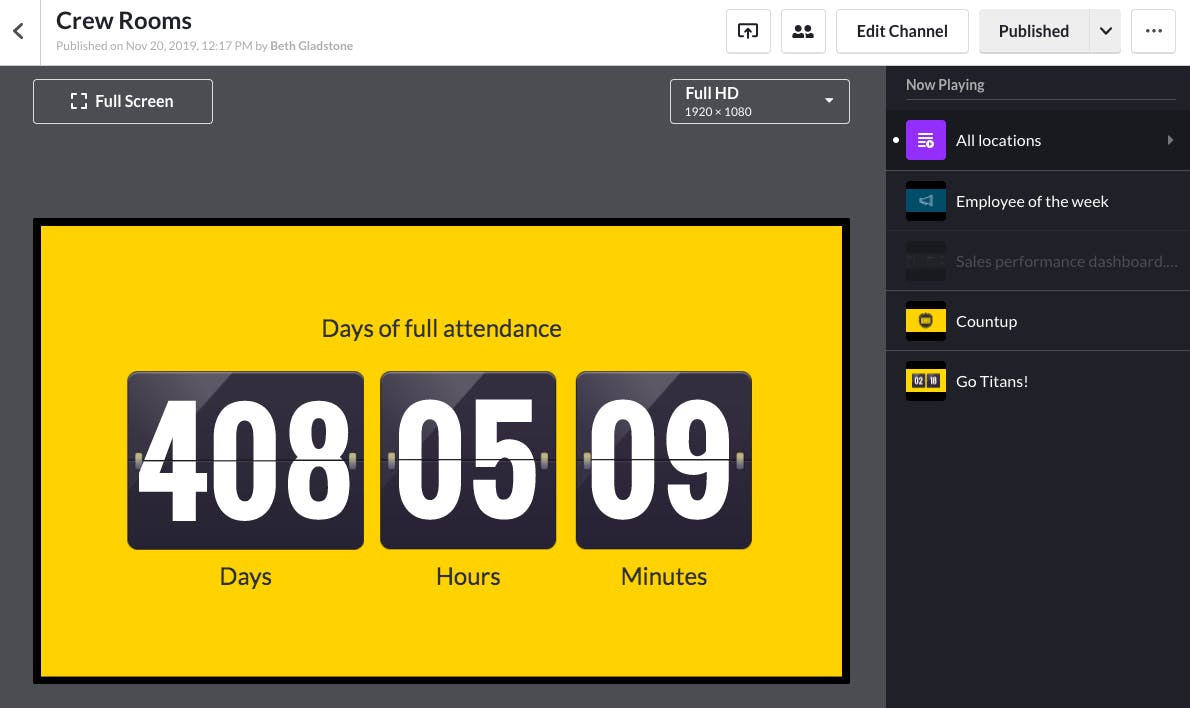 To get started, sign up for a free trial at ScreenCloud today and begin showing powerful digital signage content.