Digital signage change is in the air. No longer is it restricted just to big companies, with huge IT infrastructures. The rise of cloud-based signage systems (such as ScreenCloud) is changing the market, meaning that with a TV, some consumer-grade hardware such as one of the media players below and an app, you could get an impressive looking digital signage display up and running.
Here's an impressive statistic. Most digital signage methods and systems cost an average of $2,320 per unit. That's based on the combination of everything you would traditionally need to get setup: a screen, a commercial-grade media player, installation costs, project management and so on.
When you add ScreenCloud to a screen and one of the consumer-grade media players below, you're looking at an overall cost of around $400-450. That's a mega saving, that could be better allocated in your business elsewhere.
Cloud-based signage systems such as ScreenCloud don't require much to get going. If you're looking to get a digital signage solution setup on a budget, any TV, a media player from the list below and ScreenCloud will have you covered.
You can also watch our Head of Hardware, Abner, talk you though the best low cost media devices for signage in his Unboxed video below:
Otherwise, let's walk you through the top budget media devices for digital signage, ranging from $50 - $150.
Amazon Fire TV Stick 4K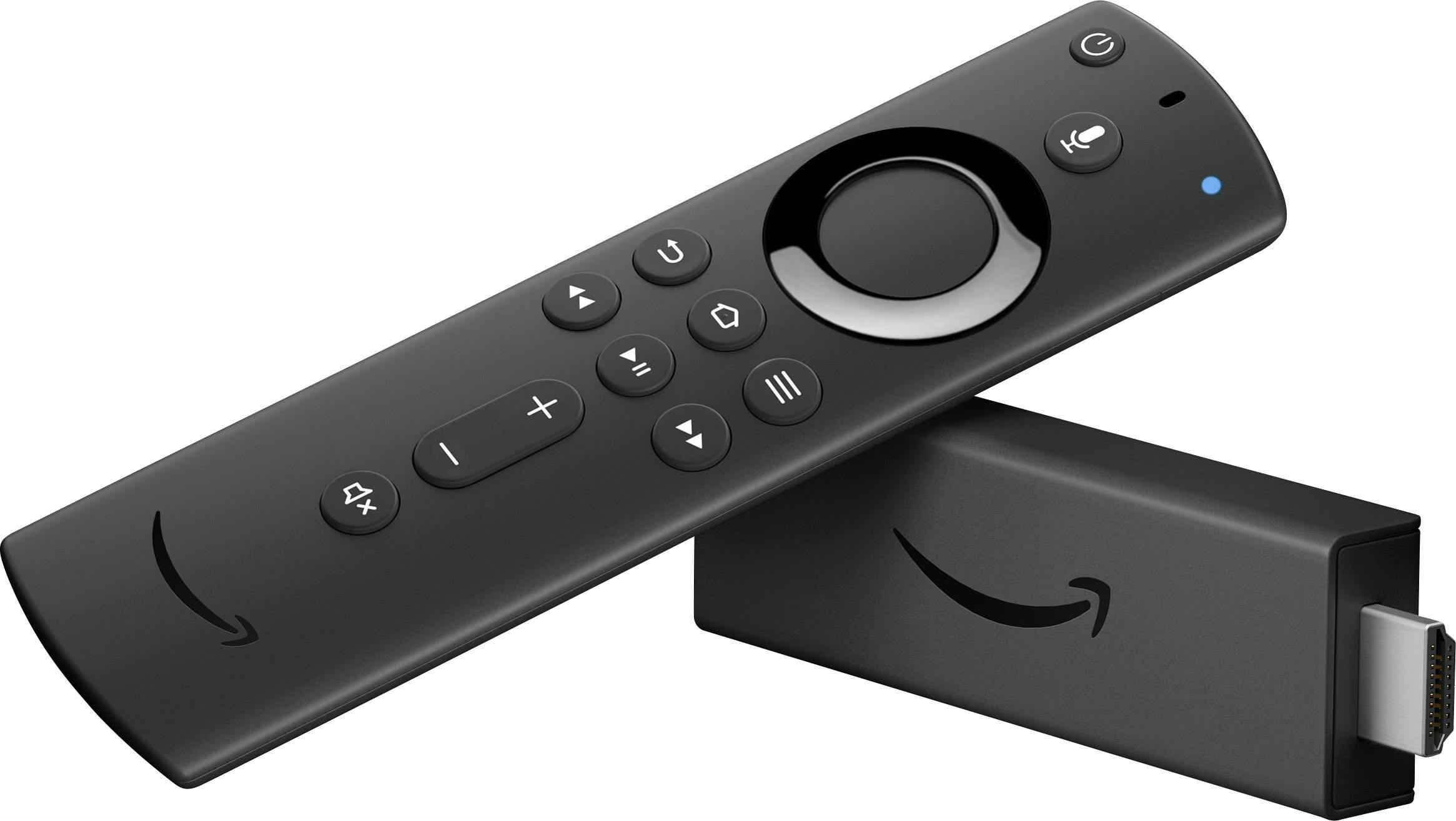 Amazon's Fire TV Stick 4K is a clever little device that plugs into the HDMI port of your television, in order to turn it into a smart screen display. Once plugged in and setup your TV is able to give you access to the Amazon App Store (which includes our ScreenCloud app) as well as a host of other options.
The Amazon Fire TV Stick 4K is undoubtedly the cheapest commercial-grade media player you can buy. Benefits include super simple setup and a responsive interface. The Fire TV Stick makes digital signage quick and easy to setup. If you're interested in the tech side, then it also has a dual-core processor, a dedicated VideoCore4 GPU and 8GB of storage which is enough to use ScreenCloud's caching feature for images, video and webpages.
Now to consider the different variations. As you'll see when you go to purchase an Amazon Fire TV Stick there are four main options:
Amazon Fire TV Stick 4K
Amazon Fire TV Stick 3rd Generation
Amazon Fire TV Stick 2nd Generation
Amazon Fire TV Stick Basic Edition
The Amazon Fire TV Stick 4K is slightly more expensive than the Fire TV Stick Gen 2 & 3 but comes with a few important additional features, namely the ability to push 4K content. For digital signage purposes we suggest only purchasing the Amazon Fire TV Stick 4K.
However, the 4K stick doesn't have the ability to use screen mirroring, which came with the earlier versions. In fact, Amazon has completely removed the screen mirroring option in the latest Fire TV Stick 4K. If that was an important feature for you then we suggest going with another option: Chromecast with Google TV.
Lastly, if the 4K Fire Stick isn't available in your region, then the Chromecast with Google TV should be fine.
Best for: creating cheap, digital signage displays 
Average cost: For $49.99 you can have it here by the weekend
Order link: Get it from your local Amazon store online
Chromecast with Google TV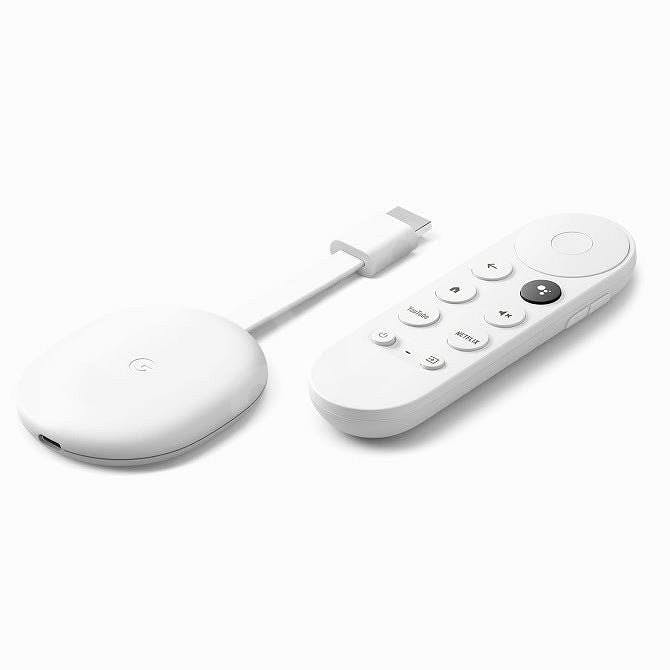 If the Amazon Fire TV Stick 4K is not available in your region or if you would like to have screen mirroring options, the Chromecast with Google TV is a perfectly good alternative as it costs $49.99 as well. 
The Google Chromecast released in late 2020 is a significant upgrade in usability compared to the previous Chromecast in that it now comes with a full user interface powered by Google TV.
Like previous Chromecasts you can still cast to your screen using a variety of apps. But with the new Chromecast with Google TV, it now comes with a full operating system and remote control
Google TV made its first debut on the Chromecast with Google TV. 
Specs:
The Chromecast with Google TV is a small dongle like its predecessor Chromecast so it is fairly easy to conceal it behind a display if you are using it in public places.
 It's 6.4 x 2.4 x 0.5 inches.
Comes with one HDMI port and USB-C port.
 The Chromecast with Google TV also has Ethernet support helping your device receive and display content almost instantaneously - great for digital signage. 
Supports various HDR formats such as HDR10, HDR10+ and Dolby Vision. 
Supports 4K resolution.
The Chromecast with Google TV has a quad-core processor, 2GB of RAM, and 8GB of storage.

Best for: creating cheap, digital signage displays (similar to the amazon fire TV Stick 4K)
Average cost: $49.99
Order link: Get it from the Google Store
Ugoos AM6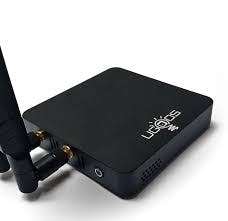 Low entry media players like the Fire TV Sticks and Chromecast with Google TV are great if you just need to set up a few Digital Signage screens in your store or office, but if you want to get more business-ready devices with addition control features, you're better off picking an Android-powered business device like the Ugoos AM6.
The Ugoos AM6 is a powerful Android-powered industrial PC with solid build quality designed for business use cases like Digital Signage. Unlike Amazon or Android TV devices, the Ugoos AM6 runs a more complete version of Android, like what you would find on a phone or tablet that supports more business apps and services like remote device management options. 
The Ugoos AM6 is equipped with an Amlogic S922X SoC, 2G of DDR4 RAM, and 16GB of internal storage. This box runs on the Android 9.0 operating system and also has the latest High-Efficiency Video Coding, most commonly known as HEVC or H.265. This next level video processor allows for 4K videos to be easily compressed and streamed to your display without compromising any picture quality. And it looks great!
The AM6 is enclosed in an aluminum chassis, this not only gives the box a sleek and professional look but its build dissipates heat, protects it, and provides stable processing for a kind of task.
Best for: demanding content and signage solutions with an even higher budget, more professional features
Average cost: $150-$200
Order link: Check out the purchase link here
ScreenCloud OS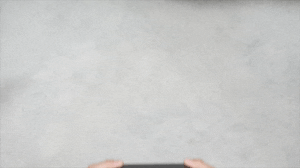 Our first ScreenCloud OS device , the Station P1, is a custom Linux-based platform designed to provide the best digital signage experience with ScreenCloud. Unlike other operating systems, when you turn on a device powered by ScreenCloud OS, it boots up and just runs ScreenCloud. It has large scale deployment capabilities - Simply connect the ScreenCloud OS device to your internet and screen, provision it in a few short steps and you'll be up and running with ScreenCloud. Additionally, it has minimized security risk inherent to its singular, purpose-built nature. Therefore it has a better protected network with fewer exposure nodes for potential hacking. 
Commercial grade media players, like the ScreenCloud OS device come equipped with a metal chassis to protect the device and to dissipate heat. They are built to last for extended periods and can handle playing demanding content thanks to its 6 core CPU, 4 core GPU and 4GB of RAM.
The main advantages of the ScreenCloud OS is easy deployment. ScreenCloud OS uses the process of loading device configuration onto a USB flash drive, making the rolling out of large fleets of digital signage devices that much easier and faster. 
Best for: Commercial environments that require a device playing 24/7, more professional features like remote device management.
Average cost: $200
Order link: please get in touch with our sales team here!
Get started with a low cost digital signage solution today
If you need help selecting the right digital signage device for your screen network, check out the comprehensive buyer's guide to buying digital signage hardware, or you can always reach out to our friendly team (we have a whole Hardware department, figures right?) on support@screencloud.com.
For a free trial of ScreenCloud that will work on your budget media device head over to ScreenCloud - we can't wait to see you.