"Shout out to Sergio for persevering with the Features Page design. This is tough work, and especially with so many of us involved giving you our opinions and ideas, you've managed to pull it all together into something that feels very exciting and ScreenCloud. Well done 👏"
That was a real compliment posted on Slack for our Designer, Sergio. It's also an example of positive feedback—one of the easiest ways to show appreciation to your employees and colleagues. Imagine how dejected Sergio would be if, after an intense period of powering through the project and drinking five cups of coffee a day (ok, I might have made this up), his work was ignored and taken for granted.    
Yet, somehow today's managers still manage to fail to accomplish such a seemingly simple task like giving their employees credit where it's due. This year's report by Achievers shows that 82% of employees agree they wish they received more recognition. Feeling undervalued is the second biggest factor impeding employee engagement and the third most important reason to stay or leave a company. 
With the abrupt rise of remote workers due to the Covid-19 pandemic, it's even more challenging for leaders to show their employees appreciation. After all, a spontaneous pat on the back only works in the office, right? 
If you're unsure about how to build a solid culture of recognition for modern employees, whether they're sitting 2 meters away from you or two oceans apart, this guide can give you the clarity and confidence to forge ahead. Read on to find out!
The importance of reward and recognition at work
According to Daniel H. Pink's book Drive, much of what we know about motivation is wrong. Pink establishes the idea of Motivation 2.0 that centers around three essential elements:
1. Autonomy - the desire to direct our own lives
2. Mastery - the urge to get better at something that matters
3. Purpose - that desire to do what we do in the service of something larger than ourselves
This reflects a change that's happening inside work culture. It's a shift away from slogging at a desk for 12 hours a day towards meaningful, deeply impactful work that we integrate into our whole lives. If your company wants to attract millennials and future generations, then this is key for you to know and understand. 
We can no longer apply industrial revolution ideas to the modern workforce, especially given the ongoing pandemic and WFH movement. It won't carry through.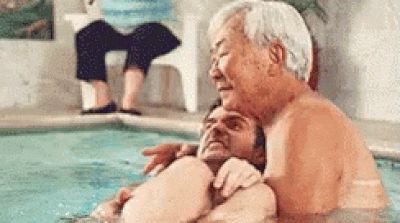 Back in 1943, Abraham Maslow introduced his famous theory of the hierarchy of needs, which organizes human needs into five categories. At the fourth level of this hierarchy is the need for respect and recognition. We all want to feel valued and to know that our efforts are appreciated by others. Receiving recognition at work helps fulfill this universal need. 
People are demotivated, disengaged, and less productive when they feel invisible or undervalued. A survey by OGO found that 40% of employed Americans would put more energy into their work if they were recognized more often. When it comes to retention, 63% of those who are always or usually recognized at work consider themselves very unlikely to job hunt in the next 3–6 months. Moreover, companies that are practicing the most sophisticated recognition programs are 12 times more likely to obtain powerful business results. 
In short, celebrating an employee's accomplishment, be it a big win or small deal, is one of the most inexpensive, high-impact things leaders can do to improve engagement and fuel productivity at work.
How to nurture a recognition-rich environment
The following tips can help your organization take employee recognition from meh to yeah.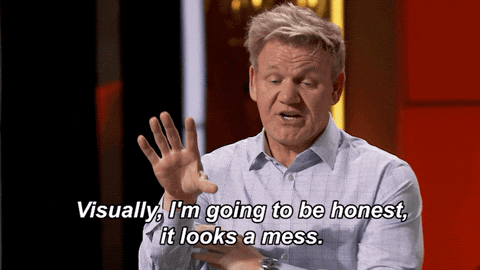 1. Be genuine and personal
Consider these two compliments:
A: Great job on the support guides!
B: Great job putting together the Studio guides! I've been using the Users & Team guide myself to work out the best way to set up ScreenCloud TV, and it's so thorough and well thought out. It's easy to take stuff like this for granted, but the commitment to support documentation really does mark us out from our competitors. Amazing work!
Both are positive feedback, but B is obviously more thoughtful and effective than A. 
If you're praising people just to check off a task on your to-do list, you won't get very far. The most meaningful and memorable compliments are authentic, personal, and specific. What makes a particular accomplishment special? Highlight precisely what impresses you about someone's work and skill set, and connect that with what you consider is important to them.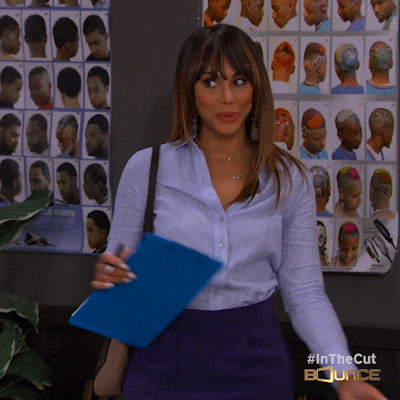 2. Know thy employees
Just as you don't expect everyone on your team to like coffee with extra milk or gluten-free avocado ice cream, there's no one-size-fits-all approach to recognizing teammates. 
Some people enjoy being in the limelight and feel it's important everyone in the company is aware of their achievements. Others prefer to keep things more private or in a more modest setting. Some like to celebrate small wins while others prefer to skip those and savor major milestones instead. Some love receiving gift cards as rewards, while others are more thrilled to receive online classes. Use 1:1 meetings to deep dive into the best way to celebrate an employee's great work and from whom they like to receive kudos the most. 
In terms of rewards, Blueboard offers a vast array of experience employees can choose from, including beer brewing, improv comedy, surfing lessons, and building a DIY backyard greenhouse. Experiential incentives like these are meaningful and personal. They're a powerful tool to engage your employees, especially while working from home.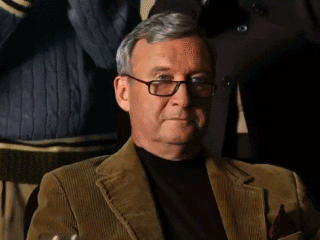 3. Promote recognition from leadership
No matter how busy and demanding your schedule is, as a leader, it's worth going the extra mile to recognize your team members. Receiving praise from people high up in the company can be very powerful. It makes employees feel visible and appreciated, and it motivates them to continue the good work. 
Here are some ways company leaders can express their gratitude:   
Shout out in public
We all know company-wide meetings like All Hands is a great place for spreading the visibility of an individual's hard work and accomplishments. But why not take a step further and give your employees kudos on social media? Imagine how fantastic they would feel if their well-deserved achievements are visible to customers and partners (and the rest of the world!).
Value-based awards
Giving a monthly award to individuals who embody your company's values is not only an effective form of recognition, but it also creates a healthy team dynamic. It's a hard culture to beat if everyone is aligned with the company's guiding principles and mission and driven to live up to them.
Lunch together and happy hour
This idea is perhaps too premature and optimistic as large group gatherings are currently prohibited in many places. However, you can apply this idea to smaller teams (<10 people) within your company. For instance, if team Marketing has had a stellar month, offer them a generous meal as a token of gratitude. 
If everyone is working remotely, have lunch delivered to their home and get people on a Zoom call to dine together. This is also a great way to support local restaurants that are suffering from the pandemic.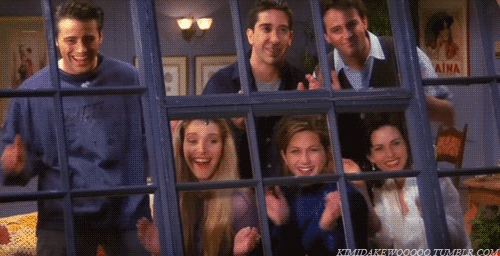 4. Encourage peer recognition
A study by SHRM found that peer-to-peer recognition is 35.7% more likely to have a positive impact on financial results than manager-only recognition. It also makes 90% of employees more satisfied with their work. Last but not least, encouraging employees to send each other kudos helps create a positive working environment, foster a sense of belonging and trust among colleagues, and promote collaboration. 
Check out a few ideas to help you get your peer-to-peer initiative rolling. 
Create a dedicated space for team praise 
We have a Slack channel called #team-praise at ScreenCloud to make it easy for everyone to shower their colleagues with kudos, virtual drinks, and standing ovations. We share those compliments every Friday, not only on Slack but also on our office screens and via Embedded Channels using our Slack app so that everyone gets access to the information no matter where they work.  
Handwritten thank-you notes
In the digital age, a handwritten thank-you note can be a novelty, a pleasant surprise. It shows that you care and is a lot more personal. A thoughtful note expressing your gratitude and admiration for your coworker can instantly put a smile on their face and boost their morale.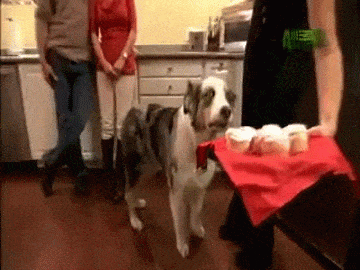 Sweet treats
You've probably heard of the saying the way to a man's heart is through his stomach. Let us rephrase it as the way to anyone's heart is through their stomach. 
Homemade baked goods are a nice way to show your peers appreciation. Especially with what's going on in the world, it's highly likely that some saccharine treats can make everything better and less stressful, even to those who have publicly declared that they don't like sweets. Bake your hardworking teammate their favorite treat. We guarantee they can't resist.
5. Gamify it
Many successful reward and recognition initiatives begin with gamification. Just like in a video game, employees can unlock prizes and badges as they progress to new levels. A friendly competition between colleagues and the reward that comes with it can boost engagement, collaboration, and productivity. Plus, it's fun!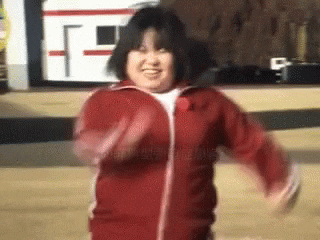 There are five key elements you should consider to get this right:
Design a journey
This ensures your recognition program is a marathon, not a sprint. It's easy to get people hyped up for a week or two, but for this to be effective long-term, you need a program that will last. Think about your different signifiers and how you can build in both short-term checkpoints and long-term levels. For example, release badges when an employee has gone through training, when they have been with the company a specific amount of time, etc. This also levels the playing field to give aspects that many employees can achieve, rather than just the best salesperson always winning.
Create a level playing field
When it comes to gaming if you don't understand the rules, you can't effectively play. This is where openly sharing the scoring framework (with everyone) and transparency really comes in. It's not a game without a clear outline of winning criteria, and this can lead to situations where those who appear to have won will only be seen as the favorites. Having a level playing field helps everyone involved understand what you're trying to drive in the business, and how they can best engage with those goals.
Define a reward structure
Don't promise any rewards that can't be delivered, and don't feel like you have to give huge financial incentives every time. If designed well, holding a title or badge should do the job. A focus on solely physical or monetary rewards will obscure the overall business objectives.
Remember it's a team sport
Don't reward only those who close million-dollar deals. At some level, all participants should be awarded. It's a huge win if the majority of your employees are fully engaged in your program. By only highlighting top performers, you'll inadvertently discourage people to participate.  
Employ data and reporting
How you reveal and report stats on your recognition effort is as important as all of the design you put into the program itself. Emailing around a results spreadsheet or sending private congrats messages won't do the trick. You need to regularly announce winners, publicly and within a predictable time table. This is where digital signage leaderboards come in.
Some of the apps you could use to create a visual leaderboard:
Countdown Timer - the easiest way to countdown to the end of your sales quarter or program and let everyone know just how much time they have left.
Google Slides - a familiar tool that gives you the freedom to build any leaderboard of your own. It also integrates nicely with Google Sheets for live leaderboards, which update on your screen when more points are awarded.
Geckoboard - allows you to use a pre-designed template to create a leaderboard and focus on the aspects that matter to your team and organization.
Showing gratitude and appreciation to employees, especially in the time of coronavirus, is a crucial endeavor, not a trivial task you can conveniently shove to the bottom of your to-do list. Make an effort and leverage the resources you have to ensure that everyone feels visible, inclusive, and connected. 
We hope these ideas have inspired you to fully activate your recognition initiative and promote a supportive, purposeful culture. If you're interested in using digital signage to accelerate your employee recognition program and improve internal communications, sign up for our 14-day free trial today.