The turnover rate for manufacturing workers is reportedly 500%, nearly eight times the national average. An indicator of employee turnover trends is employee engagement rates, as businesses with highly engaged employees have a 43% positive difference in turnover.
With our last research on manufacturing employee engagement showing digital signage as a cost-effective and reliable method to communicate with the manufacturing floor, we created an infographic with data on how digital signage can improve your organization's internal comms, drive employee engagement, and connect your factory floor.
Click here for the full infographic.
Automation and technology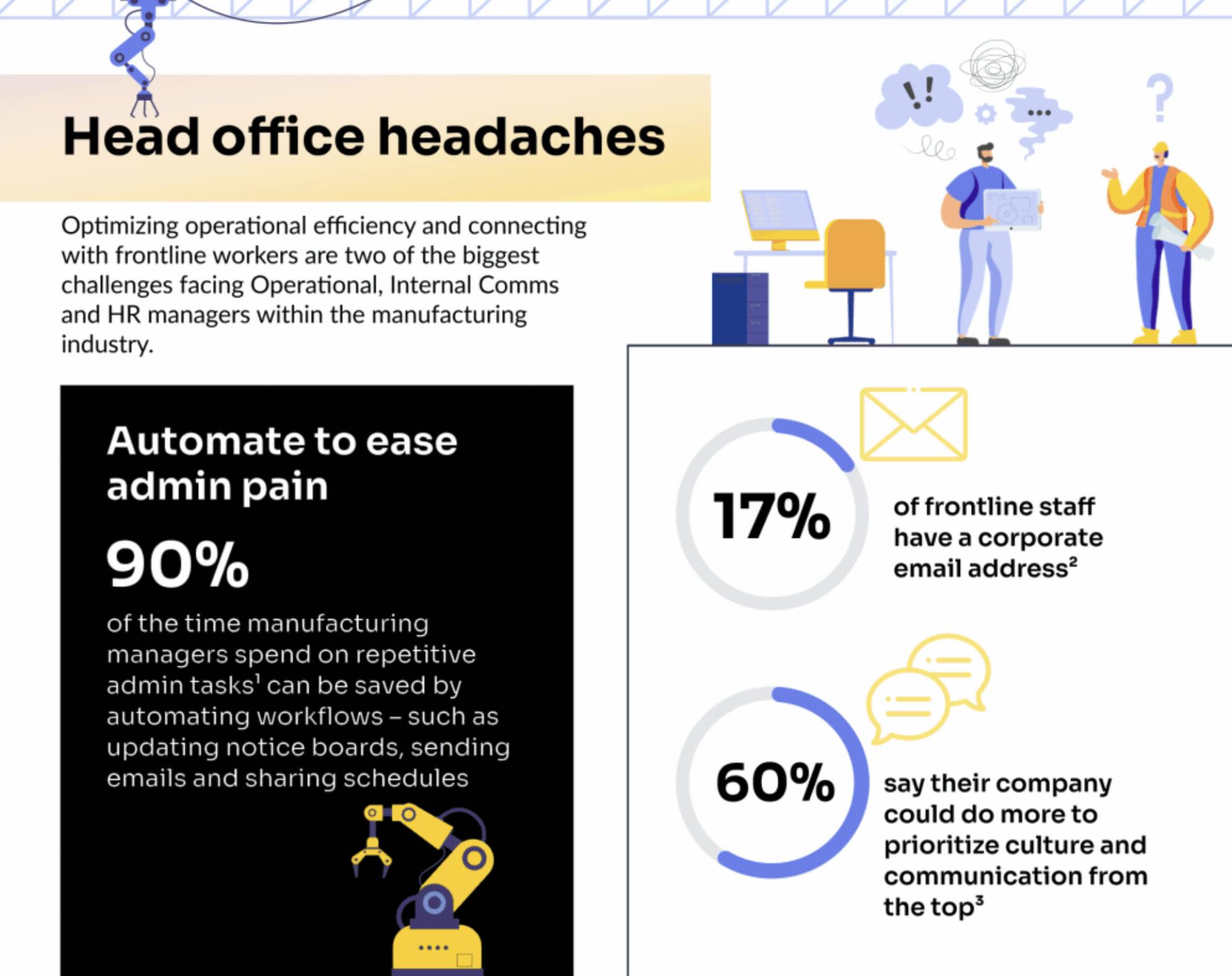 With the majority of frontline staff lacking a corporate email address, employers need to get creative with their communication methods. Both automation and technology can solve the problems that plague Operational, Internal Comms and HR manufacturing managers.
Advancing technology not only helps ease communication, but also digital friction; with the amount of apps employees have to use, employees could be losing out on productivity every time they switch apps, thereby making a single sign-on (SSO) function that streamlines communication pivotal to the manufacturing industry.
Safety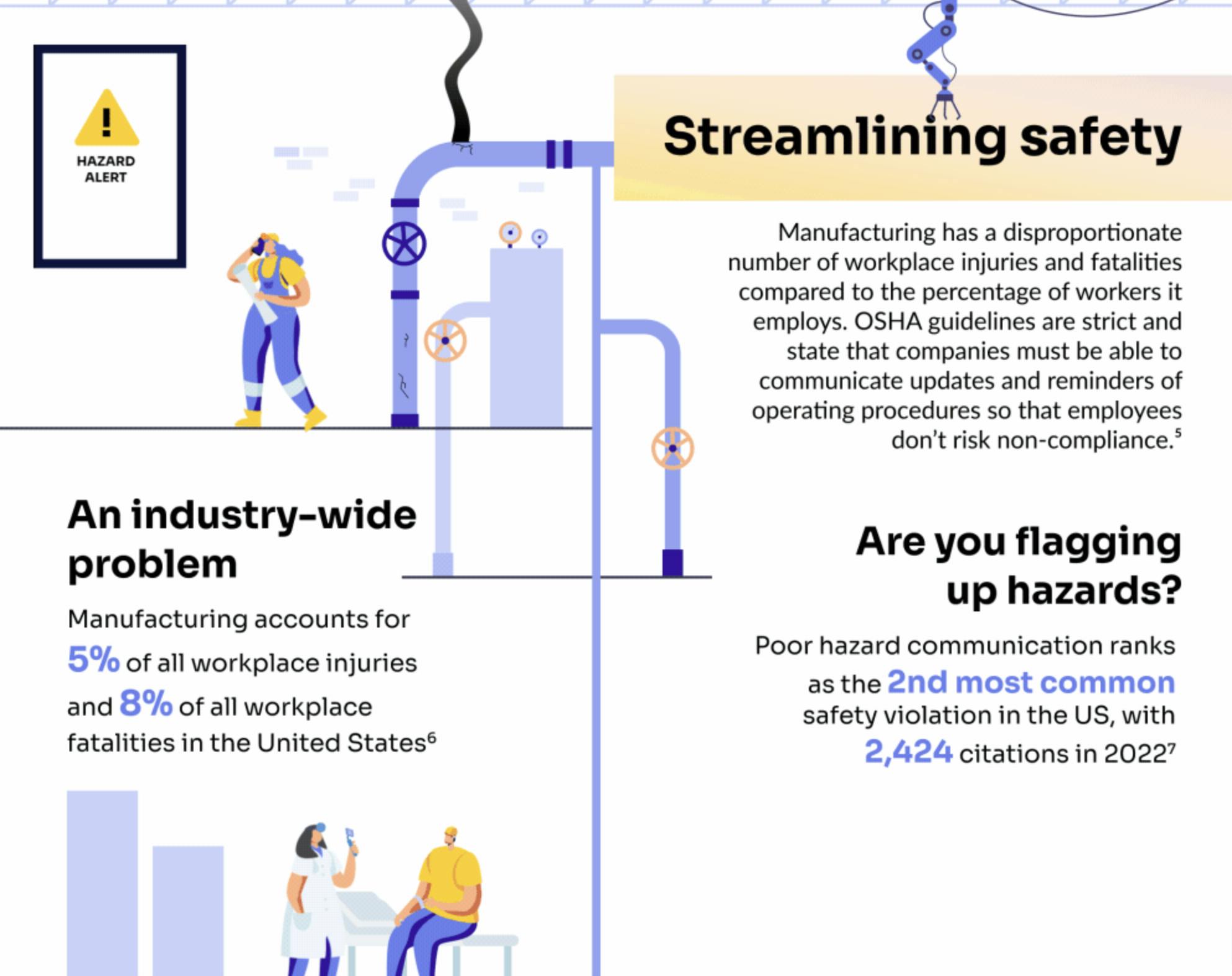 Non-fatal workplace incidents cost businesses billions of dollars every year. Digital signage offers a noninvasive, customizable and real-time communication line to your frontline to keep your workforce in-the-know on the latest and most relevant safety information.
More specifically, digital signage can help your compliance communication via:
Emergency alerts
Training tips and nudge notifications
Protective equipment reminders
Real-time workplace data and analytics
Engagement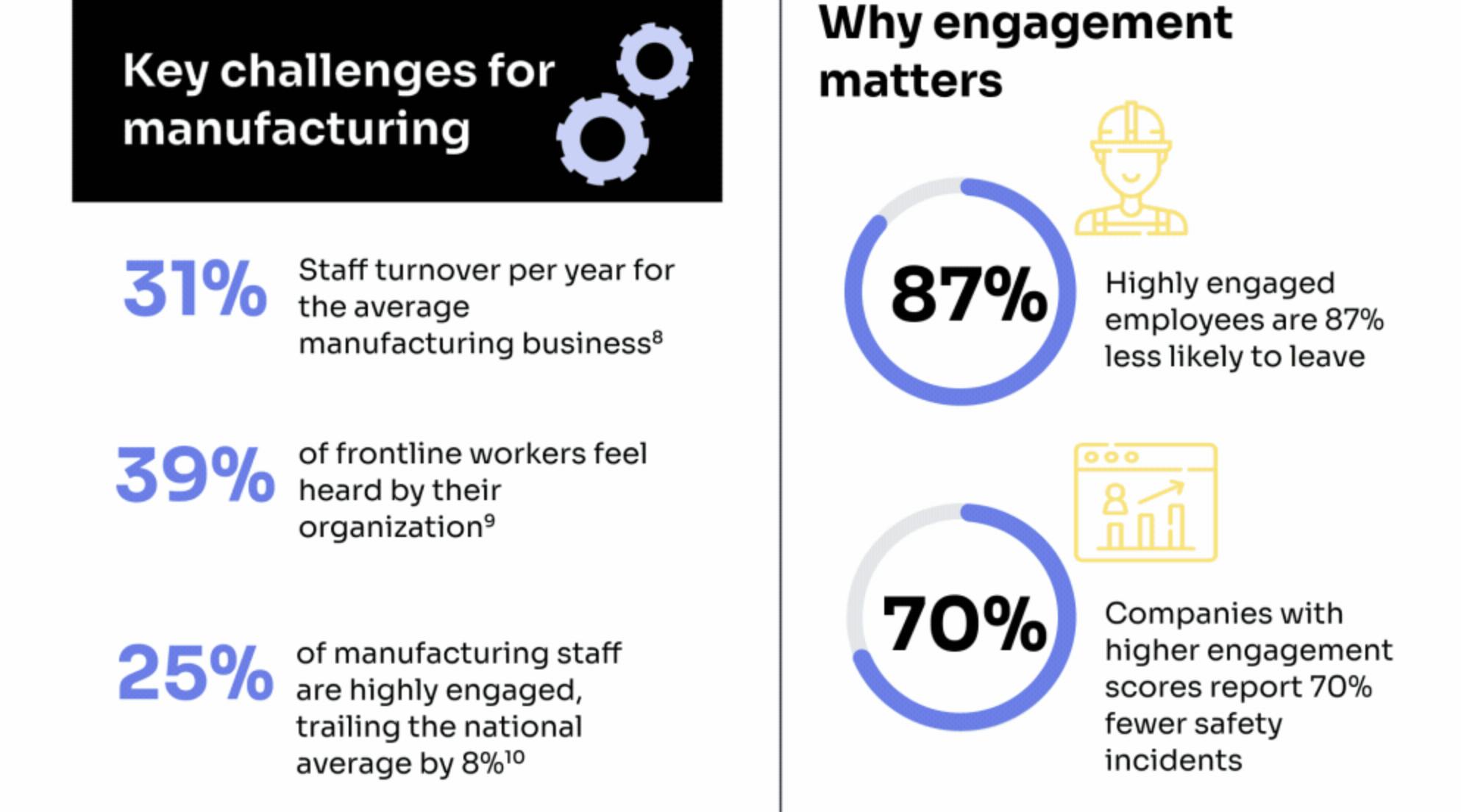 With the high turnover rate within manufacturing employees compared to the average employee turnover rate, HR managers need to be proactive in creating a specialized strategy to further include frontline employees in their organization's internal comms.
When it comes to the 12 million manufacturing workers in the United States, the top five challenges to employee engagement are: monotonous work; physical demands; limited autonomy; shift work; and safety concerns. An increase in employee engagement not only affects retention, but also increases overall workplace safety, productivity and profitability.
New Workforce Demographics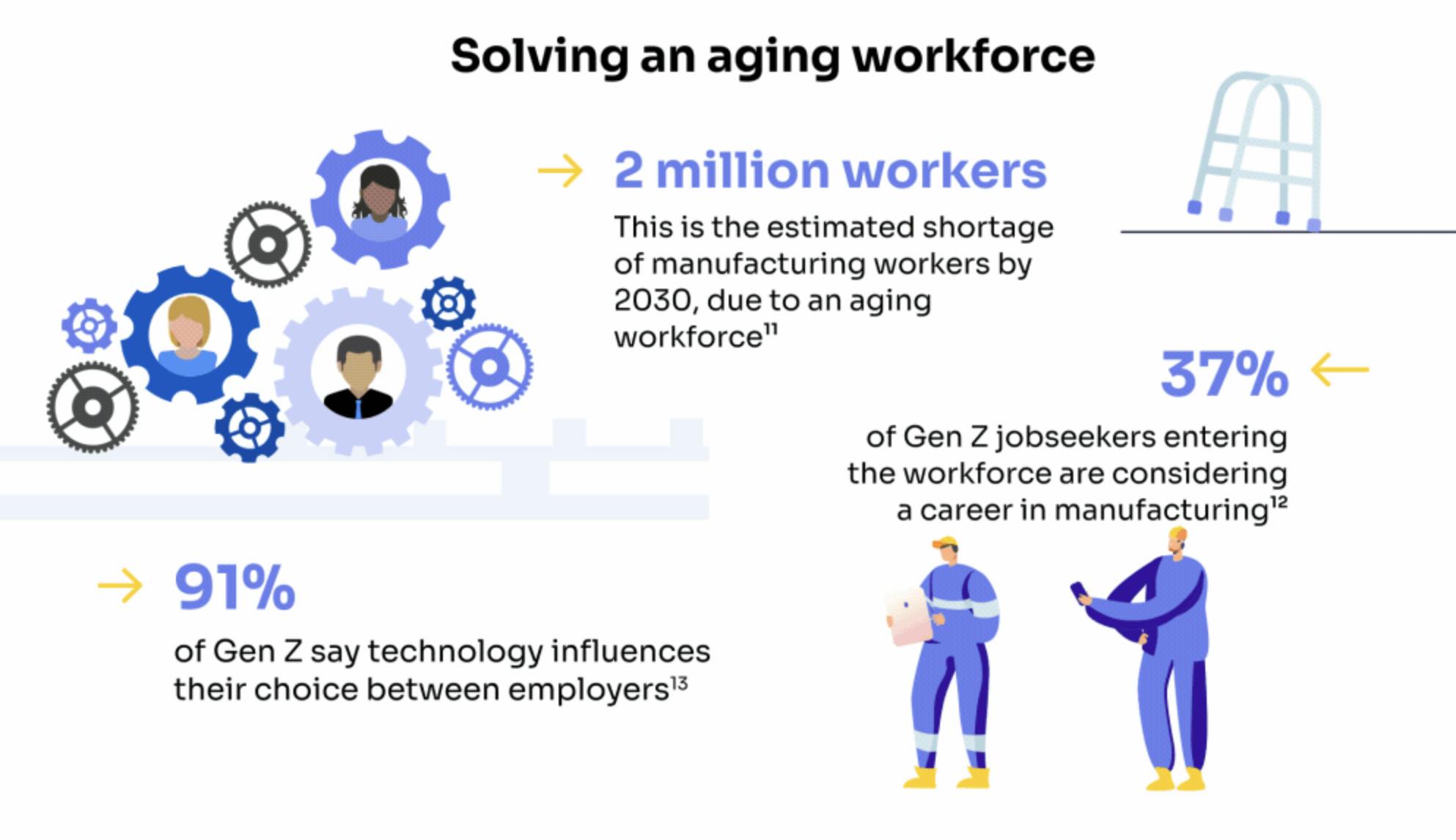 In general, frontline workers are 50% more likely to stay at their job when they're empowered with sufficient technology. As the latest generation ages enough to enter the workforce, Gen Z are also the most likely to leave the frontline. Since Gen Z is more tech-savy than their previous colleagues, it's important to implement the technology needed for a smooth employee experience and retain younger candidates rather than alienate them.
Find these facts useful? Keep them on-hand with the full version of our infographic here.