Publish content to your screens directly from Microsoft Teams
Learn More


More stories
HackerOne Unites Its Employees by Improving Internal Communication with ScreenCloud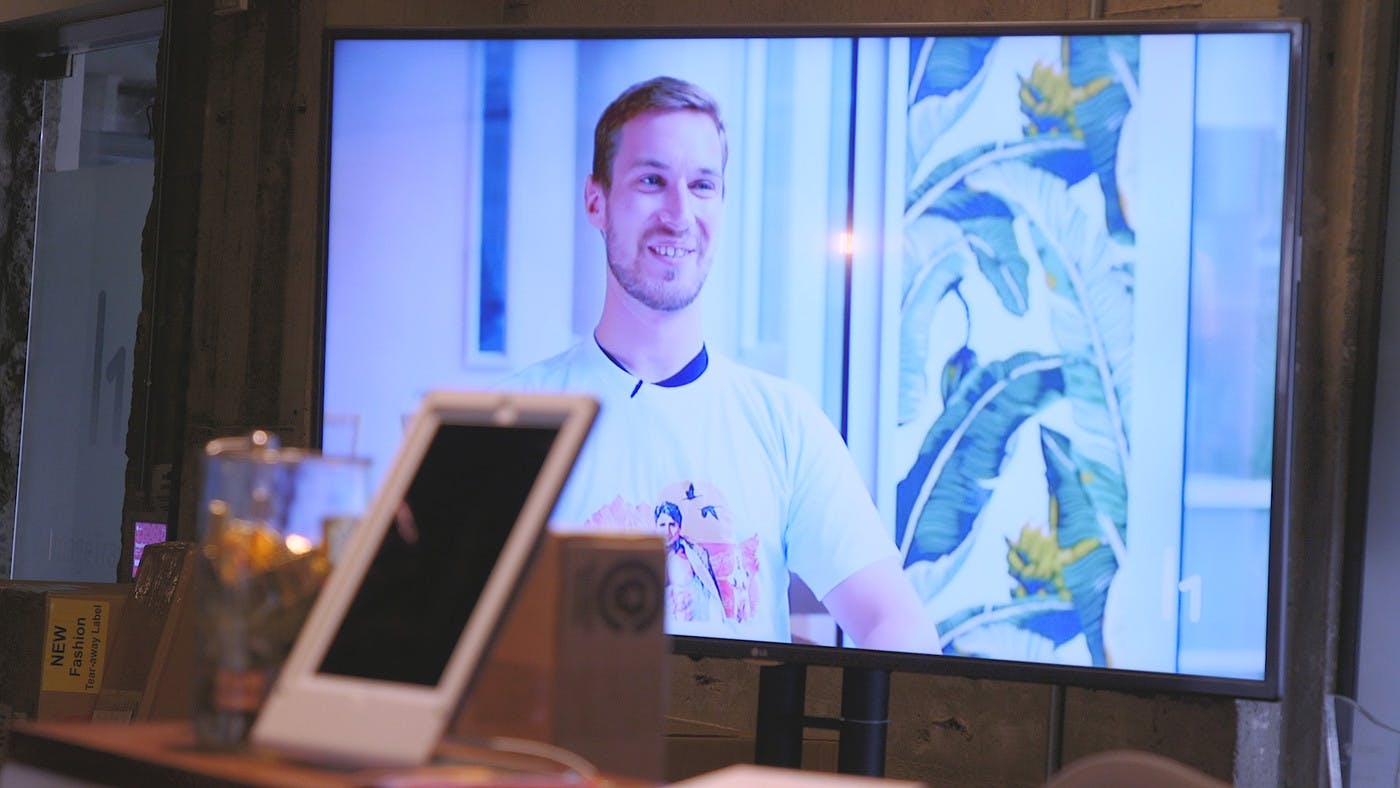 How HackerOne uses ScreenCloud for internal communication to bring their different teams together by keeping everyone informed. 
HackerOne is a security company that connects its customers with a group of over 400,000 hackers, who receive payment for finding security vulnerabilities. The hackers help the customers as well as make the internet overall a safer place. They needed a digital signage solution to make their different teams feel more connected and informed.
Initial digital signage aims: 
Improve internal communication within teams
Create a feeling of togetherness within the company
Find a system that has an easy-to-use CMS with an easy-to-set-up platform
Here, we speak to Aaron Zander, Head of IT at HackerOne, on his experience using ScreenCloud digital signage.
Digital signage journey
I've been trying for years to solve the problem of how to easily get content onto screens. I was looking for a digital signage tool that really married an easy-to-use CMS with an easy-to-set-up platform. 
We wanted to use screens across our office to give important internal information more prominence, making it much easier for people to keep an eye on.
Digital signage used
We use ScreenCloud to share important internal messages and statistics with the different teams. It's so much easier to keep on top of all that information when it's so visible. Before, it was only available on people's laptops and desktops, so sometimes it was forgotten. 
I adopted ScreenCloud really quickly because it solved the problem of getting content onto our screens simply.
Results using ScreenCloud
ScreenCloud has enabled us to massively improve our internal communication, making sure nothing goes unnoticed or is forgotten. We feel that sharing information in this way has also helped everyone feel much more connected to each other in the company. The sharing of information in this way brings us together. 
I would recommend ScreenCloud to anyone looking for signage. There are lots of free tools out there, but it's worth the money to pay for something that works really well. ScreenCloud makes things so easy, and they're very affordable.
Ready to get your organization connected?
Connect your first screen today with our 14-day free trial