Publish content to your screens directly from Microsoft Teams
Learn More


More stories
GreenScreens and ScreenCloud: A Joint Effort in Revolutionizing the Cannabis Buying Experience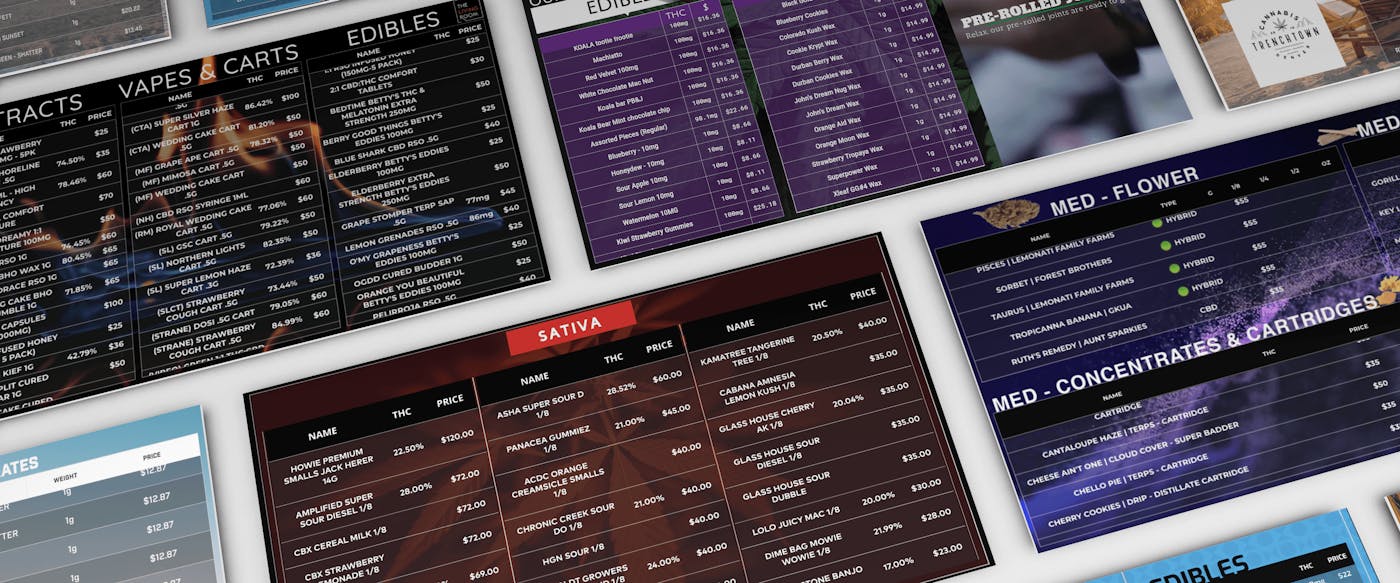 GreenScreens have been using ScreenCloud since 2018 as part of their approach to innovate Cannabis retail operations . We spoke with CMO Colton Keluche and the leadership team about the growing importance of the 'connected store' and how digital signage is helping dispensaries navigate the competitive landscape of the post-COVID world.
Unlike a majority of industries during the pandemic, sales of legal Cannabis increased throughout, hitting a record of $17.5bn – a 46% increase from 2019-2020. 
According to a report by cannabinoid market research company BDSA, over the past year alone 30% of consumers have shopped for Cannabis more often. And with maturing markets like Illinois (who earned the largest dollar gain over 2020) and California (whose sales increased by $586m to $3.5bn last year – making it the largest Cannabis economy in the US), fulfilling demand has made the Cannabis retail space one of the most competitive markets in the United States.
The problem with Cannabis is...
As a highly regulated industry, dispensaries do not have access to typical marketing solutions like television, radio or billboards. Yet the number of dispensaries in the US outnumber McDonald's and Starbucks combined. Cannabis dispensaries therefore need to be even more strategic about how they connect with their customers when they're already in store; enter GreenScreens.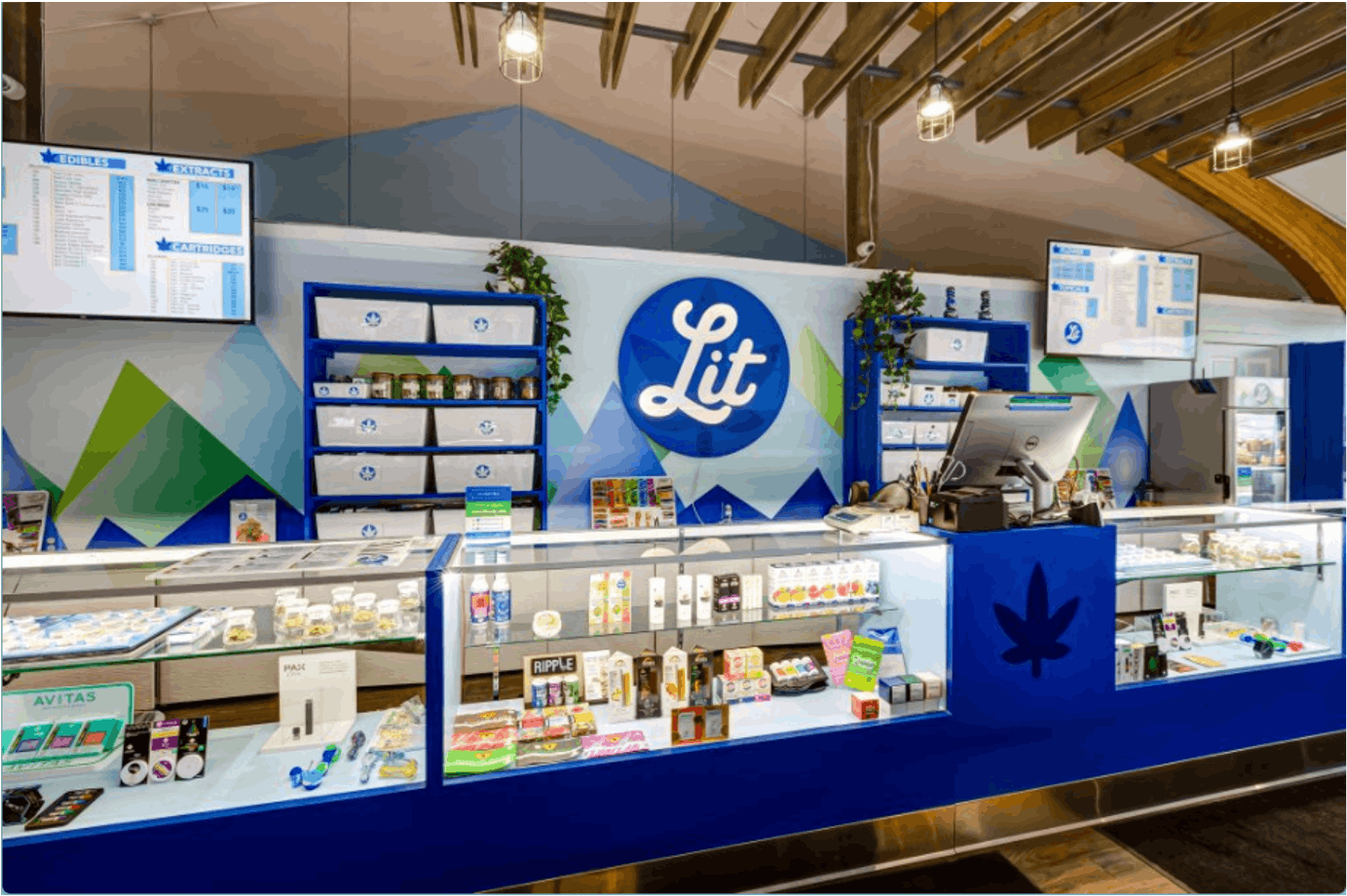 Image source: GreenScreens
GreenScreens and the connected store
While the results of 2020 indicate the Cannabis industry's exponential growth, it is still a maturing – and heavily regulated – market. But it is also a competitive one. This has left room for experimentation and innovation, and ultimately, investment in new technologies like digital signage. 
"Convenience is king. The cannabis industry is at the heart of a low-input high-output consumer mindset. What delivery and pickup does for convenience, we aim to accomplish for the retail experience by constantly getting ahead of the market demands via showcasing relative data at the right time."
GreenScreens champions what they call the 'harmonized dispensary experience' in a bid to unite such a  fragmented and highly regulated industry. Operating in such a volatile environment has meant digital engagement has become a critical consideration for dispensaries: it's the key to educating, communicating and connecting with the customer to create a memorable retail experience, while also working to erase the stigmas surrounding the industry itself.
The importance of enhanced digital engagement
Within the retail space therefore, digital engagement is used as a vehicle to interact, connect and build relationships with customers;
"Today's consumer doesn't just want to make a purchase. They expect exceptional, informative and memorable experiences. So it's critical for our dispensary customers to stand out and utilize the tools that are available to them in order to connect and engage with their customers."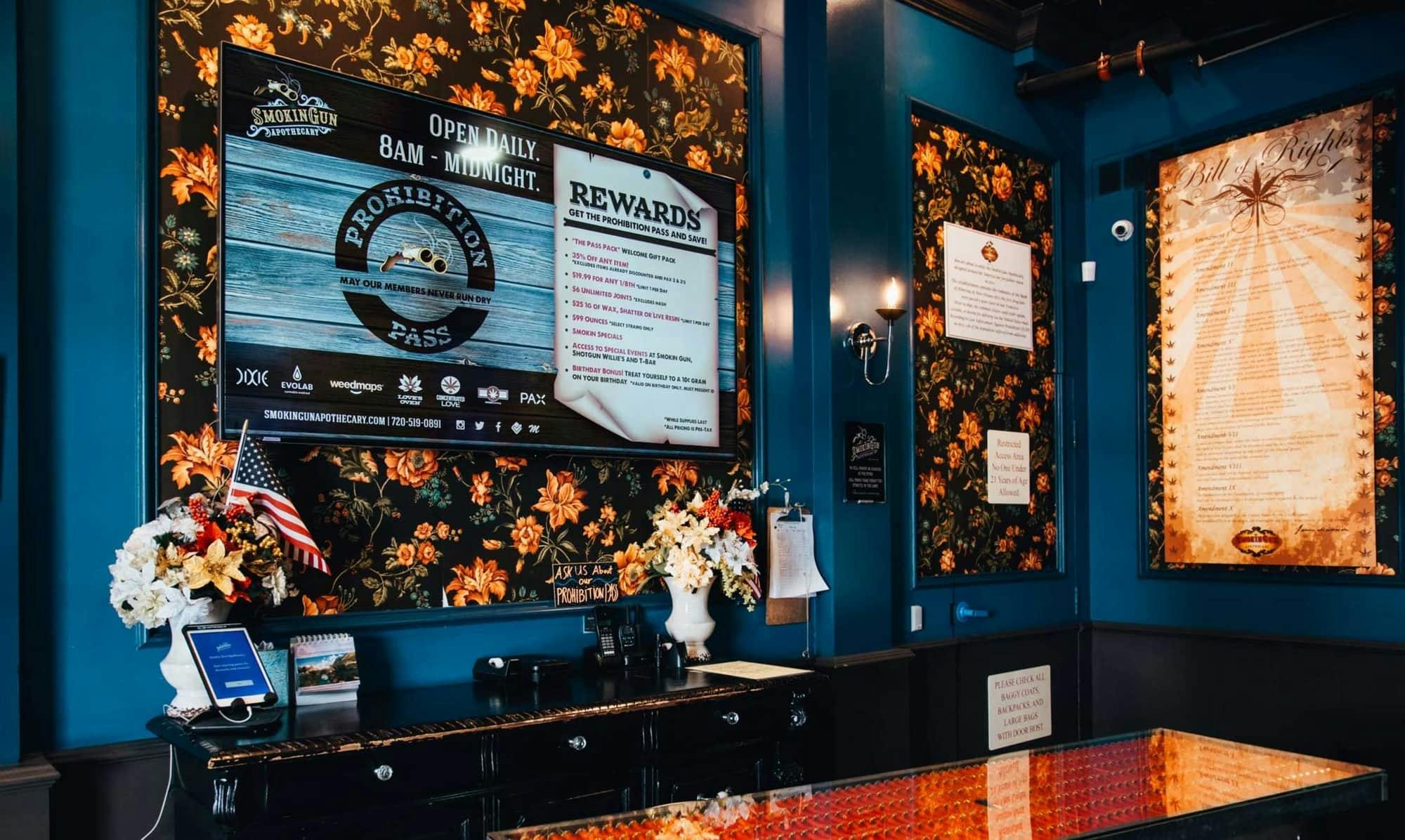 Image source: GreenScreens
In this setting, digital signage is the ultimate marketing tool. By using screens for advertising, promotions and consumer-facing product menus, GreenScreens' dispensary customers are able to showcase their unique brand and messaging to create that consumer engagement from the moment they walk in the door. Importantly, this also allows them to nurture their relationships with their own customers;  
"A post-covid market has learned the convenience of self-guided shopping and decision making when given readily available product knowledge and information. The Cannabis industry is no different as tablets and integrated menus allow for ease of access to provide digital hand-holding while maintaining a familiar retail experience."
Digital hand-holding: digital menu boards
Purchasing Cannabis from a legal dispensary is still a relatively new retail experience. This adds to the importance of creating a reliable shopping experience, along with efficiently educating consumers about the fundamentals of purchasing Cannabis products. Combined, this goes some way in lessening industry stigmas. 
By integrating real-time menu boards on consumer-facing screens, dispensaries are able to not only show what is available in-store, but GreenScreens pre-load each screen with a library of educational content to empower purchasing decisions. Aside from the educational aspect, this also frees up staff time, enhances the consumer experience and gives room for greater foot traffic.
It's not all about the consumer
While the in-store strategy of educating the consumer in order to make informed decisions, GreenScreens also encourages their customers to fully harness the powers of digital signage in the back office too. Surfacing retail performance analytics and other data dashboards on screens allows dispensary managers to make data-driven decisions to improve the daily running of their business;
"Tools and solutions for Cannabis dispensary operators are emerging, but we have to remember that this industry isn't even in its crawling phase. There is a lot to learn as the landscape continues to evolve, so current products and solutions are adapting while others continue to emerge to meet new challenges head on."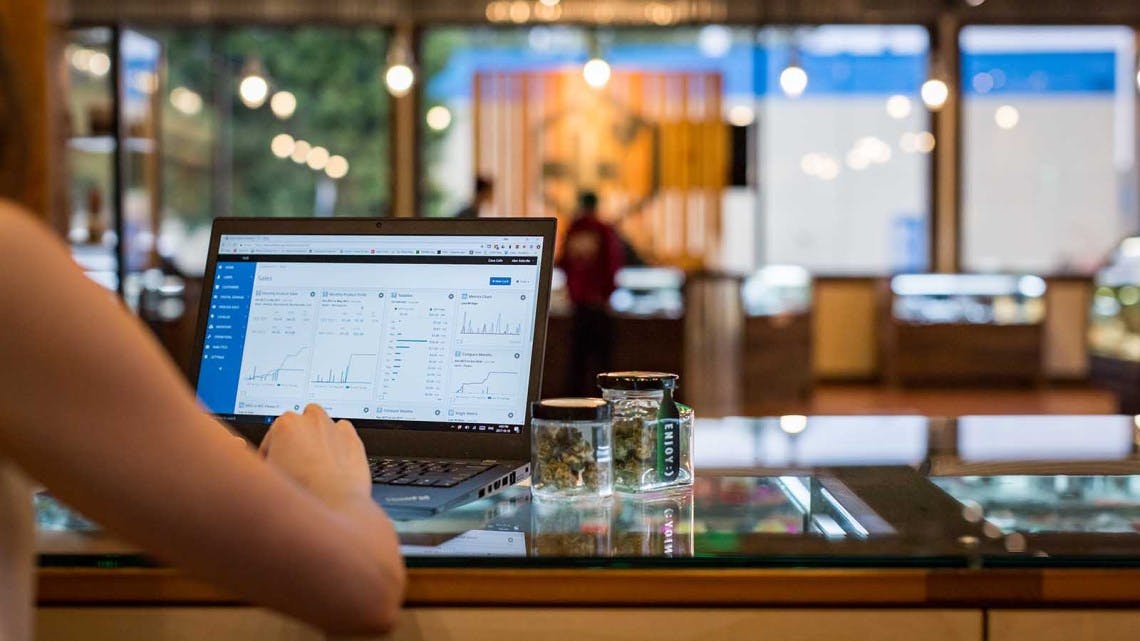 Image source: Leafy Green Agency
Give your store a digital signage boost
To find out if digital signage can help boost your revenue, increase employee engagement and improve internal communications within your business, request a demo or start a 14-day free trial. 
Click here if you'd like to learn more about GreenScreens.
Ready to get your organization connected?
Connect your first screen today with our 14-day free trial