Publish content to your screens directly from Microsoft Teams
Learn More


More stories
Digital Signage Enables Much-Loved Luxury Beauty Retail Chain Cos Bar to Create a High-End In-Store Experience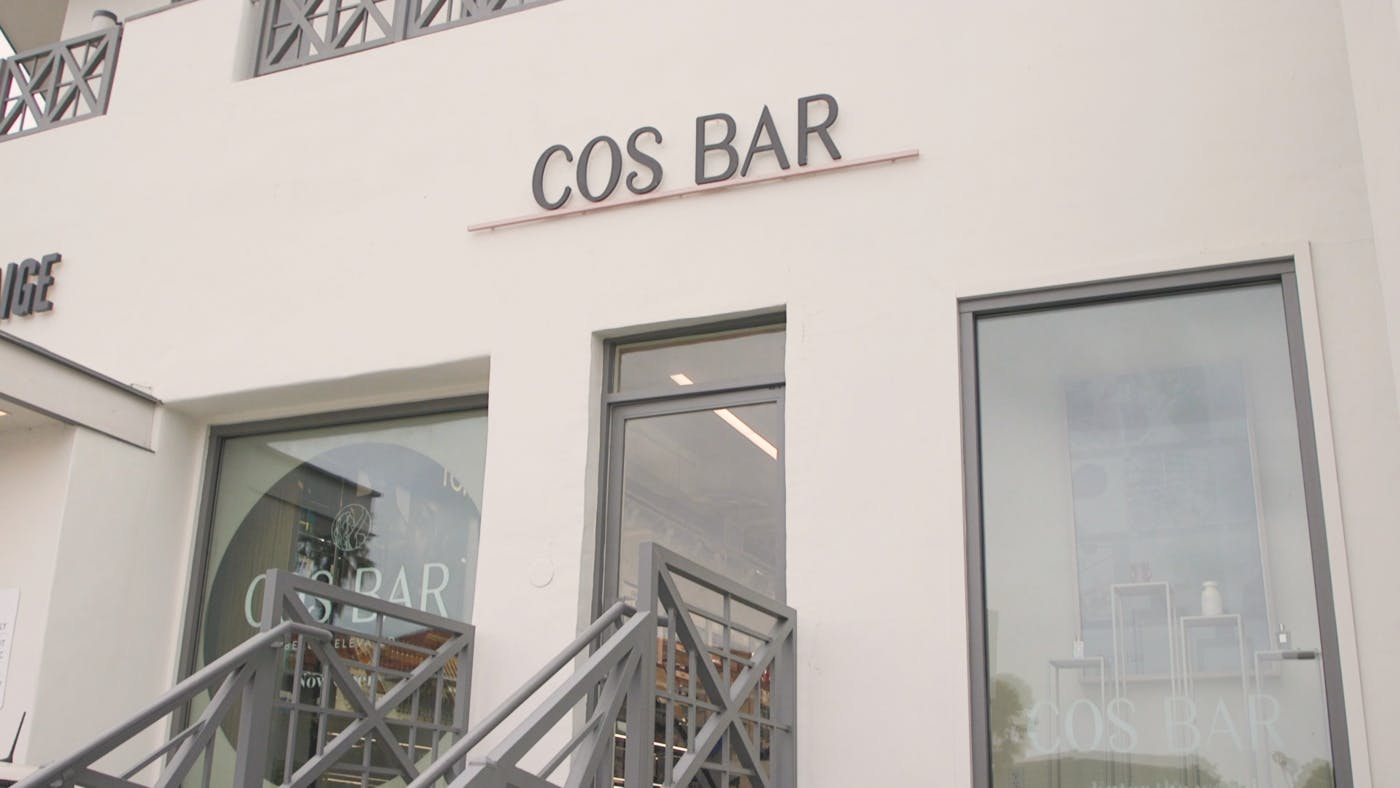 How Cos Bar use ScreenCloud to enhance their world class luxury beauty buying experience for their customers.
Cos Bar in Brentwood is a luxury multi-brand beauty retailer specializing in high-end beauty products. As part of creating a world-class beauty retail experience, they wanted a slick digital signage solution to help promote products, events, and marketing initiatives to their discerning customers.
Initial digital signage aims:
Promote products and events to customers
Be able to update content as new promotions go live, in line with their wider marketing plan
Find a cost-effective digital signage solution with affordable hardware and easy-to-use software
Here, we speak to Cristina Estrada, VP of Operations and Elizabeth Setyono, Marketing Associate at Cos Bar on their experience using ScreenCloud digital signage.
Digital signage journey
We were looking to bring in digital signage for our store so we could communicate better with our customers and create a high-end retail experience for them. When we researched different solutions, the more traditional retail vendors had very expensive hardware and were complicated to install, while ScreenCloud was perfect for our budget and very easy to set up.
Digital signage used
We use ScreenCloud to highlight the luxury brands we love and to promote all our upcoming events. It's also a simple way to promote our marketing campaigns and omni-channel initiatives like 'Buy online, pick up in-store' or SMS texting. We also display our social media feeds like Instagram, so that our in store customers can see what we're up to in our online channels.
Results using ScreenCloud
We're a fairly small up-and-coming brand with a smaller budget and no technical resources. ScreenCloud is a huge cost saving for us, compared to other solutions, and it's so easy to set up and use that we just did it ourselves. 
I'd recommend ScreenCloud to any retailer, big or small. The digital signage is an elegant communication tool that fits perfectly in with our shop design, and it's enhanced our customers' retail experience while providing us with an effective channel for marketing.
Ready to get your organization connected?
Connect your first screen today with our 14-day free trial