How Granger waste services implemented digital signage as an employee communication tool to communicate videos, safety awareness and reward and recognition to its associates.
Granger is a trash removal service headquartered in Lansing, Michigan with four different locations throughout the state. Granger specializes in waste hauling, disposal and recycling services to commercial, residential and industrial customers with a focus on sustainable environmental solutions.
Initial digital signage aims
To implement an associate communication tool that could be used to message customized information to offices and several remote locations
To be able to update and add to content easily
Here, we speak to Josh Kindy, Training and Development Specialist at Granger Waste Services, on his experience using ScreenCloud to power their digital signage.
Digital signage journey
At Granger we were looking for an associate communication tool that could be used to send customized information to offices and several remote locations. We'd always had old style bulletin boards, but digital signage was fairly new for us.
Digital signage used
We have five digital signage screens within our main campus, all in different buildings like break room areas. We also have a couple in our remote locations in other parts of the state.  Each screen is connected to content using an Amazon Fire TV Stick.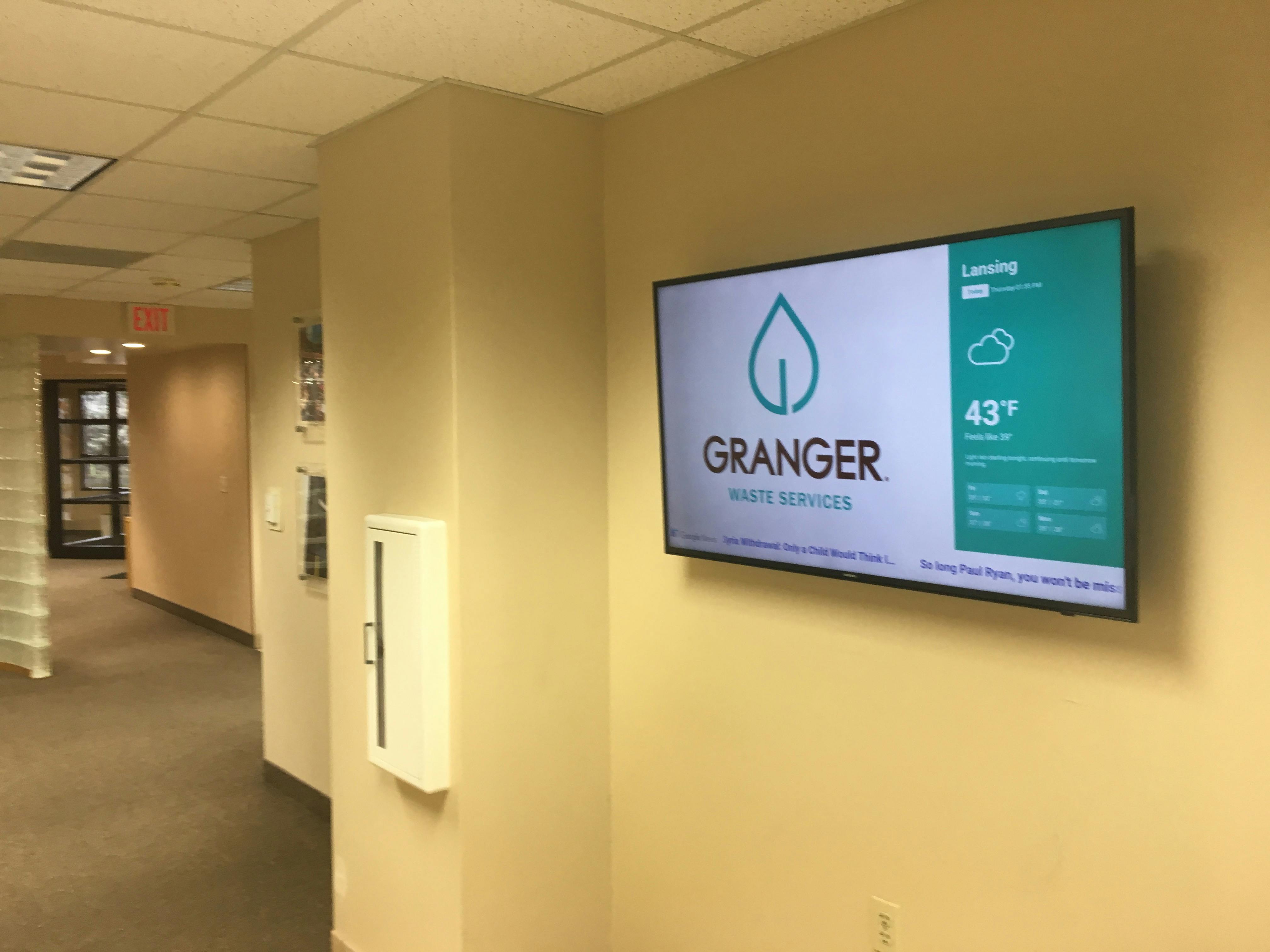 We share all kinds of human resource material such as safety announcements and videos alongside updates like weather and traffic. There are four of us on the team who manage the information, each focusing on different information, although we can all provide backup for one another on any communication piece. I'm more focused on the training and safety information and my team members are focused on HR and general company information.
Previously, our associates would only see safety videos during a safety meeting; now we can put them up on the screens all the time. We try to limit the videos to just a few minutes so that associates don't have to stand in front of the screen for long periods of time, but they serve as a good reminder.
Since most of our associates work outside, either on a truck or in the landfill, we want to make sure the information is available and they can view all of it during the short time they're in the break room. We usually limit our content to play for a week at the most, as we try to keep everything fresh and this will revolve for a few hours. This is to ensure our team don't lose interest.
We use a lot of Google Slides and Noticeboard app, Facebook and then some of the new apps. We also create our own videos, which we upload to the platform.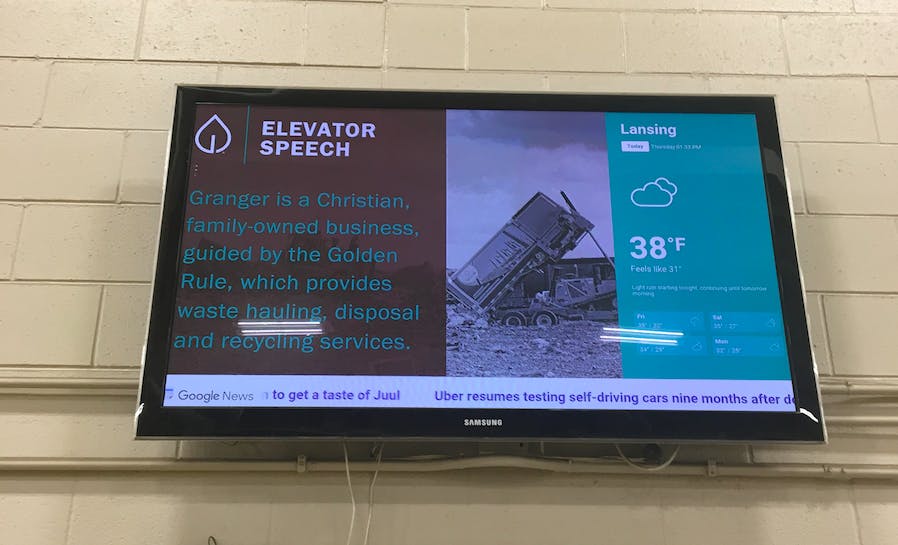 Results using ScreenCloud
My experience with ScreenCloud has only been positive. It's a tool that we can use to spread the word about anything to everyone. Anything we want can be put up on the screens and we can customize it to make sure that it's relevant for all of our associates. Our associates have nothing but positive things to say about it.
We use the screens to share birthdays, anniversaries, training videos, kudos that come in from our customers, announcements and company events.
We also set up different playlists for different areas to show weather advisory messages.
We want to use the screens in future to share more of our HR statistics and the ScreenCloud team are working with us to help share some of our stats to the screen using their dashboard apps.