How a luxury residential development created a complete shift in the way this development interacts with residents.
Tree House is a multiple award-winning, luxury residential development located in Upper Bukit Timah, Singapore. In 2014, it set a new Guinness World Record for the world's largest vertical garden. The building's green wall measures 24,638.59 square feet and saves more than $500,000 in energy and water costs annually. The green wall also sustains its own living eco-system by supporting the growth of pollinators like bees and butterflies amidst this skyrise greenery. The rest of the building comprises a series of smart, connected systems such as heat-reducing windows and motion sensors that control lighting. Tree House has received a series of awards including the international Real Estate Federation, World Prix d'Excellence Award and is certified as a GreenMark Platinum development (equivalent to LEED Platinum). Tree House has recently been featured by Switzerland and Germany's national television stations in its work to build on the estate's unique green factor.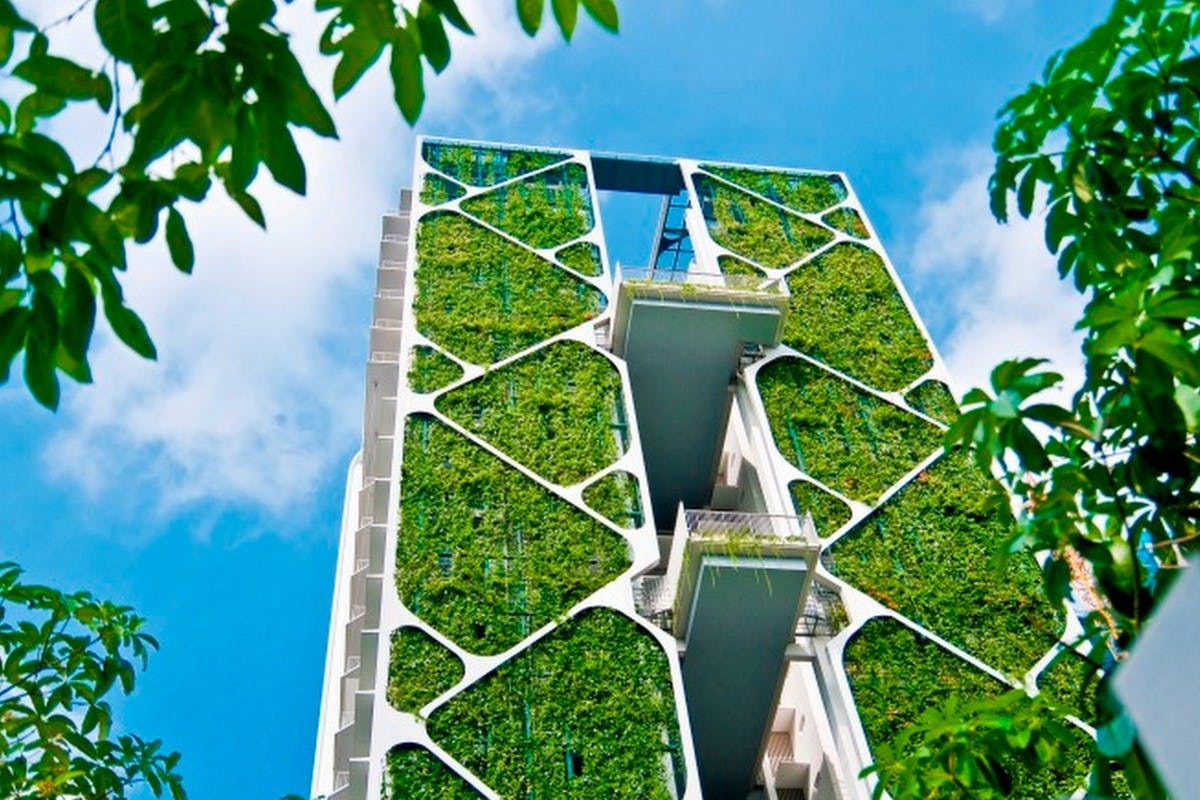 Initial digital signage aims:
Better communicate with residents and have the ability to provide them with information like live traffic news and weather.
To find an easy to use but premium looking product.
Ability to offer relevant advertising partners a wide-reach: with upwards of 2000 residents, visitors and staff daily.
Here, we speak to Zacchaeus Lim, Secretary of the Management Council and one of the Directors of the Management Corporation at Tree House on his experience using ScreenCloud and digital signage.
Digital signage journey
In the past, we relied primarily on paper notices and noticeboards but we realised that engagement levels were limited and for a premium residential development that several thousand residents call home, we would have to explore new methods of interacting with our stakeholders.
Digital signage was propounded as an option to support our organisation's core functions by:
(1) Providing greater informational flow to our residents.
(2) Enhancing our corporate branding by allowing us to display our bespoke corporate marketing content.
(3) Providing novel features like live traffic, news and weather tracking.
I tried a number of digital signage solutions but many had dated interfaces which were not user friendly. In addition, some required specialised hardware to be deployed which was not possible since we needed to build on our existing infrastructure. Aesthetics is also a prime concern for us with the fit and finish of the software being paramount in a luxury estate. We wanted an easy to use but premium looking product and ScreenCloud delivered this.
Digital signage used
We use screens combined with Amazon Fire TV Sticks and graphic design created in house. We use several playlists with things like the news channel in Singapore which are all very dynamic and get pushed to screen.
This is in rotation with management information and partner advertising.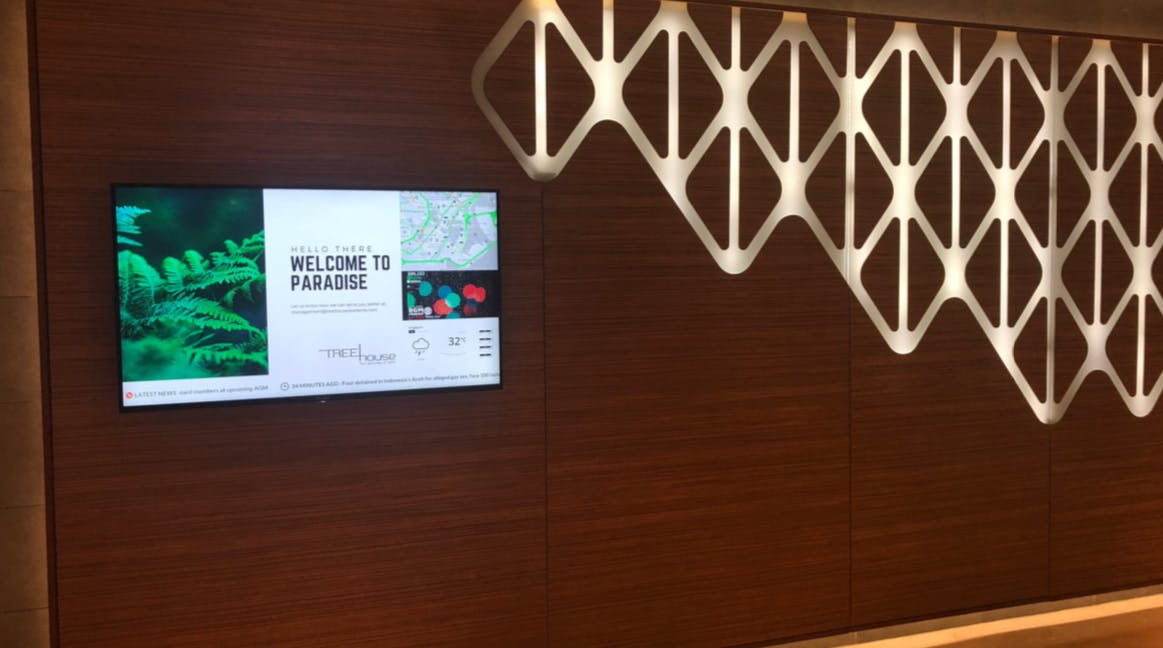 Results using ScreenCloud
The flexibility of use has been tremendous and we are very pleased with the software.
As a premium residential development, the new digital signage additions to our feature-set present a paradigm change in the way our residents interact with us.
A side benefit of this system is that we also opened up advertising channels for collaborations with 3rd party vendors. Today we work closely with premium international brands ranging from Bose, to Dean & Deluca and Crate & Barrel.
In the future we intend to place more screens and offer targeted and differing content at each location.
We are presently one of only 35 properties globally (including places like Trump International Tower in New York) and the only one within the entire Asia-Pacific to have a smart gym. What this means is that our residents are able to view live telemetric data from our gym sensors from their phones.
For example, we are able to see if a treadmill or elliptical is available for use from the comfort of our phones anywhere in the world. This is also integrated into the Amazon Echo / Alexa eco-system such that we can ask Alexa at home, "Is the gym crowded?" or "Do I have a package at the Concierge?".
In the near future, I would like to have this sensor system integrated into ScreenCloud so that live sensor data from the gym will be visible on our screens across the estate.