Mario's Pizzeria is a household name pizza brand that has been serving gourmet pizza to the residents of New York since 1969. Throughout seven locations on Long Island, Mario's pizzas are made from scratch and offered as full pies or "by the slice" to communities in store and online.
Initial digital signage aims
To replace a built-in menu board unit with digital displays
A solution that would solidify branding within the restaurants
To be able to update and highlight new menu items easily
Here, we speak to Matthew Kalamidas of StoneHouse Creative, which manages creative and marketing for Mario's Pizzeria, on how they have implemented ScreenCloud.
Digital signage journey
The old menu board system Mario's Pizzeria was using was a built-in unit that was outdated and difficult to update. One of the owners reached out to me to see if I could assist them in sourcing digital displays and providing a solution that would solidify their branding and have the ability to highlight newer menu items.
I researched the various companies offering digital signage solutions and ended up settling on three options:
A company who had no monthly service fee but was very specific in the hardware needed which ended up being very costly.
A company who offered digital signage with moderate hardware costs but costly monthly fees.
ScreenCloud
ScreenCloud was chosen because of the reasonable cost, ease of use, assortment of features and apps and the ability for the end-user to select from a wide variety of hardware selections and price points.
Digital signage used
We are running digital signage in three locations, each with five screens (15 screens total).
Each location uses four screens as menu boards where we can list popular items and feature new or often-overlooked menu items and be nimble in swapping out items that are seasonally appropriate or are part of our marketing strategy.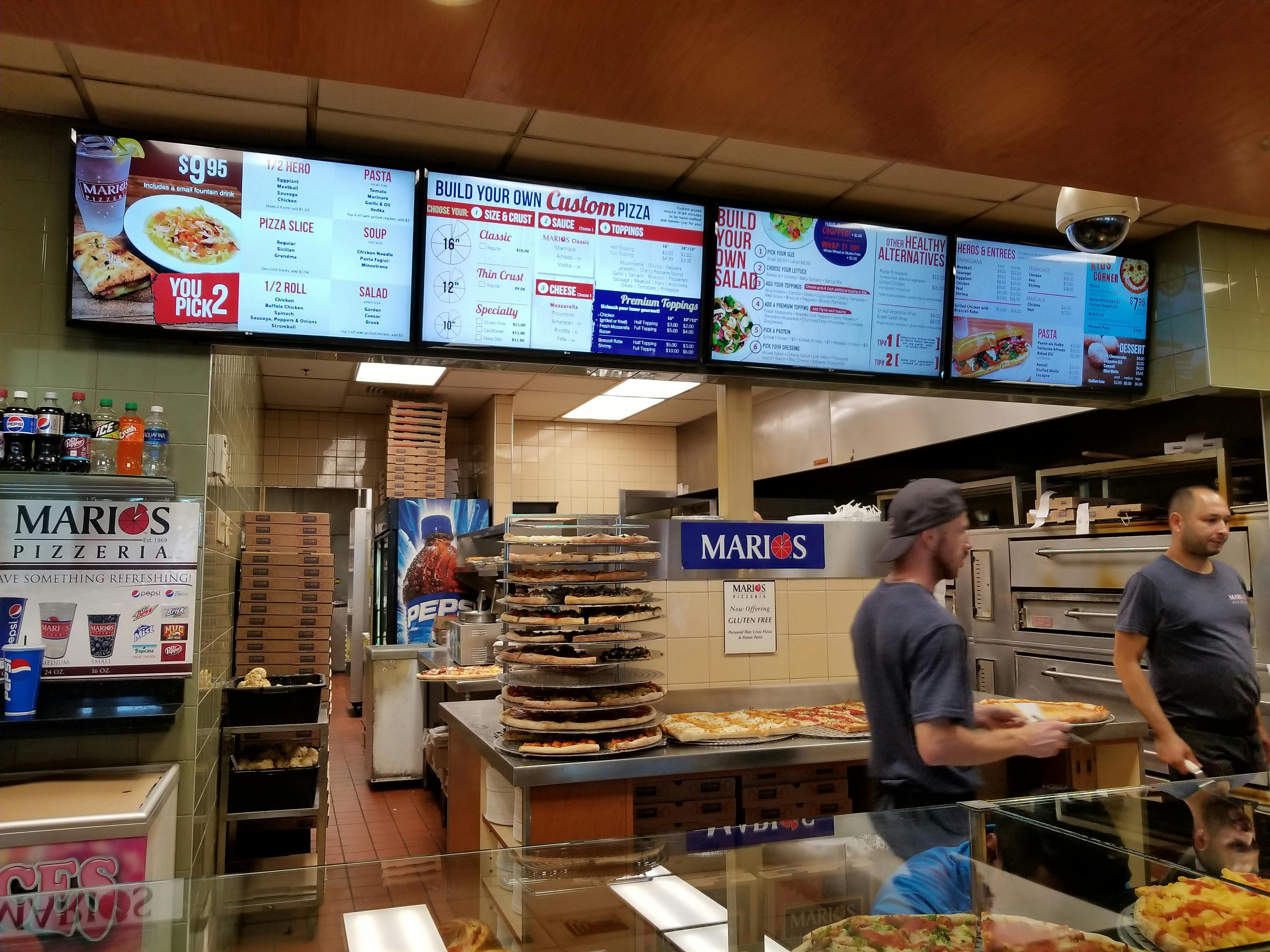 Each location then uses the fifth screen as a promotional/informational screen showing new items and offers as well as local information like the weather or our social media accounts.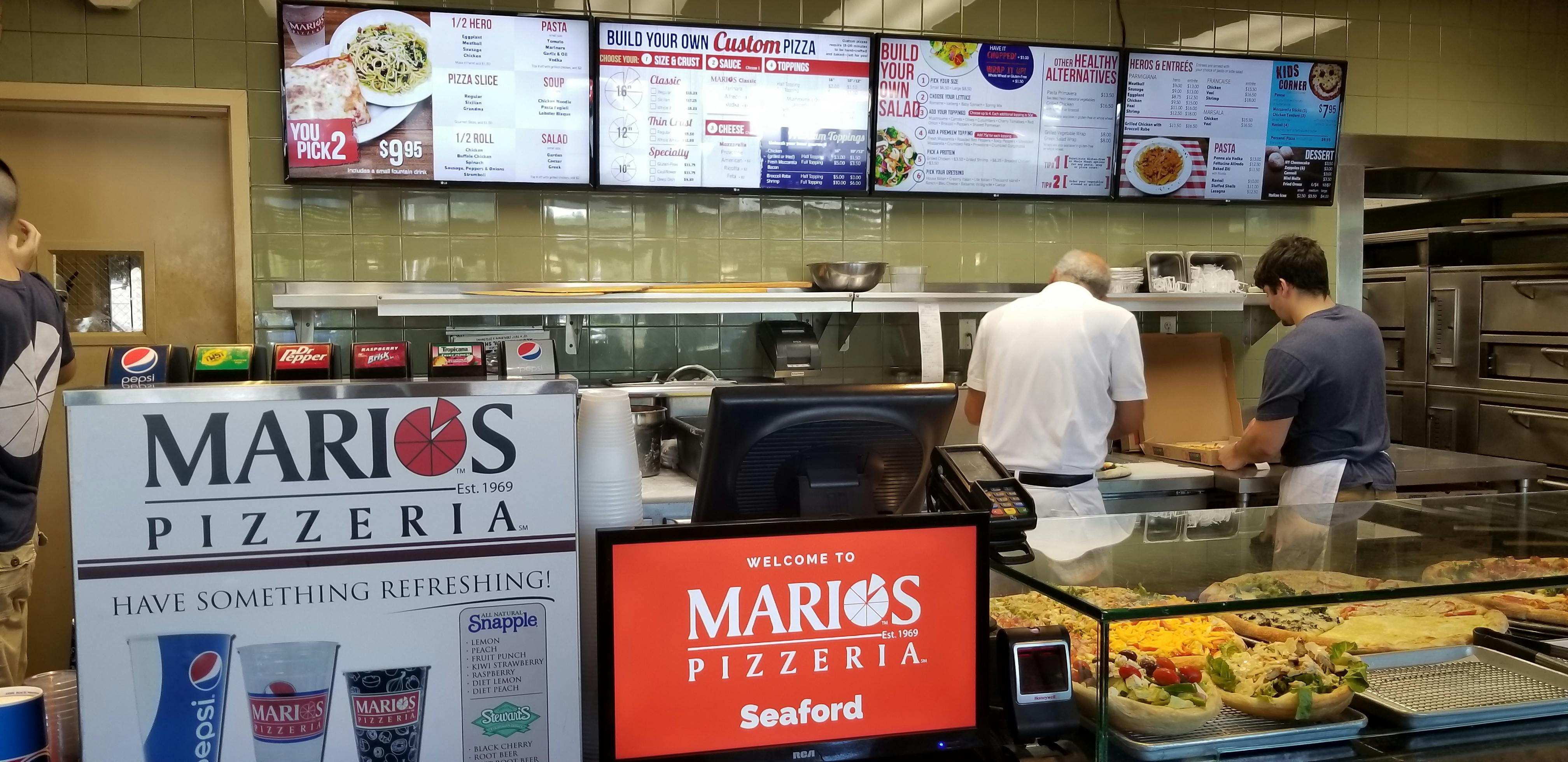 We create our menu board content using the DSMenu app and our promotional content is partially generated from ScreenCloud apps like Weather app, the social media apps and Dropbox gallery.  We also create promotions as part of our overall marketing campaign in inDesign and upload them as a jpeg.
Results using ScreenCloud
The immediate impact of having screens was that they are eye-catching. We utilize DSMenu to create two or three of the same menu board, then we only need to swap out the photos to replicate various versions. When played back as a series of images, the screens can show changing content, attracting the eye and helping us to feature more items.
The customers are now engaged and we are seeing sales results in items which may have been overlooked in the previous menu board setup, as well as measurable sales in new initiatives.
As a branding and graphic design firm, I love the ScreenCloud solution and am already speaking to other clients on how their business can benefit from it. It's a natural extension of my business in developing an identity and brand for my clients and taking their marketing beyond web and print solutions and providing them with another outlet to create cohesive messaging both outwardly in ads and promos, as well as now in-house on screens.
Mario's Pizzeria is celebrating its 50th year this year. They've managed to exist for five decades because they have always thought about the quality of food and the customer experience. Using screens to continue to message and market is a testament to their mission in moving forward with the customer in mind.