Publish content to your screens directly from Microsoft Teams
Learn More


More stories
Why Part of the UK's NHS Made the Switch From a Rival Digital Signage Solution to ScreenCloud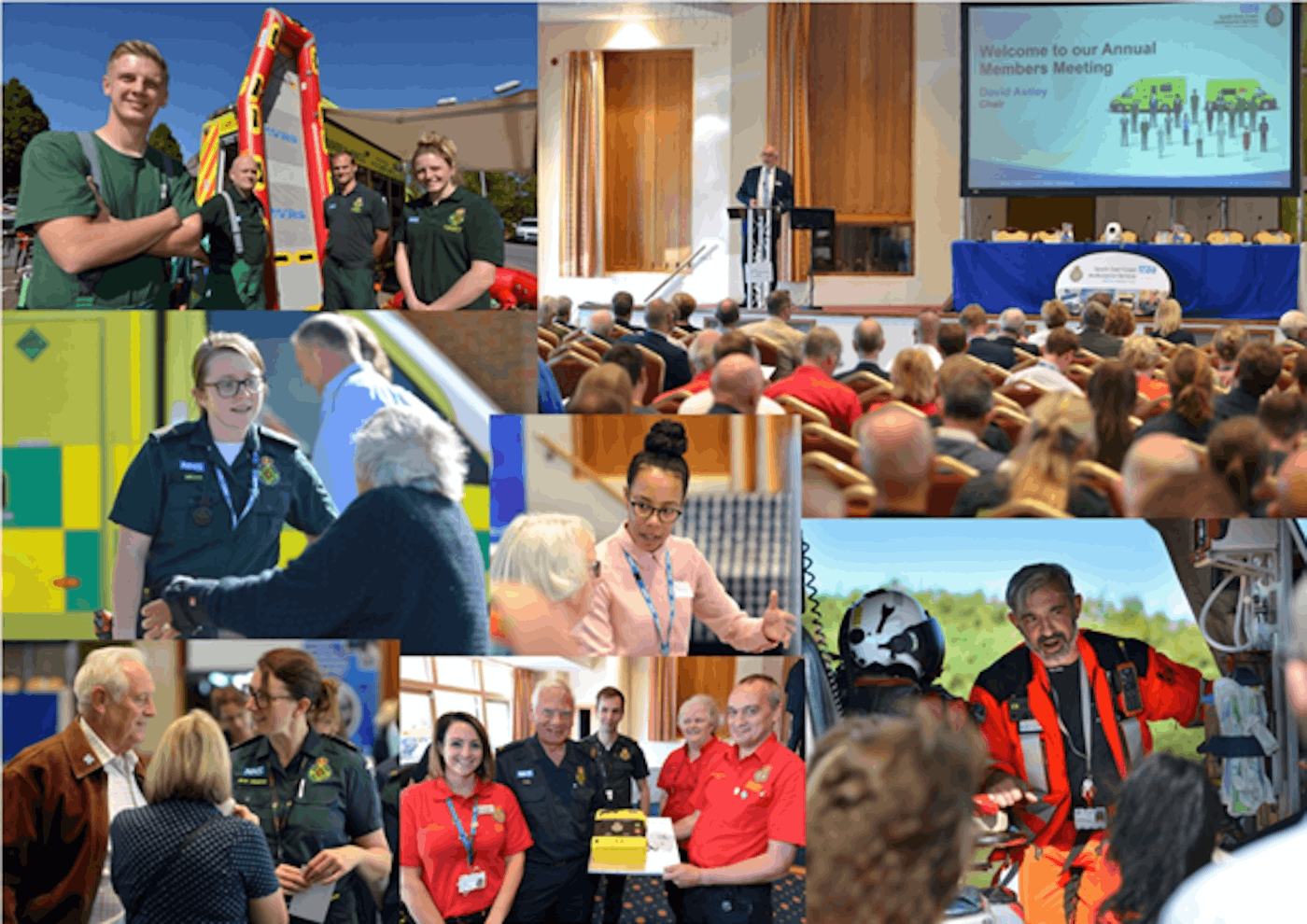 Introducing: SECAmb
South East Coast Ambulance Service (SECAmb) is a trusted part of the UK's NationalHealth Service (NHS) emergency-response team.
Team: over 4000 strong
Sites: 110 (approx)
Together, SECAmb's skilled and diverse team provide emergency and urgent care to patients across 3,600 square miles of the UK's South East coast.

Here, we speak to Chris Evans, Head of Critical Systems about why SECAmb made the switch to ScreenCloud and how it's going.
Why did SECAmb switch to ScreenCloud?
A few issues had cropped up with their previous digital signage provider.
"We had prior experience of other digital signage solutions but found them to be slow to update, difficult to manage and with a poor end-user experience. We also faced a lot of challenges with integrations."
- Chris Evans, Head of Critical Systems
SECAmb's top-down wins with ScreenCloud
Compared with their previous digital signage solution, SECAmb's ScreenCloud setup is reportedly helping save around 350 man hours each year of on-call internal support requests in out-of-hours periods.
The trickle-down impact of 100s of hours saved?
Response and performance KPIs are more easily met
Huge improvements in operational agility
Greater team empowerment to provide emergency and urgent care
Besides operational performance and communication efficiency benefits, SECAmb also reports work-culture gains in team camaraderie and employee satisfaction.
How are they using ScreenCloud?
Content and team briefings are created within Canvas and shared to ScreenCloud over 83 digital signage screens situated in need-to-know and collective zones across multiple sites. SECAmb's content teams independently use ScreenCloud hardware, related apps and integrations to serve operations and work-culture content at the organization-wide level; to strengthen top-down communication, but also the local level; to serve mission-critical, laser focused operational content to local teams.
Critical information and stats across Calls & Dispatch
Promotion of important internal messaging across sites
Training and educational material (via Youtube)
Power BI performance dashboard views
The Power BI integration plays a particularly important role in SECAmb's central communication to other sites.
Do they regret switching from a ScreenCloud competitor?
It seems not. So far, so good!
"We spent months evaluating a number of suppliers and found ScreenCloud to be extremely helpful in helping us get set up and integrated with our end solutions while providing a workable demo that helped achieve internal stakeholder buy-in."
- Chris Evans, Head of Critical Systems
Ready to get your organization connected?
Connect your first screen today with our 14-day free trial