How MonLeisure increased sales of services and cut paper print costs using digital signage.
MonLeisure recently launched Monmouth's Premier Leisure Facility, a new leisure centre in the UK, offering leisure activities to improve the health and wellbeing of its community.
Initial digital signage aims
To pilot a digital signage system for a newly-launched £7.4 million leisure centre.
To be able to share important messages in both English and Welsh, without having to double up on printing costs.
To unify the content shown and ensure a high standard across all centres and buildings.
Here, we speak to Dale Evans, Marketing Officer at MonLeisure, on his experience using ScreenCloud to power their digital signage.
Digital signage journey
We were in the process of launching an £7.4 million leisure development for Monmouth Leisure centre so we wanted to move away from the traditional marketing and advertising methods used within the sites. With four leisure centres, three attractions and an excess of 12 buildings, we found that people weren't taking ownership of the way they were producing content and displaying it at the right standard.
We wanted to look at digital signage from a central point of view to improve how we communicate.
Previously, we had TVs displaying content but staff had to use USBs to upload images, some of the TVs were old, they didn't display very well and they weren't commercial, so they would turn off after three hours because of the eco settings. We also had some difficulty in downloading or uploading files because of local authority anti-virus measures so there were a few difficult things for us, just to get some simple posters up onto some TV displays.
Digital signage used
Using ScreenCloud we now have seven TVs, ranging from 52" to 75", in high footfall locations and for different target audiences. For example we have a TV in our play centre where we display birthday party information for parents, child swimming lessons and so on. Then upstairs, in the gym, we'll show fitness classes, sports hall bookings, health suites and beauty facilities.
We have zoned screens and use video to display our services like, for example, the fact that we partner with Les Mills fitness. We've got a brand new facility which is bright and vibrant so we've been filming our classes like Body Pump and we're finding that it has such a big impact on promoting it, especially because people don't really understand what the product is. They know it's a fitness class but not what it entails so these videos really help and it promotes the instructors and that they're a friendly face.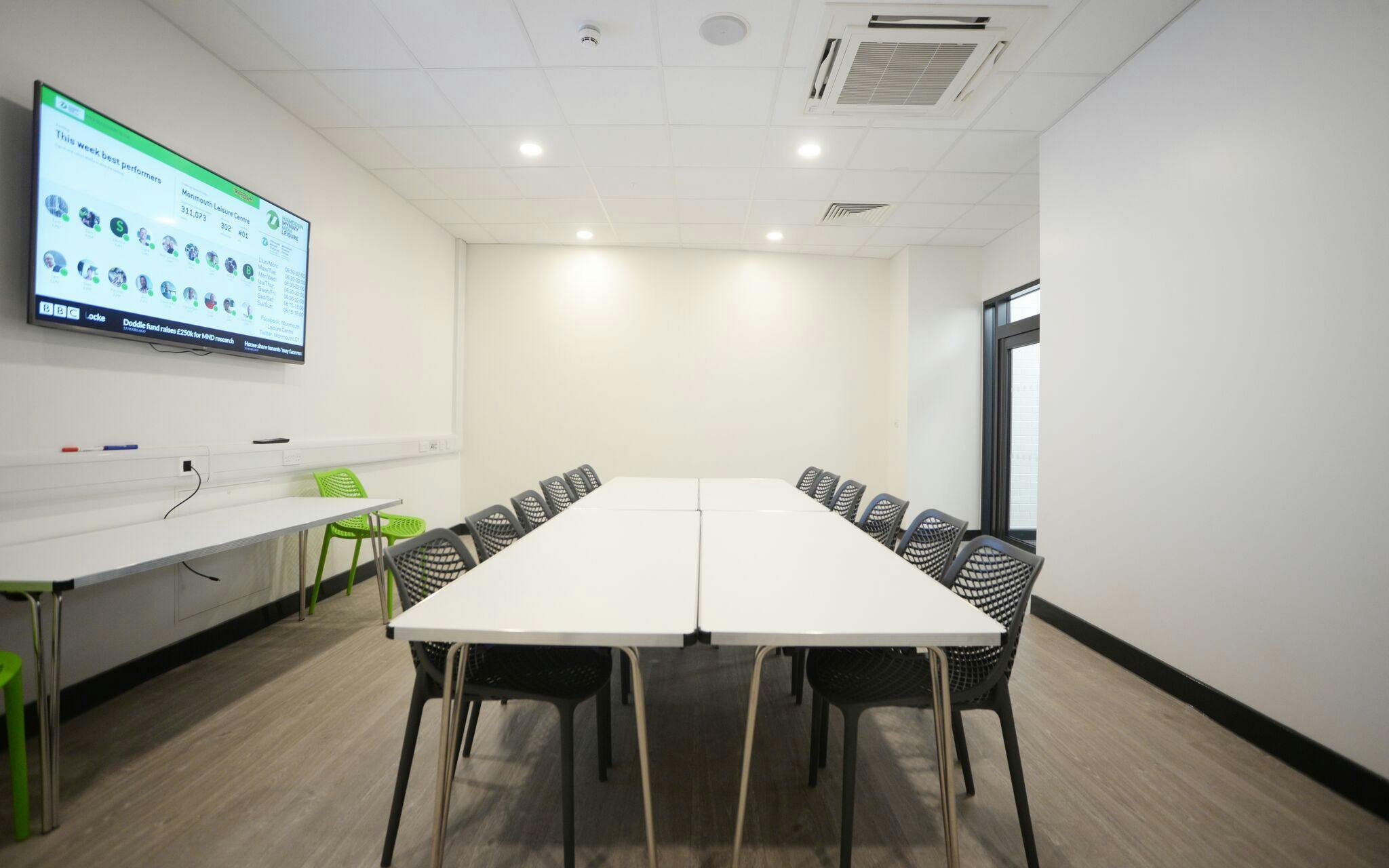 Results using ScreenCloud
What we love about ScreenCloud is on each individual screen you can have different messages to target different audiences, whereas before you'd just have a blank poster that you'd put up and hope people would see it. Now people get to see what's relevant to them.
The digital screens are having a big impact that we've noticed already. It means campaigns are easy for us to track now too. Whereas before we would meet with the Centre Managers and we'd have to send the communications to print, wait for them to be delivered and by that time they'd already have eaten into the campaign time, now we can just put the information up on screen.
Being part of a local authority in Wales also means that every piece of content has to be bilingual, in English and Welsh. Whereas before we would had to have posters and leaflets printed twice in the different languages, with digital displays we can have each version shown and it doesn't take away from the design aspect as many Welsh words are much longer than English words.
We can also control the time, so in Monmouthshire 80% of people probably don't speak Welsh so we can justify that the English version will be shown for a longer duration and we're still compliant.
We've also recorded results through point of sale. For example, last week we decided to do an after school special offer for the play centre, with a meal deal. We've already seen an increase in people coming and ordering the product through our till system.
Next, we'll train the Duty Managers so they can manage the screens and be more reactive. For example, if we have a technical problem with the pool we can change all of the screens to display this message, or to show cancelled fitness classes if a teacher is sick. The managers will then know they can just click a button and change all of the screens across the premises.
The staff are all really happy, they love how eye-catching it is and how easy it is to use.