Publish content to your screens directly from Microsoft Teams
Learn More


More stories

Solution
Network management
How Ricoh UK Products Limited Uses ScreenCloud to Improve Efficiency and Enable a Well-Informed and Connected Workforce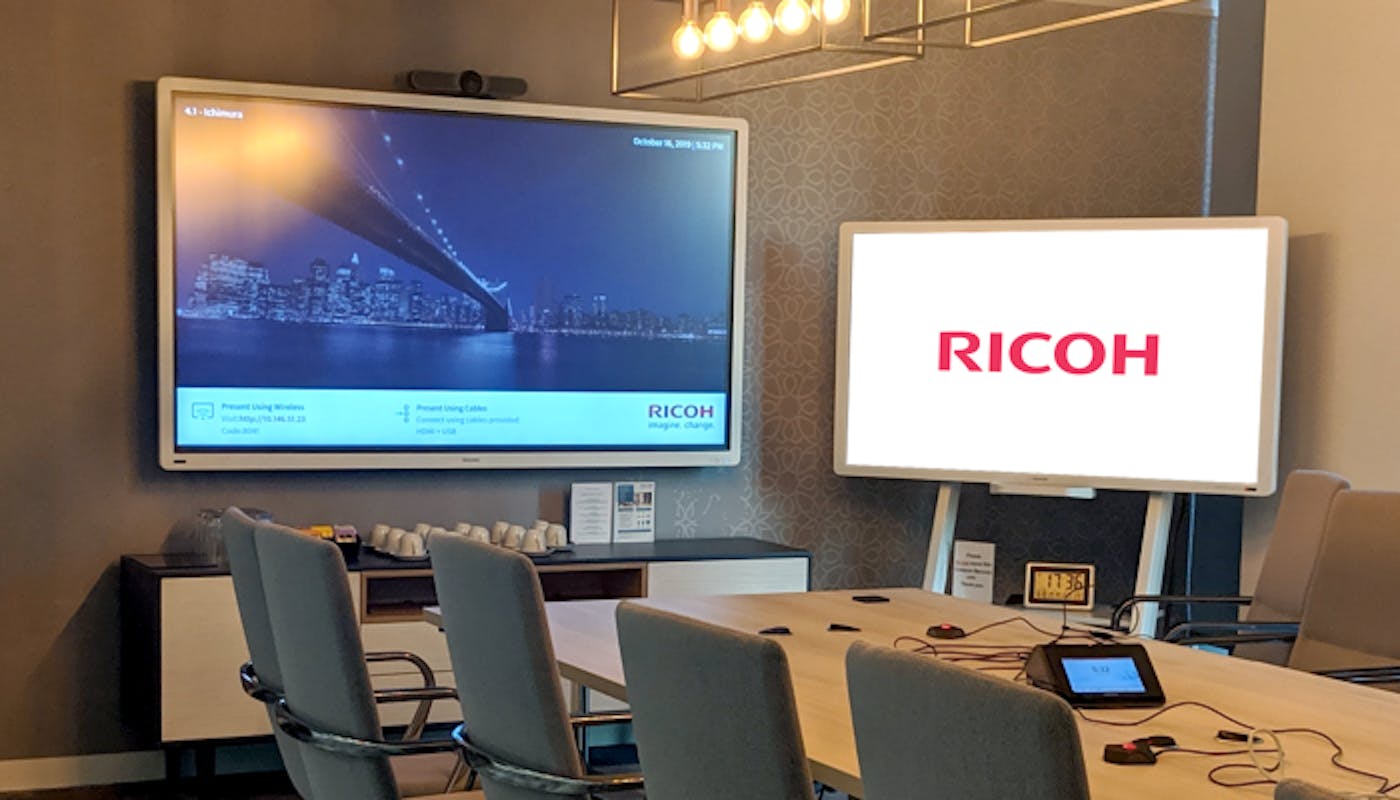 How Ricoh UK Products Limited (RPL) uses ScreenCloud to connect their workforce on the ground & measure efficiencies at their digital operations sites in Telford & Stirling.
RPL provides a wide range of solutions for toner manufacturing, bringing together customers and partners to optimize today's world of print. Providing  a world class customer experience that demonstrates digital manufacturing and showcases the latest technologies that Ricoh has to offer. They chose ScreenCloud as their digital signage partner to help streamline their data tools into one system and display their dashboards & productivity metrics to the teams and managers on the manufacturing floor.
What did RPL need from us?
Display relevant production analytics, insights, and updates 
Help communicate the correct information to the technicians on the floor at the right time
An easy to manage content management system
Efficient & easy roll out of hardware 
Expand their digital signage across multiple sites 
Increase efficiencies across teams on the ground
Connect all their different systems together in one digital signage tool
Results using ScreenCloud- What did we achieve together?
ScreenCloud has been instrumental in helping RPL improve their real time data reach and visualizations across the workforce. It has allowed RPL to connect all of their different systems together & demonstrate cost & efficiency improvements across the business along with eliminating the use of paper processes.
What's next for RPL & ScreenCloud?
RPL are looking to expand ScreenCloud & continue their digital signage success across their sub assembly lines.

"ScreenCloud has helped RPL save 65 weeks a year by moving from manual creation paper based reports over to digital signage, utilizing automated Microsoft PowerBI dashboards."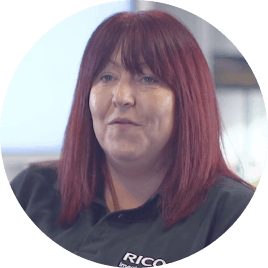 Sharon Winning
Continuous Improvement Engineer, Ricoh UK Products Limited
Ready to get your organization connected?
Connect your first screen today with our 14-day free trial