Publish content to your screens directly from Microsoft Teams
Learn More


More stories
How to Improve Employee Engagement with Digital Signage; in conversation with BASF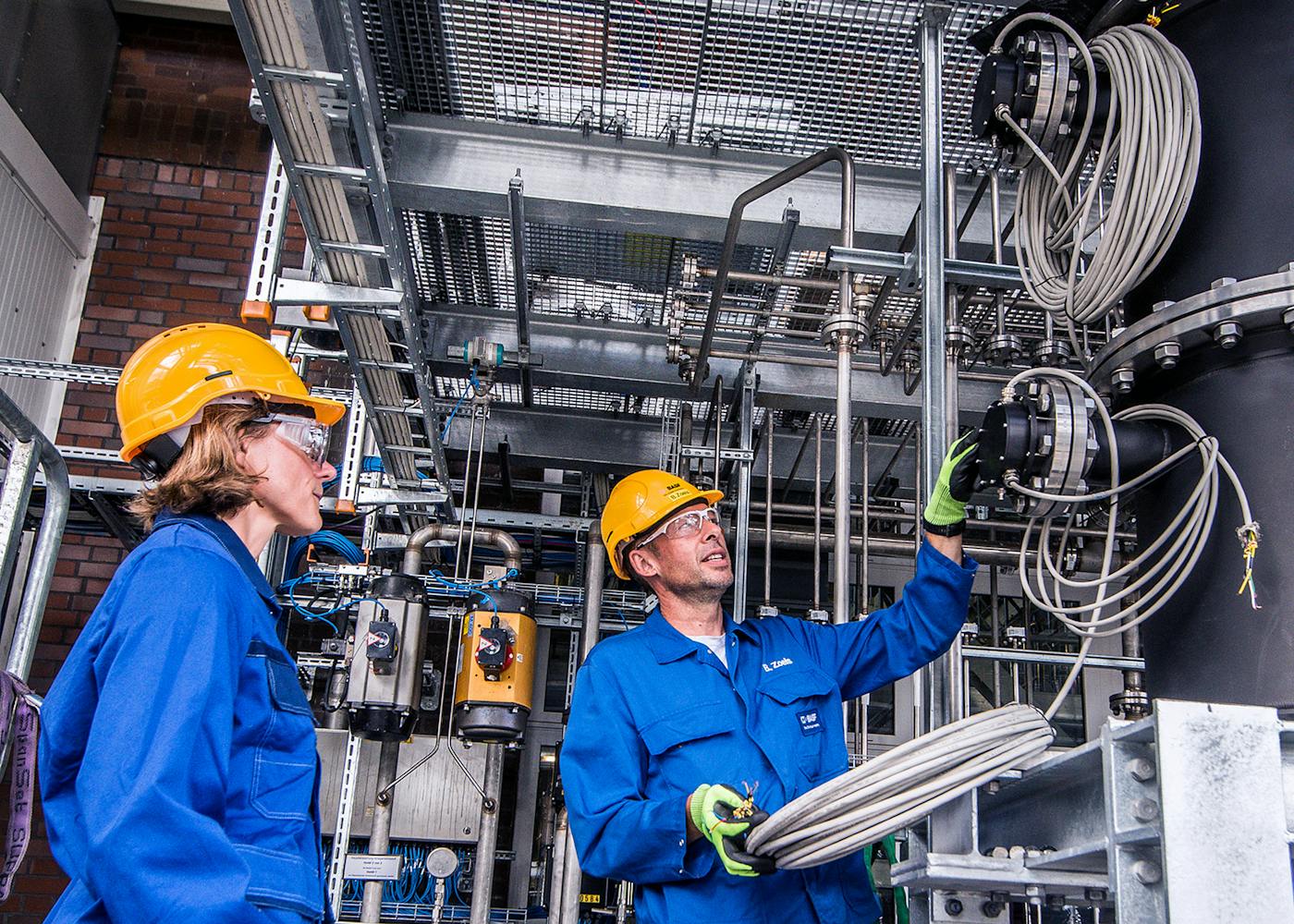 Employee engagement and internal communications are hot topics. They always have been. But now that the working environment is becoming more complex – especially for Enterprise-level businesses like BASF – having a solid strategy in place has become more than a necessity.
Effective communication is a subject we care about a lot at ScreenCloud, and the same goes for BASF, as the largest chemical producer in the world. Specifically, BASF is concerned with improving the workplace experience. We think that they have one of the most sophisticated understandings of how to utilize screens for internal communications and employee engagement.
Which is why we invited Maggie Krol (BASF Multimedia Comms Specialist) and Stefan Glut (BASF Online Comms Manager) as guest speakers. Here are some of the key learnings from the Q&A session.
When implementing a digital signage strategy, what are your main objectives and what sort of content do you find to be most effective?
We have a lot of deskless employees in over 100 locations. Some of them don't get access to email every day; they're in the labs, plants or out in the field. So in the beginning, to kind of ensure that we were putting out content that was relevant and important to them, the first thing we did was throw out a survey.
On an Enterprise level, how have you "divided and conquered" responsibilities between Corporate HQ and your local offices to make sure that your screens are up-to-date and on point? 
It works a bit like an umbrella; I'm working in the Corporate HQ, and then under us are all the local sites. Throughout those sites we manage over 100 content managers. So how do we make sure that the content is relevant?
The first thing was to make sure that all the content managers understood the system. Giving them the right resources and training means that we can empower them to be creative at their local sites. It's been a game changer for us. 
Before we started with ScreenCloud we used an old system that required a lot of heavy lifting from the corporate side; not all of our sites have graphic designers on hand, and some of our content managers are out and about in the field.
The beauty of ScreenCloud is that all of the resources we need to create good content are in one place. So if you're not a graphic designer, but you're at your local site and you need to get content up on your screens, you have features like Canvas to create beautiful content that's visually pleasing. 
We knew that things were working properly when people asked to participate. 
Why would you recommend investing in digital signage as opposed to other communication channels when you work across a mix of them?
With our old system we faced a lot of challenges that just made the workday a little bit more difficult. So we were searching for a system that would be more efficient. We searched the whole internet to find the platform that was right for us!
But it was so important because we are such a big company that goes from corporate to local sites. We knew that we needed something that was going to be user friendly. And that's where ScreenCloud came into play.
Have there been any surprises along the way?
It's often hard to measure the success of these things. How do you do it? 
It's a bit like asking ourselves, how did we measure the success of mailing out corporate posters years ago. But one of the times we did measure engagement was during corporate change, and keeping employees engaged throughout that is so important. We want to take our strategic corporate initiatives and make them personal to people.
So it's like having an authentic voice as a business. But it's also about this variety of voices. And that's where that local thing comes, then you get the variety: it reflects the business that it represents. And if you trust it more, you lean into it more. And it's kind of like a virtuous cycle. And that's why this is so important.
So to answer your question, there are two ways: 
At some point enough, anecdotal evidence does seem to become data a little bit; there's that old expression "anecdotes are not data", but when you have something like digital signage, when site managers and people are responding, you can tell that that ambient communication is working. 
And as Maggie mentioned earlier when she talked about the survey, when we were transitioning to ScreenCloud we were also doing ongoing employee comm surveys about "What do you think of this Channel"?
What advice would you give to a smaller company starting off with digital signage?
For the full session recording, click here. 
Try it for free
Want to see how ScreenCloud can super-charge your internal communications? Request a demo or start your 14-day free trial below.
Ready to get your organization connected?
Connect your first screen today with our 14-day free trial