Publish content to your screens directly from Microsoft Teams
Learn More


Culture
We Rebuilt ScreenCloud
In this post we discuss why we spent two years rebuilding ScreenCloud and what that means for the future of our platform, and category.
Since launching ScreenCloud in 2015 we'd been making rapid product changes, based on invaluable customer feedback. But by September 2017 we were at a crossroads. We could keep evolving and building on the existing ScreenCloud. Or we could take Option 2: maintain it, while building something much more powerful in the background. 
We chose option 2.
This meant building a new, stronger foundation for our future platform to sit on. ‍
We spoke more about this decision and why we made it, in this podcast episode.
‍The new ScreenCloud‍
Building the new ScreenCloud has taken the best part of two years and a huge investment. Including scaling up a Dev team from a handful of developers working on many tasks, to multiple Product and Engineering teams working independently on different parts of the system.
That's pretty scary, to spend almost all of your Developer resource working on a product that no customer would see (or buy) until almost two years later. 
For the technical amongst you, at the core of the new ScreenCloud is a horizontally scalable postgresql database with a fine grained security model and support for real-time events. This is all exposed as a modern GraphQL API that our applications interact with. Building on this foundation, we've also redesigned and rebuilt our CMS (now called Studio) to be extensible so that we can continue to evolve to meet customer needs.
Studio introduces many new features including: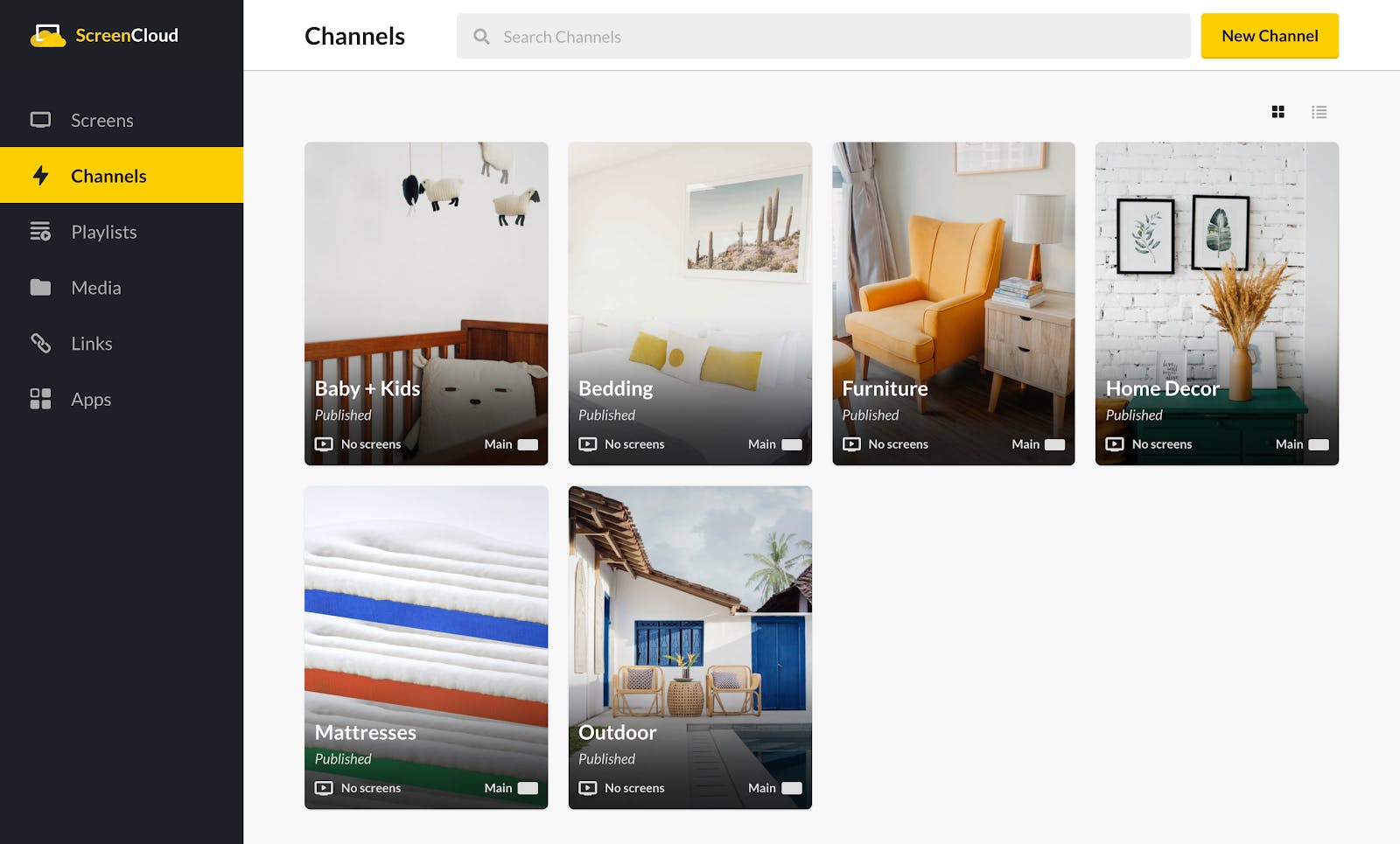 Channels: five levels of granular user permissions and the new Channels/Playlists formula meaning every team can contribute to content.
Smart scheduling: Managers can now schedule content in advance and choose expiration dates for automatic content removal to ensure better content governance.
Screen takeovers: Users can cast content to one screen nearby - or hundreds of screens around the world before returning to a regular program schedule.
Create branded content: Managers can use the new Canvas app to design screen-ready content like posters and notices inside ScreenCloud, with brand images, logos and colors. (This was a big one).
Security: a big part of the rebuild was security. ScreenCloud now offers the ability to integrate with major identity providers, alongside two-factor authentication and user audit logs.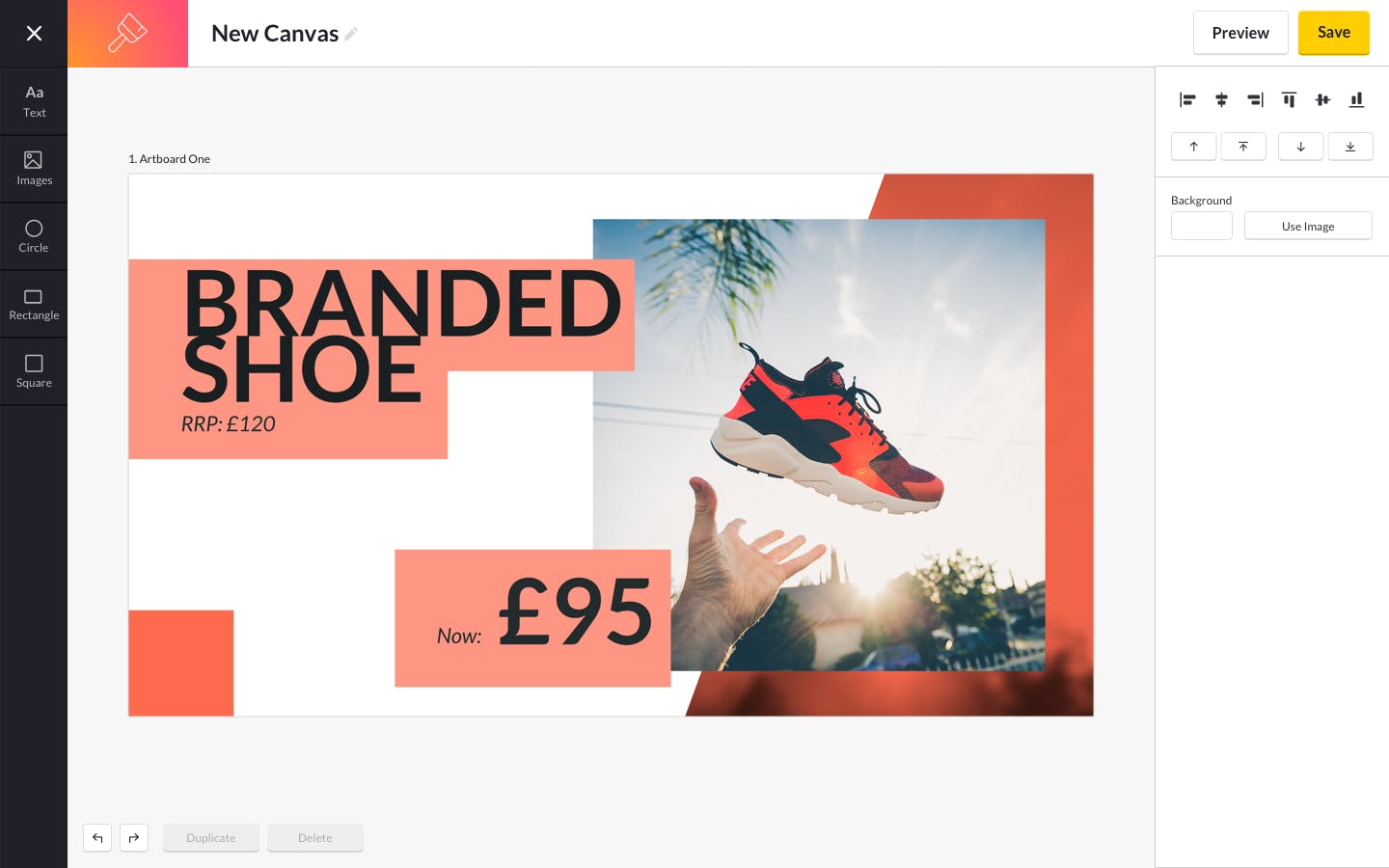 In addition to these features we've also ported and updated over 80 of our content apps. 

Our customers (and potential customers) today need a way to build and manage a digital signage strategy at scale. One that transcends global offices, that makes managing branded content intuitive and that allows them to integrate and surface information from where it already lives, like sales CRMs and HR systems. 
Ultimately, we're focused on helping our customers achieve organizational alignment and increases in efficiency using screens. This takes us beyond the realm of traditional digital signage advertising, into corporate communications, dynamic data, and dashboards. 
The question becomes not how can we put pretty pictures on screens, but how can we show the right information to the right people at the right time?
For a long time we've known the problems our customers face when it comes to sharing information that their customers or employees can take action on. The new ScreenCloud has been built to solve those problems. 
We look forward to seeing what our customers teach us next.
Try the new ScreenCloud for yourself with a 14-day free trial.
Ready to get your organization connected?
Connect your first screen today with our 14-day free trial