Publish content to your screens directly from Microsoft Teams
Learn More


Culture
The Flexibility to Give Back
Our ScreenClouders have the heart… We enable them with time.
Any expectation that people can or should 'leave life at the door' when they are working is not only a naive interpretation that lacks compassion, it actively damages the psychological contract businesses have with their people and in many cases is exclusionary… even discriminatory.  
When it comes to practices and structures that enable peoples' whole selves to thrive as a result of (not in spite of) their jobs, at ScreenCloud we're proud of the space we create for individualised choice.  That includes the choice to give back - and crucially for us - to give back in ways that are personally meaningful. 
"Volunteers do not necessarily have the time; they just have the heart".
Elizabeth Jarrett Andrew, literary author
Our ScreenClouders have the heart… We enable them with time. 
At ScreenCloud, we provide five paid volunteering days each year.  This could be considered an unusual or arguably unnecessary move for a company that already has a flexible, unlimited annual leave policy, however, this specific provision for volunteering days is deliberate. 
We believe that it is important to shine a spotlight on volunteering and in signposting this 'time off type,' facilitate an internal conversation around the meaning and impact of our personal volunteering activities.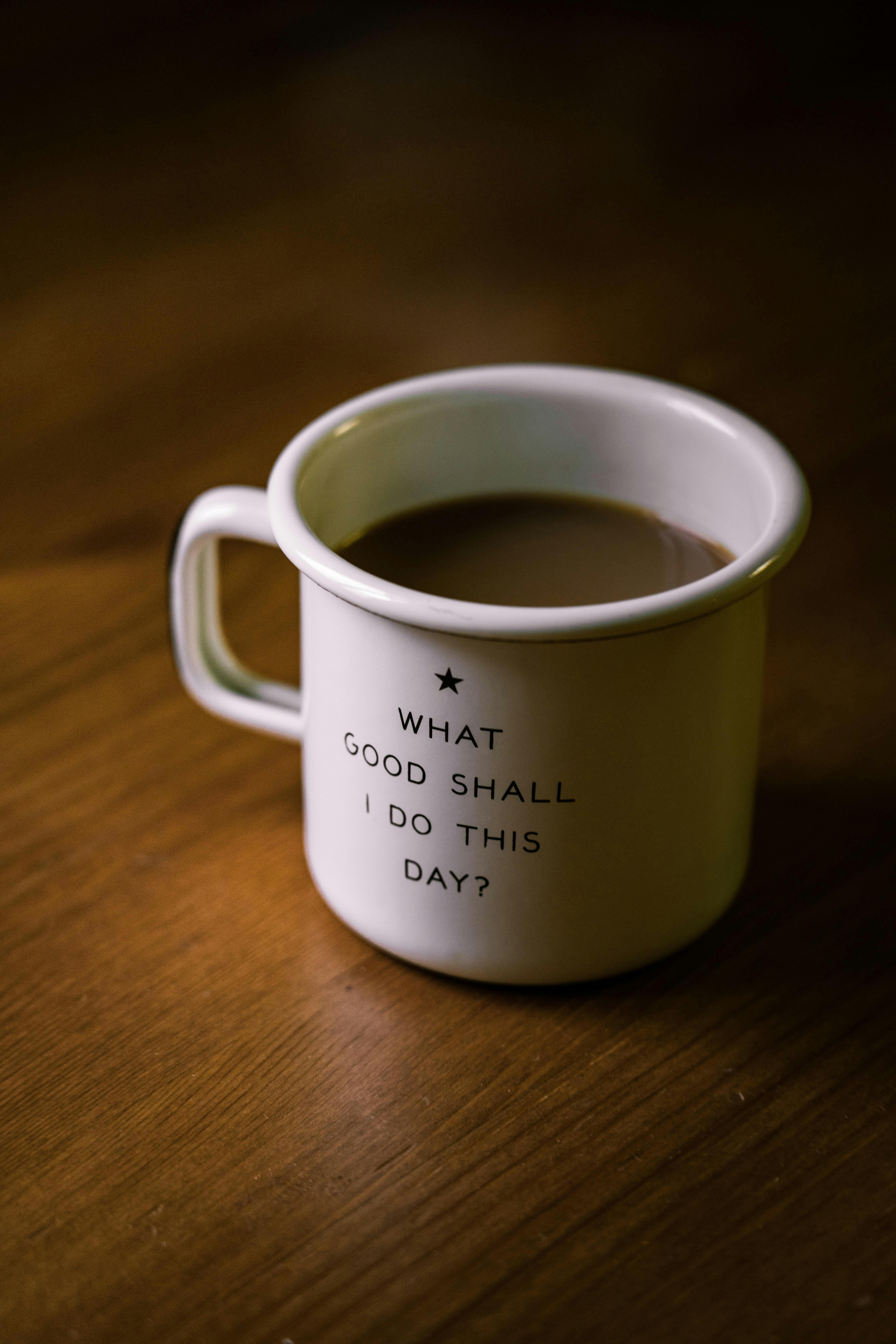 At the policy level, this is about enabling people with an accessible framework, explaining how to book the time off and encouraging people to use this additional time off each year. This includes telling stories to drive engagement across our international hubs and encouraging those who may never have volunteered before to reach out to their local communities to investigate ways they can help, with the individualised choice to decide what is meaningful to them.
And ScreenCloud benefits from this volunteering policy too. Specifically this is as a result of the additional skill our people bring back into the company as a result of the added confidence new experiences can bring and the fulfillment that volunteering provides. 
If our people feel more 'whole', the whole selves they bring to work benefit our collective potential.
No two humans are the same
We are looking forward to making announcements about company-wide CSR commitments, however this provision is deliberately not that.  While group activities and 'all hands on deck' volunteering initiatives can - and do - have huge impact, this is about the individual and respecting personal decisions.  As an employer that places value on individualised flexibility, we wanted to avoid giving our people a predetermined list of volunteering options to choose from. Instead we give our employees a platform for choice, and thereafter to share relatable experiences… After all, our individual passions, knowledge and lived experiences are unique. 
Many thanks to Maya, Mel, Katy and Santino (as well as Jen's own contribution as the original author of this article) for telling their individual stories. We're beyond proud to be sharing some awesome examples of how our ScreenClouders choose to give back.
Maya Shah-Ceccotti, Senior Product Marketing Manager, LA Hub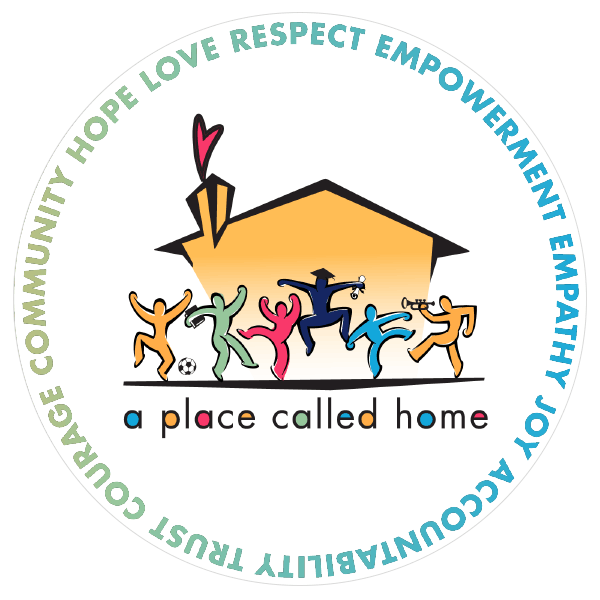 Growing up, volunteering was really important to Maya's family who were regularly involved in food donation and gift-giving events for children.  As Maya entered the workplace, she realised she wanted to identify a volunteering opportunity that would enable her to apply her product marketing skills to fundraising and growing a charity's awareness. 
Maya and her husband have been on a junior board for a community-based children's charity for over 6 years, after being introduced to the charity by a friend. A Place Called Home aims to help children and their families with educational and artistic programs, counseling, mentorship and pathways to a bright future. Maya says that this strategic board is made up of an amazing group of people who have formed strong friendships while doing fantastic work, leveraging diverse and impressive skill sets and applying their strengths to a wide range of events for different audiences. 
They have raised approximately $450,000 so far over eight years, but Maya does not consider herself a fundraiser - she is a product marketer, creating new pathways for donations through positioning a product. Great examples include pioneering a strategy to offer potential donors the opportunity to purchase a membership, in turn enabling a more steady stream of donations. The membership is an exclusive club within which stories are surfaced about how donations have made an impact, and what the charity are focusing on for the upcoming year.  
Maya is also an ambassador for Multiple Sclerosis (MS), a condition which can affect the brain and spinal cord. Maya was introduced to the National MS Society through her own team of doctors.  Maya helps the LA chapter to fundraise by positioning meaningful opportunities for involvement with people who want to provide their support and can afford to donate. The money raised goes towards scientific advancements and essential resources, and Maya says the money goes a long way, with new medications on the market now that would not have been available just three years ago. 
Mel Thompson, Senior Project Manager, London Hub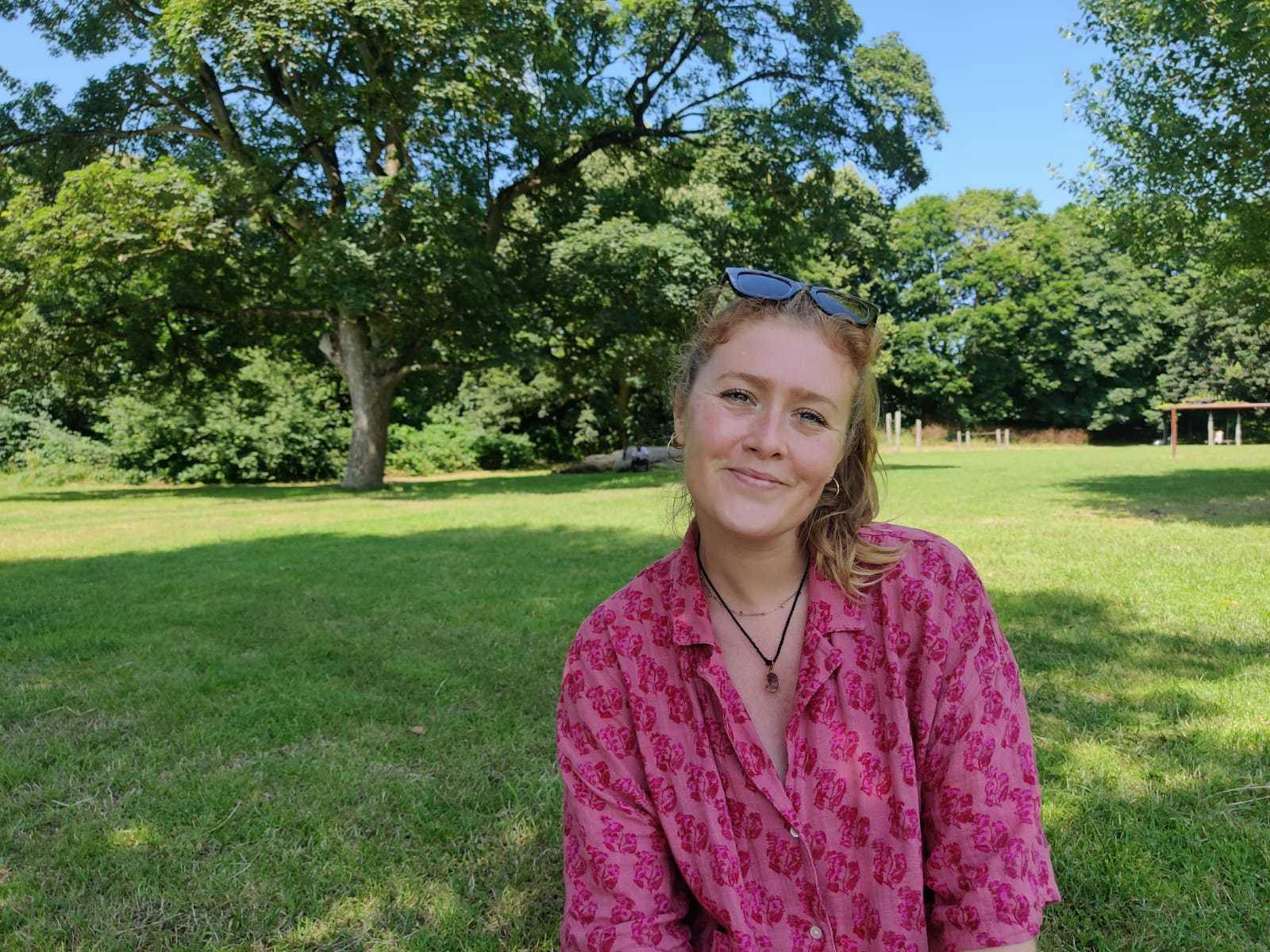 Mel works four days a week at ScreenCloud.  Every Friday, she volunteers at her local Oxfam bookshop and absolutely adores her role there; living her dream of being surrounded by books. 
Always the Project Manager, Mel's weekly contribution has huge impact. Mel ensures the shop is well-organised by pricing the books (accompanied by a cup of tea and biscuits) , processing online orders and helping customers, many of whom are regulars - she enjoys getting to know them and their favourite genres.
Mel says that her volunteer role allows her to challenge her brain in a different way and to achieve additional variety alongside her role at ScreenCloud. It's full of surprises too! Mel regularly uncovers intriguing insights and hidden treasure, like notes inside donated books with a story or a photograph. 
The money raised by the bookshop goes towards ending poverty, beating hunger, providing clean water resources, health and education and much more.
Katy Aylward - Customer Success Manager, London Hub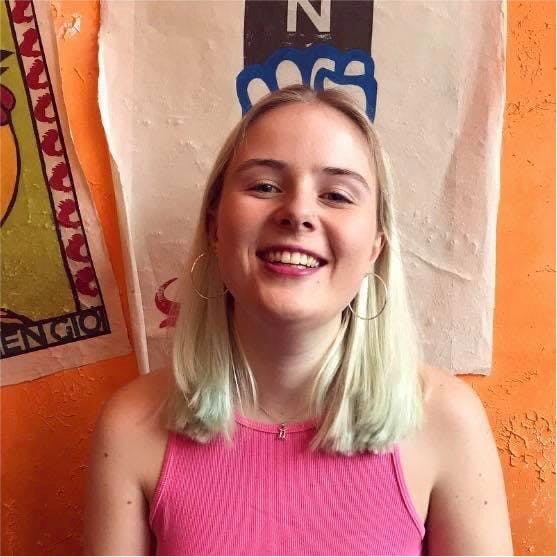 Katy has been an active volunteer for many years; while at school Katy volunteered for three years in British Heart Foundation charity shops, as well as spending 1 year supporting the dementia unit of a retirement home. Whilst at University, Katy helped the Anthony Nolan charity by encouraging students to register to be a bone marrow donor. 
Katy has been on the lookout for other opportunities to give back and although she discovered many places were unable to take additional volunteers due to the pandemic, has been volunteering  as a community responder for Good Sam since March, helping those who are isolating due to Covid-19. 
Good Sam volunteers have a significant impact on their local community by providing essential care for vulnerable people. This includes befriending individuals who are otherwise at risk of suffering from the loneliness associated with isolating, providing phone-based support (for people who really look forward to their 'chit chats' with Katy,) driving people to and from hospital, collecting groceries and ensuring that these individuals' essential needs are met.
Santino Scibelli, Support Operations Lead, Remote (Long Island, NY, USA) 
Tino has a passion for animal rights and helping animals in need. He has been volunteering with local animal shelters in New York to help with the influx of people looking to adopt during the pandemic. 
Tino has been able to volunteer remotely, and makes use of this flexibility alongside the flexibility he benefits from in his role at ScreenCloud to review and screen adoption applications. Tino helps to ensure that the best possible fit is found, so that the puppies are placed into loving homes that they can be forever happy in. 
And… Tino has recently provided two beautiful beagle pups, Gigi and Griffin with their own forever home.
Jen Sayer, People Experience Manager, London Hub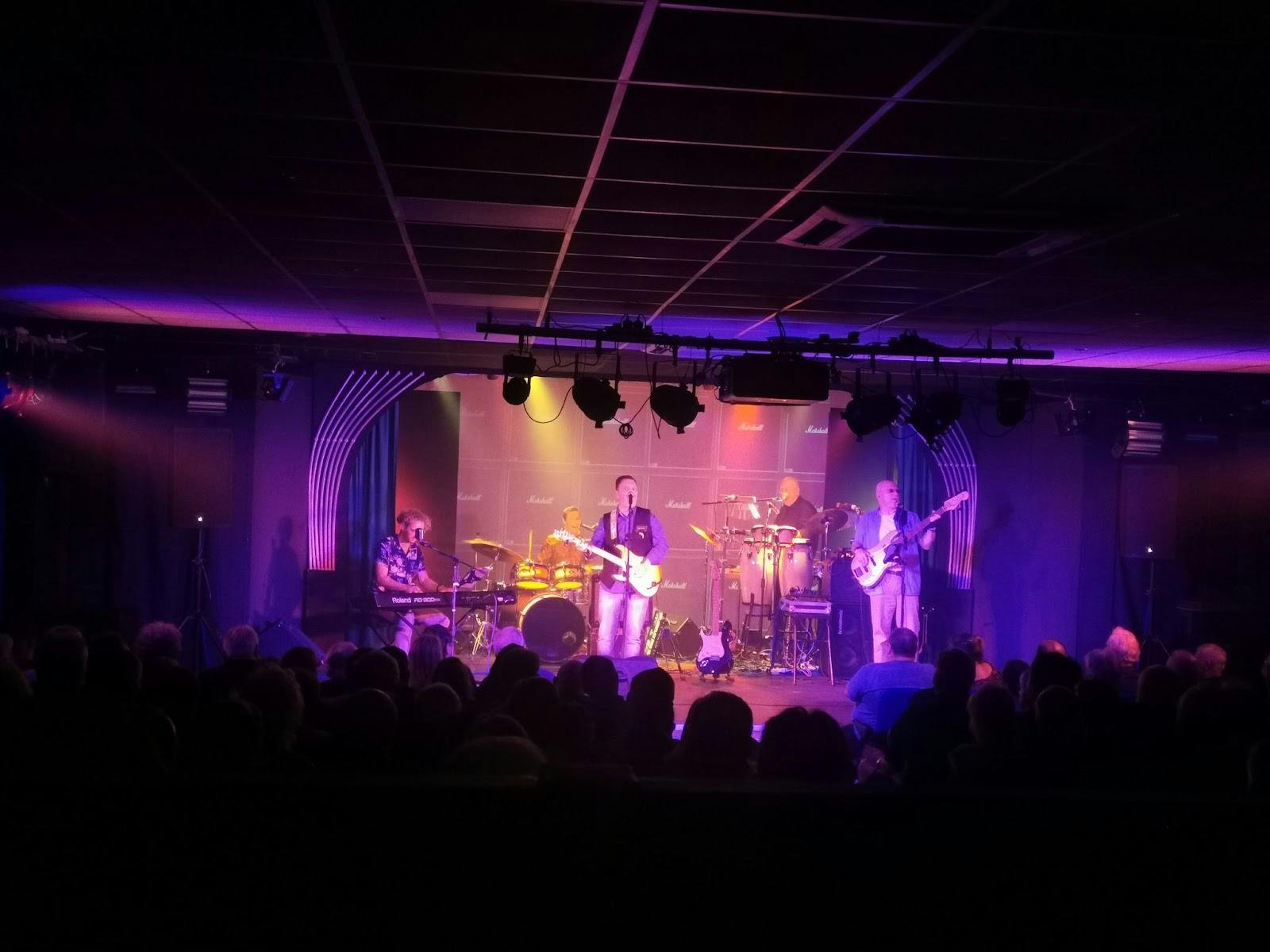 Like Katy, Jen found that volunteering opportunities were more scarce due to the pandemic, so decided to proactively reach out to some small local charities.  
Jen loved the idea of her volunteering efforts enabling her to do something new and different; she was looking for opportunities that might take her outside of her usual comfort zone and give her some more social interaction after a year of on-off lockdowns and isolation. 
Jen found a local non-profit theatre with a capacity of just over 100 people, who needed help with general tasks such as welcoming guests, checking tickets and showing people to their seats.  Jen's first day at the theatre saw her helping out with an Eric Clapton tribute night! While working in the Kiosk to serve drinks and snacks during the intervals Jen was also able to watch the show… which was apparently really good! The theatre is run entirely by volunteers with all money raised through events going to the continued restoration and upkeep of the historical War Memorial buildings in the local area.
Bringing flexibility into the workplace
Flexible working requires a high level of trust - we provide the framework and we trust that employees will use it in a way that works for their own personal circumstances. We don't police what counts as "volunteering" and we don't have an approval process.  We don't scrutinise how employees are using this time, but of course we do always encourage our ScreenClouders to talk about their experiences and passions if they want to! 
We wanted to highlight our volunteering days provision, but ScreenCloud isn't affiliated with these charities; the recognition and appreciation belongs 100% to the individuals featured in this blog.
Jen Sayer, People Experience Manager
Jen is a People Experience Manager at ScreenCloud, based in our London Hub. Outside of her role she loves to travel and has a passion for wildlife photography. These days she's home-bound in Essex and you'll usually find her over a country park attempting a 5k run!
Ready to get your organization connected?
Connect your first screen today with our 14-day free trial